Senior Pastor of Passion Church
My wife, Carolyn, and I are the founding and senior leaders of Passion Church in Tucson, Arizona. Passion Church is a vibrant, Kingdom-minded church in the heart of Tucson that values God's love and presence.
Live the Life You were Created to Live
I believe that through Jesus' death and resurrection, He made it possible for you to have eternal life and to be reconciled with God. By following Jesus and living according to His teachings, you can have a deeper understanding of your purpose in life and can live in a way that is pleasing to God. Ultimately, this leads to a victorious life.
My intent is to write insightful content that you can use to deepen your walk with God, provide Kingdom values for you to live by, and elevate your faith to match Heaven's perspective. Whether you are a new follower of Christ or a seasoned church leader, I believe you will discover my posts to be relevant and useful. My goal is to help you fulfill the Father's purpose and destiny for your life and, in so doing, help the Church advance God's Kingdom on Earth.
I typically post two to three times a month. To make sure you don't miss my latest posts, you can subscribe via RSS or e-mail. I also accept a limited amount of advertisement.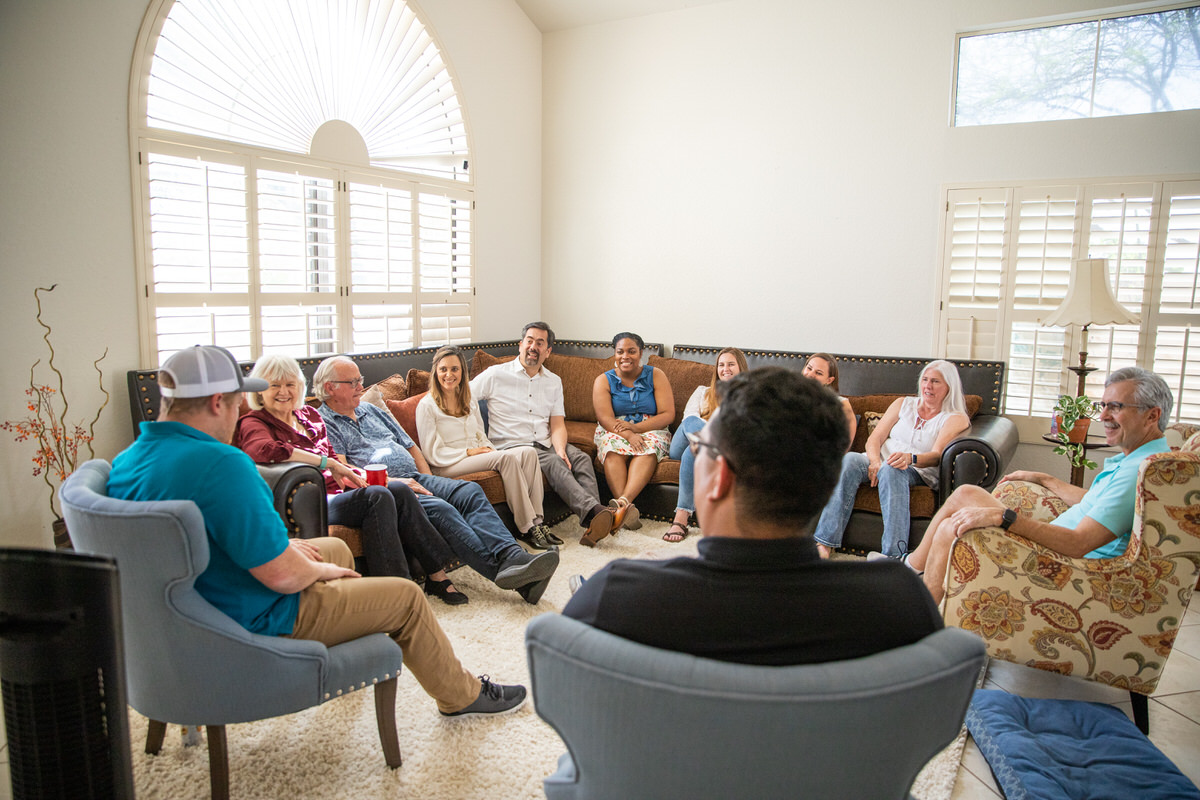 My Biography
Along with my wife, Carolyn, we are the founding and senior leaders of Passion Church. Before coming to Tucson, I served as a missionary to Haiti, and I served as a youth and missions pastor in Florida with Carolyn. My ministry and our church witness routinely God's healing power with those they pray for. The gifts of the Spirit and prophetic ministry accompany the strong healing ministry at Passion Church.
In 1994, while on a stateside trip from Haiti, the Holy Spirit powerfully touched Carolyn and me while in meetings at the Toronto Airport Christian Fellowship (now Catch the Fire Ministries), and then again in 1995 in meetings with Dr. Randy Clark in Melbourne, Florida.
Since that time, I have desired nothing less than to be filled with God's presence and to allow God's love and power to flow through me to change and heal the lives of others. I have a heart for the poor and hurting, and I believe that God wants His people to carry His love and power beyond the four walls of our church buildings to those in need. I desire to help Christians grow in knowledge and faith in this important area of Kingdom ministry, and bring nonbelievers to Christ through encountering God's love and healing power through ordinary believers walking in Christ's authority.
Live the Life You Were Created to Live
Education
I have received training in healing ministry through Global Awakening, Catch the Fire Ministries, and Restoring the Foundations Ministry (RTF). Additionally, I have received training in prophetic ministry from Christian International.
I have Doctorate (DMin) and Masters (MTh) degrees in Theology. My doctoral dissertation delved deeply into Christian healing research. My newest book, Our Eyes are On You, is now available from Amazon.com. My book, Fulfill Your Dreams: Seize the Day and Be Extraordinary, is available from Amazon.com, as well. Receive Your Miracle Now: A Case For Healing Today is also available from Whitaker House and Amazon.com. A Case for Healing Today, my first published book, was written to share my findings with other Christians—and anyone who questions the healing power of faith. My church is a member of the Apostolic Network of Global Awakening, led by Randy Clark.
I am also a DMin doctoral mentor for the Randy Clark Scholars cohort at United Theological Seminary (UTS), an adjunct professor teaching masters-level classes in evangelism, discipleship, and church planting with the Global Awakening Theological Seminary (GATS), and I am an online course facilitator for Global Awakening's Christian Healing Certification Program (CHCP) and Christian Prophetic Certification Program (CPCP).
Passion Church • Tucson, Arizona
Bob pastors Passion Church in Tucson, Arizona.