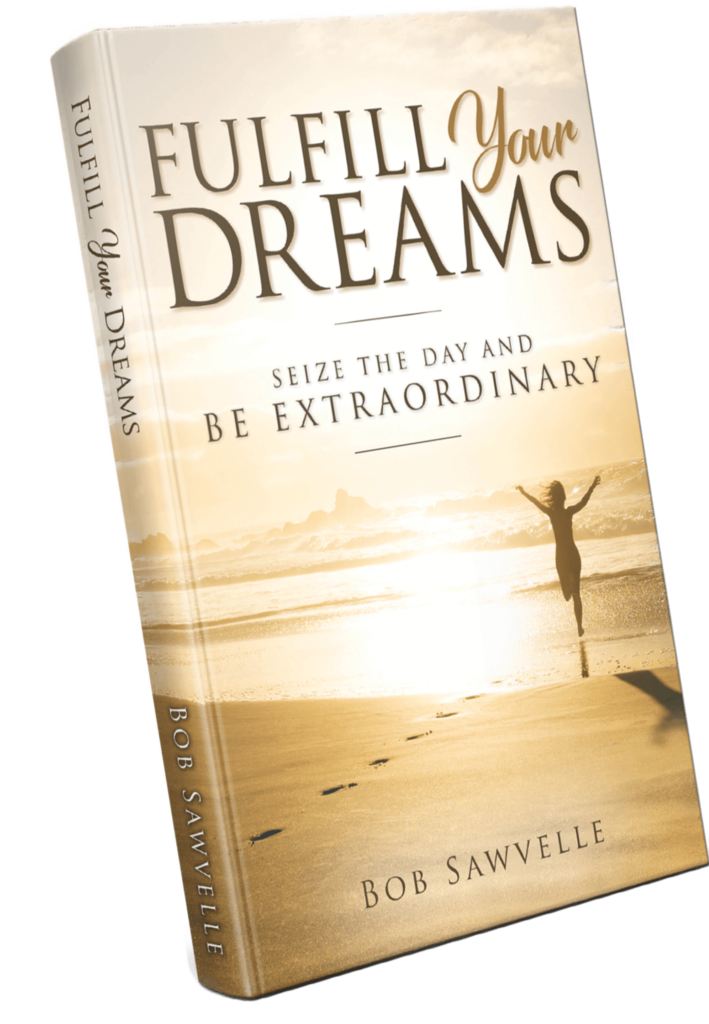 Bob Sawvelle's Fulfill Your Dreams: Seize the Day and Be Extraordinary is an amazing book about living victoriously. Dr. Sawvelle draws upon the Bible, his personal experiences, history, and contemporary stories to make the book enjoyable to read. Each chapter opens to the reader great insight into the tools needed to live a more abundant life…Overall, I found the book most practical, biblical, informative, and faith-building. It would be beneficial for anyone who wants to live an extraordinary life and fulfill not only their own dreams but discover God's greater dream for their life." – – Dr. Randy Clark Founder of Global Awakening and Overseer of the Apostolic Network of Global Awakening
With God, all things are possible, and you can achieve the extraordinary.
Is it possible that understanding God's power to work in and through a believer could be the key to unlocking a life of exceptional activity and creativity?
Yes!
God created you to be an extraordinary person. Your life in Christ, empowered by the Spirit, enables you to operate in his revelation and power to accomplish God-inspired dreams and works as you faithfully follow Jesus. Fulfill Your Dreams: Seize the Day and Be Extraordinary is the definitive book on living an abundant Christian life.
Sure, the pressures of everyday life can grind you down, but Christ's love and power are stronger than any obstacles you may encounter. With a renewed mind and right motivation, you can envision and realize your God-sized dreams. Drawing from personal anecdotes, biblical wisdom, and lessons from others, author Bob Sawvelle encourages spiritual and personal growth for believers.
Faith is a powerful tool: if you follow Jesus and meditate on the Bible's teachings and bring them into your everyday life, you can achieve anything.
This self-help guide to fulfilling your destiny offers practical advice on how to partner with the Creator to use your spiritual gifts to overcome negative thinking, integrate forgiveness into your lifestyle, and live like you're a member of God's royal family—full of faith and confidence—to fulfill your dreams and purpose. Following Jesus is the greatest joy for the believer. Each day offers new possibilities. Every challenge is an opportunity to overcome and achieve the impossible. Setback and failure provide backdoors to success. Every accomplishment and goal achieved builds confidence to overcome and succeed in life. Fulfilled dreams are the result of consistent achievements through the hardships of life.
With God, all things are possible.

Copyright secured by Digiprove © 2018