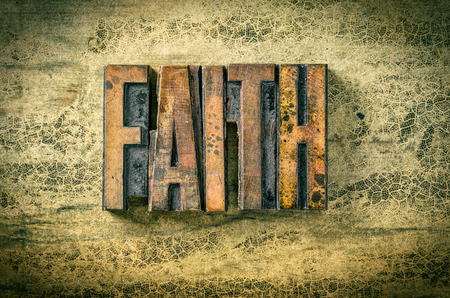 "If you stay in Florida, it will be your grave." What, Lord?!
Nearly twenty years ago, I was walking and praying one evening in our Florida neighborhood. Suddenly, God spoke to me about leaving the Sunshine State. In fact, God made it clear that if we stayed in Florida, we wouldn't see the fulfillment of our call and destiny. It wasn't a rebuke, but the Father's invitation to something greater—but it required faith and obedience to see fulfilled.
We had just transitioned from a season of ministry and we were in a comfortable home and place. Previously, we were on the mission field and were enjoying this time of rest in our Florida home on Haven Drive. That night, God began to give an invitation to follow Him into something unknown that involved a major geographic change and a willingness to give up the known and comfortable.
That night as the Lord shared this "invitation," He reminded me of Abraham and his call to leave home and family to go to the land of promise—the land of Canaan 1500 miles away. The writer of Hebrews states, "By faith Abraham obeyed when he was called to go out to a place that he was going to receive as an inheritance. He went out without knowing where he was going." (Heb. 11:8 CEB).
Abraham is the only person in the Bible called a friend of God. Abraham is highlighted 74 times in the New Testament, second only to Moses. The Father is looking for friends! Jesus said to those who would follow Him, "I no longer call you servants but friends." (John 15:15) God loves us unconditionally; performance is not required to earn God's love and favor. Yet, from a place of intimacy with Father God, He invites us to believe His prophetic promises and risk. Prophecy reveals the perfect heart of Father God—His love and goodness.
God communicates vision to us through love—not demand. It's an invitation to journey with Him. He builds us up through His promise spoken and inspires us to partner with Him to impact our world. Abraham and Sarah had to align their lives with God's prophetic promise to see it fulfilled—and so do you and I. Abraham and Sarah learned they could trust and obey God through the journey. They weren't perfect, but they trusted God through the process. God's grace empowered Abraham to become a Father of Many Nations.
After God spoke to me that night, we began to take steps to believe and obey God in this new adventure. We left Florida, spent some time in Pennsylvania, and finally left for Arizona within a year. God had us on a "non-linear path" that has become an amazing journey. Within a year of arriving in Arizona, God began to direct us to plant and establish Passion Church in Tucson (www.passiontucson.org). The rest is history as they say!
Abraham discovered God as a Father—One who deeply loves us. Abraham had to start with some "basic steps" to fulfill God's purpose for his life. He had to believe God's promise, obey God's promise, and give himself to God's eternal purposes. The same is true for you and I if we are to see prophetic promise fulfilled in our lives.
Abraham Believed God's Promise
Abraham and Sarah dwelt by faith in the land of promise and patiently waited for the son of promise, Isaac. A prophetic promise enables you to see, even when circumstances cloud the promise. Like a marathon runner getting a drink, hearing God's voice (promise), refreshes and strengthens you to keep running your race (Heb. 12:1-2).
Impossible circumstances didn't bring Abraham into unbelief; rather, his faith was strengthened as he waited in faith upon God's promise. Abraham's faith grew stronger rather than weaker. He continued to give glory to God as he waited for the promise.
Contrary to hope, in hope believed … and not being weak in faith, he did not consider his own body … he did not waver at the promise of God through unbelief, but was strengthened in faith, giving glory to God, and being fully convinced that what He had promised He was able to perform.  And therefore "it was accounted to him for righteousness."
Faith occurs when we cease trying to do something by our own efforts, and trust someone else to do it for us… when we cease striving and simply trust God! Rom. 10:17 says that "Faith comes by hearing, and hearing by the word of God."  It doesn't say "from having heard", but by "hearing." A God-breathed word for "now." It's the intimate, communing heart in the present tense that is ready for God's deposit of faith.  Hearing now is a key to faith—Abraham had to hear "now!"
Faith is fastened to the heavenly realm. Unbelief is attached to the natural (seen) realm. Faith lives from the invisible toward the visible. Faith that hears, believes, and obeys God's promises isn't always easy. It involves trust, patience, and a willingness to risk. It means waiting upon God, and believing in God's goodness when others might easily give up.
Paul writes that each of us has been, "given a measure of faith" (Rom. 12:3); it is up to you to develop your faith that "sees" clearly what God is offering in His unseen kingdom realm. You must also, "imitate those who through faith and patience inherit the promises." (Heb. 6:12) The Greek word for patience means: patient endurance, longsuffering. Enduring faith in God's promise and prophecy to you is needed to fulfill your purpose and destiny. Your faith is sustained with patience and endurance.
Remember, you are responsible for God's promises—you must steward what God has given you! Others aren't responsible for your promise to come to pass—you are.
For I know the thoughts that I think toward you, says the Lord, thoughts of peace and not of evil, to give you a future and a hope. Jeremiah 29:11

But as it is written: "Eye has not seen, nor ear heard, nor have entered into the heart of man, the things which God has prepared for those who love Him." But God has revealed them to us through His Spirit. For the Spirit searches all things, yes, the deep things of God. 1 Cor. 2:9-10
The Holy Spirit reveals the plans God has for you… to give you a hope. God reveals by His Spirit things that your eye hasn't seen—things God has prepared beforehand for you. Your mind can't conceive it, but the Spirit reveals those plans God has for you. Your mind will eventually believe & conceive the reality of God's plans.
Prophecy releases your Kingdom identity. You may have taken a wrong turn, but with God, your destiny is redeemable through surrender. Your failure yesterday doesn't dictate your tomorrow – He is a loving Father who wants you to succeed! Your identity, calling, and destiny are discovered through a Father-Son relationship.
Abraham Obeyed God's Promise
By faith Abraham obeyed when he was called to go out to the place which he would receive as an inheritance. And he went out, not knowing where he was going. (Heb. 11:8)
Abraham's faith was demonstrated by leaving Haran after spending 30 years there, and journeying to unknown lands.
In Genesis 12:1-4, God went to Abraham. He instructed Abraham to get up, and get out to a land He would show him. Abraham heard God's voice; now he had to believe and obey. This theme is repeated all throughout the Old Testament and the New Testament. We're walking a faith walk, a walk of obedience even when we don't understand. We take the first step, then God shows us the second!
Faith chooses to listen; it obeys what God has spoken. It's easy to "hear" what God is saying, but it is a different matter to believe and obey God.
Oswald Chambers, in his famous devotional My Utmost for His Highest, wrote, "Faith never knows where it is being led, but it loves and knows the one who is leading it." Intimate relationship with God yields strong faith. God desires Father-Son relationships functioning from love that empowers.
God always honors obedience. God is looking for obedience in His people. In John 14:23, Jesus says, "If anyone loves Me, he will keep my word…" Deut. 8:3 also mentions, "but man lives by every word that proceeds from the mouth of the Lord."
God then tested Abraham by commanding him to offer his only son Isaac—his covenant promise—as a burnt offering to the Lord. God's requirement to sacrifice Isaac was the supreme test that demonstrated 1) Abraham's trust in God and 2) his confidence in God's faithfulness to keep His promise.
Right when Abraham is ready to sacrifice his son, an angel calls out. God provides a lamb. Abraham named the place "Jehovah-Jireh" which means the Lord will provide.
Abraham and Isaac are a type and shadow of the Father offering His only begotten Son, Jesus, to die in our place (John 3:16).  God's love for us has provided forgiveness for our sin – God's love never fails us in Christ!
It's in the "designated place" of worship that we find the provision of God. In the place of worship, where love and devotion are tested, is where God moves miraculously! Obedience from intimacy is required, not religious sacrifice. God desires worship in Spirit and in Truth. In John 15:14 Jesus says, "You are My friends if you do whatever I command you." Are you a Friend of God?
The Lord's promise is for those who walk in obedience—blessings will overtake them. Intimacy creates genuine obedience.
Is there anything God has told you to do that you may be delaying? Perhaps you have taken a short-cut or two hoping to fulfill His mandate? Could it be that the heavens are closed – that the blessings are withheld because of your partial obedience? Find out what the Spirit is saying, and be obedient to do that!
Abraham Gave Himself to God's Eternal Purposes
for he waited for the city which has foundations, whose builder and maker is God." (Heb. 11:10)
Abraham waited for the "city," God's eternal dwelling place. His natural eyes couldn't see it, but He could see it as "revealed" by the Spirit to him. Abraham saw the Church and the heavenly Jerusalem, God's tabernacle among humanity. We have come to Mt. Zion, the city of the living God through Christ and the New Covenant.  We have become the very "city of God!" (Hebrews 12:22-24)
We want to live from that which was promised, with an expectant eye on the future. Abraham lived from prophetic expectancy based on God's promise. Yet, Abraham and Sarah didn't see the fullness of the promise—it was larger than them. Abraham looked for the city that is now ours. He gave himself to the very eternal purposes of God. He kept his eye on that which was unseen, yet eternal.
The Church should live in expectancy that is larger and later, like Abraham. Live from expectancy. To expect means: to look forward, to be pregnant. We live best from expectancy—anticipating, yearning for what we hope for.
2017 marks the 500th anniversary of Reformation. Many in the body of Christ are expecting—carrying something—ready to birth something! We carry His glory and influence our world with the weightiness of His presence (Col. 1:27). God's Glory should build in our midst and across the globe.
The challenge for many of us is living day to day. Delay can quench the deepest desires of our hearts. We long for Jesus—His presence, but God can't be scheduled or planned.
How can we give ourselves to God's eternal purposes?
What is God doing in your life, your family, your church, your city, your nation? Do you see with God's eternal perspective for these areas? When you look with eternal glasses, things begin to look differently—and you will act differently!
Arthur Wallis, a prominent UK Bible teacher and author in the twentieth century, said in his book God's Chosen Fast, "Find out what God is doing in your generation, and give your life to it."
Practical Steps to Give Your Life to God's Purposes in Your Generation:
Cultivate an intimate relationship with Jesus (John 15:7).
Make a commitment to your local church and become a servant leader—each of us are called to this. Support your church with tithes and offerings. Give God the best of your time, treasure, and talents—steward well what you have been given in the local church community God has place you in.
Follow and obey your leaders and others. Be submissive to one another (Heb. 13:17; 1 Pet. 5:5).
Get involved with small groups and fellowship consistently with others (Acts 2:46).
Walk in unity and love with one another (1 Pet. 3:8-9).
Final Thought:
Abraham was a man who heard God's voice and simply obeyed. Abraham believed in what God spoke. He was convinced, based on God's character and nature, that if God promised something, God had the ability and the desire to bring it to pass. Abraham gave himself to God's eternal purposes. In a similar manner, you can believe and obey God to fulfill your purpose and participate in God's eternal purposes.
For more on this topic, watch the recent Passion Church sermon, "Abraham's Steps to Success": 

Copyright secured by Digiprove © 2017