Characteristics of Faith, Part 2
The previous two weeks I've been discussing faith. I began with a message titled Courageous Faith, and then started a new series called Characteristics of Faith.
Genuine Spirit-led faith perceives as fact what is not revealed to the natural senses. Sense-knowledge faith relies on what the natural senses reveal and what our understanding comprehends. However, that is not real faith. True faith believes God's promises, irrespective of what is known in the natural realm to make unseen realities a reality!
When I want faith, I must seek Jesus. Genuine faith comes from Christ, imparted to us by His grace. I must value spending time at the feet of Jesus, choosing the better part like Mary did. Jesus must be my desire, my longing, more than answers!
All true faith comes from God—He is the originator of faith. Faith is a gift from God, imparted by the Spirit. Each of us has received a portion of God's faith to us—He has measured out a portion to each of us. Consider what Paul wrote,
Because of the grace that God gave me, I can say to each one of you: don't think of yourself more highly than you ought to think. Instead, be reasonable since God has measured out a portion of faith to each one of you." Rom. 12:3 CEB
Portion or measure is from the Greek word métron, and it means measure, degree, quantity.[1] Paul is referring to a spiritual realm of authority given by God as a quantity, measure, or sphere.
Jesus said, "to whom much is given…" When we use what He measures out, more is given, and there is an increase of faith! A good example of this truth is the parable of the talents.
Faith Hears, Sees, Speaks, Endures, and Receives
Here are some important characteristics of faith I will discuss the next couple of weeks. Faith hears, sees, speaks, endures, and receives God's promise before the manifestation. I'll continue with Faith Hears this week.
Faith Hears—Faith comes through a posture of hearing & listening.
Paul writes in Rom. 10:17, "So then faith comes by hearing, and hearing by the word (rhḗma) of God."  Being able to hear God's word positions you for an increase of faith.
The Greek for "Word" is rhḗma, which means "that which is said or spoken,[2] an active word,[3] a happening to which one may refer—'matter, thing, event.'[4] An active word, that causes a manifestation or event.
Faith builds by hearing God's spoken or active word now! While yesterday's word is important, and often key words can be directive over a lifetime, we must learn to hear "now" as we are led by the Spirit.
To recognize what God is communicating, we must be a people of His Spirit and Word.
Remember Abraham being directed by God to offer up His son Isaac? I don't know about you, but this word would trouble me! God, what?!! You want me to offer up my son?!
If you recall the story, before he was ready to sacrifice Isaac, an angel of the Lord called out to Abraham to stop! A ram was provided in the bush, and he declared, "Now I know you believe the Lord!"
God's ways and thoughts are not our ways and thoughts. His thoughts are higher than our thoughts. Therefore, we are to rely on God's Word, not our understanding (Prov. 3:5-6). Consider also that God's Word and direction often offends our minds or is contrary to what we believe or would choose.
Reflect on Paul's conversion experience in the book of Acts when God directed a disciple to go and minister to Paul (Acts 9:1-9, 10-19).
Here's my brief paraphrase: Saul was blinded on the road to Damascus. The Lord spoke to a disciple named Ananias, "Go to Saul and lay hands on him." Ananias said, "But Lord, he is persecuting your church!"
Jesus said, "Yes, I know he is, but he is a chosen vessel to carry the gospel to the Gentiles!" Ananias believed and obeyed the Word he heard—that's faith! Saul, who would be renamed Paul and become one of the greatest apostles and leaders in the early Church, received his sight, and was filled with the Holy Spirit. Ananias had to push past his understanding of the situation and trust what he "heard" from the Lord.
Consider also that many didn't recognize the goodness of God when He came as a little baby, born in a humble stable. The religious leaders and most of the people didn't recognize the Messiah walking in their midst—performing miracles, healing the sick, casting out demons, and raising the dead.
Why? They didn't recognize the Spirit upon His words and actions. Jesus' words were grace-filled, "favor that gave enablement." John 6:63 "the words that I speak to you are Spirit and they are life."
I'll close today with a story of revival. It demonstrates how faith hears and persists until the answer is seen. A few people "heard from the Lord" that He wanted to revive a region. I'm referring to the story of the Hebrides Revival which began in 1949 in the village of Barvas on the largest island of the Outer Hebrides off the northwest coast of Scotland.
Behind the scenes labored two elderly sisters: Peggy Smith, who was 84 years old and blind, and her sister, Christine Smith, 82 years old almost doubled over with arthritis. They were unable to attend regular church services, but for months, they prayed in their home for God to send revival to Barvas.
These two relentless intercessors prayed by name for the people in each cottage along their village streets. The Smith sisters heard a Word, began to pray, shared with others, and expected God to do what He promised. They shared with the pastor and his wife, who also heard that God was going to send revival.
They reminded God of His Word in Isaiah 44:3,
For I will pour water on him who is thirsty, And floods on the dry ground; I will pour My Spirit on your descendants, And My blessing on your offspring."
They cried this prophetic promise to the Lord day and night.
In addition to the Smith sisters praying, the pastor and several men began to meet three nights a week in a barn to pray for revival. They made a covenant with God and one another, according to Isaiah 62:6-7, that they would give him no rest until he sent revival their way. Month after month, they prevailed in prayer.
One night, they prayed with earnest, Psalm 24:3-5,
Who shall ascend into the hill of the Lord? Or who shall stand in his holy place? He that has clean hands, and a pure heart… He shall receive the blessing… from the God of his salvation."
Instantly, it seemed, the barn was filled with the glory of God, and the man praying from this Psalm fell prostrate on the floor. An awesome awareness of God overcame them, and they were drenched with supernatural power they had never known before.
The whole region seemed saturated with God. Wherever people were—in the workplace, homes, or on the roads—they were overwhelmed by the presence of Almighty God. Water indeed soaked the dry ground as the Holy Spirit conviction was poured out in those days. A stream of blessing flowed that brought hundreds to salvation during the days of that historic visitation.
I share this story of revival in the hopes that others will rise in this hour to seek God, hear from heaven, and pray until an outpouring occurs again!
God wants to do it again, in our day, and our generation—wherever you live! Faith hears, believes, and acts until the answer is realized!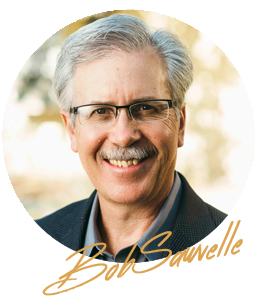 For a deeper look into this topic, watch the Passion Church message, "Characteristics of Faith, Part 2":
[1] Barclay M. Newman Jr., A Concise Greek-English Dictionary of the New Testament. (Stuttgart, Germany: Deutsche Bibelgesellschaft; United Bible Societies, 1993), 116.
[2] Henry George Liddell et al., A Greek-English Lexicon (Oxford: Clarendon Press, 1996), 1569.
[3] Gerhard Kittel, Gerhard Friedrich, and Geoffrey William Bromiley, Theological Dictionary of the New Testament (Grand Rapids, MI: W.B. Eerdmans, 1985), 505.
[4] Johannes P. Louw and Eugene Albert Nida, Greek-English Lexicon of the New Testament: Based on Semantic Domains (New York: United Bible Societies, 1996), 161.

Copyright secured by Digiprove © 2022