Characteristics of Faith, Part 4
Paul states a powerful truth to the Corinthians, "For we walk by faith, not by sight." (2 Cor. 5:7 NKJV)
Our perspective, apart from the faith of God, is limited in clarity. We are to lean on God's understanding, not our own. Our sense knowledge and circumstances distort our ability to see with the eyes of faith.
Faith perceives as fact what is not revealed to the natural senses. Faith believes God's promises to make unseen realities a reality!
Faith is the connector to God and His Kingdom; it is the key that unlocks heaven's resources. It's been said that "faith is the currency of heaven." If I want to receive anything from the Lord, I must believe Him and His promises—regardless of what I see or understand in the natural world.
Let's continue our discussion of faith by examining how faith speaks.
Faith Speaks
Simply stated, faith speaks and proclaims what we believe.
Let's look at the story of the withered fig tree in Mark 11 to discuss how faith speaks. (Mark 11:12-14, 20-26)
In this story, Jesus just entered Jerusalem the week before His crucifixion and, through a fig tree, He illustrated an important principle about believing prayer and overcoming faith.
The day after His triumphal entry into Jerusalem, Jesus saw a fig tree in the distance and walked toward it. As He got close, He saw leaves on the tree, but there were no figs. It was not the season for figs, but Jesus nonetheless expected fruit on the tree. The fig tree represents Israel; God expected her to be a fruitful tree or vine.
In response to the fruitlessness of this fig tree, Jesus cursed the tree. "Let no one eat fruit from you ever again." (Mark 11:14 NKJV)
The next day, He and the disciples passed by the tree only to discover the fig tree had withered and dried up. Peter remembered what Jesus spoke the day before and said to Him, "Rabbi, look! The fig tree which You cursed has withered away." (Mark 11:21 NKJV)
Understand that God isn't cursing Israel in this story. Rather, Jesus is declaring through this act that the old is gone and something new is coming! Israel and the law she was given was unfruitful. However, a new covenant was coming, ratified in the blood of Jesus at His crucifixion, and this would produce fruit.
With the resurrection of Jesus and the outpouring of the Holy Spirit at Pentecost, the new covenant has been instituted for all of humanity—Jews and non-Jews.
Metaphorically, Jesus is the vine, or fruitful fig tree. As Jesus explained in John 15, He is the vine, and we are the branches. Abiding in the life of Christ assures fruitfulness in every season. Being "in season" with God demonstrates your maturity and capacity for greater entrusted responsibility.
Jesus, after they noticed the dried-up fig tree, explained the power of faith and prayer.
Jesus responded to them, "Have faith in God! I assure you that whoever says to this mountain, 'Be lifted up and thrown into the sea'—and doesn't waver but believes that what is said will really happen—it will happen. Therefore I say to you, whatever you pray and ask for, believe that you will receive it, and it will be so for you." (Mark 11:22-24 CEB)
Jesus demonstrated in this story how faith provides an entry point for God to move in impossible situations. This passage challenges us to believe and declare God's promise despite the impossibility we face!
What mountain was Jesus referring to? A mountain, as illustrated with the fig tree, is any difficulty, hindrance, or impossible problem you are facing.
Faith that realizes, answers, and moves mountains begins with believing that God hears your prayers. God is ever-present and hears your prayers—always!
When the faith of God is operating, speaking faith over your circumstance is a confident confession of heaven's reality.
So, how do we obtain the type of faith that confidently declares God's promises?
Jesus told the man with the tormented son in Mark 9, "If you can believe, all things are possible to him who believes." (Mark 9:23 NKJV) 'Believe' is from the Greek word pisteúō, meaning 'firmly persuaded, confident, and forward-leaning'. It is a faith that expects an answer.
Jesus is not speaking of intellectual belief or agreement, but a heart-belief that is real faith. Only Jesus can give this type of faith—it is to the heart, not the mind.
Belief is an assurance of the mind; faith is an assurance of the heart.
When Jesus gives the word to Peter to "Come, walk on the water," it empowers Peter to act in faith (Matt. 14:28-31 NLT). By the way, Peter was doing great until he "looked" at the sea!
Peter could have acted before the word was given to him, but that is belief, not faith. Many make the mistake of confusing their mental ability to believe with the imparted faith of Jesus. You have the faith of God when you hear Jesus say "Come, walk on the water!"
God: Buy the Property!
In 2004, God led Carolyn and I to look at our current church property that was for sale. After the walkthrough, I had an impression this was the property God had been speaking to us about. I was so confident; I even told the realtor after the walkthrough, "We are going to make an offer!" Carolyn looked surprised!
The next morning, I began to seek the Lord on this—we needed a clear word. After praying for a few minutes, I heard the Lord say,
This is the building I have for your church. Do not look at the size of the sanctuary or the money in the bank. It is the building blocks, the steppingstones to the worship and revival center that I have spoken to you about."
Almost instantly, God gave me a gift of faith for the property. And soon after that, God gave faith to Carolyn, as well. Carolyn tells the story that right after we saw the property, as she was washing dishes, she asked God for faith to believe with me for the purchase of the building. She said that peace came over her, and suddenly she, too, had the sense that everything would be okay. God gave her a gift of faith, as well.
We needed a gift of faith because the property was for sale at nearly five hundred thousand dollars, and we only had two thousand dollars in the church account! God reminded us, "Don't look at the money you have in the bank," so we moved forward in faith, trusting that God would handle the financial details. I tell the entire story in my book, Fulfill Your Dreams.
God miraculously brought the purchase of the property together for us. Nearly twenty years later, we still marvel at His faithfulness! It began with a word and a confident declaration of faith to an impossible situation.
When God's faith is released in your heart, your problem becomes smaller, and assurance of answered prayer is discovered. Your prayers for the situation take on new boldness and confidence with God's faith.
You are able, then, to declare what God has deposited in your heart with confidence and assurance of the answer.
I love what the late German evangelist, Reinhard Bonnke, stated, "I don't want to play with marbles when God told me to move mountains!" I agree with Reinhard. Let's not stop short of moving the mountains in front of us—God is waiting for us to believe and act!
When you have God's faith, you begin to pray and speak with a confidence that the promise is received now and on its way.
In Matthew, we are told, "The mouth speaks out of that which fills the heart" (Matt. 12:34b NASB). Confessing God's truths builds structure in the Spirit that effects our lives. Positive confessions of faith help to build a framework for faith to grow and for God to work!
Faith says, "I'm about to speak something I have no reason for. God is good, I will declare it." Faith says, "I am going to look through the darkness or emptiness of the situation, and declare what God says!"
Imagine the conversations Abraham and Sarah must have had?! They initially laughed at God's promise of a son. But faith grips them, and I believe they "spoke God's promise" to each other!
Last week, while praying for someone who needs healing, I heard the Lord say, "It is done!" I've shifted my prayers to thanksgiving and declaration that their healing "is done!"
Not By Might, nor By Power!
In Zechariah, we read of the power of the Spirit preceded by a declaration according to God's will and purpose. Zerubbabel was responsible for rebuilding the temple, but he was forbidden to trust the resources of man to accomplish the task. The temple reconstruction stalled for about 12 years, as the people gave into opposition, discouragement, and apathy (Ezra 5:1-2).
God raised up two prophets, Zechariah and Haggai, who began to declare God's purposes to the people. The Spirit of God on their words awoke the people out of apathy and compelled them to complete what they started.
An angel appeared and declared to the prophet Zechariah, "So he answered and said to me, "This is the word of the Lord to Zerubbabel: 'Not by might nor by power, but by My Spirit, says the Lord of hosts." (Zech. 4:6 NKJV) He continues,
Who are you, O great mountain? Before Zerubbabel you shall become a plain! And he shall bring forth the capstone with shouts of Grace, grace to it!" (Zech. 4:7 NKJV)
Notice the 'declaration' of this angel?! Zechariah would then repeat these words to Zerubbabel, and the situation changed. All the opposition, discouragement, and lack of resources represented a "mountain" that stood in the way. But a declaration of faith, "you shall become a plain" shifted the circumstances!
We are God's representatives declaring His love and grace to humanity!
When God created the earth, all that was within, He spoke it into existence. Through Jesus, born-again believers are His representatives here on earth, co-laboring with Him for Kingdom purposes.  Christ in us, His authority and power in us!
Isaiah foretold this reality, speaking of King Jesus and His followers,
Behold, a king will reign in righteousness, and princess will rule with justice." (Isaiah 32:1 NKJV)
The new testament states we have been made kings and priests with Christ. We are to co-labor with God to establish His righteousness and justice on earth. Our King reigns in righteousness; therefore, we rule and administrate in His Kingly authority. What God declares right––salvation, healing, deliverance, poverty broken––we are to administrate from heaven to earth by the authority of His name and power of the Spirit.
Isaiah 32:16 says "justice will dwell in the wilderness" about justice in needy places for the poor and afflicted. As a result, "My people will dwell in a peaceful habitation, in secure dwellings, and in quiet resting places." (Isa. 32:18 NKJV)
When we co-labor with Christ and administrate His justice and decrees on earth, the needy and afflicted begin to dwell in peace and security. This requires us to see and hear what God is doing, and then proclaim it here on Earth! God gets the glory!
Job declared something similar:
You will make your prayer to Him, He will hear you, And you will pay your vows. You will also declare a thing, And it will be established for you; So light will shine on your ways. When they cast you down, and you say, 'Exaltation will come!' Then He will save the humble person. He will even deliver one who is not innocent; Yes, he will be delivered by the purity of your hands." (Job 22:27-30 NKJV)
"You will declare a thing…when you say exaltation, it will come…" Even those who are not innocent receive God's mercy through those who administrate God's love, grace, and mercy to the needy!
God is waiting for the decrees and proclamations of your mouth. When we speak to the mountain and believe, impossibilities shift and prayers are answered! There are times––at God's leading––we are to pray and declare what God is revealing! Those in need are freed, even the guilty.
This is the ministry of the servant of the Lord. We are to stand in the gap for them and declare "Exaltation will come!" Jubilee is coming!
Isaiah also states this truth,
To proclaim liberty to the captives … to proclaim the acceptable year of the Lord, and the day of vengeance of our God…" (Isaiah 61:1-2 NKJV)
We have been anointed and commissioned to proclaim Jubilee over people. Jesus is the Jubilee of Jubilee's!  We are God's ministers of reconciliation (2 Cor. 5).
We are to co-labor with God making declarations and decrees of justice for our families, the Church, businesses, cities, and nations––for their future and destiny. It's all about agreement with God and proclaiming His justice over lives and situations.
Final Thoughts
Out of the abundance of the heart, the mouth speaks. Fill your heart with faith-filled declarations of God's perspective on your situation.
Seek the Lord for His perspective on the mountains you face. Hear what He is saying about it, then declare that confidently and believe it shall come to pass!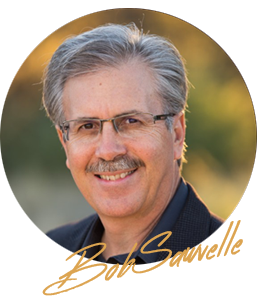 For a deeper look into this topic, watch the Passion Church message, "Characteristics of Faith, Part 4":

Copyright secured by Digiprove © 2022