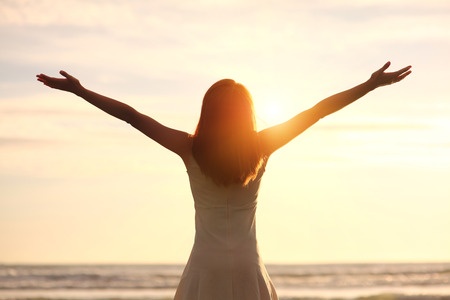 Last week, we began to examine the promotion of King David. In his journey of discovering his destiny and purpose, he received new anointings, new weapons for war, new levels of authority, and new breakthroughs.
David was discovering his destiny and transitioning to his future, but he didn't fully comprehend what that would be or look like. He had to trust God through the changes and embrace his future while letting go of the past. The same is true for you and me.
Your destiny is discovered through uncertainty and change. Embracing God's purpose for your life, including the uncertainty and change, sets you on a trajectory of transformation and discovery.
God allowed the children of Israel to choose their own king
But, because they desired to be like other nations, they wanted an earthly king. God's original intent and desire was to be Israel's King Himself.God allowed them to choose their own king and they chose Saul because of his stature and appearance. Saul was tall-dark and handsome; in the natural, he had everything going for himself. But Saul was only concerned about religious appearance, not worship.
The people chose Saul, and God allowed their request, but Saul didn't handle things well—things of worship—and God removed his position and the anointing on his life. God's Spirit departed from Saul.
In the New Covenant, the Holy Spirit indwells those who are Christian, unlike in the Old Covenant where God's Spirit only came upon select individuals as God willed.
Consider Paul's words, "God's gifts and calling can't be taken back." (Rom. 11:29 CEB) The gifts and callings are irrevocable, this is true, but God's grace invites us to participate with the Holy Spirit and the anointing he imparts. Paul also writes to the Ephesians,
And do not bring sorrow to God's Holy Spirit by the way you live. Remember, he has identified you as his own, guaranteeing that you will be saved on the day of redemption." (Eph. 4:30 NLT)
The Holy Spirit is like a dove, we can bring sorrow to him, grieve him, and quench him. Therefore, we want to handle "things of worship well."
God now instructs the prophet Samuel to search out another king for Israel
This time God is going to choose a king after His own heart. God sends Samuel to the house of Jessie, the grandson of Boaz & Ruth—whose household had found favor with God to anoint and appoint the next king. By the way, remember the story of Ruth? She was a Gentile widow, living in Israel, who chose to stay with her mother-in-law. Her loyalty and faithfulness positioned her for God's favor. God brings Boaz into her life, and she is forever changed—so is the nation of Israel.
Jessie and his sons are summoned by Samuel to decide which one of his sons will be the next king.
When they arrived, Samuel saw Eliab and thought, "Surely the Lord's anointed stands here before the Lord." But the Lord said to Samuel, "Do not consider his appearance or his height, for I have rejected him. The Lord does not look at the things people look at. People look at the outward appearance, but the Lord looks at the heart." (1 Sam. 16:6-7 NIV)
Jessie brings seven of his choicest sons before Samuel, but every time one is presented, God tells Samuel that he is not the one.
Then Samuel asked Jesse, "Is that all of your boys?" "There is still the youngest one," Jesse answered, "but he's out keeping the sheep." "Send for him," Samuel told Jesse, "because we can't proceed until he gets here." So Jesse sent and brought him in. He was reddish brown, had beautiful eyes, and was good-looking. The Lord said, "That's the one. Go anoint him." So Samuel took the horn of oil and anointed him right there in front of his brothers. The Lord's spirit came over David from that point forward." (1 Sam. 16:11-13 CEB)
Samuel anoints him because God chose him for elevation and he was destined for divine promotion.
Suddenly David, the youngest and least respected of Jesse's sons, was promoted by God to be the next king. Despised by his family, David became the desire of all Israel. Some scholars believe that David was an illegitimate son of Jesse, for David declared in the Psalms,
Behold, I was brought forth in iniquity, and in sin my mother conceived me" (Psalm 51:5 NKJV).
David was so disdained by his father and his brothers, they made him sleep with the sheep. He probably felt like an unwanted step-child, and perhaps he carried shame and low self-esteem from his birth. But you see, this wasn't David's true identity. God, who knows the end from the beginning, knows the days prepared for us before we ever lived one on earth (See Psalm 139). Paul describes why God chose David to replace Saul,
But God removed Saul and replaced him with David, a man about whom God said, 'I have found David son of Jesse, a man after my own heart. He will do everything I want him to do.' (Acts 13:22 NLT; see 1 Sam. 13:14)
David, despised and rejected by his family, had a heart of worship for God. His heart of worship positioned him for God's purposes.
Often, those who are marginalized and considered the least are best positioned to rule with God. Humility precedes honor; it is a tree of life. David, ridiculed, humiliated, and considered an outcast, had to overcome the negative words and behavior of others to fulfill his purpose and destiny. For many of us, we too have to overcome the negativity of life's experiences and words of others to realize destiny. It begins with being a worshipper of Jesus!
I was reminded this week of how powerful negative words can be to the heart through the story of Karen Carpenter. She was a well-known recording star in the 1970's who developed an eating disorder after a reporter called her chubby. She starved herself to death, dying of heart failure at 32.
The Refining Nature of the Wilderness
Little did David know that after he was anointed by Samuel, he would spend the next several years in the wilderness hiding from Saul. He was called, but his commissioning would come years later after he had gone through God's college of training.
He had a new identity and he was beginning to discover his true purpose. God was preparing him to be the next king of Israel, and in the process was removing the shame, low self-esteem and false identity of his past. The wilderness would refine David and his men to rule with God one day. We prefer a palace, God chooses the desert. The season of preparation that God puts everyone through is to help heal, educate, build up, and empower us for the purpose and assignment he gives us.
God is a God of elevation and promotion, but don't go looking for it! Follow Jesus faithfully and love and serve others! Be content with obscurity!
David was being prepared in the wilderness with the sheep, when no one else cared or was watching, God was watching and saw his heart. A heart of worship that brought him into a place of elevation—of being. He would gaze at the stars at night, and the fields by day, writing songs, worshipping God, and serving sheep.
Stay faithful to God's purpose! Worship, trust, and obey him when no one is watching. Proverbs tells us that the gifting God gives, and in his timing, he makes a place for us.
A man's gift makes room for him, and brings him before great men."(Prov. 18:16 NKJV)
A Heart of Worship
It wasn't clear to David at first what was occurring, but he was being trained to reign. However, David was a worshipper at heart—his elevation began with a heart to worship.
David consciously worshipped a living God—it became the underlying force in his life. He wasn't perfect, but he consistently worshipped God throughout his life. David could confidently declare,
The Lord lives! Blessed be my Rock! Let the God of my salvation be exalted." (Psalm 18:46 NKJV)
Worship elevated David, long before he was king, to where God is—exalted, majestic, all-powerful. It gave him the confidence to go against Goliath and fight valiantly against Israel's enemies.
Worship is one of the ways God elevates us to where he is. We are united with Christ, positioned with Jesus in heavenly realms. God's Spirit is with us, but worship helps us to focus on God and stay aware of God's perspective from his elevated place. Worship is our first priority, before service.
Then Jesus said to him, "Go, Satan! For it is written, 'You shall worship the Lord your God, andserve Him only.'" (Matt. 4:10 NASB; see Deut. 6:13)
We worship God first, serve him second. Service apart from worship is religious activity.
Be careful of the Martha Syndrome … It is easier to teach the mechanics of service than to instill a heart of worship in most people.
Worship isn't just what takes place on Sunday mornings—worship is a lifestyle. Worship is not what we do, but who we are. Worship proceeds from every action on a daily basis. Worship involves sacrifice and consecration to God.
David's life revealed his heart of worship. Saul was convinced that David could not face the giant Goliath. Saul said to David,
You can't go out and fight this Philistine," Saul answered David. "You are still a boy. But he's been a warrior since he was a boy!" (1 Sam. 17:33 CEB)
Saul didn't understand that a heart of worship elevates one to warrior status! His judgment was in the natural—not by the Spirit. Saul was saying to David, "he is a warrior and you are not!" But God looked at David and saw the opposite—David was a warrior because he was a worshipper since his childhood! Worship elevates us to where God is, and we begin to see from his perspective!
David responds confidently to Saul,
Your servant used to keep his father's sheep, and when a lion or a bear came and took a lamb out of the flock, I went out after it and struck it, and delivered the lamb from its mouth; and when it arose against me, I caught it by its beard, and struck and killed it. Your servant has killed both lion and bear; and this uncircumcised Philistine will be like one of them, seeing he has defied the armies of the living God." Moreover David said, "The Lord, who delivered me from the paw of the lion and from the paw of the bear, He will deliver me from the hand of this Philistine."(1 Sam. 17:34-37 NKJV)
Worship is the act of being faithful to your purpose. It's the act of sacrificing everything else for the glory and honor of his name and advancing God's kingdom.
David was confident because through his worship and intimacy with the living God, David witnessed God deliver and protect him as he guarded the sheep. David was confident in God because his life was one of worship and obedience to God. When you and I are faithful to follow Jesus, we too can be assured of God's protection and strength to surround us.
Paul describes worship as being "all in" with God
Therefore, I urge you, brothers and sisters, in view of God's mercy, to offer your bodies as a living sacrifice, holy and pleasing to God—this is your true and proper worship. Do not conform to the pattern of this world, but be transformed by the renewing of your mind. Then you will be able to test and approve what God's will is—his good, pleasing and perfect will.(Rom. 12:1-2 NIV)
Paul exhorts us to present our bodies as a living sacrifice, which is our reasonable service of worship. Our lives are an expression of worship to God.
As we begin to worship God in Spirit and truth, we begin to walk in the reality of the elevation that is ours in Christ. We begin to become more aware of the dimension of his Spirit and glory. Through worship, God gives us new insights to the mysteries of the kingdom and sets us on a course that leads to elevation or promotion in our lives.
I'll pick up with David, his heart of worship and the life lessons he learned while in his wilderness season next week. But I challenge you this week, come back to the heart of worship with God! Worship foremost, make worship to Jesus your foremost thoughts every day. Worship is your praise, but it is also your behavior, work, and service to God and others.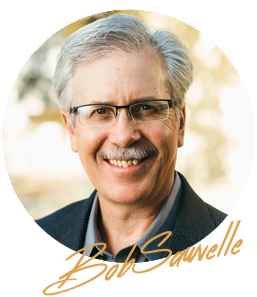 For a greater look at this topic, watch the recent Passion Church message, Destiny Discovered, Part 5: