We are in a New Year, but more importantly, we are in a new season. Seasons are periods of time linked to calendar time periods, but not tied to calendar days, either. Something began to shift this past year in our church, and I sense in many churches. We noticed an acceleration in November. Greater hunger for the Lord, new believers added to our churches, and non-believers are turning to the Lord for answers in a broken world.
We are in a season of harvest; it began a couple of decades ago around the world. The sheer size of the world's population—now 8 billion as of November 2022, compared with 4 billion in 1974—invites harvest!
While Christianity in North America and Europe is on the decline, in the global south (South America, Africa, Asia) there is a large influx of new believers as Christianity spreads. However, God is not done with North America or Europe if the Church will once again draw near to the Lord and believe for societal change.
The Lord said to me before Christmas, "…Prepare the way of the Lord" (Isa. 40:3 NIV). Isaiah prophesied to Israel to prepare themselves for the coming of Christ, nearly 700 years before His first advent.
John the Baptist quotes this verse in Matthew 3:2-3 NIV, "Repent, for the kingdom of heaven has come near… prepare the way of the Lord, make straight paths for him." Jesus has come and will return again—His second coming—but the Lord continues to "come" to His Church that is yielded, hungry, and drawing near to Him. The Bible and Church history confirm this.
A key component to the Lord visiting His people with His presence, revival, and awakening is to prepare the heart; this begins with genuine repentance from that which is contrary to the Lord's Word and ways. What if 2023 was a year of revival and awakening in our nation? How hungry are we for more of God in our lives, churches, and society?
As I shared in December, individually, our lives are the temple of God (1 Cor. 3:16, 6:19). Corporately, we are living stones being built into God's spiritual house (1 Pet. 2:5). The Holy Spirit lives in and with us to work God's purposes!
We have the privilege of hosting the presence of God—how valuable is that to us? Not something to be taken for granted, we must steward His presence. In Ephesians 3:10, Paul declares that, through the Church, God is revealing His multifaceted wisdom and power to spiritual powers in the heavenly realms!
Yet, in our humanity, we are prone to weakness and discouragement, especially when answers to prayer are delayed.
Paul describes to the Corinthians that God's Spirit within us is treasure, and our body housing our eternal being is as an earthen vessel. This vessel gets weak, but by God's Spirit, we are being empowered daily.
"But we have this treasure in jars of clay to show that this all-surpassing power is from God and not from us. We are hard pressed on every side, but not crushed; perplexed, but not in despair; persecuted, but not abandoned; struck down, but not destroyed… Therefore, we do not lose heart. Though outwardly we are wasting away, yet inwardly we are being renewed day by day. For our light and momentary troubles are achieving for us an eternal glory that far outweighs them all." (2 Cor. 4:7-9, 16-17 NIV)
As we believe for revival and awakening this year and pursue God's purpose and dream for our lives, remember God is with us always—strengthening us daily by His Spirit—despite the trials and our human weakness.
Today I want to talk to you about "Dreaming with God." 
This article is from a chapter in my book, Fulfill Your Dreams, available on Amazon in paperback, Kindle, and audio book.
We serve a mighty God; there are no limitations with Him! Consider the joy of the children of Judah as they retell the testimony of how God returned them from 70 years of Babylonian captivity to Jerusalem:
"When the Lord brought back the captivity of Zion, we were like those who dream. Then our mouth was filled with laughter, and our tongue with singing. Then they said among the nations, "The Lord has done great things for them." The Lord has done great things for us, and we are glad." (Psalm 126:1-3 NKJV)
"We were like those who dream…" Meaning: It seemed beyond the realm of possibility!
When was their mouth filled with laugher? After the dream manifested. However, God wants us to operate in faith to see the dream realized before it is manifested. Consider that Jeremiah prophesied 70 years of captivity to the wayward nation, and then God would restore them. 70 years later, one of the captives, Daniel, determined that the season of 70 years was complete, and began to pray for their restoration, and God fulfilled the promise.
Paul tells us in Ephesians 3:20 that God wants to do "exceedingly above all that we can ask for or think." The plans that God has for our lives, what He wants to do through us, is much larger than most of us have fully embraced.
The Bible is full of examples of people who pursued God, allowing Him to work in their midst and see dreams fulfilled.
Moses dreamed of delivering God's people, Joshua dreamed of inhabiting the Promised Land, David dreamed of a Kingdom that represented an age yet to come, Zerubbabel dreamed of a re-built temple, Nehemiah dreamed of a re-built wall, and Paul dreamed of taking the gospel to the known world to name just a few.
My dream is a local church and people who are ablaze with the presence and fire of God to impact our city, region, and to the ends of the earth as He leads!
What's your dream today?
Is your dream in alignment with God's nature, will, and Word?
John tells us we can have confidence in prayer and what we ask of God if in alignment with His will:
"I have written this to you who believe in the name of the Son of God, so that you may know you have eternal life. And we are confident that he hears us whenever we ask for anything that pleases him. And since we know he hears us when we make our requests, we also know that he will give us what we ask for." (1 John 5:13-15 NLT)
But James reminds us to have proper motives for what we ask, for what we desire (or dream of) with God:
"And even when you ask, you don't get it because your motives are all wrong—you want only what will give you pleasure." (James 4:3 NLT)
God is inviting us to co-labor and dream with Him, to bring heaven's realities to our earthly realm.
It requires a listening ear, an obedient heart, and the faith to see God's dreams fulfilled in your life.
Always involve yourself with something that's bigger than you are because that's where God is. Every great success was, at the beginning, impossible.
Security and opportunity are total strangers. If an undertaking doesn't involve faith, it's most likely not God's dream for you. I once read a quote by Walt Disney saying, "If you can dream it, you can do it. Always remember that this whole thing was started with a dream and a mouse."
Fulfilling your Dreams
First, you must birth your dream.
This doesn't usually happen overnight; it's a process that unfolds with God over time.
Psalm 37:4 says to "Delight yourself also in the LORD, and He shall give you the desires of your heart" (NKJV). This requires a collaborative process born out of relationship.
As we walk with Him, His desires become our desires. He wants to bless our Godly dreams and our sanctified imagination!  But is God at the center of what you dream of and desire?
God wants to bless your dreams and see them come to pass. He loves your imagination. He gave us our imaginations and creativity to use and bring His glory to earth. We have the mind of Christ, recreated in God's image by the Spirit.
Secondly, does your dream inspire and motivate you?
Consider Jesus and what He faced for you and me. He was motivated by love for humanity. Are we motivated with God's heart for the lost and broken of our world?
"Therefore, since we are surrounded by such a huge crowd of witnesses to the life of faith, let us strip off every weight that slows us down, especially the sin that so easily trips us up. And let us run with endurance the race God has set before us. We do this by keeping our eyes on Jesus, the champion who initiates and perfects our faith. Because of the joy awaiting him, he endured the cross, disregarding its shame. Now he is seated in the place of honor beside God's throne. Think of all the hostility he endured from sinful people; then you won't become weary and give up. After all, you have not yet given your lives in your struggle against sin." (Heb. 12:1-4 NLT)
Do you come alive as you talk about your calling or dream? Are you passionate about it? Passion should be at the core of your dream—it will fuel your dream engine.
Thirdly, do you have the courage to pursue your dream?
Jesus said, "If you can believe, all things are possible to him who believes" (Mark 9:23 NKJV).
Walt Disney said, "All our dreams can come true if we have the courage to pursue them."
The question for most of us is this: do we have the courage to pursue our dreams? God is for us and has given many promises in His Word to strengthen us and encourage us.
Consider what the Lord spoke to Joshua as he took over the leadership of Israel after Moses' death; "Have I not commanded you? Be strong and of good courage; do not be afraid, nor be dismayed, for the Lord your God is with you wherever you go" (Josh. 1:9 NKJV).
Expect challenges to fulfilling your dream. For example, challenges can come from family, friends, finances, or the enemy of our souls. Setbacks and attacks will occur, determine in Christ to be strong and of good courage! You can endure as you stay close to Jesus, with your eyes on Him.
About Mickey Mouse, Walt said this: "He popped out of my mind onto a drawing pad 20 years ago on a train ride from Manhattan to Hollywood at a time when business fortunes of my brother, Roy, and myself were at lowest ebb and disaster seemed right around the corner."
Right here is where most of us get stopped; we are at our lowest ebb, things seem over, and we give up on pursuing that dream in our heart. We find ourselves in Egypt—like Joseph—wondering how this has happened. What about the dream? What about the promises?!
A few years ago, statistics showed that 85% of small businesses fail. The experts noticed that many of those businesses closed just before becoming profitable. Most people quit right on the verge of success.
You must be willing to be courageous in the face of adversity and take practical steps to realize your dreams. Go after the education, training, etc. that is needed.
Next, understand your dream may change or evolve over time.
We want the "Golden Plan"… a set of instructions and a map to reveal everything that is ahead… but it simply doesn't exist. Besides, this is not how faith works. Faith works by hearing God today, believing Him, and acting on step one as He reveals it. Then, as we are obedient, we act on step two as He reveals, etc.
Remember, Joseph had no idea that God was honing and refining his character, literally reshaping the dream God had given him.
Life isn't a linear line, but rather, it's like a river that bends back and forth. Consider Proverbs 21:1, "The king's heart is in the hand of the Lord, Like the rivers of water; He turns it wherever He wishes" (NKJV). Be willing to change, adapt, or even dream anew as God guides.
Lastly, don't give up on your dream.
Are you at a low point?  Do dreams seem like a faded memory? Are you tired, ready to give up?  You wonder… where is God? Is there any hope left?
Perhaps a setback in your life has occurred, such as some unexpected turn of events, job loss, illness, death of a loved one, divorce, or financial debt. You find yourself asking, "How did I get to this place in my life?" "What about my dreams?" The enemy will try and convince you of lies like God doesn't care, there's no use in praying, it's over, give up!
Remember the words of Paul, "And let us not grow weary while doing good, for in due season we shall reap if we do not lose heart" (Gal. 6:9 NKJV). This is a conditional promise… if, if, if we do not lose heart!
Persistent people begin their success where most others quit. Remember, you're an heir of God. You have an inheritance in the Kingdom!
Remember the three P's: prayer, patience, and persistence!
We should be known as a people of persistence and endurance. One person with commitment, persistence, and endurance will accomplish more than a thousand people with interest alone.
Don't look at how much money, resources, or abilities you have. Just begin with a million dollars' worth of determination! It's not what you have, but rather what you do with what you have that makes all the difference. God is with you; follow His leading!
"God won't quit on you, so don't quit on God or His promises to you! Paul said, "being confident of this very thing, that He who has begun a good work in you will complete it until the day of Jesus Christ" (Phil. 1:6 NKJV).
Final Thoughts:
First, seek God foremost.
Draw near to Him and other believers!
Secondly, God wants you to dream big with Him!
Don't allow circumstances, time, others, or the devil talk you out of those dreams and the promises God has given you.
Thirdly, guard your thoughts.
Remove stinking thinking! Focus your thoughts on God, His goodness, mercy, grace, and His promises. Refuse to believe the enemy's lies!
Lastly, watch the words that you speak.
Don't agree with the adversary and his lies about yourself, God, or the promise!
Prophetic Words for You:
God's hand and favor are on you. What you thought was impossible in the past is achievable in this new season. There is a greater grace to move into the new. God is empowering you to live from your true identity and potential.
Change is necessary; transition is required. You're not alone as you move into this new season. The Lord is with you; He is the captain of the host and is leading you into purpose and destiny. Your ability to rest in what Jesus has accomplished for you is essential. Not everyone has the gifting and calling God has placed within you. As you embrace what God is revealing and offering you, your faith and resolve to move forward will be strengthened.
Part of the grace to transition is a greater ability to "prophetically see" the promised inheritance. Faith provides eyes to the heart to visualize the manifestation of the promises. There is an enlargement of prophetic vision in this season. There is an increased awareness and expectation for the miraculous to occur. There is a heightened sensitivity to the leading of the Holy Spirit into impossible situations. In the midst of these situations, grace will be released to see and believe for God's intended outcome.
God is releasing His peace and joy to those who remain steadfast in Jesus. Those who value Him as their closest friend and endeavor to follow and obey Him—not out of duty, but as His friends—will experience His love, peace, and joy in remarkable ways. New levels of intimacy will yield greater fruitfulness in this season. A grace is being released to abide in His presence during the changes that are coming. His presence will lead you into peace and joy that will impact many as you cross over into the fullness of His promise.
Don't settle for the status quo. Great changes are coming and are unfolding. Those who are willing to think outside of the box as the Spirit leads will be forerunners and innovators of change in this hour.
God says, I've chosen you to represent Me in your generation. Allow My Spirit to empower you as an agent of love and reconciliation. There is a breaking down of walls that separate people from each other. There is a grace being released to reach out to others in love and compassion, a love and power to overcome the challenges in society and the world.
Compassion for the world will lead to a greater harvest. Love and compassion will reach the hearts of a generation that is ignorant of My love. Hearts are ready; people are longing for love and truth. Only believe; you are more ready than you realize. You are not alone. God is with you, and He has placed you in His family, in His body, to draw comfort and strength from it. The transitions require a reliance on others to be fully realized.
In this New Year, I am praying for you for courage, strength, tenacity, persistence, and endurance to run the race and to see your dreams fulfilled in this season and in your lifetime. God is faithful and good, and He can do it! Let's believe for a harvest!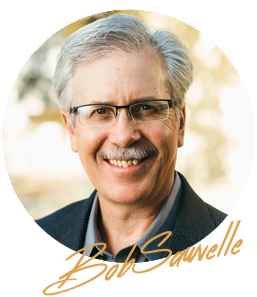 For a deeper look at this topic, watch the Passion Church message "Dreaming with God":