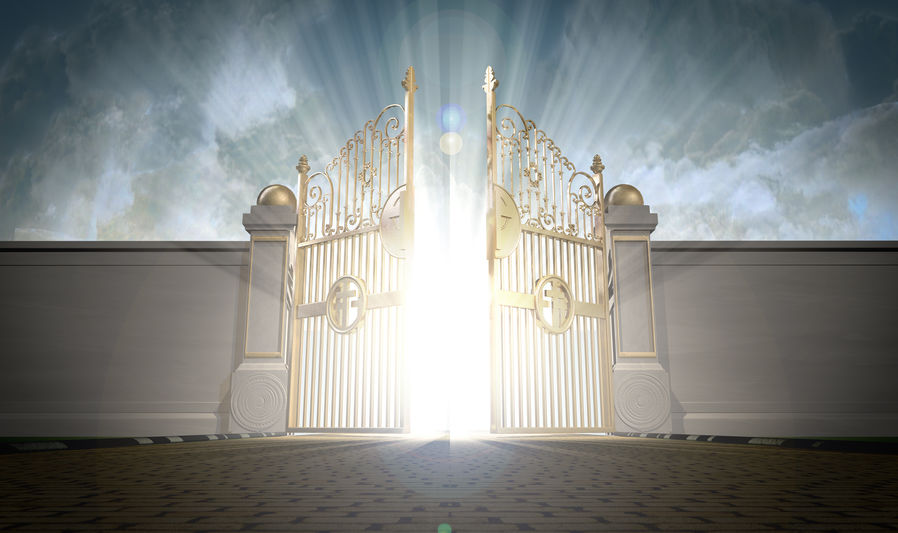 Empowered for Purpose, Part 6
The Church was birthed, formed, and grew in tumultuous times. A casual reading of the book of Acts reveals this. Church history further proves this. Yet, Peter and the early Church had God's favor, courage, and power to speak the name of Christ, heal the sick, and make disciples everywhere they went.
Consider the disciples' prayer after Peter and John were imprisoned, threatened, then released,
Now, Lord, look on their threats, and grant to Your servants that with all boldness they may speak Your word, by stretching out Your hand to heal, and that signs and wonders may be done through the name of Your holy Servant Jesus." And when they had prayed, the place where they were assembled together was shaken; and they were all filled with the Holy Spirit, and they spoke the word of God with boldness." Acts 4:29-31 NKJV
They lifted their voices, in one accord, united against the powers of darkness manifesting through political and religious leaders' intent on stopping the Church and the advancement of the kingdom of God.
The Church has always faced opposition, persecution, and evil. Our day is no different. However, in our moment of American history, we have never witnessed such open hostility toward Christians and the Church. Last week, Supreme Court Justice Alito warned of threats to religious liberty in remarks to the Federalist Society. [1]
Using COVID, governors and local leaders routinely threaten churches with harsh fines for gathering to worship, despite our constitutional first amendment rights. A church in San Jose, CA has recently been threatened with fines of $300,000 for gathering to worship. [2] And this is only the tip of the proverbial iceberg of individuals and groups who want to silence, marginalize, and even remove the Church from American society.
In a recent article, Dr. Michael Brown wrote,
For years, I have documented how Christian conservatives have been likened to Hitler, to the Nazis, to the KKK, to ISIS, and that was long before Donald Trump appeared on the political scene. I have supplied verbatim quotes of protesters wishing we would be thrown to the lions or killed in other ways. Again, this had been totally unrelated to hostility toward President Trump. The hatred was in response to our conservative, biblical ideology, most particularly when it came to LGBTQ activism. And no matter how loving or gracious or compassionate we were, we were still branded haters, people who were a danger to society. People who should be removed." [3]
This should be a wake-up call to every American who professes Christ. Our civil and religious liberties are under assault. In many nations, persecution is already routine. No different than the early Church, our fight is against unseen spiritual forces. Though defeated by Jesus, these forces, operating through people, continue to oppress, resist, and attempt to stop His Church—in particular conservative Christians who stand for the sanctity of life at conception, traditional family, and other biblical values.
However, Jesus said the "…gates of hell would not prevail against His Church!" (Matt. 16:18) We can learn from the early Church through their commitment to Christ and to each other. They stood together in worship, in prayer, in the word, in fellowship, and mission to withstand and oppose the powers of darkness arrayed against them. In this hour Church, we must do the same.
In Acts 2:40-47, we read of their Community, Unity, and Purpose
"…all who believed were together…" "So continuing daily with one accord in the temple, and breaking bread from house to house, they ate their food with gladness and simplicity of heart …" Acts 2:44, 46 NKJV
They were a kingdom-minded community united in Christ. They met regularly, and they were humble and thankful despite the opposition.
Peter and the early Church understood that Jesus came preaching the gospel of the Kingdom, the good news that God's reign and dominion were upon them. The whole of the preaching of Jesus, and apostles, was concerning the Kingdom of God. All that they taught was in the context of the kingdom of God or the kingdom of heaven. In Matthew's gospel, nearly 52 times either the kingdom of God or the kingdom of heaven is used.
Yet Jesus only mentions the word "church" twice in all the gospels.  Except for these two cases, He always talked about the Kingdom of God.
The first occurrence is in Matt. 16:18 that I previously mentioned, "… you are Peter, and on this rock, I will build My church, and the gates of Hades shall not prevail…" (NKJV)
The second occurrence is in Matt. 18:17 and references a sinning brother, "…tell it to the church. But if he refuses even to hear the church…" (NKJV)
In both cases, the Greek for church is ecclesia which means "a calling out, a popular meeting, especially a religious congregation (Jewish synagogue, or Christian community of members on earth or saints in heaven or both)." Some of the first uses of the word were in Greek culture for citizens who were "called out" to serve in the senate. They were to help rule and legislate the affairs of the nation.
Therefore, the Church, as God's called-out ones, are not only to preach the gospel and make disciples in all the nations, but we are to help "legislate" heaven's affairs on earth. For example, Jesus demonstrated the superiority of God's kingdom by healing the sick and working miracles. He was bringing the domain of God's kingdom and rule to earth by driving out sickness, disease, and demons.
The kingdom of God and the Church are inseparably linked. The Church is not the fullness of God's kingdom, but an important representation.
The church is the spiritual body of Christ, empowered by the Holy Spirit to relate and function as united to Jesus and to each other. God's kingdom manifests through our lives individually and corporately and is best understood through our involvement with a local church.
The Church is not an afterthought with God, not His "plan B." Rather, the Church, as Christ's body, represents God's nature, authority, and family here on earth. We experience "heaven on earth" through family. This may seem the opposite of your natural family or prior church family experience, but this is God's intent.
Peter would write some thirty years after Jesus' resurrection and Pentecost in 1 Pet. 2:4-10 that we are "living stones," being built up together in Christ, who is our chief cornerstone. In verse 9 he writes,
But you are a chosen generation, a royal priesthood, a holy nation, His own special people, that you may proclaim the praises of Him who called you out of darkness into His marvelous light;" NKJV
The English word chosen is from the Greek eklektos, which shares a similar root word with ecclesia, and means "to pick one out from among the larger group for special service or privileges." It denotes believers as recipients of God's favor and called to service. Once again, the Church, and individual believers, are called-out ones to be part of God's family representatives of His kingdom to bring heaven's domain (rule) here in our earthly realm.
The whole of the NT teaches that genuine Christianity involves two things: 1) being in union with the person of Christ and 2) being in fellowship with the body of Christ, the Church (see Ephesians, which could be aptly titled "Christ and the Church.")[4]
Dale Moody stated, "Christianity is a community of faith centered around the person of Christ." [5] Jesus stated clearly that He would build this community, and the powers of darkness would retreat as His Church advances in the authority of His name and word.
The early Church understood the value and necessity of staying united and in community with each other.
When persecution arose against them, they prevailed in faith and prayer until heaven broke through. In Acts 12:1-19, we read of Herod's persecution against the Church. He had James executed and observing the pleasure of the Jews, Herod imprisoned Peter planning to also execute him. But verse 5 states,
Peter was therefore kept in prison, but constant (earnest) prayer was offered to God for him by the church." NKJV
As a result, the Lord sent an angel to deliver Peter from the prison and led him out through the gates of the city. A miraculous deliverance for Peter and the early Church! The angel told Peter to "Arise quickly!" and as he did the chains fell off his hands (vs. 7).
Church in America, it is time to arise quickly; the chains will fall off! We must join in united, earnest, and constant prayer right now for our nation. As I said last week, whether you are a Democrat, Republican, or Independent, our civil and religious liberties are at stake. We must contend for truth to be revealed through this election process, any wrongdoing exposed, any evil stopped in our electoral systems, and for God's mercy on our nation.
God has empowered us for purpose. We are called to be His light in a dark world. He is refining His people, His chosen generation, to live righteously in our generation. We can make a difference, pray like your prayers make a difference!
If you do not have my book, Our Eyes are On You: Principles to Prevail in Faith and Prayer, I encourage you to get a copy. It is a very timely book published earlier this year. We need to pray with confidence and deep faith in this season.
Jesus said, "If you can believe, all things are possible to him who believes!" Believe in His authority in your life and in His Church, not to Lord over others, but to stand against the schemes of the evil one for our families, His Church, and all of humanity.
Arise Quickly Church in America!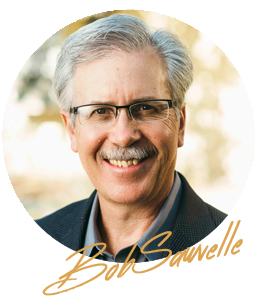 For a deeper look at this topic, watch the Passion Church message "Empowered for Purpose, Part 6"
[1] https://nypost.com/2020/11/13/justice-alito-warns-of-threats-to-religious-liberty-in-speech/
[2] https://www.charismamag.com/spirit/church-ministry/47200-california-church-facing-fines-for-gathering-to-worship
[3] https://www.charismamag.com/life/culture/47198-will-christian-conservatives-be-prosecuted-and-removed-from-society
[4] Larry D. Hart, Truth Aflame: Theology for the Church in Renewal (Grand Rapids: Zondervan, 2005), 536.
[5] Dale Moody, The Word of Truth (Grand Rapids: Eerdmans, 1982), 1.

Copyright secured by Digiprove © 2020