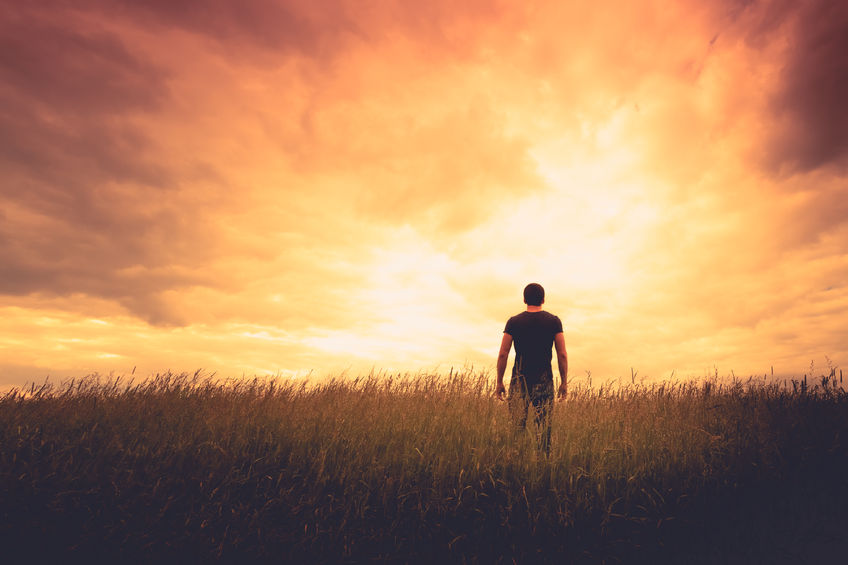 Do you remember film cameras? Some of you may even remember box film cameras—am I dating myself?! Today, digital photography has largely replaced film camera photography, except in certain professional applications.
You may recall that with film cameras, dark rooms were required to develop the film negatives. Once film negatives are developed in dark rooms, prints can be made in normal lighting.
The photography class I took in high school required spending a considerable amount of time in the darkroom to develop my film negatives from my 120mm box camera. Learning how to develop the negatives in a dark room was an art form, but rewarding when they developed correctly.
Here's a related thought: in darkness, negatives are developed. Using our film camera analogy, unbelief could be likened to a dark room. In fact, "Unbelief is the darkroom where you develop your negatives!" Hopelessness, often created in difficult circumstances, thrives on negativity.
Conversely, faith develops in the light of God's presence and word. Light dispels the darkness and the negativity that develops in a dark environment.
This week, I want to look at a story in Mark's gospel about a man who had a demonized son. He makes this statement to Jesus, "Lord I believe, help my unbelief!" Mark 9:14-29
The transfiguration of Jesus on the high mountain is followed by confrontation with evil.
Upon descending the mount of transfiguration, Jesus, Peter, James, and John come to the other disciples who are surrounded by a large crowd with religious leaders who are arguing with them. The scribes had previously argued with Jesus about exorcisms (Mk 3:22), doing the same with disciples.
Looking at Jesus, the crowd is utterly amazed and drawn! (Mk 9:15) Like Moses radiating God's glory, (Exod. 34:29), Jesus' face is shining with God's lingering glory. By the way, something tangible occurs as we spend time in God's presence—his presence and glory linger with us!
Jesus asks, "What are you arguing about?" Mark 9:16
A man from the crowd speaks up to explain what has occurred. He brought to the disciples his son, who was possessed by a mute spirit. Not only is the boy speechless, but the demon doesn't say anything either, unlike other cases in Mark where the demons speak (Mk 1:24, 34; 5:7).
The boy's symptoms resemble those of epilepsy: he is "seized" and "thrown down," foams at the mouth, grinds his teeth, and becomes rigid. Understand that this is not an indication that epilepsy is the result of demonic possession, but that demonic possession can sometimes be manifested in physical symptoms, sometimes manifestations that are painful and tormenting (see Mk 1:26; 9:25; Luke 13:11). Demons can cause disease, but not all illness is caused by demonization—discernment is needed.
The man justifiably expected Jesus' power to be exercised by the disciples, since they had been delegated his authority over evil spirits (Mk 6:7). Although the disciples before had successfully used their delegated authority over demons (Mk 6:13), in this stubborn case they find themselves unable to do so.
Jesus' reply expresses his frustration with the persistent unbelief of the people and disciples. "O faithless generation, how long will I be with you?" Mark 9:19
Faithless, literally: unbelieving in all the signs and miracles they have witnessed by Jesus. His comments were primarily aimed at the disciples, but also directed toward the crowd.
The disciples, who have spent much time with Jesus—his teaching and ministry—are virtually the same as the unbelieving people. It won't be until Pentecost that they change—transformed by the Spirit's power poured upon them.
It is the communion with the Holy Spirit that releases faith and power in our lives!
The disciples are to bring the boy to Jesus, and the spirit manifests at his presence.
The boy's symptoms seem to suddenly worsen, he falls, rolls around, and foams. Even today, this is a common occurrence with those who are severely demonized—physical manifestations occur when God's presence is strong—gospel meetings, counseling sessions, etc.
Jesus interviews the father about the duration of the symptoms—since childhood. The boy is "innocent" of the enemy's schemes to destroy him.
Cautious Faith
Father to Jesus, "But if you can do anything, have compassion on us and help us." Mark 9:22
Jesus responds, "If you can believe, all things are possible to him who believes." Mark 9:23
The man expressed a cautious faith, hoping a miracle could be worked. But Jesus turns his tentative question into a challenge for confident faith. You see, "If Jesus can" is never in question—he is the Great I am—all things are possible through him!
Remember the story of the people of Nazareth, "And because of their unbelief, he couldn't do any miracles among them except to place his hands on a few sick people and heal them. And he was amazed at their unbelief." Mark 6:5-6 NLT
There is no limit to his authority and power, the only limitation is the barrier erected by unbelief. Unbelief enables negativity to thrive!
The man cries out with tears, "Lord I believe; help my unbelief!" Mark 9:24
Believe is pisteúō, means to have confident trust in a superior authority. The man is attempting to express his confident faith but acknowledges his need for unbelief to be removed and asks for help to increase his faith.
Throughout the age of the Church, this is a common occurrence, for unbeliever and believer alike. We want to believe, but our human reasoning and anti-miracle bias inhibit humanity from deep faith in Jesus and belief in the supernatural.
Jesus now demonstrates the greatness of his power and of God's kingdom.
The crowd is growing (Mark 9:25), and Jesus simply commands the evil spirit out of the young man. The spirit cries out, leaves him, and the boy appears "dead." Jesus simply takes him by the hand and the boy regains consciousness and stands.
The disciples privately question Jesus why they couldn't cast the demon out, and Jesus states, "This kind can come out by nothing but prayer and fasting." Mark 9:28-29
They have cast out demons before, and they are confused as to why their method didn't work this time. Jesus' reply indicates that they have lost sight of the need to depend completely on God and not on themselves.
Some ancient manuscripts add "and fasting." Some believe this is due to an early Christian view, rooted in Jewish piety, that prayer is inseparable from self-denial as expressed in fasting (see Luke 2:37; Acts 13:2-3). David echoes this practice, "…I humbled myself with fasting" Psalm 35:13
A lifestyle of prayer, combined with times of fasting, keep our hearts humble and yielded to God. Fasting doesn't "twist" God's arm into answering prayer, rather, fasting keeps us close to the heart of God while in prayer. We are more sensitive to hear from the Lord while in communion with him.
All fruitfulness in life and ministry flow from our relationship and communion with God. We have the authority of his name and his word, but the Holy Spirit is the one who releases the power of heaven in and through us as we remain in him.
Thoughts from this story
The encounter with God should lead us to the valley to minister to the hurting.
Everyone loves mountaintop experiences with God, but God calls us to reach the lost and the hurting with his love and power. Peter wanted to remain on the mount of transfiguration, but Jesus knew they needed to return to the valley to minister to the people.
Remember the "go" in the Great Commission! We are his ambassadors, his ministers of reconciliation, letting the world know that God in Christ is reconciling the world to himself (see 2 Cor. 5)
Help my unbelief!
Unbelief has always plagued humanity, including the disciples of Jesus. The man's humble confession allows the grace of God to flow. Faith develops through humility!
I believe many are trying to have "faith" in "faith itself." Faith is needed but asking God for help is legitimate. He is a loving Father, not a harsh judge or unkind friend. Approach him humbly, but also honestly. "Lord, I need help, remove the unbelief and fill me with your faith!"
"Let us therefore come boldly to the throne of grace, that we may obtain mercy and find grace to help in time of need." Heb. 4:16
Jesus said, "If you can believe, all things are possible to him who believes." Mark 9:23 Notice the all in all? Truly, all things are possible with God at the center.
It seems with Jesus that impossibilities are the atmosphere for faith to thrive. Impossible situations did not intimidate Jesus, nor did he want his disciples to be so either; he wanted his followers to look at situations with God's perspective. Faith and expectation can change even the most daunting of circumstances.
Ministry is realized through relationship with Jesus (prayer), resulting in confident faith. Fasting is a spiritual discipline that aids our communion (prayer) with God.
Deliverance, or any ministry to bring healing and wholeness, is not merely a formula or a set of steps. It is learning to hear and then follow the Lord's leading as we minister. Prayer, which is communion with God, enables divine dialogue and strengthens faith.
Proverbs 25:11 states, "A word fitly spoken is like apples of gold in settings of silver." To hear and see the subtle impressions, words, and visions that God reveals are golden, they are set in the rich silver (our redemption)! They strengthen us and build confidence to believe for God's miracle power.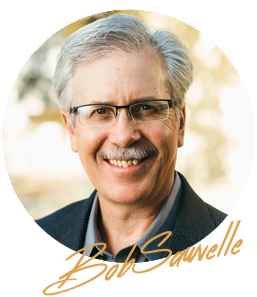 To learn more about helping unbelief, watch the Passion Church message, "Help My Unbelief":