Lord, Teach Us to Pray, Part 5
We have been studying the significance of the Lord's prayer. In answering the disciples' question, "Lord, teach us to pray." (Luke 11:1), Jesus gave principles for effective prayer (Luke 11:2-4).
Because prayer was central to the ministry of Jesus, He wanted it to be foundational in the lives of His disciples. What we call the "Lord's Prayer," perhaps should be labeled the "Disciples' Prayer," as it's an outline or blueprint for prayer.
Throughout the Bible and Church history, we see numerous examples of the power of prayer. God chooses to use humanity, through prayer, to move mountains and change the course of history. As nineteenth-century minister and author E.M. Bounds stated, "God yields to the persistency of a faith that knows Him." [1] Faith to move mountains begins in the secret place with God.
God anoints men and women of prayer. What our world needs, is the Church to devote herself once again to this ministry.
More programs, organization, and marketing won't reach a hopeless world. An empowered Church will—it begins and is sustained by daily committed prayer.
Today, as we continue this series, let's examine prayer according to God's will.
Luke 11:2 "Your kingdom come; your will be done." (NKJV)
Love, along with faith, should undergird our prayer. If we have faith to move mountains but don't have love, we are infective spiritually. God promises us that if we have a small amount of His faith, we can move mountains. But it must be built upon love and desire to do God's will.
One of the characteristics of effective prayer is to pray according to the will of God. God has promised us that we can be confident in prayer when it is according to His will. John writes,
Now this is the confidence that we have in Him, that if we ask anything according to His will, He hears us. And if we know that He hears us, whatever we ask, we know that we have the petitions that we have asked of Him." 1 John 5:14-15 NKJV
John emphasizes the confidence we can have from knowing God's will. He claims confidence begins with our relationship with God. Prayer is foremost a dialogue with God—not just bringing petitions to Him (I'll cover petitionary prayer in part 6 of this series).
God desires relationship with you. Seek Him first, not the answers to your problems. If you only seek answers, often you will not find them; but if you seek God foremost, the answers will find you.
Provided you are praying in accordance with God's will, you can be confident you have what you prayed for. The use of the present tense "we have" in 1 John 5:15 does not necessarily indicate an immediate manifestation of the thing you prayed for, but it does indicate an immediate assurance that the thing is already granted to you by God. It may take a while for its actual manifestation, but time cannot affect this initial assurance. Now, you can pray through the process until the desired result manifests.
Much of unanswered prayer is due to prayer that is outside of the will of God.
Here are just a few examples of prayer that is outside of God's will. Each of these could be a message; let me just briefly mention them.
Unforgiveness. "And whenever you stand praying, if you have anything against anyone, forgive him, that your Father in heaven may also forgive you your trespasses." Mark 11:25 NKJV
Or a marriage relationship out of order. "In the same way, you husbands must give honor to your wives. Treat your wife with understanding as you live together. She may be weaker than you are, but she is your equal partner in God's gift of new life. Treat her as you should so your prayers will not be hindered." 1 Pet. 3:7 NLT
Unbelief is also a factor with unanswered prayer. "But when you ask, you must believe and not doubt, because the one who doubts is like a wave of the sea, blown and tossed by the wind. That person should not expect to receive anything from the Lord. Such a person is double-minded and unstable in all they do." Jam. 1:6-8 NIV
Also, it could be because of selfish motives. "You ask and do not receive, because you ask amiss, that you may spend it on your pleasures." James 4:3 NKJV
Have you ever prayed a "misdirected prayer?" Most of us have. My definition of a "misdirected prayer" is a prayer that is motivated by our desire and will, rather than prayer which is led by Holy Spirit and God's will.
I'm grateful Jesus hasn't answered all my prayers—perhaps you can relate! As I've matured in Christ, I realize that not all my prayers were from the heart and will of God. Learning how to pray and commune with God from relationship and love is a key principle to an effective prayer life.
A heart filled with hurt, offense, unforgiveness, and judgment often prays amiss.
Do you remember the story of James and John wanting to call down fire upon a Samaritan village because they rejected Jesus?
Look at the response of Jesus, the One who was rejected.
And when His disciples James and John saw this, they said, "Lord, do You want us to command fire to come down from heaven and consume them, just as Elijah did?" But He turned and rebuked them, and said, "You do not know what manner of spirit you are of. For the Son of Man did not come to destroy men's lives but to save them." And they went to another village." Luke 9:54-56 NKJV
Hmmm, have you ever wanted someone to receive "justice?" You know, get what they deserve? Jesus makes it clear in the above passage and throughout the gospels that God's way is love and forgiveness—vengeance belongs to Him and His mercy triumphs over judgment.
By the way, we are in the new covenant age of grace where God's love through Jesus is given to humanity. God is not willing for any to perish but to repent and turn to Him, as God is reconciling the world to Himself through Christ. So, calling down fire, or desiring judgment on others, isn't God's will or way! God's love, demonstrated through the power of the cross and resurrection of Jesus, is greater than humanity's sin, behavior, and brokenness!
If prayer is directed to get God to do my will, it is misdirected. Rather, we are wanting God's will to be done in our lives, families, relationships, etc. according to the nature of heaven.
Jesus prays to the Father, "Not My will, but your will be done!"
Jesus, in the Garden of Gethsemane, set the supreme example of commitment to the will of God. He is battling the powers of darkness, and yet, through His soul is tortured and troubled, was able to pray.
He went a little farther and fell on His face, and prayed, saying, "O My Father, if it is possible, let this cup pass from Me; nevertheless, not as I will, but as You will." Matt. 26:39 NKJV
Jesus resigned Himself to the will of God, though it meant He would suffer horribly and die an excruciating death. Such love!
If we are to see prayers answered and mountains moved, we must be totally committed, like Jesus, to the will of God. We must be willing to pray, not my will Lord, but your will be done!
This means death to our self-life. Consider Jesus. After His death, came His resurrection! When we die to our ambitions and desires, He can resurrect dreams and promises according to His will and purpose! He was a man of sorrows, but God also filled Him with joy (Heb. 12:2).
Therefore, when we pray according to God's heart and will, we are confident that He has heard us and are assured that in His time and way, our prayer will be answered.
Prayer answered and realized is divine! It begins with a love for Jesus and the desire to be with Him—that's the essence of all prayer—communion with God and a love for Him and His presence. David wrote,
I delight to do Your will, O my God, And Your law is within my heart." Psalm 40:8 NKJV
When we become committed to the will of God, and live our lives according to His purposes, circumstances have a way of working themselves out. Consider Rom. 8:28,
And we know that all things work together for good to those who love God, to those who are the called according to His purpose."  NKJV
God causes the events and situations in our lives to conform to His greater will and purpose. As a result, we have expectation when we pray because we are praying from the will of God!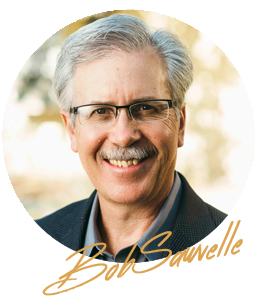 For a deeper look at this topic, watch the Passion Church message "Lord, Teach Us to Pray, Part 5"
[1] E.M. Bounds, Power Through Prayer (New Kensington, PA: Whitaker House, 1982), 56.