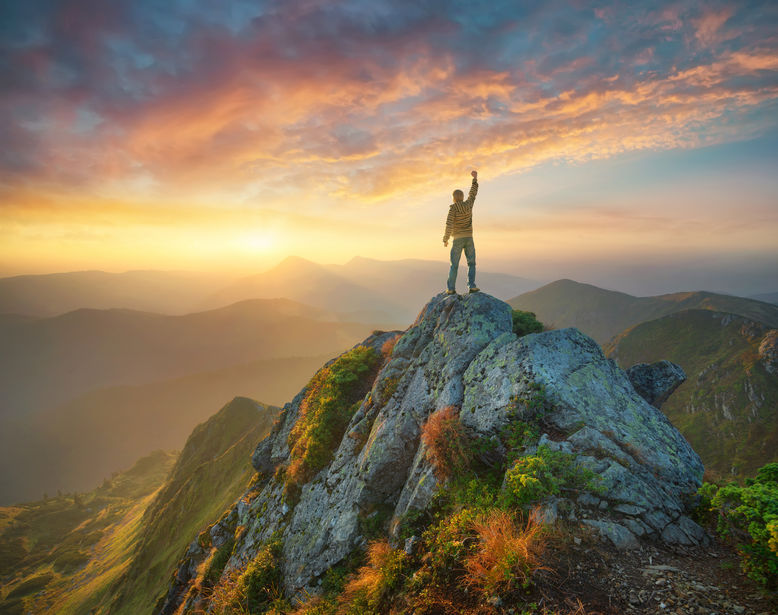 Overcoming the Obstacles, Part 2
Our nation is in a challenging moment. Between the pandemic, political turmoil, and societal issues, there is reason for concern.  However, it is imperative for God's people to remain filled with faith, hope, and optimism.
Jesus has never lost control, and we can trust Him always, even in the most daunting of circumstances.
Your ability to trust Jesus confidently amid the uncertainties of life determines how much you abide in God's peace, joy, and victory. Trusting the Lord during times of uncertainty develops through intimacy and relationship with Him. Faith and confidence grow, and courage deepens.
Courageous faith sees opportunity in contradiction. It is a faith which can deflect chaos and release God's peace in a turbulent world.
The Lord reminded me of Isaiah 60:1-2 last week,
Arise, shine; For your light has come! And the glory of the Lord is risen upon you. For behold, the darkness shall cover the earth, and deep darkness the people; But the Lord will arise over you, And His glory will be seen upon you." NKJV
Jesus is the light of the world, and through faith in Him, we are now the light of the world. His light is greater than the darkness covering our world—in every age. He stated in Matthew,
You are the light of the world. A city that is set on a hill cannot be hidden. Nor do they light a lamp and put it under a basket, but on a lampstand, and it gives light to all who are in the house. Let your light so shine before men, that they may see your good works and glorify your Father in heaven." Matt. 5:14-16 NKJV
After the events in our nation's capital last week, I asked the Lord: what should I share with the church? He responded, "Tell them 'be the light'!"
As citizens of God's kingdom and members of His family, we are called to love each other, be tender-hearted toward each other, be patient with each other, forgive one another, etc. We are called to love our enemies and pray for those who persecute us. A tall order apart from a heart ravished by the love of Jesus. Yet, He expects this from His followers.
While there are many reasons to be frustrated and angry about current events in society, politics, and the Church, we are called to "be the light." We are instructed to go a second mile, to represent Christ in our actions and attitudes. Anger, hatred, and violent actions are not representative of God's children—we are His representation and light-bearers.
God is giving the church an opportunity to reset her values, perspective, and heart affections. Do we value our views and opinions about political, societal, and church practice above "being the light," the totality of what Jesus taught?
Faith works through love, and Jesus came full of grace and truth—not just truth. The pursuit of truth and justice apart from His love and grace is religious—worse, it can be dangerous. Just a casual review of church history reveals this. For example, in the middle ages Catholics fought Protestants, Protestants fought Catholics because each had their version of "truth" and "knew" they were right and justified in their actions. As a result, the worst form of religion, destruction, and death occurred. Many died in Europe for decades because the Church was divided, and various factions were sure of "truth" in their time. They forgot about the simple teachings of Jesus in the gospels.
The last few days have been shocking in many ways. I never dreamed I would see a day when citizens, some veterans like myself, would storm our capital while congress was in session. America, we are better than this! Church, we must be better than this, we are children of the light and called to be the light!
We take our grievances to God in prayer, wait on Him in faith, and abide in His peace with thanksgiving. Further, as citizens of this nation, we dialogue, listen to differing views, and vote to see change. Otherwise, we digress into tribal factions and our great nation is destroyed.
I have been equally as shocked this past week over the lack of kindness and decorum between Christians on social media and the internet. We have free speech in our nation, and the internet gives everyone an avenue to voice their views. But Church, think before you type or speak; we are called to something greater than a "first amendment right," we are called to live by Jesus' standard found in the Beatitudes, gospels, and epistles. Church in America, be the light!
Stand for your convictions but do so through love and order—not ill-mannered speech and behavior toward others in the Church or those outside. Be the light! The Holy Spirit is shining on our hearts in this hour. Society is not just being sifted and shifted, but the Church is as well. Humility is needed urgently. To see a great awakening in our nation, the Church must align her heart with heaven. Be the light!
Let us continue with our study of Joshua and overcoming the obstacles.
Joshua—Empowered to be Courageous
Using the story of Joshua and the children of Israel crossing the Jordon into the Promised Land (Josh. 1:1-11), I will continue to look at the principles behind Joshua's success at possessing promised inheritance.
Forty years prior, God invited Israel to possess their inheritance in the Promised Land. Fear and unbelief robbed a generation, with the exception of Joshua and Caleb.
An entire generation of Israel wandered for forty years in the desert because they were unable to trust God and His promise of inheritance. That generation longed for the Promised Land, but they died dreaming about it, except for Joshua and Caleb. The skepticism of an unbelieving generation turned the Promised Land into a dream that never materialized. A whole generation of Israel wandered 40 years—longing, wishing for the Promised Land, but they died wishing. Their wandering turned the Promised Land into a mere Fantasy Land.
Faith is not "wishing," but believing God's promise and acting obediently upon it.
During those same forty years, Joshua and Caleb developed within themselves a victorious mindset. When God directs, faith ignores natural circumstances and embraces opportunity to live in promised inheritance. Like Abraham, against hope they believed, and became what God said.
When God commissioned Joshua, he responded faithfully and turned the dreams and hopes of others into land, cities, homes, and possessions—an inheritance for generations to come. At 85 years old, Caleb took possession of his promised territory, proving that tenacious faith endures desert years to realize nurtured promises and dreams.
Forty years later, Moses passes, and God directs Joshua to "cross over."
It is a time of transition and challenging circumstances. Moses has passed on and they face a flooded Jordon River to cross. In the natural, it was not the right time to cross—the river was a mile wide. However, with Jesus, obstacles become opportunities when He is leading.
The river is raging and a mile wide. You have a word from the Lord, "Cross over." What do you do? Do you obey God? Or do you rely on your natural understanding of the situation and use common sense?
2021 is an epic year of transition, but we remain in hope and hold on with patient expectation. Seasons of transition give opportunities to "see" the clearest. At first, vision seems unclear. But as you wait on the Lord, He reveals and empowers you to act.
We move forward, confident in God, "So do not fear, for I am with you; do not be dismayed, for I am your God. I will strengthen you and help you; I will uphold you with my righteous right hand." Isa. 41:10 NIV
Grace Empowers
The Lord told Joshua three times to "be strong and of good courage." The phrase "be strong" is from the Hebrew châzaq, which means courageous, valiant, manly, strengthened, established, firm, fortified, obstinate, and mighty.[1]
God was not only giving Joshua instructions how to be strong (Jos. 1:8-9), but the command to "be strong and courageous" also imparted the strength and courage to obey and realize the promise. God gave a "grace" to Joshua in His command. God's word, released by the Spirit, releases God's power to do the impossible.
Another example of the word châzaq and the concept to "be strong" is found in the book of Samuel, when David and his men were defeated at Ziklag,
Now David was greatly distressed, for the people spoke of stoning him, because the soul of all the people was grieved, every man for his sons and his daughters. But David strengthened himself in the Lord his God." 1 Sam. 30:6 NKJV
David strengthened himself, or literally "made himself strong" in God. He knew to overcome obstacles he had to strengthen himself in the Lord. David drew on God's empowering grace through prayer, worship, and God's Word to be strong.
Grace is much more than forgiveness; it empowers you to be who you are not. You are becoming like Christ because of the power of the Holy Spirit, who is the agent of grace. Grace infuses life and power within you to become your true identity and to do what God has asked you to do. As I shared last week, like Abraham, you are becoming what God has said over your life as you believe God, trust Him, and obey as He leads.
Paul wrote in Ephesians to "be strong in the Lord and in the power of His might" (Eph. 6:10). The phrase "be strong in the Lord" could instead read "strengthen yourself in the Lord."
Your strength is found in the Lord, in His greatness, authority, and victory through Christ. True, it is faith in His grace that restores your relationship with God (Eph. 2:8-9).
However, it is also God's empowering grace by the Spirit that enables you to achieve good works in Christ (Eph. 2:10) and fulfill dreams and destiny. His grace empowers you to overcome the challenges and uncertainties in your journey.
Joshua, David, and Paul learned how to strengthen themselves in the Lord, and this concept is vital for us today too. They were intentional in their relationship with God and to walk in His victory as overcomers. To complete your assignment and fulfill your destiny, you must learn how to stay strong in the Lord as you move forward in life.
Continue to pray earnestly for our nation and be the light, Church! I will continue Overcoming the Obstacles in part 3 next week.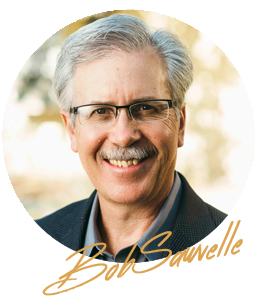 For a deeper look at this topic, watch the Passion Church message "Overcoming the Obstacles, Part 2"
[1] James Strong, A Concise Dictionary of the Words in the Greek Testament and The Hebrew Bible (Bellingham, WA: Logos Bible Software, 2009), 38.