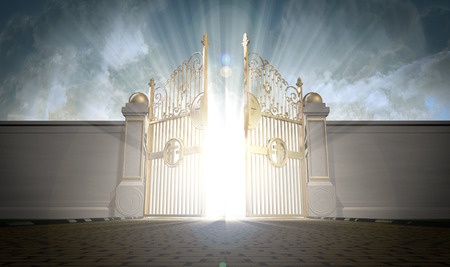 In last week's blog, The Gospel of the Kingdom, we discussed how the Father gave Jesus all authority in heaven and on earth. Jesus has delegated His authority to His followers – you and me! We are His ambassadors of love and power.
But how exactly do we walk in that power? Today I'll give you seven principles for Kingdom Power. Put these principles into place in your life and watch as God's presence and power increase.
7 Principles for Kingdom Power
1. You Have Christ's Authority
Elevated living is now your inheritance as citizens of heaven and ambassadors of heaven. You should expect to function out of that authority. Kingdom living should be easy, ascended living should be your life!
Whether you are having a good day or a bad day, this is who you are! Make decisions out of the power of the kingdom in you, not just the power of determination and your willpower. You have His mandate and His authority to stand on.
2. Humility
"Assuredly, I say to you, whoever does not receive the kingdom of God as a little child will by no means enter it." Mark 10:15
Through humility, we receive God's Kingdom.
We grow in grace through cultivating character in our lives—humility is vital in our walk. When we maintain a humble heart before the Lord, we allow the Holy Spirit to use us as a vessel of His grace and mercy.
James 4:6 says, "But He gives more grace. Therefore He says: "God resists the proud, But gives grace to the humble." Pride promotes strife; pride limits grace and power. Humility releases God's empowering grace.
3. Hunger & Desperation
"Blessed are the poor in spirit, for theirs is the kingdom of heaven." Matt. 5:3
Blessed suggests extremely blessed, happy. The poor in spirit are those who are needy, humble, and not arrogant or proud. This metaphor points to a poor beggar, desperate for help.
Spiritually speaking, in Christ, we are "rich" and not poor. We participate in His divine life now—we have an inheritance that is incorruptible and not fading away! Yet, those who maintain a "hunger" for God, who see themselves in "need," keep pursuing God desperately—they are blessed—happy.
You are blessed when you can say, "God, I am not satisfied with the level of Your Presence in my life—in our church. I want more of you!" Happy are those who keep "leaning" into God for more. Not striving – that's a performance orientation— but wholeheartedly pursuing.
A woman was there who had been bleeding for twelve years. She had spent her entire livelihood on doctors, but no one could heal her. She came up behind him and touched the hem of his clothes, and at once her bleeding stopped.

"Who touched me?" Jesus asked.

When everyone denied it, Peter said, "Master, the crowds are surrounding you and pressing in on you!"

But Jesus said, "Someone touched me. I know that power has gone out from me."

When the woman saw that she couldn't escape notice, she came trembling and fell before Jesus. In front of everyone, she explained why she had touched him and how she had been immediately healed.

 "Daughter, your faith has healed you," Jesus said. "Go in peace." Luke 8:43-48 CEB
This woman received her miracle because she had faith and was desperate for a touch from the Lord. How desperate are we to have the rule of God's Kingdom invade our life? Our world?
I remember several years ago, a team of us from Global Awakening had gone to Brazil to do some ministering. One of the ladies on our team had ministered over an older Brazilian woman with severe back pain, who could hardly stand up. This precious woman had walked an hour to get to the meeting! While she was considering going, her daughter was telling her, "You don't want to go, it's an hour away, and you're not going to bet healed anyway!"  
Despite her daughter's protests, the woman walked an hour and came to the meeting anyway. The woman from our team prayed for her twice, and this Brazilian woman was completely healed– no back or neck pain, she was able to bend over fully and do things she couldn't do before. She received her healing because she was desperate for God!
How big of a reward is the Kingdom of God? To have His realm invade your life? How lowly would you be willing to become?
4. Purity of Heart
 "Blessed are the pure in heart, For they shall see God." Matt. 5:8
The pure in heart understand God's heart and revealed mysteries. God reveals His plans to friends, those who love and obey Him, who keep themselves separated from the snares of the enemy and of the world.
 "Who may ascend into the hill of the Lord? Or who may stand in His holy place? He who has clean hands and a pure heart, Who has not lifted up his soul to an idol, Nor sworn deceitfully. He shall receive blessing from the Lord, And righteousness from the God of his salvation. This is Jacob, the generation of those who seek Him, Who seek Your face." Psalm 24:3-6
5. Prioritize the Kingdom First
"So don't worry about these things, saying, 'What will we eat? What will we drink? What will we wear?'  These things dominate the thoughts of unbelievers, but your heavenly Father already knows all your needs. Seek the Kingdom of God above all else, and live righteously, and he will give you everything you need." Matt 6:31-33 NLT
Worry suggests a preoccupation with material needs. Jesus states that as you seek God's rule in your life, your priorities become focused and God's grace operates without hindrance. Seek His face, not His hand.
"God is able to make all grace abound to you in order to have an abundance for every good deed." 2 Cor. 9:8
6. Prayer
 "In this manner, therefore, pray: Our Father in heaven, Hallowed be Your name.  Your kingdom come. Your will be done On earth as it is in heaven." Matt. 6:9-10
Kingdom Power Principle #6 is prayer. The poor, the truly desperate in spirit, will pray God's kingdom to come. God's will is for His domain to influence our world.
Jesus said that "His house would be a house of prayer."  Can we say that about our homes and families? Our church?  Are you praying with expectation for God to reign?
For the rule of God's kingdom to have greater influence in our lives, families, and cities, we have to pray His kingdom into our world. The level of His presence and power is a result of our faith, time spent with Him and radical obedience to His leading.
How desperate are you for His kingdom and will to have greater reign?
7. Persistence in Prayer and the Pursuit of God
 "Ask, and it will be given to you; seek, and you will find; knock, and it will be opened to you. For everyone who asks receives, and he who seeks finds, and to him who knocks it will be opened." Matt. 7:7-8
Ask, seek and knock are in the present tense, suggesting continued petition.  Keep asking until your answer comes. The blind man Bartimaeus (read Mark 10:46-52) wouldn't stop crying out until he was healed! Persistence in prayer and the pursuit of God!
Jesus taught persistence in prayer, along with a sense of urgency and boldness.  Persistence is for our benefit, not for God's! It's not that God is reluctant, but we must be earnest and wholehearted. Persistence can be translated "overboldness" or "shamelessness." God is willing and ready; remember, we are the Bride of Christ, and we can expect justice when we pray!
In Closing
The Sermon on the Mount shows that those who are desperate in Spirit, who will not let go, as they continue to ask, seek and knock, will see God's kingdom invade their circumstances and the world. God's kingdom rule and power come to those who:
Know their Authority in Christ

Walk in Humility

Are Poor (Desperate) in Spirit

Pure in heart

Prioritize the Kingdom First

Will Pray His world into ours, and

Persist until God comes!
Our commission is to invade this world with God's kingdom. When His world invades ours – change occurs! We have only seen a glimpse of His kingdom – let us all step forth into more!
 For a more in-depth look at this topic, watch this sermon, Principles for Kingdom Power, from Passion Church.


Copyright secured by Digiprove © 2017