Principles to Hear God's Voice, Part 4
If we are honest, we hear plenty of voices—not audible ones, but voices nonetheless. Some studies indicate that we have 38-45 thoughts a minute and roughly 50,000-70,000 thoughts a day. All these thoughts come as "voices" to us.
So, is it wrong then to assume we can hear God's voice as well? As I've shared since the beginning of this series, if you follow Jesus, you know His voice. "My sheep recognize My voice, and I know them, and they follow Me." John 10:27 NKJV
Promise to Future Generations of God's Spirit and His Voice to Us
As for me, this is my covenant with them," says the Lord. "My Spirit, who is on you, will not depart from you, and my words that I have put in your mouth will always be on your lips, on the lips of your children and on the lips of their descendants—from this time on and forever," says the Lord." Isa. 59:21 NIV
While many today doubt the continuance of God communicating to His people, Isaiah prophesies 700 years before the birth of Christ that God's people through Jesus and the Holy Spirit, would have ongoing Spirit interaction and communication with Him.
God's Spirit and His Voice will not depart from us, or from our descendants—forever! What a promise! This is a verse to war with for our wayward sons and daughters!
So, how does one recognize the voice of God and distinguish it from all the other voices we hear?
Hearing God's voice is more than just reading the Bible, though this is foundational, our starting place, and our daily manna. But it is also learning how God communicates by the Holy Spirit to us, through both the Bible and His gifts (1 Cor. 12).
Learning to recognize the "language of the Spirit" is vital. For example: God can communicate through the Bible, our thoughts, words to us, impressions, visions, dreams, and encounters—all comprise the language of the Spirit. There is no formula to hearing the voice of God—I can give principles, but each of us will hear and communicate with God slightly differently.
For some, God may bring someone to mind, and usually this is an invitation to pray or to reach out to them. Or maybe God brings someone to mind, and you have a deep sense of compassion for them, so much so, you discover you cannot rest until you pray for them. These are examples of God speaking!
God speaks to me most often through the Bible, an impression, inner voice or word to me, thoughts, pictures, visions, occasionally dreams, and sometimes physical manifestations.
There are three primary principles to hearing God's voice I have been discussing:
#1 If you follow Jesus, you know His voice (John 10:27).
Believe God Speaks to You. Men and women throughout the Bible heard God's voice. The Bible indicates we can hear His voice today. There is a deep hunger in each of us to know God and to communicate with Him.
Jesus is our shepherd and knows us by name. He explains in John 10 that the sheep know His voice and they won't follow the voice of a stranger.
Therefore, you do hear His voice as a follower of Jesus! Permit yourself to have more faith to believe you can hear His voice than to be deceived by the enemy.
#2 The Holy Spirit was given; you know Him and hear Him. Learn His language, How He communicates.
The Holy Spirit is the fulfillment of the promise Jesus made to the disciples that He would send another comforter, the Spirit of truth who would abide with us forever. Jesus stated,
But the Advocate, the Holy Spirit, whom the Father will send in my name, will teach you all things and will remind you of everything I have said to you." John 14: 26 NIV
How would the Holy Spirit teach us all things if not through communication? Or how would we as followers of Jesus hear His voice?
So, as we develop relationship with the Holy Spirit and the more we tune our spirit to Him, understanding His communication with us becomes a normal occurrence.
I will pour out My Spirit on all flesh; your sons and daughters shall prophesy, your young men shall see visions, your old men shall dream dreams." Acts 2:17 NKJV
God said we should expect to receive a continuing flow of dreams and visions because the Holy Spirit was given.
#3, Obey the Holy Spirit's leading. Faithful in little…much!
The Holy Spirit will guide and reveal to us what is to come:
However, when the Spirit of Truth comes, he will guide you in all truth. He won't speak on his own but will say whatever he hears and will proclaim to you what is to come." John 16:13 CEB
These verses reveal the interaction of the Godhead, and that future revelation is to be expected by us.
You Must Be Born Again to Be Led by the Holy Spirit
Understand that when we are born again into the family of God, the Spirit awakens our human Spirit, "But the person who is joined to the Lord is one spirit with him." (1 Cor. 6:17 NLT)
It is in this realm that we recognize the voice of God. The person who has not come into new birth through Jesus Christ is still in the natural realm, and unable to clearly discern God's voice.
Paul states,
The person without the Spirit does not accept the things that come from the Spirit of God but considers them foolishness and cannot understand them because they are discerned only through the Spirit." 1 Cor. 2:14 NIV
Paul is very clear. Unless one is joined to the Lord through new birth, that person will consider foolish what the Holy Spirit is revealing.
But let's look at the following verses and God's promise to those who are born again by God's Spirit through sincere faith in Jesus.
We do, however, speak a message of wisdom among the mature, but not the wisdom of this age or of the rulers of this age, who are coming to nothing. No, we declare God's wisdom, a mystery that has been hidden and that God destined for our glory before time began. None of the rulers of this age understood it, for if they had, they would not have crucified the Lord of glory. However, as it is written: "What no eye has seen, what no ear has heard, and what no human mind has conceived"—the things God has prepared for those who love him—these are the things God has revealed to us by his Spirit. The Spirit searches all things, even the deep things of God. For who knows a person's thoughts except their own spirit within them? In the same way no one knows the thoughts of God except the Spirit of God. What we have received is not the spirit of the world, but the Spirit who is from God, so that we may understand what God has freely given us. This is what we speak, not in words taught us by human wisdom but in words taught by the Spirit, explaining spiritual realities with Spirit-taught words." 1 Cor. 2:6-13 NIV
Let's summarize the passage, Paul states, "we speak God's wisdom, a mystery (namely Christ crucified), not in words taught us by human wisdom but in words taught by the Spirit explaining spiritual realities with Spirit-taught words."
Paul is stating something profound here. The person who is born again by God's Spirit through faith in Jesus, has access to God's thoughts through the Spirit—this is astonishing! Paul is not declaring we automatically know everything to know about God and His ways. Rather, he is explaining to us that the Spirit does communicate with God's people, and they have OPEN ACCESS to God's mind—or, as he says in verse 16, to 'the mind of the Messiah'. But to explore this reality, we must be 'mature' (verse 6) or 'spiritual' in Christ.
A couple of important truths from this passage in Corinthians:
First, there is a wealth of knowledge, wisdom, and understanding from God available to us if we press in and pursue Him. Many make the mistake of treating Christianity as simply a set of beliefs and rules to live life by. To be sure, we are to obey His commandments. But there is more available to us if we live fully in Christ and seek understanding through the realm of the Spirit.
Second, is that the Christian message from the beginning challenged world power structures, political and social, by declaring God's superior kingdom unveiled in Jesus' death and resurrection. Paul doesn't want the Corinthians, or us today, to think he is simply talking about a religious experience that doesn't have anything to do with real life or politics and government.
Paul is not advocating for a theocracy, or Christian dominionism. But through belief, prayer, and humbly ministering in society, Christians should make a difference. The ruling powers of darkness have been defeated in Christ; the Church must stand firm and take an offensive position in the spirit realm!
Do you recall the story in Luke 10 where the 72 disciples return with joy because they witnessed God's power at work as they ministered to others?
The seventy-two returned with joy and said, "Lord, even the demons submit to us in your name. He replied, "I saw Satan fall like lightning from heaven. I have given you authority to trample on snakes and scorpions and to overcome all the power of the enemy; nothing will harm you." Luke 10:17-19 NIV
The Church is not on the defensive; rather, she is to be on the offensive in Christ making a difference in our world! As we go in His name, we have His authority. The Holy Spirit will guide and communicate with us, we must obey and go!
To walk with Jesus as a true disciple, follow Him, obey Him, and remain in Him. God reveals His secrets to friends, those close to Him hear His voice and obtain His strategies.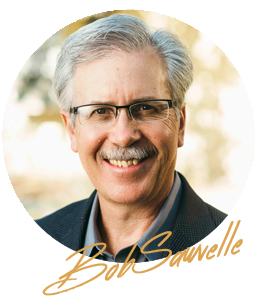 For a deeper look at this topic, watch the Passion Church message, "Principles to Hear God's Voice, Part 4"