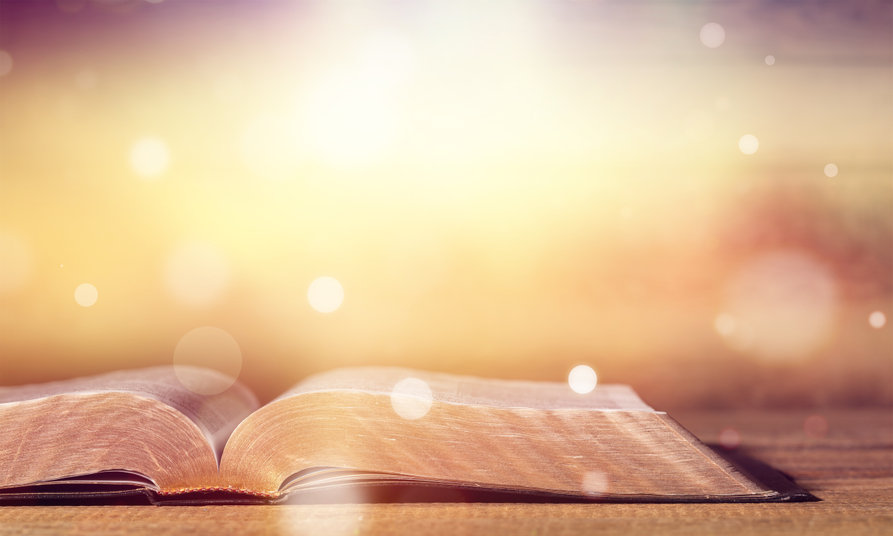 Principles to Hear God's Voice, Part 6
As I've shared in this series, Jesus said we hear His voice: "My sheep hear My voice, and I know them, and they follow Me."  (John 10:27 NKJV)
When you gave your life to Jesus, the Holy Spirit came and indwelt you—you hear God's voice—whether you realize it or not. You are being led by the Spirit, not your flesh, and you are living your new life in Christ from this life in the Spirit, united with Him (Rom. 8:8-9, 14).
Now you must tune your spiritual receiver to God's frequency and begin to understand how God is communicating to you. Just like tuning a radio to your favorite station, you must tune your spirit to God's Spirit to hear the "broadcast" of heaven!
There is no simple formula to hearing God's voice, because each of us will communicate with Him slightly differently. However, you can learn how to recognize His voice to you. I refer to it as the "language of the Spirit." God communicates through the bible, thoughts, words, impressions, visions, and encounters—all comprise the language of the Spirit.
Over time, you begin to discern God's voice, your voice, and the voice of the enemy. Our voice, and certainly that of the enemy, is often full of doubt, confusion, and even condemnation. Learning to quiet your soul, your emotions, and your responses to circumstances will help you hear God's voice (or language to you) more clearly (I'll develop some very practical steps next week to aid you in this process).
When bank tellers are trained to identify counterfeit bills from real bills, they are first shown what is real. Real currency has a look to it, identifying features, security strips, and a feel to it. The more familiar they are with real currency, the easier it is for bank workers to identify what is false or counterfeit. In a like manner, the more you become aware of God's voice, the easier it will be for you to identify your own voice and the voice of the enemy.
Additionally, since the Holy Spirit was poured out in Acts 2, we should expect to receive a continuous flow of dreams and visions. On the day of Pentecost, Peter, quoting from the prophet Joel declared,
… I will pour out My Spirit on all flesh; your sons and daughters shall prophesy, your young men shall see visions, your old men shall dream dreams. And on My menservants and on My maidservants I will pour out My Spirit in those days; and they shall prophesy." Acts 2:17-18 NKJV
The Holy Spirit has been released upon humanity, but much of humanity is unaware of this reality. The Holy Spirit dwells with us and in us, we know Him, and we hear Him. God promises that young and old, all can hear His voice and see what He is revealing.
Visionary encounter is a significant dimension of hearing God's voice. We observe with Jesus this reality. Jesus, our perfect example, demonstrated living from ongoing relationship with God the Father, and being obedient to His voice; specifically, what He saw revealed to Him by the Father. John explains:
Jesus responded to the Jewish leaders, "I assure you that the Son can't do anything by himself except what he sees the Father doing. Whatever the Father does, the Son does likewise. The Father loves the Son and shows him everything that he does. He will show him greater works than these so that you will marvel." John 5:19-20 CEB
Jesus did nothing on His own initiative. He only did what He saw the Father do and what He heard the Father say. What an incredible way to live! Jesus gives us this example to follow, to be led by the Holy Spirit and in accordance with God's Word.
From Genesis to Revelation, we see examples of God communicating with people. Yet, in our 21st-century rational culture, the idea of God communicating to people runs counter to accepted psychological belief. Even many in the Church treat ongoing communication and revelation from God as something dangerous and extra-biblical.
Unfortunately, many make the mistake of treating Christianity as simply a set of beliefs and rules to live life by, of Word only, ignoring this life in the Spirit that the Bible clearly reveals.
Our Christian experience should be understood foremost from the perspective that God sent His Son Jesus to restore us to Himself in every way—that includes normal, open two-way communication like what Adam and Eve experienced in the garden before the fall.
Hearing God's Voice Moves You Toward Your Purpose and Destiny
This is the nature of "revelation" it opens new realms of living, of possibility, of faith. It's impossible to live the normal Christian life without receiving regular revelation from God. Young David could run against a giant because he understood God's nature and God's Word over His life.
This passage demonstrates a connection between his ability to hear what God was speaking, to see what God was revealing, and have faith built to act upon what God communicated. This enabled Jeremiah to fulfill God's will and live his purpose.
Vs. 11 "Jeremiah, what do you see?" "I see a branch of an almond tree." Vs. 12 "You have seen well, for I am ready to perform My word."
"Ready" also means "watching." The almond is considered the "waker" in Hebrew thought, because it, of all trees, blossoms early, watching diligently for the opportunity to bloom. (Also see Num 17:8 Aaron's rod buds)
Jeremiah was able to "see", which took him into God's realm of existence, of possibility, of faith. But He had to look to see.
Habakkuk was going to start looking for vision as he prayed. "I will keep watch to see," (Hab. 2:1-2) He was going to open the eyes of his heart and look into the spirit world to see what God wanted to show him.
As believers in Christ, we should expect visionary encounters with the Lord! The most obvious prerequisite to seeing is that we need to look.
There is an active spirit world functioning all around us. This world is full of angels, demons, the Holy Spirit, the omnipresent God, and His omnipresent Son, Jesus. There is no reason for you not to see it, other than your rational culture, which may tell you not to believe it is there.
I love the book of Daniel. It is full of examples of leaning into vision that God has given. Consider Daniel 7:2,9,13, Daniel was seeing a vision in his mind, and he said, "I was looking (or watching) …I kept looking… "Daniel positioned himself to see what God was revealing, and as God began to reveal vision he kept looking, or as I like to call it, leaning into the vision to see if there was more.
Further, understand that seeing is often perceiving … discerning what God may be revealing. Again, lean in by the Spirit!
Position yourself to see what God is revealing. As vision begins to unfold, press in for more revelation and clarity of what is being revealed.
As you pray, look for Jesus to be present with you, and watch Him as He speaks to you. Many Christians will find that if they only look, they will see. Remember, Jesus is Emmanuel, God with us (Matt. 1:23). It is that simple. What do you see?  What is the Father revealing? For your life, family, the Church?
The Bible doesn't say, "My people perish for a lack of miracles, or lack of money, or broken relationships, or anything else."
Hos. 4:6 says, "My people are destroyed for lack of knowledge." Sure, biblical understanding is implied here. But at a deeper level, it is revelation knowledge that is obtained by spending time with God and having two-way dialogue with Him.
Understanding what God is communicating anchors us during the storms of life and empowers us to move forward in our destiny. God wants to reveal strategies to you for your life, for your family, and for others. He wants to reveal investment and business ideas, and how to pray for your family and relationships. He desires to show us how to pray specifically for healing in many cases.
Prov. 29:18 says similarly, "Where there is no revelation, the people cast off restraint."  A better rendering: "Without a prophetic revelation, the people go unrestrained, walking in circles, having no certain destiny."
Revelation is essential in our lives; we perish without it. Unfolding prophetic revelation in our lives expands our capacity to see from God's perspective, where nothing is impossible!
Without seeing your present circumstances from God's perspective, you won't have the faith to pursue your dreams and His calling for your life!
As Jeremiah saw himself from God's perspective, he could embrace his purpose. When God calls us into our destiny, He doesn't remind us of our smallness; rather, He speaks to the treasure within us.
Gideon saw himself as small, but God called him a "Man of Valor."  After hearing a dream from the enemy, Gideon was able to take 300 men against an innumerable host because He knew God's voice and revelation! (Judges 7:9-15)
Paul forgot his past and looked forward to what was ahead in God (Phil. 3:13); he had a kingdom vision!
Revelation enables us to embrace what God is offering. What do you see? What is God revealing to you in this season?
I believe we are entering a season where supernatural revelation will be the norm for the body of Christ – if we dare to believe God still communicates to His people and position ourselves to wait on Him expectantly.
What do you see? Call out to the Lord, ask Him for revelation, and ask Him to reveal mysteries to you. The mysteries revealed are yours!
Next week will we get into more practical principles how to "watch to see!"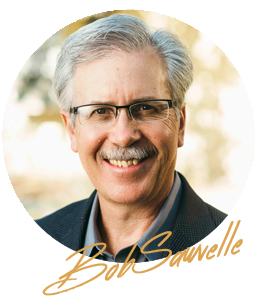 For a deeper look at this topic, watch the Passion Church message "Principles to Hear God's Voice, Part 6"

Copyright secured by Digiprove © 2022