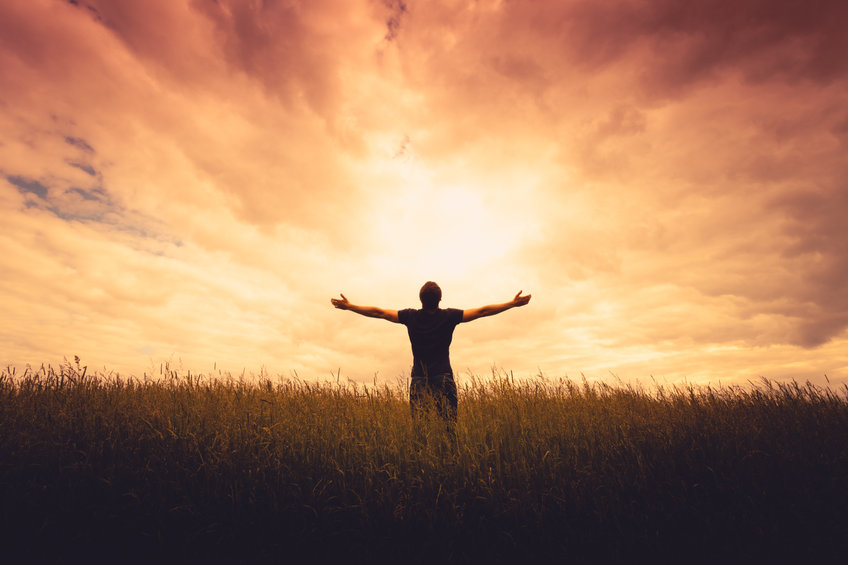 Restored by Love
John's gospel records a remarkable post-resurrection account of Jesus appearing to the disciples in John 21:1-19. Jesus appears to some of the disciples on the shore with breakfast ready for them! Then, Jesus restores Peter after his denial of Him before the crucifixion.
Peter was restored to his role in the Church as a leading apostle through God's love, forgiveness, and grace. Before I jump into Peter's restoration, let's talk about this post-resurrection encounter a moment.
The resurrection and reality of Jesus, alive in a glorified body, is the joy and hope of every Christian. Without the resurrection, Jesus is just another teacher!
But Jesus Himself declared in John 11:25 "I am the resurrection and the life. He who comes to Me, though he may die, he shall live." (NKJV)
Paul declares in 1 Cor. 15:49 NIV, "just as we have borne the image of the earthly man (Adam), so shall we bear the image of the heavenly man (Jesus)." He concludes the chapter by saying we shall all be changed, from our human perishable form to the heavenly imperishable form—just like Jesus' post-resurrection body.
As Christians, we should boldly declare, "He is Risen Indeed!" And as He is, so are we in this world! "But thanks be to God! He gives us the victory through our Lord Jesus Christ." 1 Cor. 15:57 NIV
In our account of breakfast by the sea, we observe Peter desperately trying to get to Jesus before the other disciples. Why?
Peter still carries the guilt of failure and needs to be forgiven and accepted by Jesus. Previously, just before Jesus was crucified, Peter denied knowing the Lord.
Have you ever failed God? Perhaps you've "repented" for a sin, only to discover you are not completely free. Maybe you have vowed to serve God faithfully, only to find failure repeating itself. It's happened to many in the body of Christ, including Peter.
Prior to Peter denying the Lord, Jesus predicted it would happen (more on this in a moment). But Peter, like most of us, confidently asserts he will never deny Jesus. As a result, he does and then lives under the guilt of his failure and self-condemnation. Imagine those days of regret, sadness, and self-hate Peter had?
Perhaps the greatest cause for spiritual defeat is a guilty conscience, which can create a nagging sense of spiritual failure.
Twentieth-century author and lay theologian C.S. Lewis wrote the book The Screwtape Letters, vividly describing Satan's strategy: he gets Christians to become preoccupied with their failures; from then on, the battle is won. Did you catch this? Preoccupied with our failures…
But, after denying Jesus, Peter is restored to his leadership role in the body of Christ – by God's grace and mercy. Peter was restored by God's love!
Peter was full of outward love and zeal for the Lord. Unfortunately, his zeal was tainted with pride and carnality. Peter, like most of us, failed repeatedly in his attempts to walk faithfully with Christ. But, like Peter, we're all chips off the same block!
Keep one important point in mind: as Christians, we cannot easily classify ourselves (or others) as either a success or failure. There is a mixture of both in all of us.
Often, the doorway to success is entered through a backdoor of failure. Our sins are a forcible reminder of our need for God's grace; our weaknesses make us appreciate God's strength. An understanding of our frailty is the basis for a dynamic relationship with God.
God's grace is greater than Satan's deceptions – eventually, Peter realized the depth of God's love and boldly proclaimed it to everyone. Through Peter, Jesus gives us hope and displays how powerful His grace is to restore and use us effectively.
On the day of Pentecost, when the Holy Spirit was poured out on all of humanity after Jesus' resurrection, it was Peter that stood and preached that day—3,000 souls were added to the Church!
Peter's Denial
Ultimately, Peter's denial and failure were a result of living from his soulish realm.
For example, in Matthew 16, when the disciples were asked who Jesus was, Peter exclaims, "You are the Christ, the Son of the living God!" But next, as Jesus talked about the resurrection, Peter exclaims, "No Lord, this won't happen to you." Jesus then turns to Peter and says, "Get away from me, Satan! You are a dangerous trap to me. You are seeing things merely from a human point of view, not from God's." Mt 16:23 (NLT) Peter in one moment was led by the Spirit, only to fall into being led by his soul which was influenced by Satan!
Another time, John 13:8-9 (NLT) "No," Peter protested, "you will never ever wash my feet!" Jesus replied, "Unless I wash you, you won't belong to me." Simon Peter exclaimed, "Then wash my hands and head as well, Lord, not just my feet!" His humility has a hint of pride, his devotion to Christ exceeds theirs.
In Luke's account, Jesus predicts Satan will test Peter
Simon, Simon, Satan has asked to sift each of you like wheat. But I have pleaded in prayer for you, Simon, that your faith should not fail. So when you have repented and turned to me again, strengthen your brothers." Peter said, "Lord, I am ready to go to prison with you, and even to die with you." But Jesus said, "Peter, let me tell you something. Before the rooster crows tomorrow morning, you will deny three times that you even know me." Luke 22:31-34 (NLT) 
Here, Jesus is predicting Satan will test Peter, yet because of His prayer, Peter's faith will stay intact. Note that Peter's denials are pictured here as lapses, not as a total absence of faith. Also, Jesus quite graciously restores Peter "in advance," even with the knowledge of his approaching denials.[1]
It's important to recognize our faith is often tested, lapses occur, but it doesn't mean you have no faith in God or that God has forsaken you.
Prov. 24:16 states "a righteous man may fall seven times and rise again…" Most of us will stumble at some point with our walk with Jesus, trust God to help you up again!
Peter had boasted "Lord, I am ready to go to prison with you, and even to die with you." And prior to denying Jesus, "Even if they all fall away, I will not," (Matt 26:33; Mark 14:29). BUT, Jesus knew what would happen.
Jesus didn't pray for Peter to be kept from Satan's sifting, but that through the trial his faith would be strengthened. Through his suffering, Peter's self-confidence would be stripped away, and he would learn to depend upon God and God alone.
In Satan's mind, he would be rendering Peter useless for the Kingdom of God, but in the omniscient mind of Christ, Satan would be used as a tool to make Peter into a mature disciple and leading apostle in the Church.
This is a valuable lesson for us. God will use every situation, even temptation by the enemy, for His glory and for our good (Rom. 8:28).
Peter's third denial,
But Peter said, "Man, I don't know what you are talking about." And immediately, while he was still speaking, the rooster crowed. At that moment the Lord turned and looked at Peter. Suddenly, the Lord's words flashed through Peter's mind: "Before the rooster crows tomorrow morning, you will deny three times that you even know me."  And Peter left the courtyard, weeping bitterly." Luke 22:60-62 (NLT) 
Can you imagine the sorrow Peter felt, the sense of failure he endured at this moment? Perhaps you can relate with your own mistakes; I know that I can.
Peter's pride was crushed. His self-reliance was torn away. He was only left with the memory of his failed boasts. Sometimes in our efforts to serve the Lord, we become confident in our service and efforts – perhaps even self-righteous.
Paul reminds us, "…let him who thinks he stands take heed lest he fall." (1 Cor. 10:12 NKJV)
Peter had stumbled before and now he denied Jesus three times. But with Jesus, it's not "three strikes and you're out!"
Peter's true faith and perseverance would be revealed in his repentance, not in his sinlessness.[2] Your faith isn't measured in your sinlessness, but your reliance upon Jesus' sacrifice and grace!
You see, people are often over-confident about themselves – perhaps above failure or even sin. We've all fallen short of God's glory and perfection. When we strive for perfection, we are certain to fall short. When we enter the rest of Christ through faith, we receive His empowering grace. Like the old bumper sticker says, "Christians aren't perfect, just forgiven!"
Three times Jesus asked Simon (Peter), "Do you love me?"
It's almost as if Jesus was saying, "Now, after you have denied me three times as I said you would, can you still affirm that you love me more than these other disciples do?" [3] Peter denied Jesus in public, now Jesus restores him in public.
In dealing with Peter in this section, Jesus reverted to his original name 'Simon' (which means 'the waverer') instead of the name Jesus had given him, 'Peter' (which means 'the steadfast rock'). Peter was gently reminded of his inconsistent nature.
While God does at times remind us of our inconsistent nature, He ultimately wants to transform our minds to see ourselves in Christ, forgiven, made new, and with a new identity and nature—His!
First Question – John 21:15 Jesus gently asks Peter, "do you love me more than these?" My paraphrase, "Peter, do you love Me more than these other disciples love Me?"
This was the essence of Peter's sin of pride. Previously Peter was convinced that his love for Christ exceeded anyone else's. "Lord, I am ready to go with you both to prison and to death." 
Peter's response, "Yes, Lord; you know that I love you." Jesus then commissions him, a fulfillment of what He prophesied to him, "Feed my lambs."
In English, the word "love" can be applied to various situations. The word "love" can be applied to your feelings toward your spouse, your parents, siblings, strangers, or even a cup of coffee. Koine (common) Greek, however, designates a specific word for each version of love that we feel in different situations. Here are the Greek words that were used during Christ's time to convey the meaning of the word "Love."
Eros (ἔρως):  Refers to romantic love felt towards one's spouse. The English word "erotic" is derived from this Greek word. The word "Eros" is not actually used in either the Old or New Testaments.
Storge (στοργ): This Greek word refers to love we have for our parents, siblings, our children and other members of our family. Paul used this word in the negative in Romans 1:31 when he described the pagans that he was in contact with being without "natural affection."
Phileo (φιλία): Refers to feelings one has towards close friends "brotherly love." This word was used in the New Testament to describe Jesus' love for his disciples (John 20:2) and for Lazarus (John 11:3).
Agape (ἀγάπη): This is the kind of love that we should have for all men, and for our enemies. It is a selfless kind of love that God has for us, and we should have for others. "But I say unto you, Love your enemies, bless them that curse you, do good to them that hate you, and pray for them which despitefully use you, and persecute you;" (Matthew 5:44). [4]
We should note the difference in the two words used in John 21:15-19 for love. Jesus said, "do you love me with a supreme commitment (Agape)?" "Yes, Lord; you know that I love (Phileo) you." 
Peter's reply shows his humility. He knew that his self-reliance is prone to fail.  He also knows that his boasting of his love for Christ was what led to his fall.  He answers, "Lord You know that I love you affectionately. I'm not capable Lord on my accord to love you with Agape love. And neither are we capable of this type of love apart from God's grace in our hearts toward Him and toward others.
Second Question – John 21:16 He said to him a second time, "Simon, son of John, do you love (agape) me?" Peter responds, "Yes, Lord; you know that I love (phileo) you." Again, Jesus reaffirms His fallen apostle, "Tend My sheep."
Third Question – John 21:17 He said to him the third time, "Simon, son of John, do you love (phileo) me?"
Jesus now changes His question to use the same word Peter was using – Phileo.  Peter was grieved because he said to him the third time, "Do you love me?" and he said to him, "Lord, you know everything; you know that I love you."
He asks, do you have any affection (Phileo) for Me? Jesus with the last question is simply saying, "Do YOU love Me?" Not "more than these" but simply do YOU love Me.
Isn't the grace of Jesus amazing?
Peter had been brought to the place where he didn't trust his own heart but relied on Jesus' omniscience. Lord, you know everything.
The essence of our successful walk with God is simple love for Jesus – for Him alone – it flows from His Spirit in our hearts by His grace.
Lord even though I failed You when You needed me most, even though I denied that I even knew who You were, Lord even though when someone watched they could see no love in my heart when I denied You, You know what is in my heart.
In mercy, Christ blots out Peter's sin and restores him to a more effective apostle than ever before. Paul states of the power of God's grace:
But he said to me, "My grace is sufficient for you, for my power is made perfect in weakness." Therefore I will boast all the more gladly of my weaknesses, so that the power of Christ may rest upon me.  2 Cor. 12:9 (ESV) 
Remember, we all fail at times, but…
The bigger mistake most Christians make is not understanding God's provision for sin, defeat, and guilt. The remedy is the cross of Christ, the resurrection reality of our savior. We are to receive His gift of grace and mercy "while we were yet sinners, Christ died for us." (Rom. 5:8)
First, Jesus' death on the cross included a sacrifice for all our sins – past, present, and future. Every sin that you will ever commit has already been paid for. All our sins were already future and included when Christ died 2000 years ago (Col. 2:13).
God does not find it difficult to forgive us. It's not as though He must regretfully give us a second chance. The price of forgiveness has already been paid, and God wants us to accept it freely.
When Jesus cried, "It is finished," the expression is but one word in Greek, teleō, a word meaning to complete and finish, but also used for business transactions. When this word was written across a bill, it meant "paid in full." You need never try to "make up" for your sins – Jesus' death paid for our sins in full.
Second, God cannot punish us for our sins. All the punishment for sin has already been given to Christ while on the cross (Isa. 53:10). God bruised Christ; Christ received God's anger for sin. God disciplines us, but He does not punish us.
Third, although we may become weary of confessing the same sins, God does not become weary of hearing our confession (see 1 John 1:9).
If we say to God, "I am coming to confess the same sin," God's reply is, "What sin?" Any previous sins that have been confessed have already been blotted out forever! "As far as the east is from the west, so far has He removed our transgressions from us." (Psalm 103:12)
Satan will often make us believe we shouldn't confess our sins until some future time when we are living more victoriously. He deceives us by using our emotions as well as by words, and he gets us to "feel" we are unforgiven; he makes us believe that God is not pleased with our performance, and therefore, we should stop bothering him about forgiveness.
Many Christians then fall into religious activity, trying to "perform" to please God and ease their conscious. The result – more failure and despair.
Solution – simply come to Christ, ask forgiveness again, ask for His empowering grace to free you, and choose to yield to Him daily.
Always remember, God's love and grace is unfailing toward us. "The faithful love of the Lord never ends! His mercies never cease." Lam. 3:22 (NLT)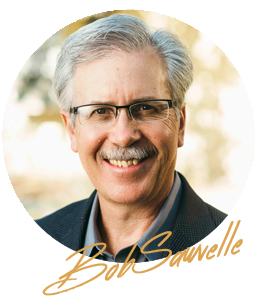 For a deeper look at this topic, watch the Passion Church message "Restored by Love"
[1] Biblical Studies Press, The NET Bible First Edition Notes, Lk 22:32 (Biblical Studies Press, 2006).
[2] Robert H. Stein, vol. 24, Luke, The New American Commentary, 553 (Nashville: Broadman & Holman Publishers, 1992).
[3] Biblical Studies Press, The NET Bible First Edition Notes, Jn 21:15 (Biblical Studies Press, 2006).
[4] The 4 Greek Words for "Love' Used In The New Testament – Blessing of Heaven

Copyright secured by Digiprove © 2022