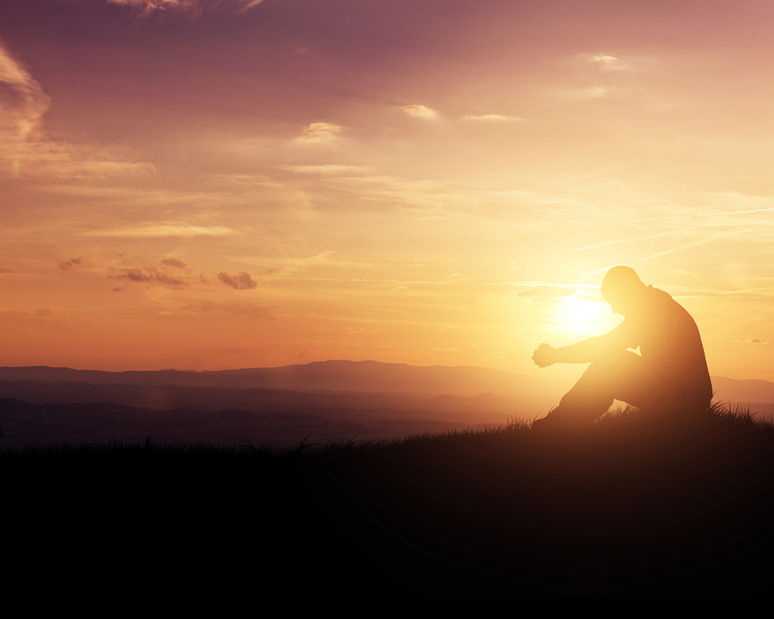 Strengthen Yourself in the Lord, Part 3
Are you a patient person? Don't be in a hurry to answer! I've discovered most of us develop patience over time. Even as we grow in Godly patience, many of us prefer short methods and quick answers in life—even with God.
Have you considered that your strength in the Lord is affected by your patience and ability to wait confidently upon Him? I want to examine this in more detail today in part 3 of Strengthen Yourself in the Lord.
In the last two weeks, I've mentioned David and his trying experience at Ziklag. David is about to be promoted by the Lord, but he doesn't know it yet—nor his men. After returning home to Ziklag, David and his 600 men discover that the Amalekites have ransacked the town, taken their wives, children, and property. Look what happens next:
Now David was greatly distressed, for the people spoke of stoning him, because the soul of all the people was grieved, every man for his sons and his daughters. But David strengthened himself in the Lord his God." 1 Sam. 30:6 NKJV
Amid the pain and anguish, David strengthened himself, or literally "made himself strong" in God. He knew that to overcome obstacles he had to strengthen himself in the Lord. David drew upon God's empowering grace through prayer, worship, God's presence, and God's Word to be strong in the Lord. So what did David do?
David inquired and waited upon the Lord,
So David inquired of the Lord, saying, "Shall I pursue this troop? Shall I overtake them?" And He answered him, "Pursue, for you shall surely overtake them and without fail recover all." 1 Sam. 30:8 NKJV
In times of crisis, it is critical to hear God's word and direction. His perspective changes our thinking, our attitude, and strengthens us.
For some of you reading this, you might be wondering, but how do I hear a fresh word from God and strengthen myself in Him? Let's look at the principles of presence, praise, and prayer.
Presence
Above everything else, David desired to be in God's presence. David declared:
The one thing I ask of the Lord—  the thing I seek most—is to live in the house of the Lord all the days of my life, delighting in the Lord's perfections and meditating in his Temple. For he will conceal me there when troubles come; he will hide me in his sanctuary. He will place me out of reach on a high rock." Psalm 27:4-5 NLT
David knew that God was his hope, his protection, and strength. But more than just receiving the benefits of a relationship with the Lord, David delighted in the Lord's presence.
I've discovered as I value the Lord's presence and live from my relationship with Him 24/7, I'm at peace, confident, filled with faith, and hopeful for the future. Spending time with God every day, especially in the mornings as I start my day, prepares me to encounter the Lord throughout my day.
David also knew that in God's presence was "fullness of joy,"
…In Your presence is fullness of joy; At Your right hand are pleasures forevermore." Psalm 16:11 NKJV
David knew that joy was a by-product of spending time in God's presence. Joy should be an intrinsic characteristic of the follower of Christ who loves the Lord. Joy strengthens and sustains us during the trials and difficulties of life. Nehemiah said of joy, "…the joy of the Lord is your strength." (Neh. 8:10 NKJV)
Do you want more joy in your life? Spend more time in God's presence! You will be strengthened from within by the Holy Spirit. Choose to spend quality time with God each day, just waiting in the Lord's presence, telling Him how much you love and adore Him. Let Him know you are open to hear what He wants to reveal to you—then linger in His presence!
Praise
David knew praise is an entrance into God's presence and an important principle to be strengthened in the Lord.
Your praise changes your attitude and the atmosphere around you. Praise stirs your faith in the Lord and releases His power. David knew as truth, "Enter into His gates with thanksgiving, And into His courts with praise. Be thankful to Him, and bless His name." (Psalm 100:4 NKJV)
Something happens in our inner person as we remain thankful and full of praise to God. Praise replaces negative thoughts and emotions and re-directs our focus to the Lord, the source of our peace and joy. Paul also understood this truth, he reminded the Ephesians to "speak to one another in psalms and hymns and spiritual songs, singing and making melody in your heart to the Lord." (Eph. 5:19 NKJV)
One of the things I do with the Lord each morning is to start my time with Him in thanksgiving and praise. I may even worship to a song or two to redirect my thinking and focus upon the Lord. This is more important than just reading a couple of chapters of the Bible. I value God's Word, and we need to read and study it consistently. But I first focus on the Lord and His presence before just "doing" something to learn more about Him. I want to encounter Him relationally first! As I do this, the Holy Spirit begins to stir within, and I now become more aware of God's presence as I wait upon Him.
Prayer
(I've adapted this section from my book Fulfill Your Dreams which can be found on Amazon)
David knew the importance of waiting upon the Lord in prayer. Look at his bold declaration in Psalm 27,
Wait on the Lord; Be of good courage, And He shall strengthen your heart; Wait, I say, on the Lord!" Psalm 27:14 NKJV
David wrote Psalm 27 when being pursued by enemies, perhaps Saul. This is an exuberant song of faith filled with hope! David, from his revelation of God's goodness, knew despite seemingly hopeless situations, he could wait confidently on the Lord.
David reaffirms his calm resolve to trust God patiently in Psalm 62:5-7:
My soul, wait silently for God alone, For my expectation is from Him. He only is my rock and my salvation; He is my defense; I shall not be moved. In God is my salvation and my glory; The rock of my strength, And my refuge, is in God. NKJV
Psalm 27:14 and 62:5 both describe waiting. The English word "wait" is translated from the Hebrew word qâvâh. It means to wait, to look patiently for, and to bind together by twisting.[1]
Let us first look at the aspect of patience with qâvâh, and then we will examine what it means to "bind or twist together."
Like David, we must draw near to the Lord. James 4:8 says, "draw near to God and He will draw near to you…" (NKJV) What a wonderful promise! As we choose to value getting close to God, He will draw close to us.
Jesus, our compassionate high priest, knows what it's like to be tempted and tested. The writer of Hebrews exhorts us to, "Let us therefore come boldly to the throne of grace, that we may obtain mercy and find grace to help in our time of need." (Heb. 4:16 NKJV) Draw near to the Lord not just to ask petitions but be expectant to hear from Him.
Just as David learned, the writer of Hebrews explained that as we develop the practice of waiting upon God through patient endurance, we receive His promises:
Hebrews 6:12 "do not become sluggish, but imitate those who through faith and patience inherit the promises."(NKJV) The Amplified Version of this verse reads, "…and by practice of patient endurance and waiting are [now] inheriting the promises." (AMPCE)
The practice of patient endurance is a skill that is developed through a daily and consistent walk with God.
Patience undergirds our faith; it is an essential quality of the Spirit needed to maintain our poise through the trials of life and as we wait for the manifestation of the promises of God in the natural realm. Faith is substance—it is evidence of that which is to come. Patience sustains us while we wait confidently for the manifestation of our faith.
Perhaps the most interesting interpretation of this word qâvâh is that of "binding together by twisting."
This aspect of the word qâvâh can be illustrated by trees whose trunks grow up from the same roots, but they are twisted together or intertwined (a good example of this is a rubber tree). When we wait upon the Lord, we are binding ourselves to Him. We are twisting ourselves around His character, nature, and promises—much like the tree whose trunks are twisted and bound together in an inseparable fashion.
In Isaiah 40:31 we see qâvâh used once again. The Amplified Bible Classic reads:
He gives power (kōaḥ) to the faint and weary and to him who has no might He increases strength [causing it to multiply and making it to abound].  Even youths shall faint and be weary, and [selected] young men shall feebly stumble and fall exhausted; But those who wait (qâvâh) for the Lord [who expect, look for, and hope in Him] shall change and renew their strength and power; they shall lift their wings and mount up [close to God] as eagles [mount up to the sun]; they shall run and not be weary, they shall walk and not faint or become tired." Isa. 40:29-31 AMPCE
The word "power" in Isaiah 40:29 comes from the Hebrew word kōaḥ, which means "divine power, ability, substance, wealth, or divine strength to lay hold of something that is beyond our strength to lay hold of." [2]
We could read verse 29 this way:
"He gives power (kōaḥ), divine ability, substance, wealth or strength for those who are weak, exhausted, weary or even infirmed, which is the inability to produce results."
Think about how strong young people are—young bodies and muscles! Isaiah uses the natural strength of youths to describe how even they become tired and weak at times too. The same occurs for us in our spirits.
Even spiritual giants can become tired and weary after fighting the good fight of faith; but those who wait upon the Lord, something supernatural happens within them!
In Deuteronomy 8:18, Moses states, "for it is He who gives you power (kōaḥ) to get wealth… that He may establish (confirm) His covenant with you." (NKJV) God gives kōaḥ to get wealth for those who wait upon Him. However, it is much more than wealth. God gives kōaḥ, or divine ability, to receive healing, deliverance, and restoration.
Something happens in our inner person when we bind ourselves to the Lord through the process of waiting upon Him. There is a renewing and strengthening taking place. We become more like Jesus by the power of the Holy Spirit. We begin to function out of His nature, out of His power, and out of His faith. There is a divine exchange that takes place, which causes us to break forth into the power of heaven, far beyond earthly limitations.
Often, some of our most intuitive and creative moments come by the Holy Spirit as we qâvâh, bind ourselves to the Lord and wait patiently upon Him.
As we qâvâh (bind or twist) to the Lord, then His kōaḥ (divine power) becomes active and changes us because God's Spirit is in us. Our inner world transforms, and suddenly, "you shall renew your strength."
Your abilities, your strength, your substance, your wealth—all shift under the influence of heaven. When you remain in God, patiently waiting upon Him, divine encounters happen, the kōaḥ of God comes and there is a transformation in your life. This is how God can take ordinary people and suddenly give them the capacity to do "exploits in his name."
As you wait upon God, His divine power is at work to change impossible situations and bring heaven's reality to earth.
"Wait on the Lord; be of good courage, and He shall strengthen your heart; Wait, I say, on the Lord!" (Psalm 27:14)—for He is good!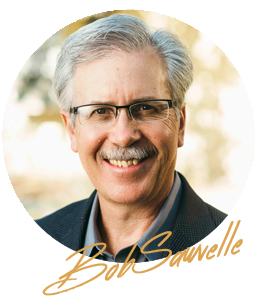 For a deeper look at this topic, watch the Passion Church message, "Strengthen Yourself in the Lord, Part 3"
[1] James Strong, A Concise Dictionary of the Words in the Greek Testament and The Hebrew Bible (Bellingham, WA: Logos Bible Software, 2009), 102.
[2] Ernst Jenni and Claus Westermann, Theological Lexicon of the Old Testament (Peabody, MA: Hendrickson Publishers, 1997), 610.

Copyright secured by Digiprove © 2020