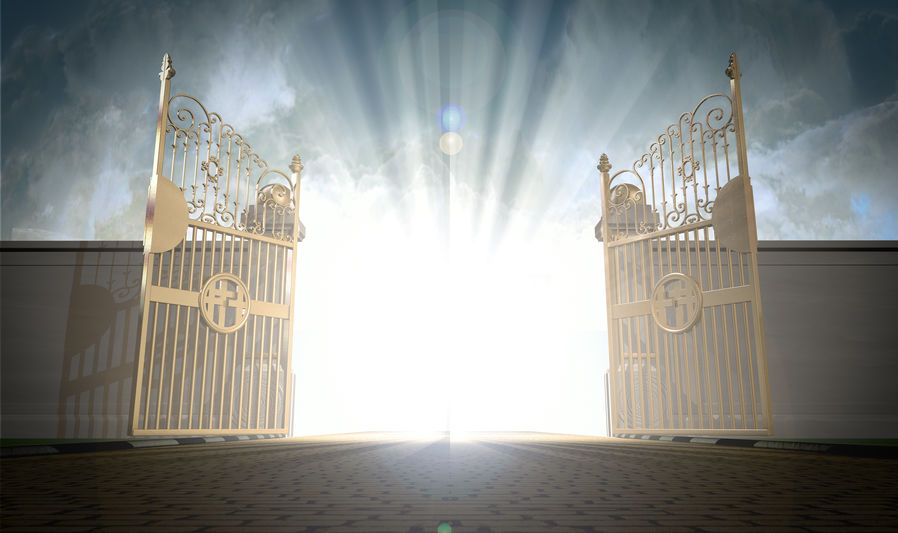 When you need more faith, you must look to Jesus. The writer of Hebrews states,
Looking unto Jesus the author and finisher of our faith." Heb. 12:2 NKJV
Real faith is faith that comes from Christ, imparted to us by grace. Sometimes faith is weak, but even weak faith is not to be criticized. Sometimes, all the faith you have is enough to "cling" to Jesus.
Nineteenth-century pastor Charles Spurgeon said, "Sometimes faith is little more than a simple clinging to Christ in a sense of utter dependence…always cling to what you know…cling to Jesus, for that is faith." [1]
While we want to grow in faith and have the faith of God to move mountains, we also need to be cautious not to condemn ourselves or be critical of others due to weak or immature faith.
That said, Jesus invites us to live from his faith—the faith of God. Belief is an assurance of the mind. Faith is an assurance of the heart. Only God can give us faith that is confident amid contradiction.
When we have God's faith, we can push aside doubts and fears, and trust him.
Last week, I started a two-part series, called "The Faith of God." Let's continue with part two this week. As I shared last week, faith is the connector to God's Kingdom, it unites us to God and unlocks heavens resources. To have God's faith is the essence of real faith.
Faith at its base level is simply trusting God—he honors faith and it pleases him.
God offers many promises throughout the Bible, such as his protection, healing, and provision (to name a few). But one's ability to appropriate the benefits of his promises are tied to one's ability to believe and act in faith upon those promises.
Hebrews says,
Now faith is the assurance [title deed, confirmation] of things hoped for [divinely guaranteed], and the evidence of things not seen [the conviction of their reality—faith comprehends as fact what cannot be experienced by the physical senses]" Heb. 11:1 AMPCE
Faith "holds" in hope the promise like holding a title deed—such as a car or house title. When you have the deed to a car or house, it's yours. Faith is like a title deed, it is your confirmation that the promise is yours before the full natural manifestation.
Another example of faith and this aspect of "title deed," might be paying in advance for a pizza. You order it and then wait for it while it to be made. You have the receipt, the pizza is yours when ready, but you must wait in expectant hope to see the manifestation of your faith!
Real faith is not intellectual, but spiritual. It is primarily in the heart, not in the mind that faith flourishes. The real faith of God is free from influence from "sense knowledge." Faith perceives as fact what is not revealed to the natural senses.
Faith believes God's promises to make unseen realities available on earth. Faith is forward leaning, it hears, sees, speaks, endures and receives what is promised before the manifestation.
Your answers are connected to God through his promises in another realm—a heavenly kingdom—where you are seated with Christ. To attempt to have prayer answered or promises granted apart from Jesus is impossible—he is the originator of your faith. To receive anything in this earthly realm, one must live from a union with Christ and the heavenly realm—you need God's imparted faith.
Mountain-Moving Faith and the Faith of God
As I shared last week, faith to move mountains begins with believing that God hears your prayers. Let's recap what Jesus said about faith that could move mountains.
In Mark 11, Jesus entered Jerusalem the week before his crucifixion, and described to his disciples an important principle about believing prayer and overcoming faith. The day following his triumphal entry into Jerusalem, Jesus saw a fig tree in the distance and walked toward it. As he got close, he saw leaves on it, but no figs. (Chapter 8 of my book Fulfill Your Dreams discusses faith in greater detail).
In response to the fruitlessness of this fig tree, Jesus cursed it, saying, "Let no one eat fruit from you ever again" (Mark 11:14 CEB). The next day, he and the disciples passed by the fig tree again only to find that it had withered and dried up. Peter remembered the prayer and said to Jesus, "Rabbi, look how the fig tree you cursed has dried up"(Mark 11:21 CEB).
Mark 11:22-23 CEB: "Jesus responded to them, "Have faith in God! I assure you that whoever says to this mountain, 'Be lifted up and thrown into the sea'—and doesn't waver but believes that what is said will really happen—it will happen."
Notice the phrase, "have faith in God…"
The implication is that with faith, mountains, or impossible situations will be removed or changed. But where does this faith originate? Is it our faith, faith in God's word, or is faith given by God?
To answer these questions first consider that the phrase "have faith in God" is from the Greek, pistis Theos or "Faith God." Secondly, let's examine what some others have said regarding this passage.
According to Dr. Charles S. Price, twentieth-century healing evangelist and author of The Real Faith for Healing, Mark 11:22 can be translated "have faith of God." Dr. Price was known for great faith, but he was also known to discourage faith that was of human effort or desire. He strongly believed that one must have an assurance of faith, and that faith could only come from God.
Nineteenth-Century scholar Robert Young, translated the Mark 11:22 passage in his Young's Literal Translation (YLT), "And Jesus answering saith to them, `Have faith of God;"
Dr. Brian Simmons has recently translated Mark 11:22 in The Passion Translation (TPT) as, "Jesus replied, "Let the faith of God be in you!"
Additionally, Dr. Randy Clark of Global Awakening believes Mark 11:22 would be better translated 'faith of God,' along with Gal. 2:16, 20—the 'faith of God' or 'faith of Christ.' Dr. Craig Keener, professor of Biblical Studies at Asbury Theological Seminary also agrees that these passages could read 'faith of God,' or 'faith of Christ.'
Most believe God is all-powerful and able to do anything, they have "faith in God." But to have the "faith of God," is to have the essence of mountain moving faith.
You see, faith isn't something we work up, it is a gift from God, imparted by the Spirit. In fact, each of us has received a portion of God's faith to us (see Rom 12:3). We need to walk in and use the measure of faith that God has given us, without becoming presumptuous in our understanding or even our prayers.
In other words, we may not see answers to prayer (one of many reasons), because our prayers are outside of the will or sovereignty of God. It is important to have God's perspective and God's faith when believing for mountains to be moved.
That said, when we genuinely have God's faith, just a tiny mustard seed of it in our hearts, mountains are removed! The principle is to look to Jesus and wait on God for the gift of faith for your situation.
Dr. Price said, "You can believe a promise, but at the same time not have the faith to appropriate it." [2]Just reciting or claiming a verse isn't faith—it is belief. When genuine faith is at work in your heart, you have a knowing, a conviction, it is done.
Therefore, understand that faith is an imparted grace from Christ to our hearts. It's not an intellectual understanding, but a revelation to the heart by the grace of God.
Paul's Perspective of the Faith of God
In Gal. 2:16, 20 a more accurate translation would be the 'faith of Christ,' or 'faith of God.' Young's Literal Translation catches this English nuance of the Greek.
NKJV "Knowing that a man is not justified by the works of the law but by faith in Jesus Christ,…" YLT "… faith of Jesus Christ" Gal. 2:16
Like Mark 11:22, "faith in Jesus Christ" in the Greek isπίστις (pistis) Ἰησοῦς (Iēsous) or "faith Jesus." The "in" is added by translators. Gal. 2:20 reads,
I have been crucified with Christ; it is no longer I who live, but Christ lives in me; and the life which I now live in the flesh I live by faith in the Son of God, who loved me and gave Himself for me." YLT "… in the faith I live of the Son of God…" 
The Greek reads, πίστις (pistis) υἱός (Huios) or "faith Son."
In the NT, only one other place talks about mountain-moving faith, which Paul mentions,
And though I have the gift of prophecy, and understand all mysteries and all knowledge, and though I have all faith, so that I could remove mountains, but have not love, I am nothing." 1 Cor. 13:2 NKJV
Therefore, it could be argued that if you exercise the gifts of the Spirit (see 1 Cor 12) through the motivation of love, it relates back to the gift of faith, one of the 9 gifts mentioned in the 1 Cor. 12 passage.
The same Spirit gives great faith to another, and to someone else the one Spirit gives the gift of healing." 1 Cor. 12:9 NLT 
Do you see the similarity to Mark 11:22, "faith of God?" The Spirit gives great faith, or gift of faith, which is the faith of God. To see impossible situations change, we need to ask God for great faith!
The gift of faith is really an impartation of the faith of God, it is mountain moving faith—it comes from God. God is the source of mountain moving faith!
Dr. Price balanced this truth, "All things are possible to them that believe. But it is important what you believe. To believe that you, apart from grace and divine imparting, are the possessor of a power that can remove mountains is dangerous indeed. I know many who have believed that way and tried to exercise such power, but sorrow was their lot instead of joy." [3]
What did he mean by "sorrow was their lot instead of joy?" He is referring to sincere people, who were trying to believe, trying to move mountains in their lives or for others, but they did not possess the gift of faith or the faith of God in that moment for that situation. In their sincere effort to realize a miracle, for themselves or others, they were disappointed with unanswered prayer.
Dr. Paul King, professor and author states concerning failures and limitations of faith, "Faith has not been imparted by God. Trusting in one's own faith or another's faith or word, rather than receiving assurance or a touch from God, can also be a reason for unanswered prayer." [4]He further adds that classic faith teachers cautioned against acting on others' faith or word or trying to prove faith.
Faith can be received only as it is imparted to the heart, by God himself. Either you have faith, or you do not. Yes, you can partner with Holy Spirit to grow your faith, but genuine mountain-moving faith comes from God as a gift. Be careful of presumption or simply declaring a scripture apart from an assurance by the Spirit that the answer is yours—real faith is rooted in the faith of God!
If you lack faith, or are believing for a miracle, ask God for faith without doubt. Wait upon him and get his assurance and perspective, your faith will soar, and you will remain confident in him.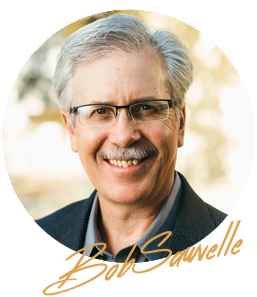 [1]Charles Spurgeon, Morning by Morning, (Old Tappan, NJ: Fleming H. Revell, 1984), 80, 295.
[2]Charles S. Price, The Real Faith for Healing(Gainesville, FL: Bridge-Logos Publishers, 1997), 9.
[3]Price, The Real Faith for Healing, pg. 76
[4]Paul L. King, Only Believe, (Tulsa, OK: Word & Spirit Press, 2008), 347.
For a more in-depth look at this topic, watch the Passion Church message, "The Faith of God, Part 2:"