Merry Christmas!
What a joyous week as we celebrate the birth of Jesus Christ, our Lord and Savior! I pray God's peace, joy, and abundance for you and your family as you celebrate this Christmas holiday.
Jesus is God's greatest gift to humanity, "for God so loved the world that He gave His Son…" (John 3:16). For those who walk with Jesus, we were also given the gift of the precious Holy Spirit on Pentecost! Jesus is the pearl of great price; treasure Him this week and always in your heart!
Today, I want to discuss what it means to be an empowered disciple of Christ. I'll be sharing from Ephesians 3:1-13.
Paul Transitions from the "Dwelling of God," to "For This Reason" (Eph. 3:1-7)
What reason? Paul, in chapter two, explained how, through the blood of Christ, God brought both Jews & Gentiles together as one new humanity—in a new covenant—to be fellow citizens and members of God's family, to be His dwelling in Spirit!
For this reason, I'm in prison for you Gentiles…in order for God to build His Church, comprised of all people, who are becoming "the dwelling place of God in the Spirit."
Individually, our lives are the temple of God (1 Cor. 3:16, 6:19). Corporately, we are living stones being built into God's spiritual house (1 Pet. 2:5) The Holy Spirit lives in and with us, to work God's purposes!
We have the privilege of hosting the presence of God—how valuable is that to you? To us? It's not something to be taken for granted; we must steward!
A sign of our progress spiritually is our realization that we are the very temple of God, and we are living from our new life in Christ and His victory.
Sadu Sundar Singh, a 20th-century Sikh Hindu (believe in one God, reject caste system and idol worship) had a glorious salvation experience, and then he was used mightily by the Lord in India as an evangelist.
He wrote a book titled, At the Master's Feet, and made this profound statement, "Then did I know that man's heart is the very throne and citadel of God, and that when He (Christ) enters there to abide, heaven begins."Heaven on earth begins when we recognize and embrace this truth!
Stewardship
Paul continues in Eph. 3:2 by stating "if you have heard of the stewardship of the grace of God given to me for you." Stewardship implies being entrusted with something of value, something that we watch over, care for, and value. This concept of stewarding the grace and presence of God is vital to Paul and should be for us, as well.
Paul feels so strongly about his responsibility to steward the grace given to him that he sees his imprisonment and sufferings (vs. 13) as an aspect of the cost of stewarding the grace and presence of God for them.
God's grace came to Paul as 1.) a gift (Eph. 3:7–8) and 2.) a stewardship (Eph. 3:2). This is the twin aspect of God's covenant. As a matter of fact, all believers have been gifted by the Spirit (1 Cor. 12:7, 11) and declared stewards of the Great Commission (Matt. 28:19–20). It is not the Great Option! It involves both intentional evangelism and Christlike maturity. It is impossible to be a good and faithful steward and not comprehend the assignment![1]
Do Not Lose Heart!
Paul describes to the Corinthians in 2 Cor. 4:7-18 NIV that God's Spirit within us is treasure, it's of utmost value, and our body housing our eternal being is as an earthen vessel. This vessel gets weak, but by God's Spirit we are being empowered daily:
"But we have this treasure in jars of clay to show that this all-surpassing power is from God and not from us. We are hard pressed on every side, but not crushed; perplexed, but not in despair; persecuted, but not abandoned; struck down, but not destroyed. We always carry around in our body the death of Jesus, so that the life of Jesus may also be revealed in our body…

because we know that the one who raised the Lord Jesus from the dead will also raise us with Jesus and present us with you to himself. All this is for your benefit, so that the grace that is reaching more and more people may cause thanksgiving to overflow to the glory of God.

Therefore, we do not lose heart. Though outwardly we are wasting away, yet inwardly we are being renewed day by day. For our light and momentary troubles are achieving for us an eternal glory that far outweighs them all. So, we fix our eyes not on what is seen, but on what is unseen, since what is seen is temporary, but what is unseen is eternal."
Paul says "all things are for your sakes…" Again, he sees his sufferings as part of faithful stewardship of God's grace and presence. Paul says our light and momentary troubles are for a moment, achieving for us an eternal glory that far outweighs them all.
We are laboring with Jesus to reach others with the gospel and help them find freedom in Christ. The enemy resists and tries to stop the Church from advancing… but God, everyone! He is greater! Your struggles and trials are momentary considering eternity.
God is working through you as you labor with Him to impact others with His love and power for His glory—do not lose heart! Fix your eyes on Jesus, the author and finisher of our faith, and keep an eternal perspective!
I once heard Bishop Joseph Garlington say, "We are not human beings having a temporary spiritual experience, but we are spiritual beings having a temporary human experience." You and I are eternal, spiritual beings who are living temporarily on earth! We are just passing through; live your life for the Father's purposes and glory!
Years ago, at the Lord's leading, I went on a 30-day Daniel fast. During that time, there were some "light and momentary struggles"! I pressed on and pressed into Jesus. At the end of the fast, I ministered in a church as a guest minister. My family and I then went to a park after the meeting to relax.
While we were there, the Lord put on my heart to share the gospel with a large group of teenagers who were sitting in a circle. There were about 12 or 13 of them and, after resisting the Lord three times to go and share with them, I finally did. I simply told them I was a Christian and asked them if they would they like to hear the good news about Jesus Christ. The majority of them said yes, so I began to share and they listened intently. I then invited those who wanted to give their lives to Christ to pray with me. All but one of them said yes! My momentary struggles paled in comparison to the glory of Jesus on their faces!
Grace and Power
Paul's understanding of how he came into ministry was by God's grace and power. Saved, then empowered by His gift of grace. In Ephesians 3:7, he declares "I became a minister according to the gift of grace… given to me… by the effective working of His power."
Paul wrote to the Roman believers,
"Yet I dare not boast about anything except what Christ has done through me, bringing the Gentiles to God by my message and by the way I worked among them. They were convinced by the power of miraculous signs and wonders and by the power of God's Spirit. In this way, I have fully presented the Good News of Christ from Jerusalem all the way to Illyricum." (Rom. 15:18-19 NLT)
For Paul, stewardship of the grace given included being empowered to work miraculous signs and wonders by the Spirit, and to teach others same! Paul's goal was to bring others to Christ. He was confident in God's grace and power to accomplish this. At times, it was the gifts of the Spirit in operation. At other times, it was the presence of God bringing conviction of sin, causing people to turn to Jesus, repent, and be saved.
God's Eternal Plan Is that the Church Would Radiate! (Eph. 3:8-13)
Paul says, "this grace given to me who am least of all the saints…" (Eph. 3:8). There's hope for all of us! We've all, like Paul, stumbled into God's Kingdom undeservingly—but it's His grace and power that set us free and give us hope!
Paul would later write to Timothy, "I am the chief among sinners." Paul's understanding of Christ in us is astonishing. Yet, Paul also recognized that, even though the sinful nature was rendered powerless through the cross of Christ, we are still prone to weakness and sin. The same is true for you and me.
It is important for us to realize that humanity, prior to conversion in Christ, is prone to sin and evil. Apart from Christ, our sin condemns us. Many believe humanity is inherently good. However, the Bible says it is the opposite. Jesus came to earth to die for our sin, and to restore us to God's original intent of purity and wholeness.
"For it is from within, out of a person's heart, that evil thoughts come—sexual immorality, theft, murder,adultery, greed, malice, deceit, lewdness, envy, slander, arrogance, and folly. All these evils come from inside and defile a person." (Mark 7:21-23 NIV)

"There is no one righteous, not even one… for all have sinned and fall short of the glory of God." (Rom. 3:11, 23 NIV)
Therefore, Paul would say, "Our boasting is in the Lord." All that we are, all that we will ever be, is because of what Jesus has done, both for us and in us! It's His blood that saved us and freed us. It's His Spirit and God's Word that is empowering us to function as His representatives in a fallen world. "For by grace have you been saved through faith, it is the gift of God, not of works, lest any man should boast" (Eph. 2:8-9)!
The Church Radiates the Glory of God
"[The purpose is] that through the church the complicated, many-sided wisdom of God in all its infinite variety and innumerable aspects might now be made known to the angelic rulers and authorities (principalities and powers) in the heavenly sphere." (Eph. 3:10 AMPC)
Verse 10 soars as Paul cites God's intent to display the Church before all evil powers as His instrument to dispense throughout the earth what He has already accomplished through the death, resurrection, and ascension of Jesus! Despite our weakness and lack of perfection in our humanity, Jesus—who lives and dwells within us—radiates through us to confound the defeated powers of darkness!
God still enters our world, displaying His many-sided, multicolored, and variegated wisdom to His people and through His people to the fallen angelic rulers and authorities in heavenly places (like a diamond, reflecting the radiance of light as it is turned).
Paul's preaching of Christ, complete with miracles (vs. 7), was a demonstration of the grace and power given to him. He saw his role as one that would help the Church become the dwelling place of God's presence and steward this same grace and power to the world, as well.
Jesus revealed this same truth in Luke 10:9, 17-24. The disciples were given power & authority to preach the gospel, heal the sick, and cast out demons. "Lord, even the demons are subject to us in Your name!" "I saw Satan fall like lightning…" Many have desired to see what you are seeing… you are blessed!
Church, never lose the excitement and wonder of God's power at work in our lives. Every salvation, healing, miracle, changed life, or deliverance is a blessing and a display of God's love and power through His Church.
Paul continues by saying "this was the eternal purpose of God" (Eph. 3:11)! "We have access, confidence and boldness through our faith in Christ. Our new life in Christ, our very union with God's Spirit, empowers us to come with confidence and boldness" (Eph. 3:12).
God has always desired a people who would know Him, walk with Him, an—by His power—confound and displace the powers of darkness. Stay humble; your boasting is in the Lord. Recognize Jesus desires to work through you and me to advance His Kingdom in a fallen world.
Final Thoughts
A church or individuals revived and empowered—who can be used to shake the powers of darkness—have the following qualities:
An encounter with Jesus. They genuinely are born again. Paul's encounter with Jesus on the road to Damascus convinced him, convicted him, and changed him.
The encounter with Jesus leads to genuine conviction of sin and repentance from dead works and lifestyle contrary to God's word and nature. We now walk in God's light, forsaking the darkness.
Christ followers now desire fellowship with Him and the Holy Spirit through God's Word, prayer, worship, community with other believers, and service to others.
Genuine believers in Jesus have a heart for the lost and a desire to see the lost and backslidden in Christ turn to Him.
Empowered disciples are burdened for the plight of society. They pray for revival and for awakening, that many would come to Christ. They have an eternal perspective of heaven and hell.
Have a blessed Christmas season and Happy New Year! Let's press into 2023 to make Jesus known to our world, and let's confound the powers of darkness!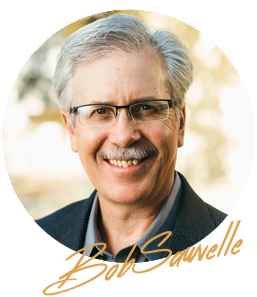 For a deeper look at this topic, watch the Passion Church message "Empowered":
[1] Robert James Utley, Paul Bound, the Gospel Unbound: Letters from Prison (Colossians, Ephesians and Philemon, Then Later, Philippians), vol. Volume 8, Study Guide Commentary Series (Marshall, TX: Bible Lessons International, 1997), 98.