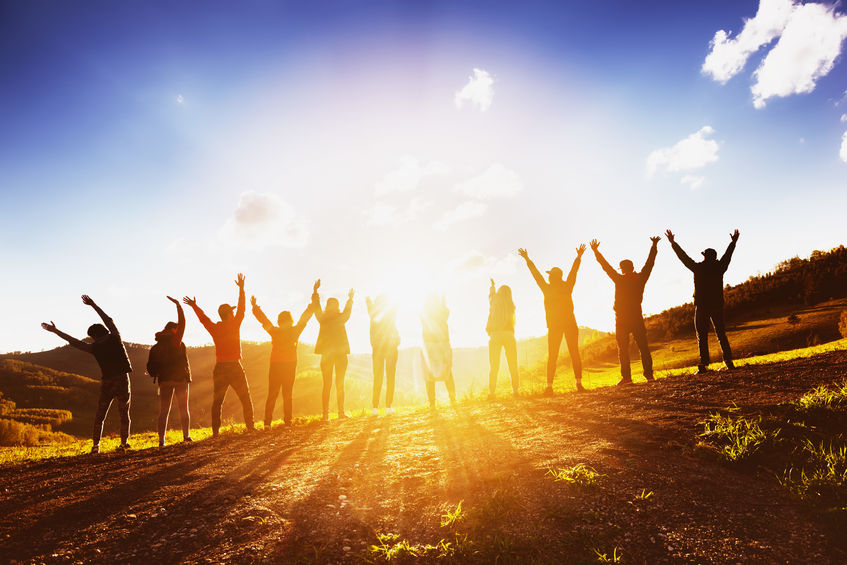 The Church is the glory of Christ. He died for her, and He prayed we would be one with each other. As a result, the world will see His glory through our unity. A Church united in Christ's love, humility, and faithful obedience is a powerful force for good in society.
I'll continue from last week in Ephesians 4:1-6. Paul exhorts us to "Endeavor (make every effort) to keep the unity of the Spirit in the bond of peace" (Eph. 4:3 NKJV).
Unity is the responsibility of each believer, and it is to be pursued earnestly. It is our job to protect the unity of our Church. Unity is the soul of a family, a church, or any group. The devil knows this. His primary assault against the Church is to cause factions and divisions.
Consider what Paul wrote in two other letters:
"Now I urge you, brethren, note those who cause divisions and offenses, contrary to the doctrine which you learned, and avoid them." (Rom. 16:17 NKJV)

"I appeal to you, brothers and sisters, in the name of our Lord Jesus Christ, that all of you agree with one another in what you say and that there be no divisions among you, but that you be perfectly united in mind and thought." (1 Cor. 1:10 NIV)
The enemy's purpose is always the same: to divide and conquer! He uses accusation, offense, and will even attempt to "trigger" us from past hurts. They're all ploys!
Unity brings a multiplication of authority. The devil understands this. Deuteronomy 32:30 states that "one can chase a thousand but two will put ten thousand to flight" (NKJV). That's a force multiplier in military terms! Consider what Jesus said:
"Again, truly I tell you that if two of you on earth agree about anything they ask for, it will be done for them by my Father in heaven." (Matt. 18:19 NKJV)
'Agree' is from the Greek 'symphōneō', which is where we get our English word 'symphony'. It means 'sound together; be in harmony or unison'.[1] Like a beautiful orchestra or band in harmony, unity is to be of "one sound!" Whether in a marriage, a close friendship, or a relationship with those you pray with in your church, to be in unity—of one heart and sound, praying according to God's Word and will—is powerful.
Unity or agreement is powerful—both positively and negatively. We can come into "agreement" for good or evil. For powerful unity to occur, it does not take large numbers.
In Genesis 11, we read of the people building the tower of Babel. The Lord makes a remarkable statement regarding the tower of Babel:
"If as one people speaking the same language, they have begun to do this, then nothing they plan to do will be impossible for them." (Gen. 11:6 NIV)
If this was true for those building the tower of Babel, then certainly true for those in Christ, filled with His Spirit!
The night before Jesus was crucified, He prayed for the unity of His people:
"My prayer is not for them alone. I pray also for those who will believe in me through their message, that all of them may be one, Father, just as you are in me and I am in you. May they also be in us so that the world may believe that you have sent me. I have given them the glory that you gave me, that they may be one as we are one—I in them and you in me—so that they may be brought to complete unity. Then the world will know that you sent me and have loved them even as you have loved me." (John 17:20-23 NIV)
The Lord's glory, as I mentioned earlier, is released on a unified people. The Bible and Church history record this. Consider this verse:
"How good and pleasant it is when God's people live together in unity! … there the Lord bestows his blessing, even life forevermore." (Psalm 133:1-3 NIV)
Those in unity, receive a blessing from the Lord… a greater release of God's Spirit and presence, His peace, joy, and confident faith! In Acts 2:1, we read:
"When the Day of Pentecost had fully come, they were all with one accord in one place." (NKJV)
They were in unity, of one accord. What happened? God poured forth His blessing, His Spirit! They were then filled with the Spirit, and thousands were added to the Lord that day. Unity is a prerequisite to corporate breakthrough in our lives, families, churches, and other organizations. One with Christ, and one with each other in Spirit, around the person of Christ.
Those who are walking closely with the Lord will seek unity and fight division. Unity is vital to fulfilling the high calling of God in Christ!
Nothing on earth is more valuable to God than His Church. He paid the highest price for it, dying on the cross. He wants it protected from division and conflict.
Unity is essential for every facet of our lives—whether it's a marriage or family, school or work, church or organization. We must put a value on unity; we must value each other through love and honor.
Unity is not automatic; it is something to work toward in our relationships. When a breakdown occurs in a marriage, family, or any organization, it is usually due to a disagreement over issues. The issues divide those involved—causing a lack of unity—which then can undermine trust. Without trust, any relationship will begin to erode and eventually breakdown.
In Ephesians 4:3, Paul was encouraging them to "make every effort" to have unity.  To achieve unity in our families, churches, workplaces, or wherever we gather with others, we must recognize that achieving unity is the responsibility of every person involved and must be earnestly pursued.  Unity is essential, but it's not automatic. You see, real Christian community requires commitment.
Only the Holy Spirit can create real fellowship between believers, but He cultivates it with the choices and commitments we make. James confirms this principle:
"You can develop a healthy, robust community that lives right with God and enjoy its results only if you do the hard work of getting along with each other, treating each other with dignity and honor." (James 3:18 MSG)
Building real relationships takes commitment, hard work, and treating others with respect and honor, but it's worth it. The acronym T.E.A.M. is often defined as "Together Everyone Accomplishes More!" When we become one in heart and spirit, we can accomplish so much more and have fun along the way.
It takes both God's power and our effort to produce a loving Christian community. Three essential keys to healthy unity and Christian community in a local church: love, humility, and faithfulness.
How are we to "keep the unity of the Spirit through the bond of peace" in a local church? [2]
Recognize we have a part in building unity.
The first step is to communicate with everyone involved that each one has a responsibility to achieve unity. As James 3:18 MSG states, "…hard work of getting along with each other, treating each other with dignity and honor…" Seeing each other from God's perspective. Love and honor are key.
Focus on what we have in common, not our differences.
Secondly, focus on what we have in common, not our differences. God has given us different personalities, giftings, backgrounds, races, and preferences. Learn to value and enjoy the differences, not merely tolerate them. God wants unity, not uniformity!
When we focus on personalities, preferences, interpretations, styles, or methods, division always happens. Choose to encourage others in their abilities and giftings, rather than criticize their weak areas or differences—pull out the treasure in others!
As believers, we share one Lord, one body, one purpose, one Father, one Spirit, one hope, one faith, one baptism, and one love (Eph. 4:4-6). We share the same salvation, the same life, and the same future.
I love what sixteenth-century reformer John Calvin said about our relationship to God and others in the Church, "If God is your Father, then the Church is your mother." While, individually, we are justified by faith, we are also to "work out our salvation." That is, we live our salvation in community, allowing the Holy Spirit to refine and shape us through doing life together in local churches.
Jesus is our union, the center and focus of our life in His Body universal. Many have correct doctrine but have the wrong attitude, heart and character towards others hurting many—all in the name of doctrinal correctness. Jesus was more concerned about people than He was about doctrine—He didn't die for doctrine, but He died for people.
It's God who has given us these different personalities, giftings, backgrounds, races, and preferences. Let's learn to value and enjoy the differences, not merely tolerate them. When we focus on personalities, preferences, interpretations, styles, or methods, division always happens. If we concentrate on loving each other & fulfilling God's purposes, harmony results.
Be realistic in your expectations of the Church community.
Thirdly, be realistic in your expectations of relationships with others.  Have you noticed that there is a gap between the "ideal" and "real"?  It's easy to become discouraged and to find fault and criticize others. Society and the Church are made up of imperfect people, and you will be let down and disappointed at some point with others.
If we have unreal expectations of others, we are creating a scenario where they will fail to meet our expectations and become disappointed or offended with them.
Choose to encourage rather than to criticize.
A fourth step, remove negative thoughts about other's from your thinking and choose to think and believe the best about others. It's easy to see the faults in people or in the church, and begin to criticize. Satan is the accuser of the brethren—faultfinding is his specialty. Learn to pray, serve, and offer solutions.
Refuse to listen to gossip.
The fifth step is to refuse to listen to gossip. If you are not part of the problem or part of the solution, then you don't need to listen to complaints and criticism about others. When someone begins to gossip to you, simply ask them "Please stop, I don't need to know this. Have you talked directly to that person?" The best way to stop gossip is to lovingly confront those who are gossiping and insist they stop it.
Practice God's method for conflict resolution.
Step six, practice God's method for conflict resolution. Do Matthew 18. Go to the one who has hurt you and discuss the problem. During a conflict, it's tempting to go to a third party rather than to courageously speak the truth in love to the one with whom you are upset.
This is an essential step in developing unity. Avoiding conflict does not resolve disagreements; resolution only comes from discussing the issues in a healthy manner with those involved. Address the issues; don't attack the person!
Support the pastors and leaders.
A seventh step is to realize that no leader—whether secular or in the church—is perfect. Have you noticed that there are no perfect leaders?
Recognize that God places people in places of leadership and authority—even in their imperfections—to enable organizations to achieve their objectives. If it's the family, the objective is to raise healthy, Godly children that will make a difference in this world. If it's a business, the objective is to produce a product or provide a service that will make profits. If it's the Church, the objective is to build the lives of the members and minister to the needs of the community, region, and nations with the love and power of Jesus Christ.
There are no perfect leaders, but God gives leaders the responsibility and the authority to maintain the unity of the Church. How should we relate to our pastors?
"Obey your spiritual leaders and be willing to do what they say. For their work is to watch over your souls, and God will judge them on how well they do this. Give them reason to report joyfully about you to the Lord and not with sorrow, for then you will suffer for it, too." (Heb. 13:17 TLB)
Pastors will one day stand before God and give an account of how well they watched over the people in their care. As the NIV version of Hebrews 13:17 states, "…They keep watch over you as men who must give an account…"
But you are accountable, too. You will give an account to God of how well you followed your leaders.
The Bible tells pastors how to deal with divisive people in the fellowship. We are to teach them lovingly and gently, not arguing with them, while praying for them that they'll change. We are to warn those who are argumentative, and we are to rebuke those who are disrespectful of leadership (2 Tim. 2:14, 23-26; Phil. 4:2; Titus 2:15-3:2, 10-11).
Moravian Revival [3]
In August of 1727, the Holy Spirit was poured out on a Christian community called Herrnhut in Saxony, Germany. Christian refugees had gathered on the estate of 27-year-old Nicholas Zinzendorf. They were divided over various issues, including doctrine. They tried to unify by signing a brother's agreement in May of 1727. Next, they began to devote themselves to prayer over the next few weeks, specifically praying for revival.
Then, on August 13, 1727, at a communion service, the Holy Spirit fell on them. They couldn't tell if they were in heaven or earth, as God's love and glory was poured over them! It spawned a 100-year, 24/7 prayer movement that fueled a missionary movement. In the next 25 years, this group of 300, would send about 100 missionaries to four continents, which was more than all of Protestant Christianity did during the previous 200 years.
They were divided, they took practical steps to unite, and then they began to pray. The result? God's love and power were poured out, and the world today is still being impacted by what God did through this united community.
There is hope for us in our day, too! Unity can be achieved; God wants to pour His Spirit out once again on churches and communities globally. Pray this for your church community:
Father, help us to build a loving community here at our church. Help us to be committed to each other, and to endeavor to keep the unity of the Spirit in the bond of peace. Forgive us when we haven't protected the community here. Help us to love each other more, and help us to appreciate our differences. Send your Holy Spirit in a mighty outpouring upon us… in Jesus' name!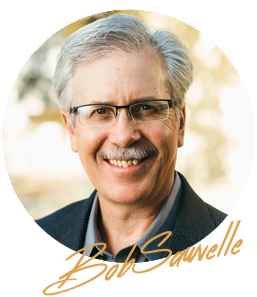 For a deeper look at this topic, watch the Passion Church message "Keeping the Unity of the Spirit":
[1] Henry George Liddell et al., A Greek-English Lexicon (Oxford: Clarendon Press, 1996), 1689.
[2] Summarized from Rick Warren's Purpose Driven Life
[3] http://www.evanwiggs.com/revival/history/moravian.html  For Power on High, cf. http://www.gospeltruth.net/moravian.htm