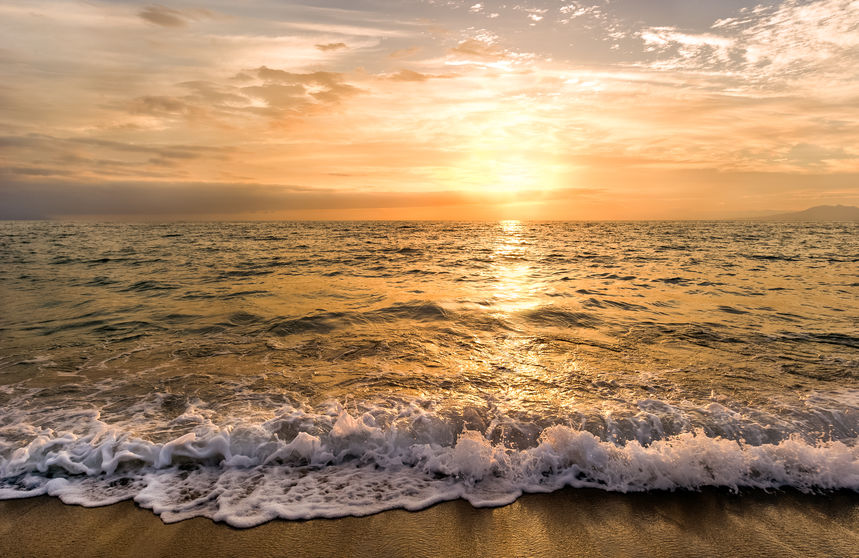 Importance of Water Baptism
Water Baptism was an ordinance of the Church instituted by Christ and the early apostles which symbolizes burial and resurrection. Water baptism is far more than a ritual or religious exercise. It is intended to be an essential part of the spiritual foundation of Christians.
Water Baptism of Jesus
Jesus considered water baptism so important He was baptized!
Then Jesus came from Galilee to John at the Jordan to be baptized by him. And John tried to prevent Him, saying, "I need to be baptized by You, and are You coming to me?" But Jesus answered and said to him, "Permit it to be so now, for thus it is fitting for us to fulfill all righteousness." Then he allowed Him. When He had been baptized, Jesus came up immediately from the water; and behold, the heavens were opened to Him, and He saw the Spirit of God descending like a dove and alighting upon Him. And suddenly a voice came from heaven, saying, "This is My beloved Son, in whom I am well pleased." Matt. 3:13-17 NKJV
John tried to prevent Jesus. What was Jesus' response? Permit it, John! It was important. Why? Jesus received baptism as a sign of repentance and faith. 
In fact, John's baptism developed out of an earlier rite that the rabbis developed to bring a pagan convert into Judaism. The washing in baptismal water symbolized a new life away from the defilements of Paganism and into the righteousness of Judaism.
This means that the Holy Spirit inspired unknown rabbis of the pre-New Testament period to develop such a rite, and John adopted it for the forgiveness of the sins of backslidden Jews. Jesus then carried it forth to His disciples with added graces. [1]
What happened immediately after Jesus was baptized? The heavens were opened to Him, and the Spirit descended on Him saying, "This is My beloved Son, in whom I am well pleased."
Is it fair to say that if Jesus did it and God the Father was pleased by it, that God would also be pleased with us doing it? Yes!
Is it possible that through water baptism, and the spiritual reality it represents, there is a greater grace bestowed? Yes, perhaps! The act of obedience and submission to water baptism doesn't earn us anything; however, it is an outward sign of our relationship to the Father as sons and daughters.
Jesus stressed the vital importance of water baptism when He commissioned His followers to baptize all those who became Christians.
Therefore go and make disciples of all nations, baptizing them in the name of the Father and of the Son and of the Holy Spirit." Matt. 28:19 NKJV
Water Baptism in the Early Church
For the early church, there was no separation between ritual and reality. Coming to Christ and being baptized were mutually inclusive (Acts. 22:16, Mark 16:16, 1 Pet. 3:21).
Peter, and the early church leaders, stressed the importance of water baptism.
On the day of Pentecost, Peter preached, "Repent and be baptized, every one of you, in the name of Jesus Christ for the forgiveness of your sins. And you will receive the gift of the Holy Spirit." (Acts 2:38 NKJV) And when the Holy Spirit fell upon new converts at Cornelius' house in Acts 10, Peter ordered, "… that they be baptized in the name of Jesus Christ." (Acts 10:48 NKJV)
Later Philip went to Samaria to preach the gospel. The entire city was joyful over the good news about Jesus and witnessing the miracles of God taking place. Result:
But when they believed Philip as he preached the things concerning the kingdom of God and the name of Jesus Christ, both men and women were baptized. Acts 8:12 NKJV
Next, the Lord led Philip to a desert place between Jerusalem and Gaza, and he encountered an Ethiopian man reading from Isaiah, about the Messiah, Jesus who would come. Philip then:
Then Philip opened his mouth, and beginning at this Scripture, preached Jesus to him. Now as they went down the road, they came to some water. And the eunuch said, "See, here is water. What hinders me from being baptized?" Then Philip said, "If you believe with all your heart, you may." And he answered and said, "I believe that Jesus Christ is the Son of God." So he commanded the chariot to stand still. And both Philip and the eunuch went down into the water, and he baptized him." Acts 8:35-38 NKJV
Notice that as soon as the man believes and confesses Jesus is the Son of God, Philip invites him to be water baptized as a confession of his faith. In early Christianity, water baptism was much more intricately linked to the initial confession of faith than is often the case today.
Again, it is the response of faith to the gospel that saves. Baptism is an outward act of one's faith in Christ. There is no set time frame, but it is important to be water baptized. Again, it is a spiritual reality of the truth that we are one with Christ, raised in His resurrection life.
What Water Baptism Represents
Water baptism expresses our outward confession of our faith in Christ. It also represents an inward reality, effected by God's grace in power through faith. Paul states:
I passed on to you what was most important and what had also been passed on to me. Christ died for our sins, just as the Scriptures said. He was buried, and he was raised from the dead on the third day, just as the Scriptures said." 1 Cor. 15:3-4 NLT
Christ died for our sins, was buried, and was raised from the dead. This is a fact; our response now is to simply believe and to receive. When we do, the Holy Spirit baptizes us (places us) into Christ's body, the Church! Again, Paul writes:
For by one Spirit are we all baptized into one body, whether we be Jews or Gentiles, whether we be bond or free; and have been all made to drink into one Spirit." 1 Cor. 12:13 NKJV
Further, we are identified in Christ's death, burial and resurrection. Death to the old self is an accomplished fact because we are in Christ and Christ died to sin.
Or don't you know that all of us who were baptized into Christ Jesus were baptized into his death? We were therefore buried with him through baptism into death in order that, just as Christ was raised from the dead through the glory of the Father, we too may live a new life. For if we have been united with him in a death like his, we will certainly also be united with him in a resurrection like his." Romans 6:3-5 NIV
We are baptized by the Holy Spirit into His death upon faith in Christ. Paul also states in Galatians 2:20 that we were in Christ Jesus when He died. We were buried with Him and now are raised in newness of life, with the promise of a future resurrection!
Water baptism identifies us with Jesus in His death, burial, and resurrection. In so doing we are also raised and resurrected with Him—spiritually. Further, we are set free from the inclination to sin because we were in Jesus Christ when He died.
Identifying with Christ through faith and baptism does not free the believer from the possibility of sin, but it does free the believer from the obligation to sin.
Keep in mind that your identity in Christ does not define your maturity in Him. Maturity develops throughout our lives as we continue to grow in the image of Christ. This occurs by obeying His Word and following the leading of the Holy Spirit in righteous living.
We function from our identity in Christ but recognize we are dependent upon the Holy Spirit to empower us to live a Godly life. We are set free from the power of sin because we were in Jesus Christ when He died.
Our old self was crucified with Him. It was not our capacity to sin that died with Christ, but our old self. The capacity to sin still lives, but our old life does not. Therefore, after faith for salvation in Christ and water baptism, one must still live from relationship with Him, or from one's new life. Sin is still possible if we yield to it, but the lifestyle (old self) has been done away with.
The spiritual reality for the believer: I've been crucified with Christ and baptized into His death. The cross now becomes a point of victory, a place of overcoming, new life!
Origin of the Word Baptism
The word baptism comes from the Greek word baptizo which means to completely immerse or dip. Earliest traces of the word were used to describe cucumbers becoming pickles. They are immersed!
To baptize something, then, means to completely submerge it in a liquid. In a biblical sense, to baptize a person in water means to put that person completely under the water, then immediately raise him or her up again.
Water baptism is a symbolic act of submersion in water whereby a new Christian identifies with Christ's death, burial, and resurrection. It signifies our spiritual new birth in Christ and is a public profession of a person's repentance and faith in Him. It is a way of giving outward testimony to the inward work of God that occurred through faith.
Is Water Baptism Necessary for Salvation?
The short answer is no! But every born-again believer should be water baptized. There is no biblical rule about age, length of time as a believer, knowledge of the Bible, etc.
At the moment of repentance and faith in Jesus Christ, a person is "buried with Christ" in spiritual baptism by the Holy Spirit and placed into the Body of Christ (Col. 2:12)
Our faith in Christ and His shed blood for our sin saves us. Water baptism identifies us with Christ's death and resurrection.
Though you are not saved by water baptism, you are commanded by scripture to partake of this act.
Then Peter said to them, "Repent, and let every one of you be baptized in the name of Jesus Christ for the remission of sins; and you shall receive the gift of the Holy Spirit." Acts 2:38 NKJV
After reading Acts 2:38, one might assume water baptism is necessary for salvation. However, Peter is expressing the importance of being baptized, in a parenthetical statement.
For example, if I told you, "Catch the bus at 11:00am; don't forget to take your backpack, and you will arrive at the bus depot by noon." Do you see this parenthetical nuance? I am directing you to catch the bus in order to get to the bus depot, and as an aside, I'm reminding you to bring your backpack. Peter is doing something similar in Acts 2:38.
Consider what Peter spoke in Acts 3:19:
Repent therefore and be converted, that your sins may be blotted out, so that times of refreshing may come from the presence of the Lord…" NKJV
Notice Peter does not mention the need for water baptism to be saved in this verse? What causes conversion and cleansing? Repentance toward Christ, believing in Him, and deciding to follow Him.
Salvation is and always has been about faith in Jesus Christ. You must be "baptized into Christ" in order to be saved (a work of the Spirit); however, this is not the same as being "baptized in water."
Paul in Ephesians 2:8-9 clearly states that we are saved through faith; it is a gift, not something we earn through human effort or work. Water baptism expresses this salvation. It is a spiritual reality before God. It is a sacrament, an outward sign of an inward grace.
To illustrate this point, imagine that you have a friend who receives Jesus as Savior today but then dies in a car accident tomorrow. Your friend never had a chance to be water baptized, but was he or she saved? The answer is yes. That person was baptized into Christ, by faith.
The same is true for the thief on the cross (see Luke 23:43), who received salvation because he was baptized into Christ, by faith.
So, we see that it is faith in Jesus Christ that brings about salvation — not water baptism. Although, water baptism represents a spiritual reality of the cleansing that has taken place through our faith in Christ and His shed blood.
Church History Reveals God Encounters Upon Water Baptism
Cyprian, bishop of Carthage in the 3rd century, speaks of Christ's power to heal in the sacraments, and deliverance was a normal aspect of the sacrament of water baptism for believers.
This, finally, in very fact we also experience, that those who are baptized by urgent necessity in sickness, and obtain grace, are free from the unclean spirit wherewith they were previously moved, and live in the Church in praise and honor." [2]
Cyprian also describes deliverance occurring during water baptism,
when they are adjured by us in the name of the true God, yield forthwith, and confess, and admit they are forced also to leave the bodies they have invaded…" [3]
Modern-day testimonies of healing, deliverance, and infilling of the Holy Spirit occurring through the act of water baptism are prevalent today as well!
Summary of Water Baptism
You must be born again.
You are a Christian with or without water baptism. Salvation is through faith in Christ and His finished work on the cross.
Being baptized is walking in divine guidance (Matt. 28:19).
Baptism is symbolic of death, burial, and resurrection with Jesus.
Jesus was baptized by John the Baptist as a sacred confession of faith.
Baptism is a willful act. An act of obedience and submission to God.
Did you know that in some countries of the world it is not the act of profession of faith in Christ that costs them, but the act of water baptism?
For example, if a Buddhist should make the profession that "Jesus is Lord" it would not harm anything. However, if he should be water baptized, he would lose his right to his inheritance and education. It would cost him everything.
Water baptism is an outward sign of an inward grace that has occurred upon genuine faith in Jesus. It is symbolic, but it represents a powerful spiritual reality that is ours in Christ!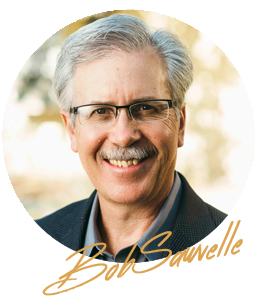 For a deeper look at this topic, watch the Passion Church message "The Importance of Water Baptism"
[1] From the Baltimore Catechism , available online. Frank Gavin, The Jewish Antecedents of the Christian Sacraments (London: SPCK, 1933). (De Arteaga, Forging, 115-6)
[2] Cyprian, Epistle, 75.15-16, cited in Kelsey, Healing and Christianity, 122.
[3] MacMullen, Christianizing the Roman Empire, 27

Copyright secured by Digiprove © 2021-2022