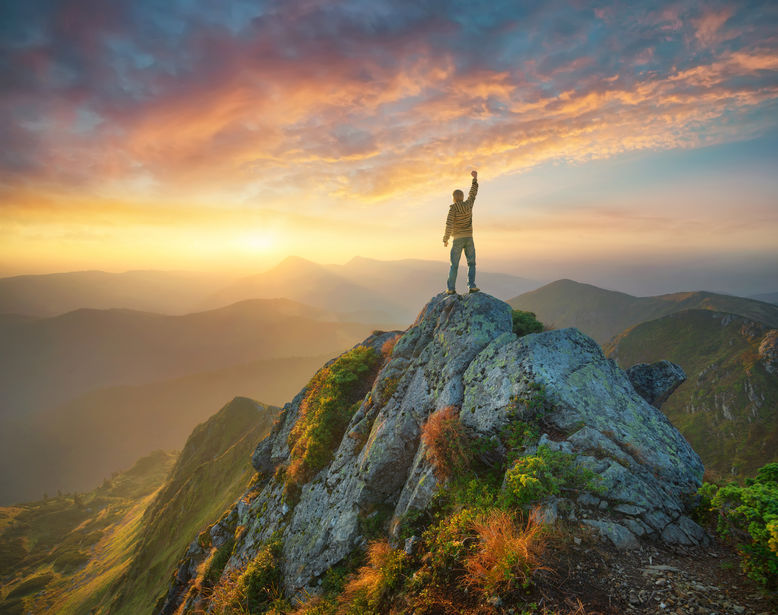 The Lord is with You
Today, I want to look at how God raised Gideon to partner with Him to deliver the people of Israel from the oppression of the Midianites.
God not only encountered and called Gideon, but He instructed Gideon how to tear down a stronghold affecting him and others. God also spoke to Gideon's true identity to free him, empower him, and prepare him for God's calling.
Throughout the Bible and history, God has proven that He will use, and even exalt, men and women to places of prominence and position.
Why? That His purposes on the earth will be accomplished and His name will be exalted and made great.
Joseph was destined to be the governor of Egypt and to preserve a "posterity" for Israel.
God sent me before you to make sure you'd survive and to rescue your lives in this amazing way." Gen. 45:7 CEB
Deborah heard from God and convinced the leaders and people to extend themselves beyond their own vision to break the enemies hold on them.
Now Deborah, a prophetess…was judging Israel at that time." Judges 4:4 NKJV
David was a man after God's own heart. Was David perfect?  No, yet, he fulfilled the purposes of God in his generation and generations to come.
I took you from the sheepfold… and have made you a great name…" 2 Sam. 7:8-9 NKJV
God sees our lives from the end and the beginning—He is outside of time. He knows our calling and destiny prepared for us. But for most people, God must minister to our brokenness and wrong identity first before we can fulfill our God assigned purpose. We must choose to cooperate with God as He prepares us—we see this with Gideon.
Israel's Rebellion and the Enemy's Oppression
We read in Judges 6:1-10 how Israel rebels and "opens a door" for the enemy to bring oppression upon them in the Promised Land.
Then the children of Israel did evil in the sight of the Lord. So the Lord delivered them into the hand of Midian for seven years… So Israel was greatly impoverished because of the Midianites, and the children of Israel cried out to the Lord. Jud. 6:1,6 NKJV
Israel's problems began when they failed to possess the inheritance God gave them. The Lord promised Israel:
My terrifying reputation will precede you, and I'll throw all the people that you meet into a panic. I'll make all your enemies turn their backs to you. I'll send insect swarms in front of you and drive out the Hivites, the Canaanites, and the Hittites before you. I won't drive them out before you in a single year so the land won't be abandoned and the wild animals won't multiply around you. I'll drive them out before you little by little, until your numbers grow and you eventually possess the land. I'll set your borders from the Reed Sea to the Philistine Sea and from the desert to the River. I'll hand the inhabitants of the land over to you, and you will drive them out before you. Don't make any covenants with them or their gods. Don't allow them to live in your land, or else they will lead you to sin against me. If you worship their gods, it will become a dangerous trap for you." Exodus 23:27-33 CEB
Notice God said they wouldn't possess the land all it once, but as they remained faithful to the Lord, He would drive their enemies out of the land "little by little" until the full inheritance was theirs.
God revealed His promise to Israel, but they disregarded His promise (truth). Once a truth is revealed, it is to be a continuing inheritance for future generations. The very nature of revelation received is an inheritance. Revealed truth brings us into encounter, primarily to transform us, provide vision, and reveal promised inheritance. But God's people have a responsibility to steward truth and inheritance!
Further, Gideon's father led the family, perhaps the city, in the worship of Baal.
Now it came to pass the same night that the Lord said to him, "Take your father's young bull, the second bull of seven years old, and tear down the altar of Baal that your father has, and cut down the wooden image that is beside it; and build an altar to the Lord your God on top of this rock (stronghold) in the proper arrangement, and take the second bull and offer a burnt sacrifice with the wood of the image which you shall cut down." Jud. 6:25-26 NKJV
You see, it wasn't just the nation that rebelled against God, Gideon's family opened a door to the enemy's oppression. Gideon wasn't just dealing with a false identity; family iniquity allowed him to be oppressed by demonic forces connected to the worship of Baal. Fathers, you must repent of your hidden sin and false worship—it affects others in your family!
Gideon was to tear down the enemy's stronghold and build in its place God's altar—we must do the same!
When you came to Christ, you experienced His love and grace that freed you from the power of sin and darkness. As you grew in Christ, you probably discovered that certain behaviors and attitudes you needed to remove and rebuild with Godly beliefs and attitudes.
By the way, it was after Gideon tore down the family altar that the enemy stirred up the thousands of Midianites and others to prepare to attack Israel! Gideon was faithful to God's call, he removed the pagan altar and stronghold, and now all of hell is coming after him and the nation.
Here's the great news church: in Christ, we prevail, Jesus said, "…I will build My church, and the gates of hades shall not prevail (be victorious) against it." Matt. 16:18 NKJV
Paul declares that we are to cooperate with God to remove the enemy's strongholds in our minds and lives, and to rebuild God's altar with right knowledge and beliefs.
The weapons we fight with are not the weapons of the world. On the contrary, they have divine power to demolish strongholds. We demolish arguments and every pretension that sets itself up against the knowledge of God, and we take captive every thought to make it obedient to Christ." 2 Cor. 10:4-5 NIV
When we agree with and walk according to God's revealed truth, we begin to receive the fullness of the inheritance Jesus purchased for us.
Jesus has set us free, "the law of the Spirit of life in Christ Jesus has made me free from the law of sin and death." (Rom 8:2 NKJV) But you and I must choose to live from our new life in Christ, living by the revealed truth and promise of life in the Spirit through Jesus. You must choose to yield to God and work with Him to drive out areas of your life that aren't fully filled with God.
Most of us have a few rooms in our homes. We often leave a front room clean and uncluttered in case a guest stops by. However, many of us also have a room or two, perhaps in the back of the house, that we leave a little cluttered. When a guest comes over, we typically don't take them to the back of the house to a "cluttered" room—we keep them in the front room where it's more presentable.
Using this metaphor of a house, think of your inner person as a house with several rooms. When Jesus came and knocked at the door of your heart, you responded, opened the door and let Him in to the "front room" of your inner house so to speak. But many of us keep Jesus in the front of the house, we really don't want Him going to our "cluttered rooms" and cleaning them out! Maybe we've tossed some dirty laundry in a cluttered room—you know, some hidden sin or addiction. But Jesus wants to help you drive out all the enemies that torment and afflict you—He's already defeated them!
If we allow rooms in our heart to remain cluttered with carnal cravings or set our hearts on "other gods," we empower sin and death to reign:
No one who is tested should say, "God is tempting me!" This is because God is not tempted by any form of evil, nor does he tempt anyone. Everyone is tempted by their own cravings; they are lured away and enticed by them. Once those cravings conceive, they give birth to sin; and when sin grows up, it gives birth to death. Don't be misled, my dear brothers and sisters." James 1:13-16 CEB
Look at the tension with our present reality in Christ and God's directive to live this truth and possess the inheritance promised us.
Paul declares in 1 Cor. 1:30 how Jesus has made us righteous, holy and sanctified in Him,
God has united you with Christ Jesus. For our benefit God made him to be wisdom itself. Christ made us right with God; he made us pure and holy, and he freed us from sin." NLT
However, in 2 Cor. 7:1, Paul says we are to "work" at completing our holiness,
Because we have these promises, dear friends, let us cleanse ourselves from everything that can defile our body or spirit. And let us work toward complete holiness because we fear God." NLT
So, which is it? Are we holy or do we have to work at being holy?
It's both! In Christ you are presently made right with God, holy, and set-apart (sanctified) in Him. However, you and I must also grow in Christ, renewing our minds to God's truths, and walking out our holy life in Christ. You must allow Jesus into all areas of your heart, your inner person, so that no room is left cluttered with your old self, carnal desires, or worship of other things—you're a new creation in Him!
God Raises Gideon as a Deliverer
Because of the sin of the Israelites, everyone is suffering, including Gideon. But God has a plan. Gideon will be raised up to work with God to deliver the nation.
Now the Angel of the Lord came and sat under the terebinth tree which was in Ophrah, which belonged to Joash the Abiezrite, while his son Gideon threshed wheat in the winepress, in order to hide it from the Midianites. And the Angel of the Lord appeared to him, and said to him, "The Lord is with you, you mighty man of valor!" Jud. 6:11-12 NKJV
Gideon's name means "valiant warrior."  But Gideon doesn't see himself as an overcomer, much less a valiant warrior. The sin of the nation, his family's sin, and his own false identity prevent Gideon from seeing himself as God sees him.
When God calls and commissions us, He doesn't remind us of our faults and weaknesses. Instead He builds our faith by proclaiming something over us like, "You're a mighty warrior," "A father of many nations," or "You're the one all of Israel is waiting on!" The angel says to Gideon, "The Lord is with you, you mighty man of valor!" (Jud. 6:12 NKJV)
Gideon was a young man who was destined to change the course of history.
But like many of us, his low self-esteem caused him to have a false humility that reduced his life down to simply making a living. See your career or work as part of your calling, but foremost see yourself as God's ambassador with a role that is bigger than just "making a living."
You're calling may be in your job or career, but for many, their job is to support them, and their calling is discovered in God's family—interrelated with others in the body of Christ.
One of the purposes of prophetic ministry is to discover and call out the potential that the Lord has placed within people. Prophecy, combined with right Godly identity, empowers people to be who God created them to be.
God sends an angel to Gideon, to pronounce his call and to remove his false identity. God knows that Israel's deliverance rests on His ability to impact Gideon's self-esteem and wrong identity.
Many of us, like Gideon, are fed up with the evil that surrounds us. But it hasn't occurred to us that the miracle we are praying for already lies within us!
Remember it's "Christ in you, the hope of glory!" (Col. 1:27 NKJV) It's according to His power working in and through us, above all that we could ask or imagine (Eph. 3:20).
The schemes of the enemy and the power of death can't prevent the advance of God's kingdom, nor stop His Church, nor claim victory over us.
Who is he who condemns? It is Christ who died, and furthermore is also risen, who is even at the right hand of God, who also makes intercession for us. Who shall separate us from the love of Christ? Shall tribulation, or distress, or persecution, or famine, or nakedness, or peril, or sword? … Yet in all these things we are more than conquerors through Him who loved us. Rom. 8:34-35, 37 NKJV
I'll continue next week with Gideon, how the Lord removed his false identity and then empowered him by the Spirit to become the deliverer of his people that God intended.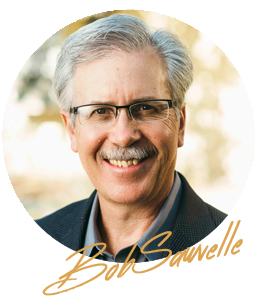 For a more in-depth look, watch the Passion Church message "The Lord is With You"