The Power of the Word, Part 2
What a start to a new year! The pandemic lingers, inflation persists, and domestic and international issues are disconcerting. Yet, God is in control—always! The words of the psalmist provide comfort and courage,
God is our refuge and strength, an ever-present help in trouble. Therefore we will not fear… He says, "Be still, and know that I am God; I will be exalted among the nations, I will be exalted in the earth." The Lord Almighty is with us; the God of Jacob is our fortress." (Psalm 46:1-2, 10-11 NIV)
The Lord reminded me last week, "this is a year of growth." A generic word that applies to every year to be sure. But today, despite what the news and circumstances portray, God is our refuge, He is our fortress, therefore we will not fear, but believe and obey His Word!
God's Word declares that His kingdom is an everlasting and expanding kingdom, and growth is to be expected. God desires growth in our lives and churches. Believe God's promises over your life, your family, your church, your city, and your nation.
The enemy's taunts and attacks cannot stop our God. Let's agree with heaven's perspective and partner with Jesus to reach and disciple many this year! "This is a year of growth!"
God's Word is eternal!
Continuing from last week, remember, "the grass withers and the flower fades; but the word of our God will stand forever." (Isa. 40:8 NKJV) God's Word is a "lamp for our feet, and a light on our path." (Psalm 119:105 NKJV)
His eternal Word illuminates our way in a darkened world.
God's Word gives us wisdom, guidance, and principles to live by. His Word enables us to live victoriously and above the circumstances of this world.
God's Word, received in your heart and believed, will prosper. God's Word is living, active, and powerful!
So shall My word be that goes forth from My mouth; It shall not return to Me void, But it shall accomplish what I please, And it shall prosper in the thing for which I sent it." (Isa. 55:11 NKJV)
When our hearts are soft and open to God, His Word quickly produces fruit in our lives. But when our hearts are hardened, God's Word may not prosper as He intends.
The Parable of the Sower (Mark 4:1-9)
Jesus announced the arrival of the Kingdom of God in Mark 1:15; now He begins to explain the meaning of the Kingdom through parables.
What is a parable? A parable is a short, memorable story or image, usually drawn from nature or daily life, which conveys spiritual truths. The parable is a "similitude," a story to tell, containing a spiritual truth to be discovered.
The religious leaders, His family, and most of the nation were blinded to the truth Jesus was bringing. He was bringing a message about God's kingdom being established, but His message was hidden to them, due to a different expectation.
They were expecting a Messiah who would establish a dominating kingdom that would overthrow the Romans and other Jewish enemies. Rather, Jesus was saying God's kingdom is coming more like a farmer sowing seed, much of it apparently going to waste because the soil isn't fit for it and can't sustain the truth the seed contains. You could say His message wasn't popular or politically correct!
This parable is fundamental to comprehending the Kingdom of God. Truth is to be believed and practiced. God's truths progressively mature in our hearts and lives as we listen and obey His Word.
In this parable, Jesus describes different types of soil and how these soils determine the effectiveness or ineffectiveness of the Word sown.
Verses 3 & 9: listening. "He who has ears to hear let him hear." Verse 3 literally means "Listen, look!" Listen and use your imagination.
OT Shema, Deut. 6:4, "Hear, Oh Israel!" To hear means to absorb, to appropriate deeply, and to allow the message to sink in and change one's whole life. Jesus is in fact doing this—He is teaching them about the Kingdom of God, but not all are hearing.
Consider the words of Jesus later in Mark 4,
Then He said to them, "Take heed what you hear. With the same measure you use, it will be measured to you; and to you who hear, more will be given. For whoever has, to him more will be given; but whoever does not have, even what he has will be taken away from him." (Mark 4:24-25 NKJV)
"…With the same measure you use, it will be measured to you…" In the ancient world, one would bring to the marketplace containers to purchase measured amounts of food. Bring a pint, get a pint; bring a quart, get a quart. Forget your pint, you don't receive your measure!
One's capacity to receive positions them for more! It would be like showing up at your local grocery store with empty bags—the more bags you have, the more groceries you can get! Wouldn't it be great if you just paid by the bag?!
Jesus is telling them (my paraphrase), "You will profit from My teachings if you actively listen. To the measure you pay attention to them." And "as you do, more understanding will be given to you than you could obtain on your own."
You and I have a responsibility to steward God's Word in our lives. Through Christ, we have been made kings and priests. Therefore, we must seek to understand God's truths and strategies,
It is the glory of God to conceal a matter, But the glory of kings is to search out a matter. (Prov. 25:2 NKJV)
Further, God desires to reveal His purposes and mysteries to His people. What we receive by way of revelation and understanding can be passed on to our children and their children.
The secret things belong to the Lord our God, but those things which are revealed belong to us and to our children forever, that we may do all the words of this law. (Deut. 29:29 NKJV)
But for many, the pursuit of God, His Word, and listening is anemic. Further, humanity can "listen" but not really "hear" or "understand" what is being said. The Word is proclaimed (seed sown), but it must be heard (received) and responded to. Not enough to hear a Word spoken to you, faith and obedience are required to see fulfillment.
Parables did not cloud the truth, rather they revealed the state of human blindness. To understand the Kingdom Truths, one must "pursue" God—not "resist" God. Activity is required on your part to really "hear."
God reveals His secrets to friends: those who walk with Him in sincerity of heart. God reminded me this week of Jeremiah 33:3,
Call to Me, and I will answer you, and show you great and mighty (inaccessible) things, which you do not know.' (NKJV)
God's people were wayward and exiled, yet God promised them restoration, a future, and understanding as they called upon God and walked with Him faithfully. How much more for us today in the New Covenant age of grace where the Holy Spirit has been given to each believer?!
The Mystery of the Kingdom (Mark 4:10-12)
Jesus is alone with his disciples later; they ask the meaning of the parable. He explains the mystery of the Kingdom has been revealed to them. But, to those on the outside, everything comes in parables—stories that veil the truth.
But what about those outside? In Mark 4:12 Jesus describes their predicament by quoting from Isa. 6:9-10, "Seeing they may see and not perceive, and hearing they may hear and not understand…"
God wasn't cruel to ancient Israel nor is He cruel to mankind today. Hardness of heart (Mk 6:51-52) causes people not to "see" and "hear" what God is revealing. The Kingdom of God is concealed not by God's divine choice but by human will.
For those who persist in their human reasoning or selfish ways toward God, the parables remain "opaque," so they "see and don't perceive… they hear and don't understand." God's desire is that they would repent, turn to Him, be converted and forgiven. This principle can apply to all kingdom truth.
Understand this Parable (Mark 4:13)
If you can't understand this parable, how will you understand the more difficult? This parable provides insight into the progressive nature of God's Word.
The progressive nature of the parable demonstrates that possessing the "mystery" in no way guarantees proper alignment with truth, God's promises, and expectations.
We can understand the mystery of the kingdom (God was in Jesus reconciling the world to Himself) but simply knowing the foundational truth of the gospel isn't enough to bring about one's salvation or to progress in deeper truths of the kingdom.
God's Word is alive and grows in hearts that are receptive to Him. Relationship is foundational to kingdom growth and cultivation of one's heart is a vital component.
I'll continue this series next week by examining the meaning of the parable of the Sower in Mark 4:13-20 and the progressive nature of God's Word.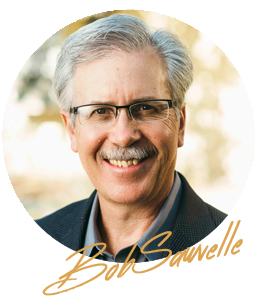 For a deeper look at this topic, watch the Passion Church message "The Power of the Word, Part 2"

Copyright secured by Digiprove © 2022