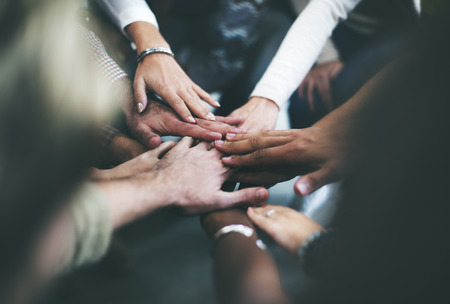 Do you remember the sitcom Cheers? Perhaps I'm dating myself. Cheers was a popular American sitcom that ran for eleven seasons, 1982-1993. The backdrop for the show was a bar named Cheers in Boston, a place where locals would gather to share libations and socialize. The theme song for the show, Where Everybody Knows Your Name, written by Gary Portnoy and Judy Hart-Angelo, became well known:
(Better have a good night)
(Better have a good night)

Making your way in the world today
Takes everything you got
Taking a break from all your worries
It sure would help a lot
Wouldn't you like to get away?

Sometimes you want to go
Where everybody knows your name
And they're always glad you came
You want to be where you can see
The troubles are all the same
You want to be where everybody knows your name

(Better have a good night)
You want to go where people know
The people are all the same
You want to go where everybody knows your name

(Better have a good night)
(Better have a good night…EEEEENNNGG!!!)
I think we can all agree living in the twenty-first century is challenging. From time to time we'd all like to get away from the problems and stresses of life. More importantly, when we are struggling, or celebrating life's success, we want to share these moments with others—family and friends who know us and value us for who we are—unconditionally. We want to be in a place, as the song suggests, "where everybody knows your name, and they're glad you came."
People long for genuine community—whether at a local bar, involvement with a sports team, or participation in a local church they can identify with and feel a sense of belonging. The Church, perhaps more so than any other group, should be this type of genuine community. As the Church excels at developing healthy community, where everyone is welcomed and valued, many will be drawn to and nurtured in God's family.
Ephesians 2:19b (LB) says, "You are members of God's very own family, citizen's of God's country, and you belong in God's household with every other Christian." The Holy Spirit places the follower of Christ into God's family; which is the body of Christ, a community of believers universal throughout the ages called the Church.
Faith is Family
Faith brings you into God's family. Intentionality on your part empowers you to participate in the community of believers and the local church. You see, believing is also belonging. Jesus and the writers of the New Testament assumed participation in the body life of the Church—not just mental assent to creeds.
Yes, your relationship with Christ is personal and unique, but God never intended your faith to be solely private. Paul wrote this to the believers at Rome,
Just as our bodies have many parts and each part has a special function, so it is with Christ's body. We are many parts of one body, and we all belong to each other. (Romans 12:4-5 NLT)
Notice the phrase, "we all belong to each other"? As a follower of Jesus, you are a vital member or "organ" of his body, connected to others just like the members and organs of your natural body. Simply stated, you need what others have, and we need what you bring. Believing is also belonging.
The Church is a body, not a building. A family, not an organization. Your participation in a healthy local church body positions you to discover your purpose and destiny in God. Your destiny will unfold through relationships with others and the leading of the Holy Spirit. We all need alone and quiet time, but isolation is not God's design for you. Community life is God's best.
A friend recently recommended that I read Tribes: We Need You to Lead by Seth Godin. Seth is a bestselling author, and I love the premise of this book. Simply stated, people need connection with Tribes. The desire for community, or tribe that we can identify with become passionate about and become engaged with gives us a sense of belonging and purpose. On page nine, Seth writes,
Tribes are about faith—about belief in an idea and in a community. And they are grounded in respect and admiration for the leader of the tribe and for the other members as well.
Jesus, our tribal leader, has given us a model for life, family, and community. As we humbly follow Him, value, and honor other members of the tribe, supernatural community is possible. The local church should be as popular as the favorite watering hole across town—it should be a place we are passionate about and desire to be a part of. A place that we can find comfort and a place where we can comfort others. A place where dreams come alive and destiny is discovered.
The tribe needs you to be the leader and person God created you to be. Your participation is needed. Your involvement positions you to achieve what God created you for. Believing is belonging!