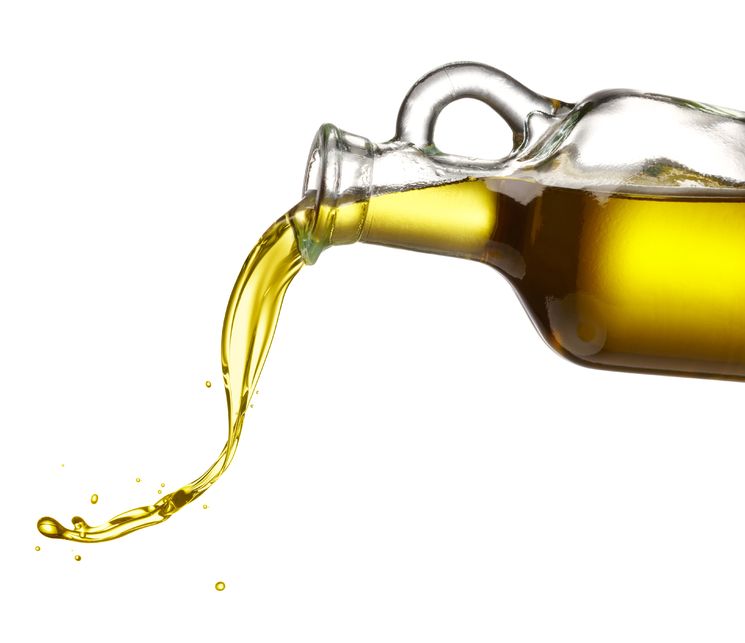 As we continue our Destiny Discovered series, consider Eph. 2:10:
For we are God's masterpiece. He has created us anew in Christ Jesus, so we can do the good things he planned for us long ago. (NLT)
Ephesian 2:10 speaks to our new identity and new creation reality as followers of Christ. We are God's masterpiece, his crowning jewel of creation. To say that God values us is an understatement. This verse invites us to live out of divine initiative with the Holy Spirit to realize the fullness of our potential.
Consider this: as a born-again believer in Jesus, you are made alive in Christ and are God's masterpiece (other translations say workmanship), created anew in Jesus for good works (Eph. 2:10). Masterpiece in this passage comes from the Greek word poiēma, from which the English word "poem" is derived. It is used only twice in all of Scripture: once in Eph. 2:10 and once in Rom. 1:20.
In Romans, Paul argued that the qualities of God's creation testify to his reality, and leaves humankind without a claim of ignorance concerning God's existence. Now this creative dimension extends toward us so that he might create a unique poem through each believer. You are God's poem through Jesus— you read well. God did an artistic, creative work in you through Christ, like a musical piece or sculpture. His ongoing work in you through the Spirit—evidenced by godly character and operative spiritual gifts—are beautiful and testify of his greatness, wisdom, and glory (Eph. 3:10). His grace did it; you just said yes to God's gift and his power did the rest. His grace has restored your true identity and purpose in Christ.
Two weeks ago, we examined the life of the Apostle Peter. He went from failure to leading apostle of the early church after the resurrection. Peter is no longer 'Simon' which means 'the waverer,' but 'Peter' which means 'the steadfast rock'. His true identity and purpose emerged after Jesus restores him to leadership and the Holy Spirit comes upon him at Pentecost. Peter's destiny was to be a key leader in the early church—this was God's purpose for him before he was born. Once Peter knew his purpose, he was resolute in his commitment to follow Jesus and to expand the kingdom of God in his generation.
Understand that nothing in your life can take the place of knowing your purpose.
Victor Frankl, Holocaust survivor, psychiatrist, and author of the best-selling book Man's Search for Meaning, said, "Everyone has his own specific vocation or mission in life. Everyone must carry out a concrete assignment that demands fulfillment. Therein he cannot be replaced, nor can his life be repeated. Thus, everyone's task is as unique as his specific opportunity to implement it."
Each of us is given a unique assignment and purpose, and we are given by God the opportunity to fulfill it in the style, creativity, and poetic form that he has woven into our being.
Over the next two weeks, I will begin to examine the life and elevation of King David. Like each of us, he was on a journey to discover his purpose and destiny.
David was discovering his destiny and transitioning to his future, but he didn't fully comprehend what that would be or look like. He had to trust God through the changes and embrace his future while letting go of the past.
In David's life, there were, New Anointings, New Weapons for War, New Levels of Authority, and New Breakthroughs he achieved as he journeyed to fulfill his purpose. Today, we will examine the anointings he received that were part of his process.
New Anointings
In David's life, he was anointed three times over the course of his life as he fulfilled his purpose. Let's look at each of these and the significance of the anointings he received. We will then begin to look at how this is relevant for us today as NT believers.
First Anointing
In 1 Sam 16:12-13, we read how the prophet Samuel anoints young David to be the next king over Israel. David is about 15 years old when this occurs.
So Jesse sent for him. He was dark and handsome, with beautiful eyes. And the Lord said, "This is the one; anoint him." So as David stood there among his brothers, Samuel took the flask of olive oil he had brought and anointed David with the oil. And the Spirit of the Lord came powerfully upon David from that day on. Then Samuel returned to Ramah.(NLT)
In terms of New Testament grace, we could liken what happened to David as a born-again experience. He was chosen, anointed and empowered. It signified that he would later be king, but David also functioned as a prophet and, to a degree, as a priest.
Peter declares that David is a prophet in Acts 2:29-30,
Brothers and sisters, I can speak confidently about the patriarch David. He died and was buried, and his tomb is with us to this very day. Because he was a prophet, he knew that God promised him with a solemn pledge to seat one of his descendants on his throne." (CEB)
The anointing and empowerment by the Spirit positioned him to be the next king, but also released a prophetic mantle upon David as well.
Second Anointing
In 2 Sam 2:4, we read how after the death of Saul, David is anointed by the leaders of the tribe of Judah to be king over Judah. David is now about 23 years of age.
David asked the Lord, "Should I go to any of the cities of Judah?" God said, "Yes, go to Hebron." So, David went there with his family and his men. "Then the people of Judah came to Hebron and anointed David king over the house of Judah." (CEB)
Third Anointing
Seven years later, David is anointed king over all of the tribes of Israel. He is roughly 30 years old and reigns for 40 years.
So all the Israelite elders came to the king at Hebron. King David made a covenant with them at Hebron before the Lord, and they anointed David king over Israel. David was 30 years old when he became king, and he ruled for forty years. (2 Sam 5:3-4 CEB)
What did these new anointings signify and what is the anointing?
In the OT, priests were anointed for ministry, kings for rulership, and prophets (at times) were anointed to declare truth and revelation. Let's examine what the anointing is more closely.
The prophet Isaiah states, "…the yoke will be destroyed because of the anointing oil." (Isa. 10:27 NKJV) In the Amplified Bible, the same verse reads:
And it shall be in that day that the burden of [the Assyrian] shall depart from your shoulders, and his yoke from your neck. The yoke shall be destroyed because of fatness [which prevents it from going around your neck]. (Isa. 10:27 AMPCE)
The English word "anointing" translates from the Hebrew word mashach, which means to smear, to rub with oil (anointing oil leaves a residue, a fragrance). Masach also means to enlarge.
So, what is the anointing? It is both the presence and power of God. It is the power that created the universe, created man and the power that raised Jesus from the dead. We read in Acts 10:38 that Jesus was anointed with the Holy Spirit and with power. Power is associated with the anointing of the Spirit. The anointing will cause growth, enlargement of authority, and power. We see this with David, with Jesus, and many others throughout scripture and church history.
The anointing caused David to grow, to walk in new levels of authority and power by the Spirit, and the anointing will cause us to grow so that every confining weight falls from us. The anointing, mashach, empowers us to operate beyond human ability. We begin to operate from divine initiative.
Consider what Psalm 92:10 states, "but my strength you have exalted like a wild ox; I have been anointed with fresh oil." (NKJV)
Have you ever seen a bull or ox up close? They are big and powerful. The anointing of the Spirit, or the oil of the Spirit, releases a power upon you that causes an enlargement. You begin to operate differently as the Spirit leads. David was able to "run against a troop and leap over a wall" because of the anointing. He was able to battle the Philistine giant Goliath, out-matched in the natural, but by the Spirit, he was able to operate beyond his natural reasoning and strength. It's the power for the anointing! You need the anointing of the Spirit to fully pursue your purpose and fulfill your destiny.
Next week we will examine David's life further related to Destiny Discovered!