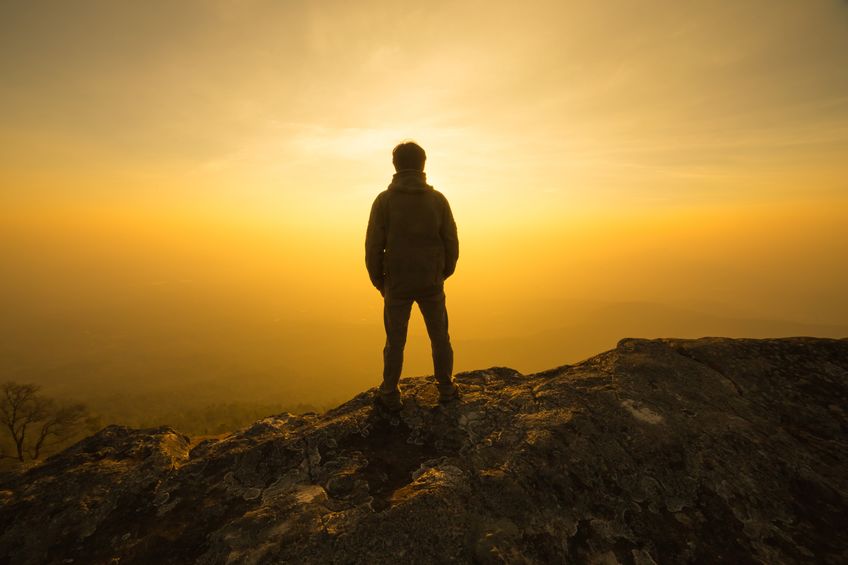 Prayer, in its simplest form, should stem from delightful communion with our creator, Savior, and friend. But prayer is also petitionary. In the Lord's prayer, Jesus directs us to "ask for our daily bread." God expects us to "ask" for our needs, even though He knows what we have need of. Further, prayer also consists of intercession on behalf of others.
Several places in scripture exhorts us to "call upon the Lord." Let's look at one of my favorites, Psalm 50:15:
Call upon Me in the day of trouble; I will deliver you, and you shall glorify Me." NKJV
I've used this scripture often in life, sometimes in the most severe of situations when my only hope was God's miraculous intervention. In May, while suffering a heart attack, I used this principle. I cried out to the Lord: "Jesus, I need your help!" Suddenly, in the back of an ambulance, on the way to the hospital, I saw Jesus and He said, "You have a blockage in your heart, but you are going to be okay, and you will live for many more years." My chest pains were still there, but He gave me His word, comfort, and peace that sustained me as I received an emergency heart catheterization procedure. Now, seven weeks later, my recovery has been remarkable, and my long-term prognosis is very good.
God intervened as I prayed and called out to Him that night. But His answer didn't come as I expected. I would have preferred all the chest pain to immediately leave! Rather, for reasons only He knows, He simply gave me His word and peace; I had to trust Him through the medical procedure and the recovery afterward. God promises to be with us always and He promises to answer prayer—you can trust Him! But know this, the answer may not come in the manner or timing of your choosing!
Jesus, the One True Vine
When it comes to petitionary or intercessory prayer, do you have the right to ask God for your requests? Said another way, "How demanding can you be in prayer?" The answer to these questions might surprise you. Let's use the parable of the vine Jesus gave in John 15 to answer these questions related to prayer.
I am the true vine, and My Father is the vinedresser. Every branch in Me that does not bear fruit He takes away; and every branch that bears fruit He prunes, that it may bear more fruit. You are already clean because of the word which I have spoken to you. Abide in Me, and I in you. As the branch cannot bear fruit of itself, unless it abides in the vine, neither can you, unless you abide in Me. "I am the vine, you are the branches. He who abides in Me, and I in him, bears much fruit; for without Me you can do nothing. If anyone does not abide in Me, he is cast out as a branch and is withered; and they gather them and throw them into the fire, and they are burned. If you abide in Me, and My words abide in you, you will ask what you desire, and it shall be done for you. By this My Father is glorified, that you bear much fruit; so you will be My disciples." John 15:1-8 NKJV
In John's gospel, Jesus is declaring that He is the "true vine" or the "true Israel." He is the One on whom God's purposes are now resting. Further, He implies that His followers are members of God's true people—if they belong to Him and remain in Him. This parable about the vine refers to Jesus and His people. Jesus concludes the parable about fruitfulness, "By this my Father is glorified, that you bear much fruit, so you will be my disciples." (John 15:8)
Two-Fold Fruitfulness
Jesus openly declares that the Father desires for the followers of Jesus to bear fruit. This fruitfulness should be two-fold. First, it involves the development of godly character in one's life, or as Paul describes in Galatians 5, the fruit of the Spirit. Secondly, Christians should continually bear fruit in the kingdom of God, i.e. reach the lost, set people free, heal the sick, and make disciples—resulting in the expansion of God's Kingdom.
In this parable, we have clear promises from Jesus that God will answer prayer as we endeavor to bear kingdom fruit. We need to have a firm conviction of the faithfulness of God to answer prayer—He wants us to be fruitful and for our fruit to endure!
Ask What You Desire
If you abide in Me, and My words abide in you, you will ask what you desire, and it shall be done for you." (John 15:7 NKJV)
Do you notice how clearly Jesus states in this verse that we should expect answers to our prayer? But conditions appply. Before I unpack this verse and parable, let's ask some more questions.
First, "Do you have the right to demand anything from God?" Secondly, "How bold do you dare to be in prayer?" Thirdly, "What are your rights, your limitations, and your boundaries when it comes to the issue of prayer?" I ask these questions because I find that many people struggle with being direct and bold in prayer. Yet, I believe Jesus invites us, through this parable and other teachings, to remain confident and direct with God when praying.
Abiding in Christ
I believe that the above questions are answered by two other questions, "Are you abiding in Christ?" and "Does His word abide in you?" John 15:4 says, "Abide in Me, and I in you. As the branch cannot bear fruit of itself, unless it abides in the vine, neither can you, unless you abide in Me." (NKJV)
The English word abide in this verse translates from the Greek word ménō. Ménō means primarily to stay in relation, to continue, to remain, to abide, and to endure. (a) "to stay in a place," figuratively "to remain in a sphere," (b) "to stand against opposition," "to hold out," "to stand fast," (c) "to stay still," and (d) "to remain," "to endure," "to stay in force." [i] Ménō implies an action required on our part—we are to abide, or remain, endure or stand fast in the Lord.
Faith and work of the Spirit have united us together with Christ, but we must also choose to remain in Christ, allowing His word to fill us. In other words, we must be intentional about our relationship with Him.
Oswald Chambers, an early twentieth-century Christian evangelist, teacher, and author of the devotional My Utmost for His Highest, said this regarding abiding in Christ,
The disciple who abides in Jesus is the will of God, and his apparently free choices are God's fore-ordained decrees. Mysterious? Logically contradictory and absurd? Yes, but a glorious truth to a saint." [ii]
Your abiding in Christ is the very will of God, and your seemingly random choices are part of God's intended purpose for your life—mysterious indeed!
You discover the depth of your prayer life through your ongoing relationship with Jesus. All fruitfulness relates to your intimacy with Christ. Out of intimate relationship with God, your asking becomes one of confident assurance.
As you remain in Him, His word builds faith and trust that He will answer your prayers and meet your needs. Your understanding of God changes as your mind becomes renewed. Prayer now flows from intimacy with Jesus, and expectation for answers flows from of one's abiding relationship.
When you focus upon Jesus and abiding in Him, love flows, and promises are realized. You discover all fruitfulness in live through abiding in Jesus and God's word—the One True Vine.
The Importance of Asking
Jesus used an attention-grabbing word in John 15:7 when He was speaking to the disciples about prayer. Ask in this verse is from the Greek word aitéo and silences the religious insistence that we are unworthy, with no rights, to come into the presence of God and ask. It also refutes the concept that we must pitifully beg the Lord for the things we have need. Aitéo means to be adamant in requesting and demanding assistance to meet tangible needs, such as food, shelter, money and so forth. It also means to ask with urgency, even to the point of demanding— 'to ask for, to demand, to beg of, to demand of.' [iii]
Although this word aitéo means to demand or insist, it does not give a believer the right to be arrogant or rude in his approach to God. In the NT, the word aitéo portrays a person addressing a superior. The person may insist or demand that certain needs be met, but he approaches and speaks to his superior with respect and honor.
The word aitéo also expresses the idea that one possesses a full expectation to receive what was firmly requested. Its usage in John 15:7 primarily has to do with requesting things of a physical and material nature—such as food, clothes, shelter, money and so on. Jesus said plainly that we are to pursue God's kingdom and righteousness foremost, and He promises to provide for our material needs (see Matt. 6:33).
Jesus said in Luke's gospel, "Do not fear, little flock, for it is your Father's good pleasure to give you the kingdom." (Luke 12:32) God desires to freely give us the benefits of his kingdom.
But what is God's kingdom?
In simple terms, God's kingdom is the right of our king to rule, and the domain over which God rules. When we pray, "Your kingdom come, your will be done" from the Lord's prayer model, we ask for God's rule and domain to take precedence over our lives. Additionally, God the Father, a just and benevolent King, desires to provide abundantly for the citizens of His kingdom.
Even in medieval times, good kings desired to take care of those in their kingdoms. How much more the just and righteous High King of heaven?
Our heavenly Father and King promises to take care of us! Yet, He expects us to ask, through petitionary prayer with confidence. We have the ability to "make a demand" upon heaven, as we confidently abide in Jesus, expecting answers to our prayers and expecting fruit to remain. Truly, the Father is glorified when we are fruitful in every aspect of our lives.
In Luke's gospel, Jesus instructs the disciples how to pray, petition, and persist in prayer,
So I say to you, ask, and it will be given to you; seek, and you will find; knock, and it will be opened to you. For everyone who asks receives, and he who seeks finds, and to him who knocks it will be opened." (Luke 11:9-10 NKJV)
The English word ask, in the phrase "ask, and it will be given to you," also translates from the Greek word aitéo reflects the Greek present tense—implying continual asking. Jesus is instructing us to ask, and to continue to ask, believing that the answer will manifest.
So how long do you pray? Keep praying until you receive the answer, or the Spirit gives you assurance that the prayer is answered.
When you know you are praying according to the will of God, you don't have to sheepishly utter your requests. Rather, you can boldly assert your faith and expect God to move on your behalf.
God invites you to act confidently and courageously in prayer, and to continue to pray until you realize the answer. Act upon His revealed will and make a demand until the promise manifests. You must ask and continue to ask until you see the object of your prayer.
This idea of "demanding" something from God bothers some.  However, they wouldn't find this concept of prayer so disturbing if they kept the words of Jesus in context. First and foremost, God is our loving Father. He delights in meeting our needs and giving good gifts to his children. Once again, the first part of John 15:7 gives us the key, "If you abide (or remain) in Me, and My words abide (or remain) in you …" (NKJV)
Relationship breeds confidence in God's promises. Meditating on God's word builds faith and assurance of God's willingness to answer prayer and back up his promises.
To underscore this point, look at what Jesus said in Matthew's gospel, "How much more will your Father who is in Heaven give good things to those who ask Him." (Matt 7:11 NKJV) You have a right to come boldly before God and ask Him for the things you need and for the desires of your heart.  In fact, He expects you to do so! Remain in Him and have confidence in your relationship and His promises.
Don't Ask with Selfish Motives
Conversely, James teaches that believers often do not have what they need because they don't ask (aitéo) properly, or with pure motives:
You long for something you don't have, so you commit murder. You are jealous for something you can't get, so you struggle and fight. You don't have because you don't ask." (James 4:2 CEB)
Apparently, James dealt with disciples who murdered in order to get what someone else had! Others found themselves controlled by jealousy and fought and struggled to obtain what they desired. James' response to wrong attitudes and behavior, "You don't have because you don't ask (aitéo)."
Cease Striving and Ask with Joy
When we abide in Christ confidently, we cease from striving and learn to ask with joy for the things we need and desire. However, carnal Christians operate from fear, jealousy, envy, and strife; attempting to obtain what others have through wrong means and motives.
A sign of mature faith is confident abiding in Jesus and His word, asking of the Father assertively of what one needs and desires, but with humility.
Next week, I'll look at the connection between asking and the joy of the Lord—they are linked! For my USA friends, have a safe and happy 4th of July holiday this week!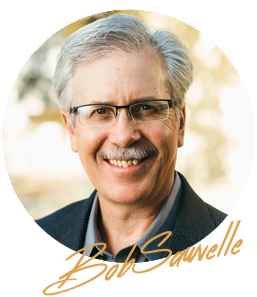 For a more in-depth look at this topic, watch the Passion Church message, "Do You Have the Right to Ask? Part 2"
[i]Kittel, G., Friedrich, G., & Bromiley, G. W. (1995). Theological Dictionary of the New Testament (581). Grand Rapids, MI: W.B. Eerdmans.
[ii]Oswald Chambers, My Utmost for His Highest: Selections for the Year (Grand Rapids, MI: Oswald Chambers Publications; Marshall Pickering, 1986), June 7.
[iii]Johan Lust, Erik Eynikel, and Katrin Hauspie, A Greek-English Lexicon of the Septuagint: Revised Edition (Deutsche Bibelgesellschaft: Stuttgart, 2003), αἰτέω.