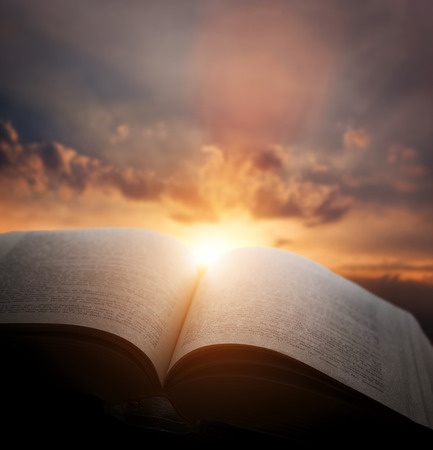 God often communicates through subtle impressions. Our daily lives are busy; if we are not careful to observe God's ways, we can miss His gentle impressions and signs that speak "loudly." You and I can be "seeing," but not really "see." That is, we can observe through our natural sight and senses many things around us, but be "spiritually dull" to what God may be revealing plainly.
Learning how to "lean into God" and see, hear, and understand what He is communicating is vital to maintaining our intimate relationship with the Lord and obtaining His direction and strategy in life. Jesus said to His followers that they are "friends." He reveals His thoughts and plans to friends who are close to Him (John 15:14-15). But, as we will examine in Mark 8 this week, even "friends of God" can be slow to understand God's ways, nature, and what He is revealing.
John 3:16 Revealed to Millions!
I was reminded of a story last week that revealed the subtle, and perhaps not so subtle, ways that God communicates. The story involves former NFL quarterback Tim Tebow. CBN News covered the story last week on their web page, Tebow John 3:16 Article and Video
CBN's story covers a video of former NFL quarterback Tim Tebow recalling an amazing Biblical 'coincidence' in his life that is going viral on social media. The story begins with Tebow in his college football years. It was 2009 and he was weeks away from competing in the highly televised national championship football game.
Tebow said God led him to write John 3:16 under his eyes for all the world to see while he played. "The next six weeks leading up to the game I was really agonizing and contemplating what verse and God kept bringing up to my heart and my head John 3:16, which is the essence of our Christianity. It's the essence of our hope," Tebow said in the video. After winning the championship game he found out something incredible happened during the game: 94 million people Googled John 3:16.
"Honestly my first thought was, 'How do 94 million people not know John 3:16?'" Tebow said. "I was just so humbled by how big the God is that we serve." But that's not where the story ends.
Fast-forward three years to 2012. Tebow is a Denver Bronco playing the Pittsburgh Steelers in the playoffs, and after the Broncos won, he headed into the post-game press conference when his public relations representative stopped him in his tracks. "He says, 'Timmy, did you realize what happened?' I was like, 'Yeah, we just beat the Steelers. We're going to play the Patriots.' And he was like, 'No, do you realize what happened?'" Tebow shared. "He said, 'It's exactly three years later from the day that you wore John 3:16 under your eyes,'" Tebow continued. "I was like, 'Oh, that's really cool.'"
"He said, 'No, I don't think you realize what happened. During the game you threw for 316 yards, your yards per completion were 31.6, your yards per rush were 3.16, the ratings for the night we're 31.6, and the time of possession was 31.06 and during the game 91 million people google John 3:16 and it's the number one trending thing on every platform,'" Tebow shared.
"I was just standing there in the hallway about to do this press conference just thinking that that night was about a football game. It really wasn't… we serve such a big God," he continued. Tebow believes God did something miraculous that night. "The God that we serve is a God of miracles," he said. "I just have to be willing to step out and say, 'Here you go, God, I'm going to give you my fish and my loaves of bread and watch what he does with it."
Miracle bread, a demand for a sign, and hardness of heart (Mark 8:1-21)
Like the miraculous feeding of the 5,000 (Mk 6:35-44), Mark now discusses the feeding of 4,000 in a Gentile region (Mark 8:1-10). Both stories stress the disciples' lack of faith, both end with abundant leftovers, the dismissal of the crowd, and the departure by boat.
However, Jesus takes the initiative in this story—after 3-days of ministry, He is moved with compassion for the people. Moved with compassion (pity) is like the Greek verb used in Mk 1:41; 6:34, denoting a strong, gut-wrenching emotion. This is how the Lord feels for us! The Father's love and compassion for humanity—all people everywhere!
As if to test the disciples (see John 6:6), he presents the problem to them, Mark 8:3 NLT, "If I send them home hungry, they will faint along the way. For some of them have come a long distance."  The word for faint is used elsewhere in the NT for losing heart or getting discouraged in the face of the struggles of the Christian life (Gal. 6:9; Heb. 12:3,5)
Just as we can become weak due to a lack of food, we can become spiritually weak apart from the bread of life—Jesus and his words. Deut. 8:3 "…man shall not live by bread alone; but man lives by every word that proceeds from the mouth of the Lord."
Jesus is again challenging the disciples, stretching their faith for future ministry.
How will they respond when there is great need, and the resources simply aren't enough to feed or spiritually nourish the people? Will they simply send the people away (as in Mark 6:36), or will they trust Jesus to provide, using whatever small amount they can give Him?
I asked the question a few weeks ago: Is Jesus enough? The answer must be yes! Learn to obtain God's strategy first, then trust him for the provision for the assignment!
The disciples previously witnessed the miraculous provision of the 5,000; but, they are skeptical again, "Where can anyone get enough bread …" Many disciples today are no different; doubt and unbelief prevail thoughts when confronted with challenging circumstances.
Are we, like the disciples, not able to grasp the full revelation of Jesus—the bread of life—that He is able to multiply whatever we put into His hands? The poverty of our own faith clouds our ability to clearly see Jesus. We often have only "situational faith!" Faith tied to the senses, not Jesus!
In Mark's previous stories, multitudes encounter the love and power of God! Food is multiplied for the masses and numerous healing miracles occur. But the Pharisees are unable to "see" who Jesus is. Their religious activity and hardened hearts blind them from the working of God's Spirit. For these Pharisees, Jesus abundant miracles, revealing God's love for humanity, are not enough.
"This generation," recalls the "evil generation" of Israelites who refused to trust God after witnessing all that He had done in Egypt, who died in the wilderness, and never entered the promised land.
Like them, Jesus' opponents are self-willed, full of unbelief, and refuse to relate to God on His terms; i.e., live by faith and obediently follow God!
To demand irrefutable evidence is not only a sign of unbelief, but a demand for control. "Force us to believe God, otherwise we won't trust you or change our hearts!" Faith that is compelled is not faith, or love, at all!
Jesus responds, "No sign will be given to this generation!"
That is no sign that could satisfy their demand for undeniable proof. You see, Jesus miracles and mercy demonstrate God's love for humanity, they invite faith, but they do not coerce faith!
I've observed people witness God's acts of mercy and power, yet hearts remain hard toward God. God will not force repentance or faith—He invites. God cannot be proven through empirical scientific data, He is, we believe!
Is Your Heart Still Hardened? (Mark 8:14-21)
This second dialogue that follows the miracle feeding of 4,000 involves the disciple's hardness (blindness) of heart. This passage brings to a climax the theme of the disciple's failure to understand the meanings of Jesus' words and actions.
The Pharisees are unwilling to change, whereas the disciples are teachable, willing to allow their hearts and minds change. The fact that they continue to follow Jesus proves their willingness to release stubbornness of heart and allow change.
Mark begins this passage by noting the disciples have only brought one loaf of bread. While it may seem a trivial detail, Jesus uses this to illustrate the purpose of the previous feeding and healing miracles. Simply, Jesus is the "one true loaf," (literally one bread) in the boat! Jesus is enough, don't you understand?!
The disciples still do not understand, and Jesus warns them against the leaven of the Pharisees and of Herod. Leaven, or yeast, is used to make dough rise, a tiny amount will permeate an entire batch of dough—you could say it is "cancerous."
Jesus is referring to spiritual leaven—the hypocrisy, insincerity, and ill will of the Pharisees and Herod and his supporters have shown Jesus. It spiritually represents the leaven of religion and politics—how they can permeate and pervert the gospel. In the NT, leaven is an image for sinful attitudes that, left unchecked, can corrupt the whole of Christian community (see 1 Cor. 5:6-8; Gal. 5:9). 
All of this, however, goes over the heads of the disciples. They conclude that Jesus is reprimanding them for not bringing enough bread!
After seeing Jesus twice miraculously multiply bread and fish, with an abundance left over, they are still worried about where they will get their next meal. In 7 questions, Jesus reproves them for spiritual blindness. Jesus emphasis on reasoning, perception, seeing, hearing, remembering, and understanding demonstrate effort required to see!!
The most stinging question, as in Mark 6:52, "Is your heart still hardened?" (Mark 8:17) The disciples, like Israel, failed to see that God's miraculous acts revealed His very nature—love, compassion, and care. The great news is that God is the one who initiates understanding—through the cross of Christ, the Holy Spirit draws and reveals God's love!
Principles for Overcoming Spiritual Blindness
Don't use your reasoning, trust God!
Human reasoning apart from God's understanding is illegitimate. Understand that to the natural mind, 5 loaves and 2 fish or 7 loaves and a few fish never feed multitudes with leftovers … but with God, all things are possible!
Human reasoning calculates by seeing, then attempts to believe, but this is not true faith! Our natural tendency is to have "faith" in what we can see and touch. This is called sense knowledge faith verses real faith through revelation of God's truth.
In Corinthian's, Paul quotes from Isaiah, "Eye has not seen, nor ear heard, nor have entered into the heart of man the things that God has prepared for those who love Him." Then Paul adds, "But God has revealed them to us through His Spirit. For the Spirit searches all things, yes, the deep things of God." (1 Cor. 2:9-10) Beyond our natural senses and understanding, the Spirit is revealing! God is working beyond what we can imagine too do for us the limitless!
As the writer in Proverbs states, learn to: "Trust in the Lord with all your heart, And lean not on your own understanding; In all your ways acknowledge Him, And He shall direct your paths." (Prov. 3:5-6)
Learn to perceive the subtle impressions of God.
Often, perception comes through very dim or faint encounters with God's Spirit. To know God—comes from the Hebrew word yada meaning to see, perceive, and to know intimately, like Adam knew Eve.
Learning to perceive God's ways begins through intimate relationship with the Lord. Jesus demonstrated this principle of relationship, in that "He only did what He saw His Father doing." (see John 5).Jesus then encouraged us to do the same, "Seek first the Kingdom of God …" (Matt. 6:33) Pursue God, His Kingdom and righteousness—perception develops through the pursuit of God!
We are to live out of divine relationship with God, making Him our first priority—expecting revelation and the miraculous as normal. He reveals His secrets to friends!
Realize that understanding of God's ways occur through daily impressions by Holy Spirit. God's word is illuminated, a thought comes to mind, a picture flashes across your mind, a sensation or feeling occurs, or perhaps you just have a "knowing" from the Lord.
Don't let your heart become hard toward God, keep it tender before the Lord.
Disappointment can lead to anger, bitterness, and offense toward God. Through prayer, worship, God's word, fellowship, serving, and giving we stay connected to God and humble. This helps guard our hearts against disappointment or offense.
Recall what God has done in your life and for others.
Remember the good works of the Lord! Look at the Psalms—over and over, the writers would call to remembrance the great acts of God. For example, Psalm 66:3, 5-6 declares, "Say to God, "How awesome are Your works! … Come and see the works of God; He is awesome in His doing toward the sons of men. He turned the sea into dry land; They went through the river on foot. There we will rejoice in Him."
Maintain your life in the Spirit, God's peace and joy will abound in your life, which helps to safeguard your faith. Paul wrote to the Colossians, "And let the peace that comes from Christ rule in your hearts. For as members of one body you are called to live in peace. And always be thankful. Let the message about Christ, in all its richness, fill your lives. Teach and counsel each other with all the wisdom he gives. Sing psalms and hymns and spiritual songs to God with thankful hearts." (Col. 3:15-16 NLT)
Develop your spiritual ability to see and hear from the Lord.
Each person is given a measure of faith (Rom. 12:3); it is up to you to develop this faith into one that "sees" into God's unseen Kingdom realm. Learn to hear, to see, to perceive! Learn to "lean into" God for deeper understanding, believe you can hear the voice of God.
Rom. 10:17 says that "faith comes by hearing, and hearing by the word (rhema – utterance) of God."  The faith of God – given to those who position themselves to see and hear – begins with trust, not relying on your senses or understanding, but by revealed truth and revelation of God and His nature. God is a loving Father, a faithful friend, and the lover of your soul—you can trust Him!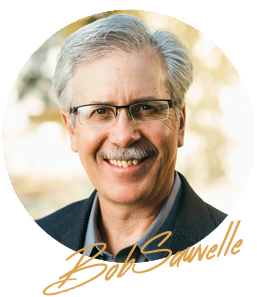 For a more in-depth look at overcoming spiritual blindness, be sure to watch the Passion Church sermon, "Having Eyes, Do You Not See?"

Copyright secured by Digiprove © 2018