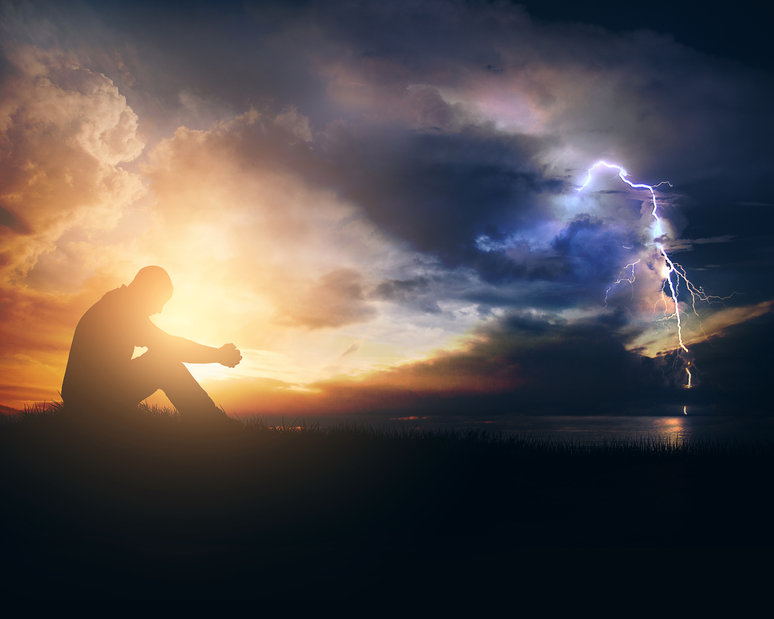 Lord, Teach Us to Pray, Part 8
The disciples had witnessed Jesus' supernatural lifestyle and concluded it was because He prayed consistently. So, they asked Him, "Lord, teach us to pray." (Luke 11:1) Jesus answered their request by giving them principles of prayer, what we call the Lord's prayer (Luke 11:2-4).
Always remember, there is a way to overcome difficulties even if we have unsuccessfully tried and done all we know to do to remedy our problem.
We have a God who does know every circumstance and who will never leave us for even the shortest moment. He does have some words for us, however, when things don't seem to be going the way we think they should.
In Luke 18:1, we read a parable showing that "Men always ought to pray and not lose heart." In the eighth verse, Luke 18:8, Jesus gives the challenge, "Nevertheless, when the Son of Man comes, will He really find faith on the earth?" There is never a time for quitting or letting up on any part of God's will for your life. Paul exhorts us to persevere,
And let us not grow weary while doing good, for in due season we shall reap if we do not lose heart." Gal. 6:9 NKJV
Moses persevered in what God had for him. Jeremiah spoke what God gave him despite tremendous opposition and personal risk. Ezekiel, Daniel, and so many others, as well as Jesus Himself, endured, didn't quit during their times of trial on this earth. Fix your eyes on Jesus, with Him, you can persevere, see prayer answered and your world transformed due to your persistent faith!
Confession and Forgiveness should be integral to prayer.
And forgive us our sins, for we also forgive everyone who is indebted to us. And do not lead us into temptation, but deliver us from the evil one." Luke 11:4 NKJV
After we ask God for daily needs and provision, we are to ask God for pardon. Jesus links the two petitions in order that we would recognize our need for confession and forgiveness as well. And He expects us to extend the grace of forgiveness to others.
Augustine labeled this request, "the terrible petition" because if we pray, "Forgive us our sins, for we also forgive everyone who is indebted to us…" and at the same time harbor unforgiveness, we are asking God not to forgive us.[1]
In Christ, you have been forgiven and your sins have been cast into a sea of forgetfulness. But Jesus' prayer model requires our humility before God and reliance upon His grace. Healthy introspection is needed daily.
When sin is unconfessed, it becomes a hindrance to God's grace and prayer being answered. Wrong attitudes, motives, and behavior affect us.
Humility is vital. John tells us that if we believe we have no sin, we are deceived. "If we say that we have no sin, we deceive ourselves, the truth is not in us." (1 John 1:8 NKJV) Paul wrote, "for all have sinned and fall short of the glory of God." Rom. 3:23 NKJV)
But there is freedom from sin and guilt, John writes, "If we confess our sins, He is faithful and just to forgive us our sins and to cleanse us from all unrighteousness." (1 John 1:9 NKJV) What a promise!
In Christ, we have been freed through new birth of the power of the sin nature, but we can still fall short of God's holiness and sin. When we do, Jesus has paid the price, we confess our wrong, receive His forgiveness and His cleansing from the guilt and shame!
God gives grace to the humble but opposes the proud. Confession is part of the process to break deception and pride in our lives—roots of sin.
Over the years, I've witnessed marriages restored, lives restored, and others thrust into ministry because of confession, humility, and surrender to God.
"Forgive everyone who is indebted to us…"
A condition of effective prayer is a forgiving spirit,
And whenever you stand praying, if you have anything against anyone, forgive him, that your Father in heaven may also forgive you your trespasses. But if you do not forgive, neither will your Father in heaven forgive your trespasses." Mark 11:25-26 NKJV
The power of faith and prayer is linked to your ability to live unhindered by offense or unforgiveness. You can't walk in the fullness of grace holding onto unforgiveness. A condition to answered prayer is living in forgiveness.
We live in a fallen world. People do and will continue to hurt us; some intentionally, others unintentionally, and often unknowingly. How you handle offenses is crucial not only to see answers to prayer, but also for your personal wellness and health.
Harbored unforgiveness fosters bitterness and restricts God's grace in our life. The only way out of the enemy's trap and the bondage it places you in is to forgive the offender sincerely. Forgiveness is God's way of providing us freedom from the unjust events that happen in life
"Do not lead us into temptation… deliver us from the evil one."
Trusting in God's protective ability was also explained when He said: "Do not lead us into temptation (don't allow us to come into the place of testing) but deliver us from the evil one."
Some scholars suggest that Jesus is using a figure of speech called a litotes (pronounced ˈlī-tə-ˌtēz),[2] which expresses something positive by negating its opposite. For example, we might say, "This dessert isn't bad is it?" Meaning, "This dessert is pretty good!" Or to a job well done, some might say, "Not bad!" Meaning, really good!
So when we are praying, "Do not lead us into temptation…" what we are really saying is, "Keep me away from temptation…" We are praying, "God, don't let the enemy ensnare me in a trap!" "God help me not give into temptation and the schemes of the evil one."
One of the primary snares or traps of the enemy is that of offense and unforgiveness.
Jesus made a profound statement in Luke 17:1, "It is impossible that no offenses should come…"  (NKJV) In this passage, Jesus is explaining that people will hurt and offend us in life, and our response is to forgive.
The English word "offenses" is derived from the Greek word skándalon, which can mean a "stumbling block or a trap." Skándalon denotes the act of placing a trap in someone's way, much like the bait stick of an old-fashioned mousetrap.
In the New Testament, skándalon describes entrapment used by the enemy. In both the New and the Old Testaments, the real issue in skándalon is the way we relate to God. It is an obstacle to faith and hence a cause of falling and destruction. [3]
Jesus was telling his followers in Luke 17:1 that obstacles to our faith and traps from the enemy will occur in this life. How? When people wrong you, the enemy will attempt to trap (skándalon) you through unforgiveness. When you hold onto offense and unforgiveness, you have taken the "bait" of his trap and you are caught.
Jesus, tempted by the devil, 40 days—Luke 4:1-13
Jesus tempted (tested) by food, power, and God's protection. But Jesus counters the enemy's attack by quoting God's word and resisting his invitation to do evil. Then Luke records this,
Now when the devil had ended every temptation, he departed from Him until an opportune time." (Luke 4:13 NKJV)
Notice the trial ended for the moment with Jesus. Luke indicates the enemy would return at the next opportunity to tempt and test Jesus. If this happened to Jesus, it will happen to us! We are never completely free of the enemy's schemes this side of eternity.
Keep in mind that your victory in one season helps to strengthen you to withstand greater trial in another season.
Jesus was tempted in every way, but without sin.
The writer of Hebrews records Jesus was our great High Priest, entering the Holy of Holies once and for all, free of sin,
For we do not have a High Priest who cannot sympathize with our weaknesses, but was in all points tempted as we are, yet without sin." (Heb 4:15 NKJV)
As a result, the following verse, "Let us therefore come boldly to the throne of grace, that we may obtain mercy and find grace to help in time of need." (Heb. 4:16 NKJV)
We can enter with confidence before the Lord in prayer because of what Jesus has done for us! And, He understands what it is like to be human, to be tempted, and to navigate life on earth.
Therefore, Jesus gives us an example, how to live in right relationship with God, led of the Holy Spirit, to live victorious over temptation and traps of the enemy. Jesus, who never sinned, was tempted, but didn't succumb to temptation.
We will all face temptation, just as Jesus did. But Jesus teaches us to pray to overcome the evil of the temptation. "Lord, keep me away from temptation!" Prayer can help us avoid the pitfalls, schemes, and traps of the enemy.
I love this confident statement about freedom from sin and confident prayer from eighteenth-century minister, revivalist, and reformer John Wesley:
Give me one hundred preachers who fear nothing but sin and desire nothing but God, and I care not a straw whether they be clergymen or laymen; such alone will shake the gates of hell and set up the kingdom of heaven on earth. God does nothing but in answer to prayer." [4]
Paul states that God provides a way to escape temptation,
No temptation has seized you that isn't common for people. But God is faithful. He won't allow you to be tempted beyond your abilities. Instead, with the temptation, God will also supply a way out so that you will be able to endure it." 1 Cor. 10:13 CEB
Did you catch this? With every temptation, God will give you a way out so that you can endure it! What a promise! Therefore, look for God's way out during times of testing and temptation.
In Christ, we are empowered by the Spirit to overcome temptation. We're not beyond sin, but the Holy Spirit is affecting the victory of Christ within us. This is the power of Jesus' grace at work in our lives by the Spirit and God's Word.
Have more confidence in God's ability to protect and keep you than in the enemy's ability to tempt, attack, or destroy you. In fact, God gives His angels charge over you to keep you in all your ways!
Staying in close relationship with the Lord through prayer, His Word, and following Him faithfully, helps us to foresee evil and avoid it.
A prudent man foresees evil and hides himself; The simple pass on and are punished." (Prov. 27:12 NKJV)
Sometimes the Lord reveals things or situations to avoid. Have you ever been directed by the Lord to not travel a certain rode, or delay a trip only to find out later there was an accident or situation? The Lord is revealing evil ahead, for you to avoid it! We don't rely on human wisdom, but on God's leading and understanding. We are to, "Trust in the Lord with all your heart, and lean not on your understanding." (Prov. 3:5 NKJV)
Consider Psalm 91:1-3,
He who dwells in the secret place of the Most High Shall abide under the shadow of the Almighty. I will say of the Lord, "He is my refuge and my fortress; My God, in Him I will trust." Surely He shall deliver you from the snare of the fowler And from the perilous pestilence." (NKJV)
As we make God our dwelling place, He promises to deliver us from the enemy's traps! The expression "snare of the fowler" literally means from the trapper of birds. Spiritually, it implies freedom from the schemes and traps of Satan.
Many become ensnared in the enemy's traps and then pray for God's deliverance. God is merciful and sometimes brings deliverance, but there are consequences to sin. However, it is much better to avoid the enemy's traps by praying daily to be delivered from temptation and evil before becoming trapped by it!
For those walking closely with the Lord, here is a wonderful promise of deliverance, "Call upon Me in the day of trouble; I will deliver you, and you shall glorify Me." (Psalm 50:15 NKJV) For the righteous, you can take this to the bank of heaven!
Jesus in Gethsemane faces the greatest challenge of His life. In this spiritual struggle, Jesus submits to the Father's will. He asks the disciples to pray, specifically to pray that they would not fall into temptation. But they fell asleep.
Luke 22:40, 46 "When He came to the place, He said to them, "Pray that you may not enter into temptation." … Then He said to them, "Why do you sleep? Rise and pray, lest you enter into temptation." (NKJV)
They were unaware of the spiritual battle taking place.  Later, they all scatter and Peter denies the Lord three times. Why? They failed to pray, to remain spiritually alert through prayer, to overcome the schemes of the enemy.
Jesus' warning to watch and pray was not for the disciples alone.
His warning and admonition are for all Christians. As we move closer to Christ's return, we need to be mindful of the spiritual battle taking place and the evil of the hour. Diligence in prayer is required lest we too "enter into temptation"—or the enemy's trap.
Jesus warned that the "cares of this life" would cause that day to come on many "unexpectedly." (Luke 21:34) Consider His warning,
Watch therefore, and pray always that you may be counted worthy to escape all these things that will come to pass, and to stand before the Son of Man." (Luke 21:36 NKJV)
Jesus warned that we are to watch and pray always—this is how we are strengthened to stand against the evil of the day.
God has and continues to answer the prayers of His people in every unimaginable circumstance. God does not want His people to succumb to fear, defeat, and failure!
God wants us to see results in prayer, just like we read of people in the Bible and church history, who obtained answers to prayer. Whether it is for family, guidance, wisdom, provision, healing, freedom from oppression, or revival—God answers and supplies in response to believing, persistent prayer.
Jesus said,
Ask and it will be given to you; seek and you will find; knock and the door will be opened to you. For everyone who asks receives; the one who seeks finds; and to the one who knocks, the door will be opened." (Matt. 7:7-8 NIV)
What does this mean? It means that God's supernatural, invisible power is working with us, able to work out every problem, anticipate every need, and supply whatever may be required. As God is true, so is His promise. Your prayers can be answered too—keep asking, keep seeking, keep knocking!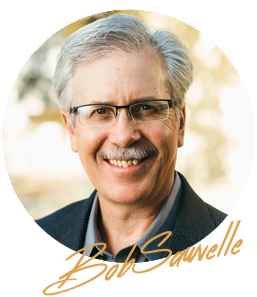 For a deeper look at this topic, watch the Passion Church message "Lord, Teach Us to Pray, Part 8."
[1] Haddon Robinson, Jesus' Blueprint for Prayer (Grand Rapids, MI: Discovery House Publishers, 2000), 20-21.
[2] https://www.merriam-webster.com/dictionary/litotes
[3] Gerhard Kittel, Gerhard Friedrich and Geoffrey William Bromiley, Theological Dictionary of the New Testament (Grand Rapids, MI: W.B. Eerdmans, 1985), 1037.
[4] Edward M. Bounds: Power Through Prayer – Christian Classics Ethereal Library (ccel.org)

Copyright secured by Digiprove © 2021