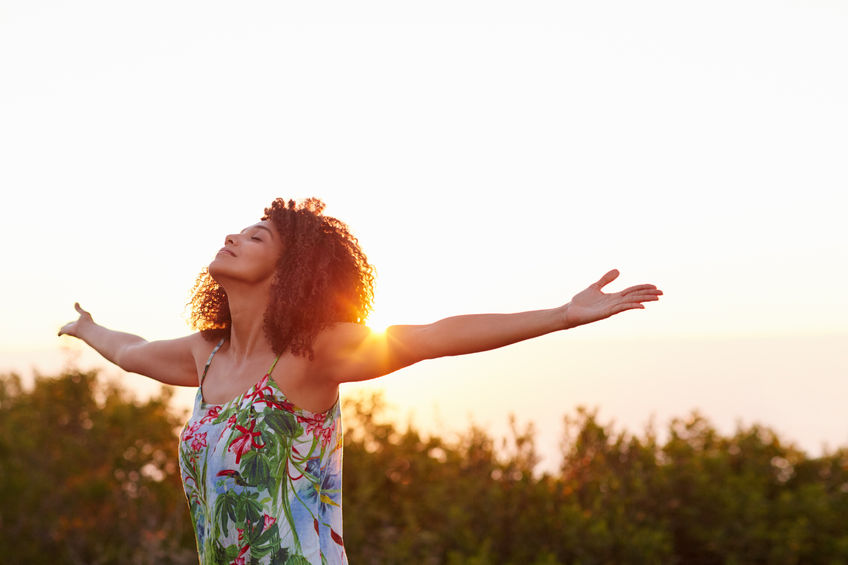 A while back, I spoke with a long-term friend who was not himself. He loves Jesus, is full of faith, and has seen God perform miraculous healings while ministering to others. In fact, he is one of the most optimistic people I know—he understands God's love and goodness.
It had been a while since we had spoken, and when I asked how his wife was doing after surgery last summer, he explained about complications that developed. I soon discovered why he was troubled. His wife's situation is severe. The doctors are unsure what is causing her problem and hesitant to perform another surgery without knowing the full extent of the cause. She is in terrible pain and suffering greatly—she needs a miracle—we are praying.
Their situation reminds me of two stories, interrelated in Mark 5. We read of the twelve-year-old daughter of Jairus who is near death and then of the woman with the bleeding condition for twelve years. Their stories illustrate how God can intervene in the direst circumstances. I pray today's blog brings faith and hope for everyone in need of a miracle! Let's examine these stories in Mark 5 more closely.
Who Can This Be?!
In Mark 4, Jesus calms the sea of Galilee and the disciples are so fearful at what Jesus has done that they exclaim, "Who can this be, that even the wind and the sea obey Him!" Mark 4:41
Mark answers this question with three miracle stories in Mark 5 and leaves no room for the reader to form an answer; he wants Jesus' action recorded in Mark 5:1-43 to demonstrate the answer. The liberation of the demonized man, the healing of the woman with the issue of blood, and raising the daughter of Jarius from the dead all convey one simple and profound truth—Jesus is Lord over all!
As Jesus said to Jairus, "Do not be afraid, only believe," exhorts each of us during the trials of life.
Desperate People
After the healing of the demonized man in the region of Gadara, Jesus crosses back over to the western shore of the Galilee, and Mark records two more miracle stories (Mark 5:21-43) that are linked together, helping answer the question of Mark 4:41, "Who can this be?"
The two stories have similar characteristics. The woman has the bleeding condition for twelve years and is near death; the little girl is twelve and dies, but is raised by Jesus back to life. The woman reaches her hand to Jesus (vs. 27), whereas Jesus takes the little girl by the hand (vs. 41).
Desperation also links them. Jairus is desperate for his daughter to be healed, and the woman with the bleeding condition risks further ostracizing from her Jewish community to receive healing.
Additionally, the theme of "uncleanness" connects these stories with the demonized man in Mark 5. Jesus comes into contact with the woman with a bleeding disorder and with a dead girl. He touched and made the "unclean" clean. In Mark 7, we will discover what truly makes one clean or unclean—the issues of the heart—not one's outward condition or lack of religious ritual.
We read of a large crowd gathering around Jesus as He arrives. Surprisingly, a ruler of the synagogue, Jairus (v. 22), comes to see Jesus. Mark doesn't name many people in his gospel, but records Jairus as the man in need of a miracle. Most scholars believe Mark mentioned him by name as he was a person of wealth and influence in the region around Capernaum.
Jesus is Society's Equalizer
Like the demonized man of the Gadarenes, Jairus falls at the feet of Jesus publicly. The woman with the bleeding disorder also falls at the feet of Jesus a few minutes later. In each of these cases, they are set apart by differing social situations, but they are united in their personal need of God's miracle power.
I was reminded of the Azusa Street Revival of 1906 in Los Angeles, CA. The revival, among many who were saved, baptized in the Holy Spirit and healed, was also noted as being very diverse. The rich, poor, white, black, Hispanic, Asian, educated, uneducated—all sought Jesus in this humble setting on Azusa Street! God's presence was tangible and immense joy flowed from the hearts who attended. Yet, amidst this mighty outpouring of God's Spirit, newspapers and other critics of the revival mocked it. One of their "complaint" was the "intermingling of the races!" How sad. Jesus breaks down every wall, every barrier. People who are desperate for God and in need of a miracle typically don't erect walls that divide—they come in humility.
Consider Mark's account of Jairus begging Jesus to come heal his daughter—he is desperate. Jesus responds to his plea and goes with him (v. 24).
Perhaps there is no greater concern or sorrow for a parent than to have a child near death. Jairus was willing to risk his position and reputation to get near Jesus. Desperation causes even the most affluent to cry out to God for help.
How desperate are we church for the children of our city? Some of them are "near death." What if we cried out, through prayer and intercession, for those who are suffering in our communities? Do we hear their cry, the cry of the parents who are hoping for a miracle?
The Unclean are Made Clean by Jesus
The crowd follows Jesus and presses in upon Him, allowing the unclean woman to approach Jesus and receive healing without others noticing that she touched Him.
Her bleeding condition of twelve years (perhaps from fibroid tumors) caused her to be isolated from Jewish society. Lev. 15:19-33 addresses this type of impurity: people were to avoid any kind of association with a woman who had this kind of disorder. Mark portrays this woman as being a complete outcast in every respect. She is unable to approach people and ceremonially unfit to approach God. According to Lev. 20, If she were married, there would be no sexual contact with husband. Further, she spent everything on treatment to no avail.
Think of it, added to her lengthy physical ordeal, she has the shame and stigma of being outcast and essentially rejected by family and society.
But, when she hears that Jesus is near, she comes from behind Him and touches His cloak, thinking, "If I touch his clothes, I will be healed." (Mark 5:27-28) We don't know when she first "heard" about this miracle worker, but when she learns of Jesus, hope returns. What if the Church shared with passion the good news of Jesus, and the great works He still does today? Hope would return to many in society—many need a miracle.
It was believed at the time that "great personalities" had the power to heal, and since their clothing was an extension of themselves, it too held power. For example, we read in Acts 19:11-12 how many were healed and delivered of demons just from clothing articles from the Apostle Paul. There is a "tangible" presence of God's Spirit and the anointing (smearing) that the Holy Spirit placed on Jesus and upon those who follow Christ.
Notice in this story, that immediately upon touching Jesus, "she knew in her body that she had been healed." Jesus also knows that power (dunamis) "had gone out" from Him, which in the Greek is in past participle form and is "no longer happening." Jesus then asks, "Who touched My clothes?" (Vs. 29-30)
For the 2nd time in these miracle accounts, the disciples are abrupt with Jesus (Mark 4:38; 5:31). "Look, Jesus, you're in a huge crowd and you are wondering who touched you!" They miss the point of His question—He is asking "Who touched Me in faith?" But, they are responding with human reasoning and understanding.
Jesus recognized that a person of faith had encountered Him—faith is the connector to God and His power. Jesus is the author and finisher of our faith, and is the same always—if you need more faith, look to Jesus!
Several years ago, I prayed for a woman who had five large, painful fibroid tumors. She was scheduled for surgery in a few weeks, but was desperate for the pain to cease and the tumors to be "gone." There was a word of knowledge that night about fibroid tumors, and she jumped to her feet believing for her healing. I approached her and her husband to pray for her healing. After praying with her for a few minutes, tears began to stream down her face. She began to exclaim, "The pain is all gone and I can't feel the tumors any longer!" She was healed! I encouraged her to go to her doctor to verify, but this woman "felt" in her body God's healing touch, evidenced by no more lumps and pain. She was desperate for her healing and had faith Jesus would heal her; she wasn't disappointed!
Jesus doesn't instantly recognize the person of faith who touched His clothes and keeps looking around for the person. Imagine His piercing eyes, gazing through the crowd as He asks, "Who touched Me?" The woman, healed, fears and is compelled to come and fall at His feet—hoping for mercy. (Vs. 33) The source of her fear is most likely due to knowing she has "deviled" Jesus as she touched Him and she is expecting punishment for her actions. Religion makes the unclean fear judgment, but in Jesus, all fear of judgment is removed!
Instead, He said to her, "Daughter, your faith has healed (sozo) you. Go in peace (shalom) and be freed from your suffering." (vs. 34) She is healed holistically! She can participate fully in the covenant life of God's people!
Why Trouble the Teacher?
While Jesus is still speaking to the woman, people arrive and give the sad news regarding Jairus' daughter, "Your daughter is dead. Why trouble the teacher?" (Mark 5:35) Jesus ignores their report and says to Jairus, "Do not be afraid; only believe." (vs.36)
Here is the great news, Jesus wants to be troubled! Truthfully, we don't "trouble" Him often enough! Cry out to Him, expect Him to heal, deliver, and save—it's never hopeless with God.
This passage literally reads, "Jesus refused to listen to the words they were saying." Remember, throughout Mark, "listening" is a key to understanding Jesus. We measure what we hear … are we "measuring" fear or faith?
One of the secrets to discovering the movement of God in our midst is with the ability to "listen" and "discern" which voices are contrary to the truth of the Kingdom of God. Fear often masquerades as truth and reason.
Jesus immediately acts to challenge human reasoning that is creating hopelessness. Faith and hope are connected! Without giving the father time to grieve, He states, "Don't be afraid, just believe!" Contrary to human reasoning, Jesus states not to fear death.
We read next that Jesus stops the crowd from following Him and only takes Peter, James, and John. (Mark 5:37) These close disciples would later be with Jesus on the mount of transfiguration and in the garden of Gethsemane.
Don't Let Emotions Steer Your Faith
They arrive at Jairus house, where professional mourners are wailing loudly. (vs. 38) Know doubt, Jairus faith was being greatly tested seeing the turmoil in his home. Emotion was setting the agenda—not faith. By the way, keep your emotions in check, they often are contrary to what God is doing.
Jesus shifts the attention and declares, "the child is not dead but sleeping." (Vs. 39) Jesus uses a well-known biblical metaphor for death as a catalyst to build the father's faith. But, they laughed at Him (vs. 40). The "they" is most likely these mourners. Tradition required that death be received with great signs and sounds of sorrow. Yet, they are unaware that the Jesus whom they are mocking had silenced a powerful storm, delivered a demonized man, and cured the woman's untreatable illness.
These mourners function out of human reasoning, which is often contrary to God's will (Mark 8:33), their skepticism and unbelief cause Jesus to remove them from the house. They are faith distractions for the parents and the three disciples!
The first time I ever prayed for someone with cancer was in my late 20's. A neighbor, Steve, who I befriended, was stricken at an early age with colon cancer. He was stage 4, and the doctors gave him and his family little hope of recovery. He was in the hospital being fed through a tube and fading quickly when the Lord impressed upon me to go and pray for him. I had little training in healing ministry, but I was confident that if God told me to go and pray for Steve, something would happen.
When I arrived at his room, I could hear the "mourners." There wasn't anyone in the room, but the voices of "doubt" love to override faith. I began to pray with Steve. I asked him if I could lay hands on his abdomen and pray, he agreed and I prayed and cursed cancer with everything in me—trusting God for healing power to flow. Steve thanked me and I left after we talked for a few minutes.
Three days later, Steve was released from the hospital. The doctors were confused, he could eat and was showing signs of improvement! I found out about a week later and went to visit Steve at his home. I was ecstatic, I knew God had done a miracle. When I arrived, his wife answered the door and looked angry. I asked if I could see Steve, she declined me a visit with him, and began to scold me for filling him with "faith ideas" and giving him false hope when he was terminally ill and would die! I was shocked and speechless. I politely said goodbye and left. She was full of doubt and unbelief, in fact, I don't think she wanted him healed! Within weeks, Steve passed away.
Negativity and skepticism inhibit God's power from working miracles. I believe Steve was touched by God, a miracle did happen, and he was released from the hospital, only to lose his healing with the doubt and negativity of his spouse filling the home atmosphere.
Arise!
Jesus takes the little girl by the hand, "Little girl, I say to you arise!" (Mark 5:41) Jairus' daughter is raised from the dead, give her something to eat! Who is this, even the wind and the waves obey Him?!" (Mark 4:41) Jesus words have power over storms, demonic powers, disease, and death!
Jesus words carry the weight of eternal life, ignoring Him is to reject salvation and refuse His power. He is the resurrection and the life—nothing is hopeless with God!
Only Jesus can heal the incurable and raise the dead to life.
Jesus ignores purity rituals and touches the unclean. God isn't affected by human impurity, sin, and disease. Neither are we today: go heal the sick and "cleanse the leper!" (Matt. 10:7-8)
He is no respecter of persons, as these two stories demonstrate (Jairus, a well-to-do leader and a poor woman afflicted by a horrible disease), Jesus will touch and heal regardless of one's position in life.
Mark illustrates that being male, pure, and wealthy is no advantage over being female, unclean, and destitute. In God's kingdom, faith enables everyone to meet Jesus with equality.
Hear Jesus' words today, "Do not be afraid, only believe?" What is your need today?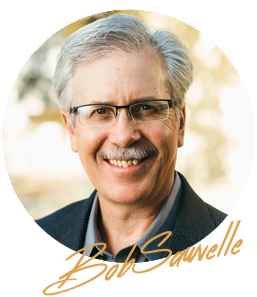 For a more in-depth look at this topic, watch the Passion Church sermon, "Don't Be Afraid, Only Believe!"

Copyright secured by Digiprove © 2017