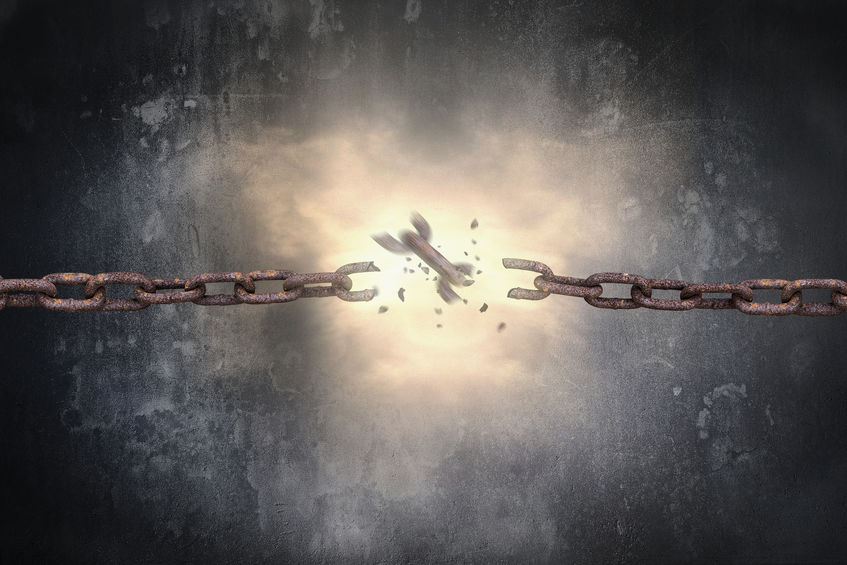 Overcoming the Grasshopper Complex, Part 1
Over the next couple of weeks, I want to examine the importance of understanding our identity in Christ and ways to overcome wrong identity beliefs. Awareness of our new identity in Christ is foundational to living an abundant life and as an overcomer. His victory has become our victory!
Let's begin with some thoughts from Paul on the subject.
 For you died, and your life is hidden with Christ in God." Col. 3:3 NKJV

I have been crucified with Christ; it is no longer I who live, but Christ lives in me; and the life which I now live in the flesh I live by faith in the Son of God, who loved me and gave Himself for me." Gal. 2:20 NKJV
Paul's language is clear: believers are dead to their old life and now live from new life in Christ. Our life is hidden or found in Christ. In Col. 3:3, the word hidden is from the Greek word kryptō, which means to keep safe, protect or hide. In Col. 3:3 the word implies to hide for the purpose of safekeeping. [1] In other words, in Christ, we are kept safe, hidden in Him!
We are united with Jesus in His death and resurrection; therefore, we are of His image and likeness. We also have a new identity; it is a heavenly identity. Our true family lineage is that of Christ, for we are born from above now.
Therefore Paul could say, "…it is no longer I who live, but Christ lives in me …" No longer "I" but Jesus who lives in me!
Paul declared in Phil. 4:13 "I can do all things through Christ who strengthens me." (NKJV) It is Jesus who lives in you through the person of the Holy Spirit who empowers you to live life at peace, confident, and courageous through all of life's ups and downs.
It begins with understanding who you are in God through Christ—completely loved, adopted, and not forsaken—ever! Your past does not define you, the cross and His resurrection define you and your future!
… forgetting those things that are behind and reaching forward to those things which are ahead…" (Phil. 3:13 NKJV) The past is closed, but the future lies ahead and is full of new possibilities!
We cannot live meaningful lives in the future if we are tied to our past failures and mistakes – or – even our past successes.  We must be able to learn from our past without being controlled by it to move ahead with what God has for us now.  By the way, I'm adopting this message and article from my book, Fulfilling Your Dreams.
The Grasshopper Complex, "Who are we to do this?" Num. 13:1-3,17-20, 25-33
The Israelites were a good example of being tied to the past, and not being able to look ahead with what God had for them in the present.  They still had a "slave mentality."
Twelve spies were sent out, and they found that the land to be productive, just as God had promised. But ten of the twelve were shaken with fear, the fear of failure! After all, the Canaanites had walled cities, the Israelites were accustomed to tents. Oh, and there were giants in the land!
The ten spies responded to Moses by saying, "Who are we to do this?" The root of their unbelief was a slave mentality. Their reasoning: former slaves who live in tents do not win battles against giants who live in walled cities. The Israelites were free from the bondage of Pharaoh and Egypt, but they still saw themselves as former slaves and therefore concluded failure was inevitable.
In other words, their slave mentality caused the nation of Israel to believe they were unable to possess what God had promised. It was their false identity that empowered unbelief and allowed their fear to rule them. Unbelief and fear are debilitating.
As a result, "… we were like grasshoppers in our own sight, and so we were in their sight." (Num. 13:33 NKJV) We are nobody, we are like mere insects that will get squashed! Conclusion: failure is inevitable, grasshoppers do not win wars!  Still slaves in their own minds!
When the Israelites saw themselves as weak slaves, it was assumed that the Canaanites did also – wrong!
 … I know that the Lord has given you the land, that the terror of you has fallen on us, and that all the inhabitants of the land are fainthearted because of you. For we have heard how the Lord dried up the water of the Red Sea for you when you came out of Egypt, and what you did to the two kings of the Amorites who were on the other side of the Jordan, Sihon and Og, whom you utterly destroyed. And as soon as we heard these things, our hearts melted; neither did there remain any more courage in anyone because of you, for the Lord your God, He is God in heaven above and on earth beneath." Joshua 2:9-11 NKJV
When they saw themselves as Grasshoppers, even the truth and facts of how others viewed them did not make a difference!  They looked at how big the obstacles were instead of how big God is!
Assumption apart from God's revelation leads to unbelief and fear. The Israelites' assumption clouded the truth. By the way, assumptions are termites to relationships!
God invited the Israelites to partner with him to accomplish great exploits, but unbelief and fear robbed them of a great privilege. Except for Joshua and Caleb, the spies looked at how big the obstacles were instead of how big God is. They were no longer slaves in Egypt, but they were enslaved in their minds by unbelief and fear.
It would be forty years before another generation of Israelites possessed the Promised Land. The unbelief of the ten spies distorted the truth and caused an entire generation to forfeit what God had freely given them.
What matters most is how we see ourselves. Who do you see in the mirror?  How do you look at yourself? How does God look at you? We are no longer slaves, but King's Kids! Don't get prideful, but understand your adoption into God's family and His care for you.
Paul wrote:
For those who are led by the Spirit of God are the children of God. The Spirit you received does not make you slaves, so that you live in fear again; rather, the Spirit you received brought about your adoption to sonship. And by him we cry, "Abba, Father." The Spirit himself testifies with our spirit that we are God's children. Now if we are children, then we are heirs—heirs of God and co-heirs with Christ, if indeed we share in his sufferings in order that we may also share in his glory." Rom. 8:14-17 NKJV
In verse 15, The Greek phrase for adoption to sonship is a term referring to the full legal standing of an adopted male heir in Roman culture. Therefore, heirs and joint-heirs with Christ.
You are part of God's family, His identity, and His lineage! You are an heir of God and joint-heir with Christ. His desire is to care for you, provide for you, and empower you to fulfill your destiny and purpose in this life. He did not leave us as slaves or orphans; rather, He gave us His Spirit to aid and empower us.
Our new life and identity are found in Christ. Where is Christ? Far above all power and principality! Our victory is in Christ, and we live from His ascension victory! We can now "go" in the power and authority of Christ, in our new kingdom identity and authority.
Typically, there is a three-fold unfolding of revelation of: 1) who Christ is, 2) what Christ has done, and 3) who we are in Christ. Most believe confidently in who Christ is and what He has done (through the cross and His resurrection), but few understand what this means relative to Christ in us and who we are in Him. When we understand who we are in Him, and how great He is in and through us, we begin to move toward 100-fold living and fruitfulness!
The revelation of your kingdom identity helps unlock the door to your divine destiny. Where you spend eternity hinges on what you believe about God. Your destiny hinges on your understanding of your identity in Christ and what you believe about yourself.
The Grasshopper Complex Defined. This syndrome occurs when we see ourselves as being unable to move forward in our purpose and destiny because of our wrong identity, past experiences, and present circumstances. Low self-esteem, trauma, fear, unbelief, and failure to trust God are all contributing factors.
Remember, in Christ, you are no longer a fearful slave, but an adopted child in God's family. Promised inheritance is for sons and daughters, not slaves. Getting free of a slave mentality is essential for you to move forward in life and appropriate your inheritance in God. Inheritance is forfeited through an unbelieving heart, but it is realized when God's truth transforms our heart and mind. Healing of the heart and mind needed!
We cannot face human problems with human resources, we will never succeed!  Jesus said, "all things were possible to him who believes." Belief in who Jesus is, what He has done, and who we are in Him is vital! We stand on His Word—always!
The disciples also looked at their ability instead of what God could do, John 6:5-10:
Then Jesus lifted up His eyes, and seeing a great multitude coming toward Him, He said to Philip, "Where shall we buy bread, that these may eat?" But this He said to test him, for He Himself knew what He would do. Philip answered Him, "Two hundred denarii worth of bread is not sufficient for them, that every one of them may have a little." One of His disciples, Andrew, Simon Peter's brother, said to Him, "There is a lad here who has five barley loaves and two small fish, but what are they among so many?" Then Jesus said, "Make the people sit down." Now there was much grass in the place. So the men sat down, in number about five thousand." NKJV
Jesus suggested that the multitude be fed. Philip checked the resources and concluded that there was no way they could do it, 200 denarii (half a year's wages) were not enough!  Philip looked at the human resources to meet human needs—this fails every time!
But, in verse 9 there is a boy who gave his lunch. The little boy saw the same problem but included Jesus in the calculation! Jesus went beyond human resources and met with supernatural provision.
When God is left out of your reasoning, the obstacles will always seem greater than your abilities or available resources. When you look at the challenges, and opportunities in front of you and say, "How can I possibly do that?" then failure is certain.
What are you facing today that seems impossible? Which is bigger, your problems or God? Your resources and abilities alone will never move you into extraordinary living, but with God, all things are possible! Instead of comparing our problems to God, we compare them to ourselves. Tell your problem how big God is!!!
Next week I want to examine why the spies succumbed to the Grasshopper Complex. I also want to share how we can get free of this syndrome.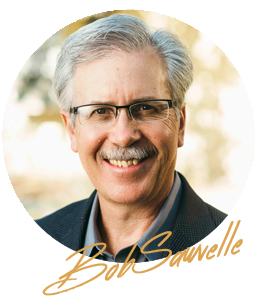 For a deeper look at this topic, watch the Passion Church message "Overcoming the Grasshopper Complex"
[1] James Swanson, Dictionary of Biblical Languages with Semantic Domains: Greek (New Testament) (Oak Harbor: Logos Research Systems, Inc., 1997).

Copyright secured by Digiprove © 2021