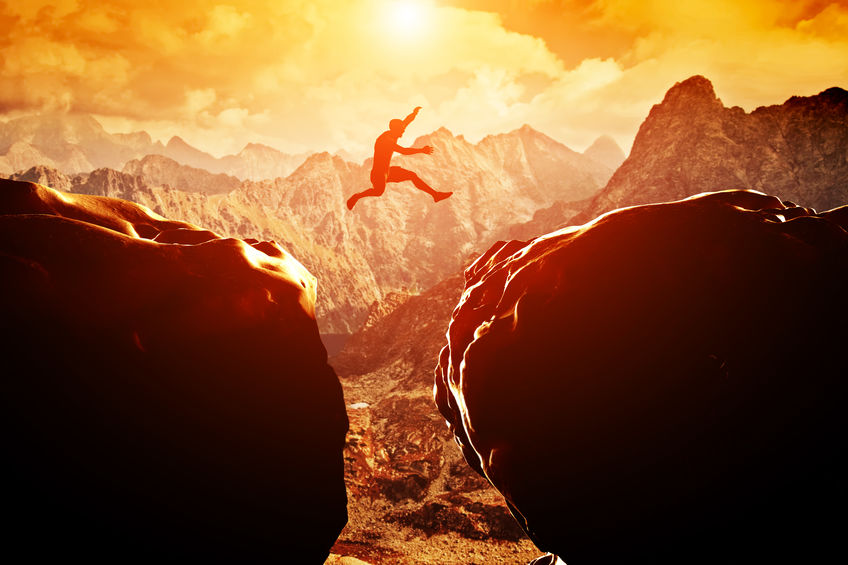 Overcoming the Obstacles, Part 6
I have been examining principles to overcome obstacles and fulfill destiny from the life of Joshua the last few weeks. As you may recall, Joshua was a servant to God and to Moses as his assistant before he became leader of the nation of Israel after Moses passed.
Joshua was faithful in the little and God could therefore entrust greater vision and responsibility for his life and for the people he was leading. When we are faithful in the little by using our time, talents, and treasure faithfully, God can release greater vision and purpose for His glory. Vision and stewardship in God's kingdom are connected!
Overcoming the Obstacles, Principles from Joshua's Success (Josh. 1:1-11)
Why did Joshua succeed? What were the key factors that enabled him to overcome? I have covered in the previous articles the following principles: first, God was his strength, secondly, Joshua believed God's promise. And last week I began examining how Joshua pursued God's vision. I will finish looking at vision today, as well as the principles of God being with each of us always and the importance of believing God's Word and acting on it. My book Fulfill Your Dreams delves into this subject in greater detail.
Pursue God's Vision
Joshua foremost sought God's vision for his life and for others. From his love relationship with the Lord, he was able to hear God's directive and vision that shaped his life and impacted the people of Israel.
For us, vision begins with Jesus; He is the author and finisher of our faith.
looking unto Jesus, the author (or originator) and finisher (or perfector) of our faith, who for the joy that was set before Him endured the cross, despising the shame, and has sat down at the right hand of the throne of God." Heb. 12:2 NKJV 
He is our first love, our desire. We love Him because He first loved us. As a genuine follower of Christ, we want to see Him, and we want His vision and mission to be fulfilled.
The Great Commandment
Pure vision originates in a genuine love for Christ alone. But this love for Him begins with receiving His love for us and knowing at a heart level you are forever loved and adopted by God. This heart revelation brings security, hope, and vision for the future.
Jesus said to him, "'You shall love the Lord your God with all your heart, with all your soul, and with all your mind.' This is the first and great commandment. And the second is like it: 'You shall love your neighbor as yourself.'" Matt. 22:37-39 NKJV
From this place of intimate love with God, we can love Him back completely, and then genuinely love others. The Great Commandment must precede the Great Commission (Matt. 28:18-20).
Vision Unfolds through Pursuit of Jesus
You are valuable to God! As a believer in Jesus, He has placed His Spirit within you to empower you to fulfill His vision and purposes for your life. Your faith in Jesus enables you to see His vision for your life, but it unfolds over time through intimate relationship with Him.
Proverbs 29:18 tell us, "Where there is no vision, the people perish." (NKJV) In the verse the word 'perish' means 'without restraint' or to "run wild." This means that if we do not have God's vision there is no direction and purpose. 'Without restraint' results in going many different directions, often at the same time. Being easily led astray and double-mindedness can occur. These are the reasons why the scripture says, 'the people will perish'.
Without an unfolding vision of Jesus as revealed in God's Word of who He is and who we are in Him, we tend to wander in direction and purpose. Kingdom vision flows from Christ through those who are yielded to Him.
Vision is intricately linked to hope. If hope fades, so does vision. Prov. 23:18 states, "There is surely a future hope for you, … hope will not be cut off." (NIV) Hope springs eternal for the person anchored in steadfast faith in Jesus. Our future hope of eternal life and complete consummation in Christ is our ultimate vision. We are trusting and confident in Jesus—He is our vision and our hope!
Vision focuses us on a specific goal or target. Vision helps us create a set of criteria by which we can eliminate those things which pull us aside or distract us from the purpose God has set before us. And it begins and is maintained with a constant gaze upon Jesus!
To understand God's vision and direction for our lives, we read His Word and wait in prayer with an expectation to hear and see what the Lord wants to reveal.
The secret things belong to the Lord our God, but those things which are revealed belong to us and to our children forever, that we may do all the words of this law." Deut. 29:29 NKJV
You are responsible for what God has unveiled, act confidently upon His revealed will—beginning in His Word. Vision is not automatic—if you are not looking and leaning into the vision God is revealing, you will not see it.
But understand that we know in part and see in part. Test words you receive, and prophecy given by others. Know also God does not reveal everything to us—it is for our own good (for example, how long we will live etc.)
What is the vision God has given you for your life, your family, your church?
God's desire and vision for the nations of the earth is to come to saving knowledge of Christ and for the church to make disciples in all the nations. But how this vision is accomplished varies for each of us, our churches, and ministries.
Discipleship begins with our commitment to Christ. "Come follow Me" must mean something to the believer, more than creedal agreement! For revival and awakening to occur, the Church must live from first love foremost. Change occurs as hearts change.
Nineteenth-century evangelist Charles Finney said, "Revival is no more a miracle than a crop of wheat!" In other words, when seed is sown in good soil and cultivated (disciples made), we should expect harvest. Revival is tied to our relationship with the Lord, our belief in His promises, and acting on His Word.
Purity of heart empowers vision.
Jesus said, "Blessed are the pure in heart, for they shall see God" (Matt. 5:8). In Christ, we are made pure and holy, and He is our sanctification and righteousness (1 Cor. 1:30). However, we are also instructed to pursue a holy life and allow ourselves to be transformed into His image (2 Cor. 7:1). We are to be clothed in our "new man," which is the very righteousness of Christ that is perfecting and establishing us.
To realize God's vision, pursue purity. Give no place for the enemy to accuse you or ensnare you. You will be more confident and there will be no hindrance to your prayers: "If I had not confessed the sin in my heart, the Lord would not have listened. (Psalm 66:18 NLT).
Sometimes your vision, even breakthrough, is tied to a corporate vision and mission.
We tend to see our "salvation" as merely an individual experience in God. Yet, there are corporate dimensions to what we experience individually—we are interconnected. We are the "body of Christ," living stones being built into a spiritual house. Love, humility, and commitment are needed to see God's house built and established.
Know that God is with you as much as He is with anybody.
Many have an ungodly belief that God's presence and revelation are greater for some people than for others. However, from the beginning God said, "I will not leave you nor forsake you" (Josh. 1:5 NKJV). He promised this to Joshua and repeated the same statement 1,300 years later by the writer of Hebrews: "I will never leave you nor forsake you" (Heb. 13:5 NKJV).
God has committed Himself to you, not because you are good or because your faith is perfect. Rather, it is because you are His child, and He is your loving Father.
God is with you through the highs and lows of life—not just when you have success—otherwise, achievement would never come. The Father placed the Holy Spirit within you to empower you to fulfill dreams and purpose for your life.
Do not wait for the right circumstances, God is your circumstance. He is with you! Others before you simply took advantage of this truth—God is your circumstance. They simply believed it and acted on it. They refused to give into fear but acted in faith.
You can go in the name of Lord, with the same courage God imparted into Jos. 1:6: "Be strong and of good courage" Jos. 1:7; "Only be strong and very courageous" Jos. 1:9; "Be strong and of good courage; do not be afraid nor be dismayed." (NKJV)
Jesus said the "gates of hell will not prevail against His church." The powers of hell may roar, but we need to remember we serve the living God, and nothing is impossible with Him. Live from the revelation of the victory of Christ, His goodness towards those who believe!
Believe God's Word and act on it.
Foremost, Joshua was instructed to meditate on God's Word continually. He would find success as he did.
This Book of the Law shall not depart from your mouth, but you shall meditate in it day and night, that you may observe to do according to all that is written in it. For then you will make your way prosperous, and then you will have good success." Josh. 1:8 NKJV
Likewise, the writer of Psalm 1 instructs us to do the same,
Blessed is the man
Who walks not in the counsel of the ungodly,
Nor stands in the path of sinners,
Nor sits in the seat of the scornful;
But his delight is in the law of the Lord,
And in His law he meditates day and night.
He shall be like a tree
Planted by the rivers of water,
That brings forth its fruit in its season,
Whose leaf also shall not wither;
And whatever he does shall prosper." NKJV
What is the result of remaining in God's Word continually? We discover Godly success and prosperity in life. Stay in God's Word continually and act on what He has revealed.
God did not give Joshua much forewarning when He said within three days, they would cross the Jordan River to possess the land (see Josh. 1:11).
Israel had been on the east side of the Jordan for an entire generation. They were used to thinking of the other side of the Jordan as Fantasy Land. They had even become "grasshoppers" in their own sight (see Num. 13:33).
If you think you are a grasshopper, you are; because as a person "thinks in his heart, so is he" (Prov. 23:7 NKJV). But in God, you are not a grasshopper—ever!
You are never alone, never abandoned, and never outmatched in God! A renewed mind sees the impossible as the environment for God's miracle power to be displayed. We should live from our identity in Christ, His victory, and our eternal inheritance in Him!
Realize what was happening when God called Joshua. "The Lord [said] to Joshua: 'Moses … is dead. Now therefore, arise, go'" (Josh. 1:1-2 NKJV).
What a moment for purpose to unfold, for inheritance to be received—it began with a funeral! It was a disastrous hour for Joshua and the people of Israel. Their leader, Moses, has died, vision? However, God specializes in bringing life out of death.
Sometimes it is in the transition, the uncertainty of the hour that God's purposes begin to unfold and become clear as we believe His Word and act upon it.
Remember: Your greatness lies only in God. Cast off feelings of inferiority, He has committed Himself to you! Believe God's promises and act upon them.
That is why Joshua succeeded—because the same God who was with Moses was with him. He is the same God who is with you and will never leave you nor forsake you!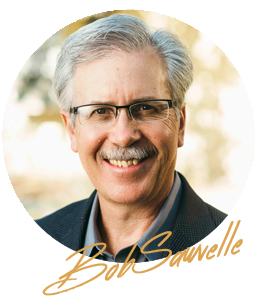 For a deeper look at this topic, watch the Passion Church message "Overcoming the Obstacles, Part 6"