Prepared for Spiritual Battle, Pt. 2
We are presently daughters and sons of God, citizens of His kingdom, and warriors in His army. Spiritual warfare is unavoidable, but we rest confidently in the finished work and victory of Christ. The powers of hell tremble at a glorious Church who knows her identity in Jesus and uses the spiritual weapons given to her. Truly, the kingdoms of this world will become the kingdoms of our Lord and Christ!
We recognize, that before Christ we "used to live in sin, just like the rest of the world, obeying the devil—the commander of the powers in the unseen world. He is the spirit at work in the hearts of those who refuse to obey God." (Eph. 2:2 NLT)
We understand that deception covers those who do not know Jesus, and our aim as His followers is to help liberate them from darkness.
Consider what twentieth-century author and Christian apologist C. S. Lewis wrote in his intro to the famous Screwtape Letters,
the general public prefers either to ignore the forces of evil altogether (to pretend they don't exist), or to use cartoon images of a 'devil' with horns and hoofs as an argument to that effect ('You can't believe in that nonsense, so you can't believe in a devil at all, can you?') – or to take an unhealthy interest in everything demonic, which can be just as bad in the long run."
I had a conversation once with a Christian attorney regarding spiritual warfare. At one point in our talk, I said something to the effect "Well, the devil and his cohorts seek to deceive, blind, and oppress humanity in every way." To that, he replied, "You don't believe in a literal devil, do you?" I said, "Yes and there are demonic powers at work as well." He looked shocked and politely ended the conversation. We never discussed the subject again.
The demonic realm is real, many are gripped by powers of darkness—individually and on a societal level. To ignore this reality plays into the enemy's hand. It allows him to keep people in bondage, oppression, unbelief, and sickness. Satan is a "legalist" and looks for ways to establish strategies against us, our families, our churches, and society. Even Jesus experienced his deceptive ways in the wilderness temptations (See Luke 4).
We recognize that we are not fighting against those who do not know Jesus or each other but against unseen forces.
We wage spiritual war as lovers of God, resting in the finished work of Christ. The Church is a glorious bride and a Holy army, prepared for spiritual battle. We live ready, for the stakes are high—the liberation of souls! Love must anchor and guide us—always.
I want to continue our discussion of being prepared for spiritual conflicts. Let us begin with Ephesians 6:10-20:
Finally, my brethren, be strong in the Lord and in the power of His might. Put on the whole armor of God, that you may be able to stand against the wiles of the devil. For we do not wrestle against flesh and blood, but against principalities, against powers, against the rulers of the darkness of this age, against spiritual hosts of wickedness in the heavenly places. Therefore take up the whole armor of God, that you may be able to withstand in the evil day, and having done all, to stand. Stand therefore, having girded your waist with truth, having put on the breastplate of righteousness, and having shod your feet with the preparation of the gospel of peace; above all, taking the shield of faith with which you will be able to quench all the fiery darts of the wicked one. And take the helmet of salvation, and the sword of the Spirit, which is the word of God; praying always with all prayer and supplication in the Spirit, being watchful to this end with all perseverance and supplication for all the saints— and for me, that utterance may be given to me, that I may open my mouth boldly to make known the mystery of the gospel, for which I am an ambassador in chains; that in it I may speak boldly, as I ought to speak. (NKJV)
In this passage, Paul is casting a vision to the Ephesian church of the battle they (we) are or would be engaged in. The Holy Spirit instructs all believers to put on the armor of God, to not only prepare for battle, but to be prepared to advance God's Kingdom.
Paul, who sees himself and believers as God's warriors fighting against demonic realms, commands the church to be strong in the Lord and wage effective warfare.
Finally my brethren, be strong in the Lord, and in the power of His might." Eph. 6:10 (NKJV)
Paul concludes this letter with a command to the Ephesian church. He tells them to be "strong in the Lord and the power of His might." This phrase could be translated, "Strengthen yourself in the Lord."
Paul wrote this letter to the believers around Ephesus. Ephesus was a major city under both the influence of Rome and a pagan deity Diana.
In Acts 19, we read of revival and resistance to the gospel in Ephesus.
Paul taught boldly about the Kingdom of God for over two years in Ephesus (Acts 19:10). Miracles were occurring (vs. 11-12), and revival broke out (Acts 19:18-20). Then the enemy was stirred up like a nest of hornets! The silversmith's business making Diana idols was threatened, and from their perspective Diana was threatened too (Acts 19:27).
Eventually, Paul and his companions were forced to leave the area. Preaching and teaching the gospel of the kingdom brought many to freedom and faith in Jesus. It also caused the powers of darkness to respond, attempting to silence God's voice of truth and freedom through Paul and his team.
Paul knew in both scripture and firsthand how the enemy seeks to steal, kill, and destroy. Our focus should not be on the enemy, rather on the glory and majesty of Christ. However, spiritual warfare is unavoidable; we cannot ignore this. The enemy seeks to weaken our walk with Jesus and cause us to disengage from spiritual conflict. Paul exhorts us then to:
Put on the whole armor of God, that you may be able to stand against the wiles of the devil." Eph. 6:11 (NKJV)
The phrase "put on" is from the Greek word endýō, which means to sink into, to clothe oneself.
We are to be complete in God's armor, as opposed to being strong in one aspect and weak in others. We are not to just learn the shield and not the sword. We are to sink completely into, clothe ourselves, in these spiritual disciplines. Why?
If we fail to wear God's prescribed armor, we will not be able to stand in battle. Satan wants to exploit our weakness and bring us down. A legionnaire might have a sword, and be incredibly good at it, but without his shield, and helmet, he is vulnerable to arrows and other weapons which will stop him from standing.
The word for stand is hístēmi, which means to make firm, establish, remain standing. We are to hold our ground against the enemy's attacks. Satan does not want the Christian to stand, but to fall.
We wear God's armor, or actively use these spiritual disciplines, to stand effectively against the wiles or schemes of Satan. The word for wiles is methodeía, meaning deceitful scheming, craftiness, trickery.
Satan has methods; his goal is to keep the lost, lost, and nullify the authority of the saved, by making them doubt who they are in Christ, stumble, or fall. He devises strategies against each of us—including our churches.
Deception is a major aspect of Satan's strategy against us.
Paul warned Timothy of deception, "But evil men and impostors will grow worse and worse, deceiving and being deceived." (2 Tim. 3:13 NKJV)
Jesus is the victor, but we are called to walk in His freedom and liberate others. We must live free from deception and learn how to combat the enemy with Kingdom authority and maintain our position.
Jesus came full of grace and truth. Truth breaks deception, it separates between what is of the Spirit and what is of human origin—including false ideologies, vain philosophies, and empty religion.
While Jesus our loving, compassionate Shepherd, He also came full of truth. His truth cut through the religious attitudes of the day. In fact, Jesus made this bold statement about the effect of the gospel and truth:
Do not think that I came to bring peace on earth. I did not come to bring peace but a sword. For I have come to 'set a man against his father, a daughter against her mother, and a daughter-in-law against her mother-in-law'" Matt. 10:34-35 NKJV
Jesus, His words, and person divide even in families. Jesus, our loving Savior, lamented over Jerusalem because she rejected Him. "You did not recognize the time of your 'Messiah's' visitation." (Luke 19:44 NKJV) Jesus, in righteous anger, overturned the money changer's tables and those who sold doves in the temple, because they had defiled God's house of prayer and worship. (Matt. 21:12)
His Word still divides today.
Many today, including some in the Church, are deceived by the enemy's schemes about important issues such as racism, abortion, violence, sexual sin, etc. The Bible for many has become "outdated." God's Word is still truth, even though cultural norms (influenced by demonic powers) would try to dictate otherwise. Moral relativism has gripped American society. Humanistic thinking, some of which is influenced by neo-Marxist thought, prevails. Our nation is being given a choice right now—the choice is far greater than electing a president this fall.
We see through the Bible and Church history times when God raises up prophetic voices to awaken and warn His people—it is His mercy and grace for humanity. Consider Joel's warning to ancient Israel, a word for us as well—an alarm is going off once again in our land:
Blow the trumpet in Zion, And sound an alarm in My holy mountain! Let all the inhabitants of the land tremble; For the day of the Lord is coming, For it is at hand:" (Joel 2:1 NKJV)
Prior to and during the American Revolution, our nation was impacted by its clergy. They were often referred to as the "Black Robe Regiment." They were known for their passionate preaching; encouraging their congregations to follow Christ and to stand for freedom against British tyranny. According to historian B.F. Morris in 1864,
The ministers of the Revolution were, like their Puritan predecessors, bold and fearless in the cause of their country. No class of men contributed more to carry forward the Revolution and to achieve our independence than did the ministers…by their prayers, patriotic sermons, and services [they] rendered the highest assistance to the civil government, the army, and the country."
Their churches were often targeted by the British troops, torched, ransacked, and pillaged. These Patriot preachers were staunchly patriotic, seriously independent, and steadfastly courageous. They were found in almost all Protestant denominations of their time: Baptist, Presbyterian, Congregational, Anglican, Lutheran, and German Reformed. [1]
While the forces of darkness would attempt to silence the 21st Century Church, I believe the Lord is raising up shepherds with prophetic voices to awaken God's people from slumber and apathy to stand for God's Kingdom and our civil and religious liberties in America. Many are—many are responding, praying, and standing courageously against darkness in this hour.
It is a critical hour for America, but Jesus has already defeated these unseen powers—Church, take your place as watchmen on the wall. There is a call to spiritual arms in this hour … for your life, your family, the Church, and our nation. It's not a time to ignore the alarm and continue to slumber, but to arise!
Satan and the hordes of hell fear a Bible-believing, Spirit-filled, praying Church. From His victory and authority, we prevail. We must stay vigilant!
I'll conclude this series next week!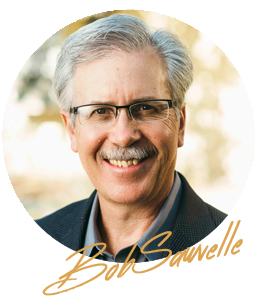 For a deeper look at this topic, watch the Passion Church message, "Prepared for Spiritual Battle, Part 2"
[1] https://americanpastorsnetwork.net/resource/patriots-from-the-pulpit/

Copyright secured by Digiprove © 2020