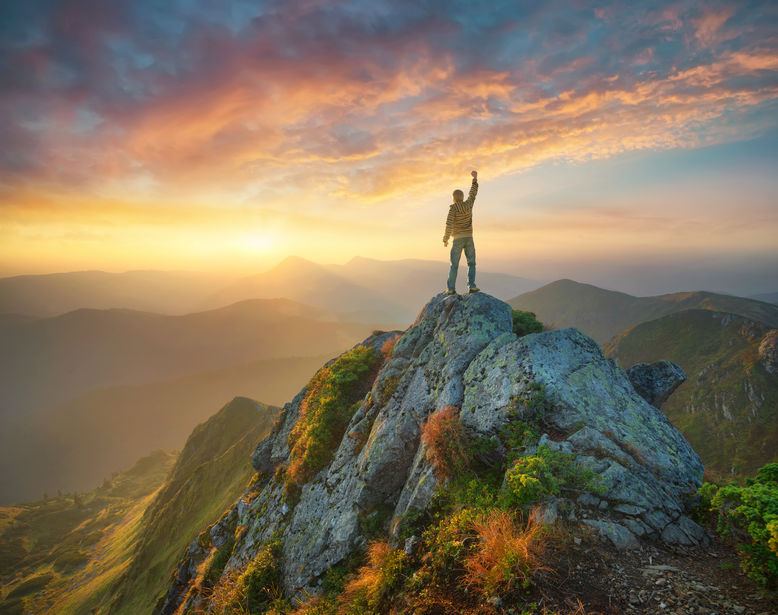 Have you ever considered that God gives faith to prevail in prayer? Faith, like any spiritual gift, is given by God. Further, God empowers you through grace to believe and to persevere in faith and prayer. Granted, God expects you to steward the faith received, but even then, the increase of faith in your life is a result of God working in you as you yield to the Holy Spirit. Such marvelous grace!
Witnessing the Power of Prevailing Faith
A few years ago, I was ministering at a church in Brazil and observed first hand the power of prevailing faith and prayer. The church was in a storefront in a poor area of the city, but the people were rich in faith. When our team arrived at this church, I could hear the intercessors loudly praying in a back room. The pastor asked me if I wanted to join them in prayer before the service started and I quickly said, "Yes!" I love being in prayer meetings where faith and expectation are at work.
As soon as I walked into that prayer room, I could "feel" the presence of God in a tangible way. These Brazilian believers were praying for souls to be saved, for healings to occur, and for God to do miracles in their midst. I knew God was going to move powerfully in the meeting that night.
After I finished speaking the message, I gave a few words of knowledge about conditions God wanted to heal. One of the words was for a "deaf left ear." A few minutes later, a woman came forward talking to the translator in Portuguese and pointing to her left ear. I was told that this woman was deaf in her left ear, but God miraculously opened it after the word of knowledge was given! If that wasn't enough, she gave her life to Christ that night!
She shared how she had never been in a church before, but was walking by the church and "felt" that she should go in. I believe it was the power of faith and prayer at work to create an atmosphere for the Spirit to draw this woman to the meeting, receive a miracle, and then say yes to Jesus! God is not limited to a small church in Brazil, he is looking for those he can show himself strong through in this hour, but we must learn how to prevail in faith and prayer to see the greater breakthroughs he longs to bring.
I shared the last couple of weeks in "Characteristics of Faith" that faith hears, sees, speaks, endures and receives what is promised before the manifestation in the natural realm. Let's continue this week, relating faith to the power of prayer.
Faith and the Power of Prayer
Jesus is the author and finisher of our faith (Heb. 12:2)
Jesus is the object and source of our faith. We look to him for inspiration to run our race, and we anticipate his grace to perfect or mature our faith. As we yield to Holy Spirit, we are transformed into his likeness and participate in his victory. We too are becoming champions of faith as we grow in grace!
Grace and faith are inseparably linked.
Paul states a foundation truth about grace, and faith, to the Ephesians,
For by grace you have been saved through faith, and that not of yourselves; it is the gift of God, not of works, lest anyone should boast." (Eph. 2:8-9 NKJV)
You can't earn grace through works, but grace invites you to participate in becoming Christ-like and doing the very works of Christ.
God's gift to us (grace), is reconciliation through Jesus. But God gives a measure of faith (Rom. 12:3) to believe in God's gift of eternal life. We can't earn his grace, it is freely given. In like manner, we can't earn faith; he freely gives it.
As I said earlier in this article, you have a responsibility to steward the faith given to you, but understand it is both God' grace and God's faith at work in you! You can't earn your way to grace or faith—you can, however, posture yourself to grow in grace and faith.
God often imparts faith to us when we least deserve it, this is an aspect of his grace. None of us deserve grace, but God gives it freely.
But this grace is more than just your conversion experience. God imparts faith when you and I need it most, again and again, often when we least deserve it. God's faith, imparted to your heart, causes mountains to move and prayers to be answered—it's by his grace!
Prevailing Faith initiates Prevailing Prayer
The lesson of the withered fig tree teaches us the importance of prevailing faith and prayer, forgiveness and prayer, and Jesus' authority. Mark 11:20-24 NKJV:
Now in the morning, as they passed by, they saw the fig tree dried up from the roots. And Peter, remembering, said to Him, "Rabbi, look! The fig tree which You cursed has withered away." So Jesus answered and said to them, "Have faith in God. For assuredly, I say to you, whoever says to this mountain, 'Be removed and be cast into the sea,' and does not doubt in his heart, but believes that those things he says will be done, he will have whatever he says. Therefore I say to you, whatever things you ask when you pray, believe that you receive them, and you will have them."
Jesus action in cursing the fig tree teaches us about the need for having God's faith and passion in prayer. When faith fails, prayer ceases.
Faith weakens when we wrongly assume it is not God's will to answer your prayer. Sure, there are times people pray from selfish motives or not from the will of God, but many things asked are in God's will. For example, it is God's will that you be in good health. God desires to heal the sick, save the lost, give his people victory over fear and oppression, and meet your daily needs, to name a few. Here is something I have discovered, hearts passionate for Christ persist in faith and prayer through confidence in God's promises and knowing him relationally.
Unforgiveness, a Hinderance to Prevailing Faith and Prayer
Mark continues the story of Jesus and the withered fig tree by stating:
And whenever you stand praying, if you have anything against anyone, forgive him, that your Father in heaven may also forgive you your trespasses. But if you do not forgive, neither will your Father in heaven forgive your trespasses." Mark 11:25-26 NKJV
A condition of prevailing prayer is a forgiving spirit. You can't walk in the fullness of grace holding onto unforgiveness. The power of faith and prayer is linked to your ability to flow in the Spirit, unhindered by offense or unforgiveness. Paul also speaks of the importance of not holding on to complaints (or trespasses) in writing to the Corinthians about love:
If I have the gift of prophecy and I know all the mysteries and everything else, and if I have such complete faith that I can move mountains but I don't have love, I'm nothing…" Love is patient, love is kind, it isn't jealous, it doesn't brag, it isn't arrogant, it isn't rude, it doesn't seek its own advantage, it isn't irritable, it doesn't keep a record of complaints, … "Now faith, hope, and love remain—these three things—and the greatest of these is love." 1 Cor 13:2, 4-5, 13 CEB
Love transforms us, faith and hope sustain us! Let love and grace have its perfect work in your life—live in forgiveness!
Understand that faith to move mountains begins with believing that God hears your prayers and is ready to answer!
When one has "God's faith," one should expect impossible situations to change. Jesus is the source of your faith—he is the greater one within! You are united and filled with Christ by the Spirit. Consider what Jesus said regarding God abiding in us as we believe:
If you love me, keep my commands. And I will ask the Father, and he will give you another advocate to help you and be with you forever— the Spirit of truth. The world cannot accept him, because it neither sees him nor knows him. But you know him, for he lives with you and will bein you. I will not leave you as orphans; I will come to you. Before long, the world will not see me anymore, but you will see me. Because I live, you also will live. On that day you will realize that I am in my Father, and you are in me, and I am in you."  John 14:15-20 NIV
Paul states clearly that the fullness of God is in Christ and we are filled with him,
All the fullness of deity lives in Christ's body. And you have been filled by him, who is the head of every ruler and authority." Col 2:9-10 CEB
Jesus is the fullness of God and we, the Church, are the fullness of Christ. Jesus is in us, and he is the fullness of every spiritual blessing. All that pertains to life and godliness are found in him.
How should this reality affect our faith and prayer?
The fullness of God dwells within us, therefore, we are not trying to reach God "out there" somewhere; rather, we commune with God spirit to Spirit. God is dwelling in the inner most being of the person who follows Jesus! Prevailing faith and prayer originate from Holy Spirit within us.
Paul also tells us the Holy Spirit helps our prayer life,
In the same way the Spirit also helps our weakness; for we do not know how to pray as we should, but the Spirit Himself intercedes for us with groanings too deep for words;" Rom. 8:26 NASB
There are times of prayer, Spirit-inspired, that go beyond our words. There are stirrings, groanings within us, that God wants to release. Listen, you have a "River of Life" flowing within—don't dam the river of God's presence!
Paul also writes to the Ephesians about God at work in us,
Now to Him who is able to do exceedingly abundantly above all that we ask or think, according to the power that works in us," Eph. 3:20 NKJV
Where is this power? Is it out there? No, it's Christ within you!
Jesus then, by telling the disciples to "speak to mountains," was preparing them for situations in which they would find it necessary to take His authority (Matt. 28:18-19) in the Spiritual realm to impact things in the natural. We've been given Jesus' authority, the very authority of his name, and we are filled with the Holy Spirit who empowers our walk with God, our faith, and our prayer life.
When you have God's faith, you begin to pray and speak with a confidence that the promise is received now and is on its way.
 The mouth speaks out of that which fills the heart." Matt. 12:34b NASB
Confessing God's truths builds a structure in the Spirit, a framework of faith, that affects our lives. Faith says, "I'm about to speak something I have no reason for. God is good, I will declare it." Faith says that I am going to look through the darkness or emptiness of the situation, and declare what God says.
Jesus' Authority Questioned
Then they came again to Jerusalem. And as He was walking in the temple, the chief priests, the scribes, and the elders came to Him. And they said to Him, "By what authority are You doing these things? And who gave You this authority to do these things?" Mark 11:27-28 NKJV
Notice how these leaders question Jesus about his authority? A religious spirit was at work trying to "weaken the faith and confidence of Jesus." In like manner, a religious spirit will try to convince you that you are "full of yourself," prideful, arrogant, etc. No, you are full of Christ, confident in him—not in your abilities!
In Acts 3, a lame man since birth receives a miracle healing through the ministry of Peter and John. They are put in prison by the religious leaders, and the next day they are asked:
They had Peter and John brought before them and asked, "By what power or in what name did you do this?" Acts 4:7 CEB
Like Jesus, they question the authority of these disciples, trying to accuse and weaken their faith.
Remember, all authority belongs to Jesus, and he has commissioned you and me to go in the authority of his command and name! To prevail in faith and prayer, know your position and authority in Christ, remain confident in him amid contradiction!
A desperate world needs a bold church in this hour!
Stay humble, but remain confident in Christ's authority, promises, and Spirit within you—you are praying from his victory and power!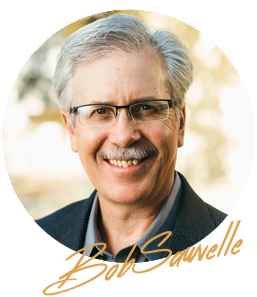 For a more in-depth look at this topic, watch the Passion Church message "Prevailing Faith & Prayer"