Principles To Live An Abundant Life: Part 1
God invites us to receive His love and freedom through Christ, and, as we do, we begin to live the abundant life God intends for each of us. My series over the next couple of weeks will look at biblical principles to live an abundant life.
Jesus said He came to give His followers life—not just ordinary existence, but life in fullness, abundance, and prosperity.
Abundant life begins with genuine relationship with God through Jesus. We begin to discover, as we walk with God, that He has created us with purpose in mind. Foremost, that purpose is to love Him and others. Then, we discover He also calls us into mission with Him.
God gives us everything we need to accomplish our purpose. Jesus came to restore us in every way to the Father, which includes receiving provision for our mission.
God intends His people to be a conduit of His light, love, and blessing to others who don't know Him. In fact, the blessing and favor of God on His people—His Church—is intended to draw those in darkness to receive God's love and grace through Jesus.
But what is abundant living? And how do we achieve it?
Let's examine John 10:1-21 and see what Jesus said about this subject.
Jesus made a simple but profound statement in John's gospel. After sharing with His audience that He was the door or entrance for the sheep and how they can know His voice and trust Him, Jesus states:
I am the door. If anyone enters by Me, he will be saved, and will go in and out and find pasture. The thief does not come except to steal, and to kill, and to destroy. I have come that they may have life, and that they may have it more abundantly." (John 10:9-10 NKJV)
In biblical times, a shepherd and his sheep were often used as a metaphor for a king and his people. "But in the Bible, an ideal king is described as a shepherd (see Ezek. 34), perhaps modeled on the shepherd-boy, David, who became the king after God's own heart. In a world where they knew about the intimate contact and trust between shepherd and sheep, this was their preferred way of talking about kingship." [1]
Jesus is the Good Shepherd, or good king, unlike those who were just looking for power and control over the people. Further, "He is the gate, or door. In many Eastern sheepfolds, the shepherd lies down at night in the gateway, to stop the sheep getting out and to stop predators getting in. Here, Jesus seems to indicate the way in which the shepherd keeps the sheep safe, and, like God himself in Psalm 121:8, watches over their going out and their coming in. The emphasis is on the safety, and the fulfilled life, of the sheep." [2]
From this perspective, Jesus is stating (my paraphrase),
I came to give My sheep—My people—a protected, fulfilled, and abundant life, as a good shepherd or king. I will protect them from going out when they shouldn't, and I will protect them from enemies coming in."
Jesus said, "…I have come that they may have life, and that they may have it more abundantly" (John 10:10 NKJV). 'Abundantly' is from the Greek word Perissos.
Here are a couple of biblical dictionary definitions of Perissos:
Exceeding (the usual number or the usual measure); in John 10:10, this could be translated "have in superabundance." [3]
Pertaining to a quantity so abundant as to be considerably more than what one would expect or anticipate—'that which is more than, more than enough, beyond the norm, abundantly, superfluous.[4]
Paul also uses Perissos in Eph. 3:20 "Now to him who is able to do exceedingly abundantly …" (NKJV). Based on the above definitions, here is my paraphrase of Eph. 3:20:
God wants to do considerably more, beyond the norm, in superabundance, than what one would expect or anticipate—according to His power at work in us!"
Consider the contrast in John 10:10. The enemy wants to rob and destroy; God wants you to overflow excessively with His love, grace, and provision! The favor on your life draws upon the inheritance that is already yours in Christ! God releases favor to those who pursue His purpose and assignment.
Principles for Abundant Living
Principle #1: Allow Jesus to be your Shepherd!
When we surrender our hearts to Jesus and begin to follow Him, we begin to learn His voice and trust deepens. Those who don't know Christ don't understand this simple truth: sheep know the voice of their shepherd, and the shepherd knows His sheep and cares for them!
Paul describes how we cooperate with God's grace and the working of the Holy Spirit to allow Christ to dwell in fullness in our inner person:
that Christ may dwell in your hearts through faith; that you, being rooted and grounded in love, may be able to comprehend with all the saints what is the width and length and depth and height—to know the love of Christ which passes knowledge; that you may be filled with all the fullness of God." (Eph. 3:17-19 NKJV)
In order to know the fullness of God's love and to live in the superabundance God promises His followers in Eph. 3:20, we must allow Christ to dwell in our hearts. It begins with surrender and is maintained through daily pursuit of Jesus. Relationship with Christ is the beginning of abundant living. To know His love is the foundation to abundant life.
If you are feeling distant from God, learn to wait in His presence, at His feet like Mary did. When we are disconnected from God, pursue Him afresh! Draw near to God, He will draw near to you!
Notice, the phrase "may dwell" in Eph. 3:17? Paul knew true faith and relationship with Jesus depended on their yielding to Him. Give yourself totally to God and align your desires with His. This is the beginning of abundant living.
Look what Peter writes:
Though you have not seen him, you love him; and even though you do not see him now, you believe in him and are filled with an inexpressible and glorious joy, for you are receiving the end result of your faith, the salvation of your souls…" (1 Pet. 1:8-9 NIV)
Notice, there is inexpressible joy for the believer because we are receiving (present tense) the result of our faith, the salvation of our souls!
In other words, our salvation is both something present and yet to be fully realized in Christ. An important aspect of living a fulfilled and abundant life is to recognize you and I are presently saved and are being saved in Jesus! We love Him because He first loved us and gave Himself for us. Abundant life ultimately is our union with Christ through faith!
Therefore, with minds that are alert and fully sober, set your hope on the grace to be brought to you when Jesus Christ is revealed at his coming. As obedient children, do not conform to the evil desires you had when you lived in ignorance. But just as he who called you is holy, so be holy in all you do; for it is written: "Be holy, because I am holy." (1 Pet. 1:13-16 NIV)
However, when we live contrary to God's laws and character, we deny ourselves fullness of life in Christ. Conversely, as we know Jesus intimately, we experience His love, peace, and joy routinely—this is abundant life! Simply stated, Jesus is enough; He is abundant life!
Principle #2: God's Covenant is one of Abundant Life
God's covenant with us includes abundant living. A step toward experiencing full biblical prosperity (spirit, soul, and body) is to believe that it is God's highest desire for you.
John writes, "Beloved, I pray that you may prosper in all things and be in health, just as your soul prospers" (3 John 1:2 NKJV).
Abundant life is foundationally a state of being, allowing God's peace and joy to overflow from our inner being. It's keeping our eyes on Jesus and living from His peace and joy—He has overcome this world.
Living in health is also an aspect of abundant life. There is an old saying, "Health is wealth!" Eat healthy, get exercise, sleep 7-8 hours, and reduce stress in your life—you will prosper and live a fuller, happier life!
The writer of Proverbs states, "The blessing of the LORD makes one rich, And He adds no sorrow with it" (Prov. 10:22 NKJV).
As you seek relationship with Christ—fullness of life and true riches follow, with no sorrow or regret added.
This past Saturday, I had the pleasure of spending time with my wife and two-year-old grandson, David. He is such a joy. We had so much fun doing simple, and—at times—silly things, just being together. Abundant life is enjoying the blessings of God in family, relationships, health, nature etc.—things that money simply cannot buy.
Life is all about love… Receiving God's love and loving others. Ever have a family gathering or meal with friends you are close with and experience laughter, joy, and connectedness? That's abundant life! We all desire to know God and belong to family, and God desires to bless us with that as we walk faithfully with Him.
Abundant life is walking with God, loving your family and others, remaining in His peace, being thankful, and enjoying the simple things in life. Each day is a gift—each day is a bonus. Perspective is important to maintain a happy and fulfilled life.
Another aspect of abundant life—and God's covenant with us for such—is that of provision. So, while it is important to have proper perspective on true riches and wealth, God also wants to provide and bless with provision to enable us to complete the assignments He has given us. How shall we take the gospel to the nations without provision to do so?
The Lord inspires Moses to write these words to the children of Israel as they are about to enter the promised land,
And you shall remember the Lord your God, for it is He who gives you power to get wealth, that He may establish (confirm) His covenant which He swore to your fathers, as it is this day." (Deut. 8:18 NKJV)
The English word power comes from a Hebrew word kōaḥ, which means strength, power, and divine strength. This verb mainly describes physical strength and prowess or a display of power.[5]
In this verse, we could say, "God gives us divine strength, power, and ability to create wealth."
God has given each of us divine empowerment to make a living and create wealth. We should expect increase from our work to be realized in material gain. Expect creativity, insight, even strength to do your work—for the greater one lives in you! He can do exceedingly abundantly above!
Keep a healthy biblical balance regarding money and wealth, but understand God also wants to provide for your needs and for the resources needed to advance His kingdom. It is part of abundant life and His covenant with us. I'll pick up the importance of being content next week in this series.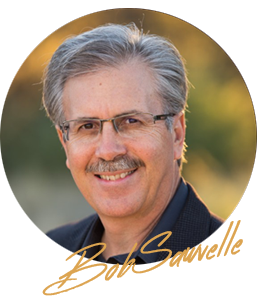 For a deeper look at this topic, watch the Passion Church message, "Principles To Live An Abundant Life":
[1] Tom Wright, John for Everyone, Part 1: Chapters 1-10 (London: Society for Promoting Christian Knowledge, 2004), 149.
[2] Ibid., 150.
[3] Horst Robert Balz and Gerhard Schneider, Exegetical Dictionary of the New Testament (Grand Rapids, Mich.: Eerdmans, 1990–), 77.
[4] Johannes P. Louw and Eugene Albert Nida, Greek-English Lexicon of the New Testament: Based on Semantic Domains (New York: United Bible Societies, 1996), 598–599.
[5] Ingrid Spellnes Faro, "Strength," ed. Douglas Mangum et al., Lexham Theological Wordbook, Lexham Bible Reference Series (Bellingham, WA: Lexham Press, 2014).

Copyright secured by Digiprove © 2022