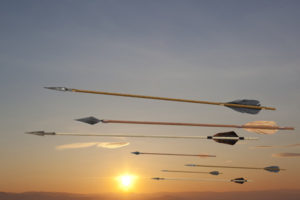 I started a series a couple of weeks ago entitled "Principles to Live an Abundant Life." Today, I'll pick back up on this important topic, specifically looking at spiritual warfare that occurs at times.
As I've shared, Jesus said He came to give His followers life—not just ordinary existence, but life in fullness and abundance.
Abundant life begins with a genuine relationship with Jesus. We begin to discover as we walk with God how He created us with purpose in mind. Foremost, to love Him and others, and to follow Him on mission to reach our world. We receive the Father's love, learn to love ourselves, and then we can effectively love others.
Real abundant life begins and remains in God's love!
Jesus made a simple but profound statement in John's gospel. He promised His followers an abundant life. (John 10:1-11 NKJV)
After sharing with His audience how He was the Good Shepherd and how they could know His voice and trust Him, Jesus states:
I am the door. If anyone enters by Me, he will be saved, and will go in and out and find pasture. The thief does not come except to steal, and to kill, and to destroy. I have come that they may have life, and that they may have it more abundantly." (John 10:9-10 NKJV)
"Abundantly" is from the Greek word Perissos meaning "exceeding (the usual number or the usual measure)". In John 10:10, the verse could be translated as "have it in superabundance." [1]
Jesus is the Good Shepherd, or good king, unlike those who were just looking for power and control over the people. Further, He is the gate, or door. In many Eastern sheepfolds, the shepherd lies down at night in the gateway, to stop the sheep from getting out and to stop predators from getting in.
From this perspective, Jesus is stating, "I came to give my sheep a protected, fulfilled, and abundant life—as a good shepherd or king—to My people. I will protect them from going out when they shouldn't and I will protect them from enemies coming in."
Consider the contrast… the enemy wants to rob and destroy; God wants you to live in a superabundant realm of living by His love, grace, and provision!
Another principle to live an abundant life: Don't let the enemy rob you!
Learning how to effectively withstand the attacks of the enemy is vital to living in the abundant life God has ordained for you.
Remember, there are two kingdoms diametrically opposed to each other in our world: God's kingdom and Satan's kingdom.
Jesus was confronted by Satan in the wilderness, and later, the powers of darkness stirred people to crucify Him. Paul, Peter, and Christians before us have endured spiritual attack and assault by the thief—our enemy—who wants to rob us of the fulfilled and abundant life Jesus promised.
However, as a believer, you are placed into God's family and kingdom. This is great news! As our Good Shepherd, Jesus has adopted us into God's family, and we are secure in His love and care.
However, you have an adversary who wants to prevent you from living in fullness.
Paul states this reality clearly,
We aren't fighting against human enemies…" (Eph. 6:12 CEB)
Satan is the "God of this age" (2 Cor. 4:4 NKJV) and "we are not ignorant of his devices." (2 Cor. 2:11 NKJV)
Peter warns us,
Be clearheaded. Keep alert. Your accuser, the devil, is on the prowl like a roaring lion, seeking someone to devour. Resist him, standing firm in the faith…" (1 Pet. 5:8-9 CEB)
The enemy comes to rob you of God's blessings, to oppress your soul and body through hardships and sickness, and to destroy everything that we love and hold dear.
But understand not all hardships and suffering are directly from Satan and his powers. We live in a fallen world. People make poor decisions, and nothing created by man last forever. In other words, stuff happens! Remember though, the joy of the Lord is our strength!
Jesus has stripped Satan of his power. "Having disarmed principalities and powers, He made a public spectacle of them, triumphing over them in it" (Col. 2:15 NKJV).
Satan attempts to get you to believe his lies about yourself or to be focused on your past sin. In Christ, your sinful nature is gone; you are righteous now because of what Jesus did for us. You must have more faith in God's ability to protect and keep you than in the enemy's ability to attack you. Yes, warfare occurs at times, but Jesus is greater!
Consider these verses as you stand against the deceit, lies, and thievery of Satan and his minions,
No weapon formed against you shall prosper, and every tongue which rises against you in judgment you shall condemn. This is the heritage of the servants of the Lord, and their righteousness is from Me," Says the Lord." (Isaiah 54:17 NKJV)

I'm convinced that nothing can separate us from God's love in Christ Jesus our Lord: not death or life, not angels or rulers, not present things or future things, not powers or height or depth, or any other thing that is created." (Rom. 8:38-39 CEB)

You are of God, little children, and have overcome them (spirits), because He who is in you is greater than he who is in the world." (1 John 4:4 NKJV)
Next week I'll continue by looking at 2 Cor. 10:3-5 and how the enemy primarily attacks our thoughts and beliefs and how we can counter his attacks.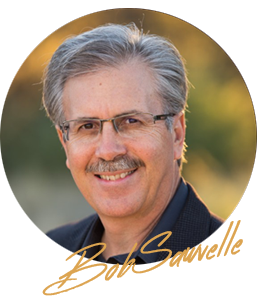 For a deeper look at this topic, watch the Passion Church message, "Principles To Live An Abundant Life: Part 3":
[1] Horst Robert Balz and Gerhard Schneider, Exegetical Dictionary of the New Testament (Grand Rapids, Mich.: Eerdmans, 1990–), 77.

Copyright secured by Digiprove © 2022