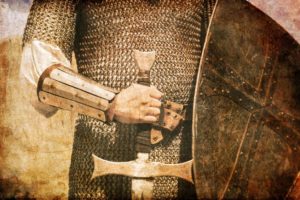 Jesus is the captain of the host—the Lord of heaven's armies—who has triumphed over the enemy. As His followers, we have been commissioned to go in His name and authority to stand against the defeated powers of darkness to advance God's Kingdom. Satan and his minions are fearful of a Church who understands their position and authority in Christ. The authority of the believer is more than a concept; it is a powerful truth that, when exercised, has significant Kingdom results.
Every military leader knows that using an effective strategy is necessary to wage successful warfare. Jesus, our military commander, has given us principles to build an effective strategy against the kingdom of darkness. Yes, they are defeated in Christ, but they are still active in our world oppressing humanity until the full consummation of God's Kingdom on Earth at the return of Jesus. Until then, we are overcomers in Christ who must use His authority to stand against evil and to free others oppressed by demonic powers.
To recap our series, remember Jesus said He came to give life—not just ordinary existence, but life in fullness, abundance, and prosperity.
Jesus said, "The thief does not come except to steal, and to kill, and to destroy. I have come that they may have life, and that they may have it more abundantly" (John 10:10 NKJV).
Consider the contrast: the thief (Satan and his minions) desire to rob and destroy—God wants you to overflow excessively with His love, grace, and provision!
Abundant living begins with a devoted relationship to Jesus. He is your life, your source, your joy, and your hope. He is the author and finisher of your faith! The enemy begins to rob us when we take our eyes off Jesus, when we allow our hearts to dim toward Christ…  
Don't Let the Enemy Rob You!
As I shared last week, remember, there are two kingdoms: God's Kingdom and Satan's kingdom, diametrically opposed to each other in our world. Satan wants to destroy humanity; that is his M.O.!
When you became a believer, you were immediately placed into God's family and Kingdom; isn't that great news? However, being part of God's family doesn't eliminate the adversary who wants to stop you, rob you, and destroy you! Consider what Paul and Peter wrote:
We aren't fighting against human enemies but against rulers, authorities, forces of cosmic darkness, and spiritual powers of evil in the heavens" (Eph. 6:12 CEB).

(2 Cor. 4:4) Satan is the "God of this age," and  "we are not ignorant of his devices " (2 Cor. 2:11). Jesus triumphed over Satan (Col. 2:15), but he is still at work in our world.

Be clearheaded. Keep alert. Your accuser, the devil, is on the prowl like a roaring lion, seeking someone to devour. Resist him, standing firm in the faith…" (1 Pet. 5:8-9 CEB).
In the animal kingdom, most predators lie in wait for the vulnerable—the same is true spiritually. Yes, Jesus is greater, and His grace covers us, but we are also called to be spiritually alert so as not to fall victim to the evil one.
The enemy comes to rob you of God's blessings, to oppress your soul and body through hardships and sickness, and to destroy everything we love and hold dear.
Satan has been stripped of his power, but he attempts to distract you from Jesus (temptation), or to make you believe his lies about yourself (shame), or to be focused on your past sin and failure (condemnation).
When you dwell completely in Christ, temptation has no allure! As you mature in Christ, renew your mind to your true identity, live out of the truth of God's Word, and allow your heart to be healed of life's hurts.
In Jesus, you can live free from shame and condemnation! Satan's lies now have no power over you! Destiny begins here, living free in Christ.
In Christ, your sin nature is gone, you are made righteous and becoming more like Him as you follow Him. You must have more faith in God's ability to protect and keep you than in the enemy's ability to attack you. Yes, warfare at times occurs, but Jesus is greater!
 "Greater is He that is in you …" (1 John 4:4 NKJV) Know this as truth!
Effective Strategies for Spiritual Warfare
Our focus is upon Jesus—His authority and might. We are enthroned with Him and live from His victory. We pray from heaven toward earth, from a place of victory, not from earth begging for a victory!
News flash: God is so sovereign He trusts us and has given us free will! This means you have a choice to walk faithfully with God—complete in His authority and victory—or to live double-minded. Faithfulness builds confidence in the heart of the believer to pray with authority and to expect answers to prayer!
We use the authority Jesus has given us to bring His rule and domain in our world. We aren't fighting against human enemies, but unseen spiritual forces that are at work.
Our goal is not to be "warfare conscious," but "praise conscious." In other words, our praise and prayer are positive, from relationship with King Jesus, confident in His authority, power, and might to intervene. We are inviting Jesus and the Kingdom to rule!
We need to be Christocentric, not demon-centric!
Understand that even Jesus experienced spiritual warfare, but He wasn't focused on the enemy. Here are a couple of examples:
In Luke 4:1-13 CEB, we read how Jesus was tempted in the wilderness by Satan three times. Each time Jesus responded, "it is written!" His warfare was a declaration of truth. He didn't take the bait, giving into ego or allure of power, He stayed anchored in truth and His true identity. Jesus could say later regarding Satan, "he has come and has nothing in me." No hook, no entry point for the enemy to compromise Him.
Knowing God's Word and His nature keep you anchored in truth. Truth is a person: Jesus Christ! Know Him intimately, and you will understand truth!
Another example is in Luke 10:17-20 CEB,
The seventy-two returned joyously, saying, "Lord, even the demons submit themselves to us in your name." Jesus replied, "I saw Satan fall from heaven like lightning. Look, I have given you authority to crush snakes and scorpions underfoot. I have given you authority over all the power of the enemy. Nothing will harm you. Nevertheless, don't rejoice because the spirits submit to you. Rejoice instead that your names are written in heaven."
Seventy-two disciples return after being sent and used by God to heal and deliver the oppressed. Jesus, indirectly, explains an important principle about spiritual warfare—Kingdom ministry dethrones the enemy. Again, Jesus wasn't focused on the enemy in His prayer life, He just went about healing and delivering people, then instructed His disciples to do the same—that includes us!
Another example of spiritual warfare was in the Garden of Gethsemane. Jesus told the sleepy disciples, "Stay alert and pray so that you won't give in to temptation. The spirit is eager, but the flesh is weak" (Matt. 26:41 CEB).
Our warfare is not against human enemies, but unseen spiritual forces. Staying spiritually alert—consistently in prayer—empowers you to remain faithful during temptation and trial and to live in the fullness of abundant life that God promises.
Our Minds are a Battle Ground for the Enemy
Most of the spiritual warfare we encounter is with our thought life. The enemy, just like he did with Jesus in the Wilderness, tempts through subtle suggestions and half-truths. If we take his bait and agree with his lies, we empower him. Remember, he is defeated; he gains power when we give it to him through agreement.
Look at what Paul wrote to the Corinthians:
Although we live in the world, we don't fight our battles with human methods. Our weapons that we fight with aren't human, but instead they are powered by God for the destruction of fortresses. They destroy arguments, and every defense that is raised up to oppose the knowledge of God. They capture every thought to make it obedient to Christ." (2 Cor. 10:3-5 CEB)
The NKJV states this way, "For the weapons of our warfare are not carnal but mighty in God for pulling down of strongholds…"
Strongholds or fortresses are primarily ungodly belief systems… They need to be dismantled and replaced with Godly truths and beliefs!
In this important verse—2 Corinthians 10:4—Paul speaks to us about the subject of spiritual warfare. Many consider this verse foundational on this subject. Three important words: weapons, warfare and carnal.
First, Paul tells us that we have weapons (Eph. 6:13-18). God has given us—through our faith in Christ, our life in the Spirit, and His Word—powerful, offensive, and defensive spiritual weapons.
Therefore take up the whole armor of God, that you may be able to withstand in the evil day, and having done all, to stand. Stand therefore, having girded your waist with truth, having put on the breastplate of righteousness, and having shod your feet with the preparation of the gospel of peace; above all, taking the shield of faith with which you will be able to quench all the fiery darts of the wicked one. And take the helmet of salvation, and the sword of the Spirit, which is the word of God; praying always with all prayer and supplication in the Spirit, being watchful to this end with all perseverance and supplication for all the saints" (Eph. 6:13-18 NKJV).
Consider how walking in God's truth, righteousness, peace, and joy are aspects of Holy Spirit fruit in our lives—character, therefore, is part of our weaponry! Another example is living from your new identity in Christ; this is an aspect of salvation that keeps you secure in God's love.
Faith not only quenches lies, but advances God's purposes. Using God's Word is an offensive weapon, and so is prayer. Use these weapons often to not only guard your life, but to also advance God's Kingdom!
Second, Paul uses the word warfare or 'fight'. This word is taken from the Greek stratos, from which strategy is derived. The implication Paul is making in 2 Corinthians 10:4 is that spiritual warfare does not occur accidentally, but it is something that is strategically planned.
Just like any army that plans an attack, the devil devises a strategy—which methods to use—to assault you. Just like he did with Jesus. When you agree with the enemy's lies or temptations, you empower him. Keep your eyes on Jesus, stand strong, and endure!
Therefore we also, since we are surrounded by so great a cloud of witnesses, let us lay aside every weight, and the sin which so easily ensnares us, and let us run with endurance the race that is set before us, looking unto Jesus, the author and finisher of our faith, who for the joy that was set before Him endured the cross, despising the shame, and has sat down at the right hand of the throne of God" (Heb. 12:1-2 NKJV).
How do we endure? We look unto Jesus, not the finish line or the circumstances we are in! Satan is a liar, a deceiver, attempting to pull us away from looking unto Jesus and maintaining unwavering faith. Run your race! If you stumble or fall, get up, regain your focus on Jesus, and run the race of faith.
Consider the Poem, The Race (Author Unknown). It's about a little boy who falls and finishes last in a race, but his father speaks to the heart of the matter!
Defeat! He lay there silently, a tear dropped from his eye.
"There's no sense running anymore—three strikes,
I'm out—why try?"
The will to rise had disappeared, all hope had fled away,
So far behind, so error prone, closer all the way.
"I've lost, so what's the use?" he thought,
"I'll live with my disgrace."
But then he thought about his dad who
soon he'd have to face.
"Get up," an echo sounded low,
"Get up and take your place.
You were not meant for failure here,
so get up and win the race."
With borrowed will, "Get up," it said
"You haven't lost at all,
For winning is not more than this— to rise each time you fall."
So up he rose to win once more, and with a new commit,
He resolved that win or lose, at least he wouldn't quit.
So far behind the others now, the most he'd ever been,
Still he gave it all he had and ran as though to win.
Three times he'd fallen stumbling,
three times he rose again,
Too far behind to hope to win, he still ran to the end.
They cheered the winning runner as he crossed,
first place,
Head high and proud and happy; no falling, no disgrace.
But when the fallen youngster crossed the line, last place,
The crowd gave him the greater cheer for
finishing the race.
And even though he came in last,
with head bowed low, unproud;
You would have thought he won the race,
to listen to the crowd.
And to his dad he sadly said, "I didn't do so well."
"To me, you won," his father said.
"You rose each time you fell."
And now when things seem dark and hard
and difficult to face,
The memory of that little boy helps me in my race.
For all of life is like that race,
with ups and downs and all,
And all you have to do to win—is rise each time you fall.
"Quit! Give up, you're beaten," they still shout in my face.
But another voice within me says,
"Get up and win that race." [1]
Notice the father's response, "To me, you won… you rose each time you fell." And that is how our Heavenly Father is toward us each time we look to Him and get up to finish our Christian race with faith and hope.
I was recently reading a book by Steve Farrar, Finishing Strong. Steve says that the poem The Race reminds him of missionary David Flood, the story impacted me, as well, as I read it:
The poem reminds me of the story of David Flood. Flood was a Swede who committed his life to Jesus Christ in his youth. He married a young woman named Svea who shared his commitment to Christ. They felt called to serve the Lord in Africa and arrived there in 1921. They were committed to work among people who had never heard the gospel.

But the work was hard, the conditions horrible, and the people hostile and unresponsive. Their lives were constantly in danger. The Floods had two children in Africa. Shortly after the second child was born, Svea died. David, already consumed by doubts and discouraged by a lack of results, was devastated. All he had to show for his efforts was just one convert…one young boy. He had sacrificed his wife and the best years of his life. For what? For one kid?

He believed he had been a fool for bringing Svea to this hostile and cruel situation. He was eaten by guilt and despair. And it was under that cloud of defeat and failure that he decided to leave Africa. He took his young son with him yet had to leave his infant daughter Aggie behind since she was too ill to travel.

A missionary couple took her in and when they subsequently died, she was passed on to another missionary couple, who later raised her in America. In the meantime, David, who was living in Sweden, turned his back on the faith. After his second marriage dissolved, he began living with a mistress. He thought little of the daughter whom he had not seen since infancy.

Aggie, however, thought about him often. She learned about the work he and her mother had begun in Africa, and she desperately wanted to talk with him about it. Aggie later married and together with her husband lived in America. But with all her heart she wanted to find her father.

Years later, she was able to arrange a trip to Sweden. She found her seventy-three-year-old, bedridden father living in a shabby apartment littered with liquor bottles. She went to her father and told him she still loved him…and that God did, too.

And then she told him about his one convert. That little boy had grown up to be a gifted leader and minister of the gospel. That one little boy eventually led thousands of others to Christ and helped to establish the church of Jesus Christ in that section of Africa. Upon hearing what God had done, David threw himself on the mercy of God. He asked God to forgive his rebellion and wasted years. And God did. David didn't know that he had just six months to live. But those six months were months of productivity and restoring broken relationships. After nearly forty years of disappointment and failure, David Flood got up and finished his race.[2]
Think of the areas you have struggled with in your life. Perhaps rejection, abandonment, sickness, finances, marriage, divorce, etc. If you have stumbled or fallen, let this be your reminder: get up, run your race with endurance, and know that the Father is cheering you on! It is never too late with God!
But, 2 Corinthians 10:4 isn't just describing the devil's strategies. God gives us strategies, too!
Rather, Paul is letting us know that, as we rely on God's Word and listen to the Holy Spirit, God will give us an effective spiritual strategy to combat the assault of the enemy. The Holy Spirit holds the key!
Third, in 2 Corinthians 10:4, Paul uses the word carnal or 'human methods'. It comes from the Greek word sarkos, which describes anything that is of the flesh, fleshly made, fleshly conjured up, or anything that is natural or of an uninspired nature.
Paul is saying, "Don't look to human efforts, or human reasoning for the spiritual weapons and strategies you need." If you want to receive the strategy needed to assure yourself of victory, you must turn your attention to the realm of the Spirit. You must spend time praying in the Spirit and reading the Word.
Always remember a bold statement I heard once, "You don't know the truth of any situation until you have heard from Jesus!"
The thief comes to steal, kill, and destroy—but he is also required to return what he stole, sevenfold.
But if he is caught, he must pay back seven times what he stole, even if he has to sell everything in his house" (Prov. 6:31 NLT).
Believe for God's strategy to restore what rightfully belongs to you. You can rely on God's help to receive your perfect, complete restitution! You have the mind of Christ, use your head as much as you can, and think through each step. But as you seek God, stay open for Him to give you strategies that may seem a little odd at first.
The Old Testament is full of examples of divinely inspired strategies.
Consider Joshua and the children of Israel as they stood before the walls of Jericho:
But the Lord said to Joshua, "I have given you Jericho, its king, and all its strong warriors. You and your fighting men should march around the town once a day for six days. Seven priests will walk ahead of the Ark, each carrying a ram's horn. On the seventh day you are to march around the town seven times, with the priests blowing the horns. When you hear the priests give one long blast on the rams' horns, have all the people shout as loud as they can. Then the walls of the town will collapse, and the people can charge straight into the town" (Joshua 6:2-5 NLT).
What strategy did the Lord give them? They were to walk around the walls of Jericho once a day for 6 days, and 7 times on the 7th day. Then, after the 7th time around the wall on the 7th day, they were to blow trumpets made of ram's horns. To the human mind, none of this seemed reasonable, but God's strategy brought the walls down!
Consider Jehoshaphat and the children of Judah who were surrounded by enemies:
Early the next morning the army of Judah went out into the wilderness of Tekoa. On the way Jehoshaphat stopped and said, "Listen to me, all you people of Judah and Jerusalem! Believe in the Lord your God, and you will be able to stand firm. Believe in his prophets, and you will succeed." After consulting the people, the king appointed singers to walk ahead of the army, singing to the Lord and praising him for his holy splendor. This is what they sang:

"Give thanks to the Lord;
    his faithful love endures forever!"

At the very moment they began to sing and give praise, the Lord caused the armies of Ammon, Moab, and Mount Seir to start fighting among themselves. The armies of Moab and Ammon turned against their allies from Mount Seir and killed every one of them. After they had destroyed the army of Seir, they began attacking each other. So when the army of Judah arrived at the lookout point in the wilderness, all they saw were dead bodies lying on the ground as far as they could see. Not a single one of the enemy had escaped.

King Jehoshaphat and his men went out to gather the plunder. They found vast amounts of equipment, clothing, and other valuables—more than they could carry. There was so much plunder that it took them three days just to collect it all! (2 Chr. 20:20-25 NLT)
God instructs them to send out singers and musicians to the frontlines in front of armed soldiers. Who does that? God! As they worshipped, the Lord supernaturally set ambushes against their enemies.
Not a single fighter was lost. Not only that, but they came away with gold, silver, jewels, and other riches in abundance. It took them three days to gather the spoils. How did they win? By getting God's strategy.
In both cases, the battle strategy made no sense to the natural mind, but their obedience to God's revelation and strategy released his power to do the impossible.
What I have discovered is that God often reveals both natural and spiritual components to breakthrough strategy. Yes, there are practical steps to take, too! But don't be surprised if the Holy Spirit gives you a strategy that doesn't make sense to your mind. God's ways are higher than ours; He knows what you don't know.
Final Thoughts…
Imagine an army that is fully equipped with weapons of warfare but has no strategy about how to use those weapons against the enemy… they would fail. It is very important that you learn how to use the spiritual weapons God has given you, coupled with his divine strategies to wage effective spiritual warfare.
Remember, it begins with a genuine love and devotion to Jesus, not just lip service! He really is the source of your life, your affection, and your desire. Faith builds from a place of intimacy with Jesus!
Remember how secure you are in Christ, Paul wrote, "…nothing shall separate you from the Love of God in Christ … neither death or life, not angels or rulers…" (Rom. 8:38-39 CEB).
Pray this prayer and trust God today for the effective strategies that you need in this season:
Father, I am willing and ready to do whatever You tell me to do. Holy Spirit, You are my helper and my guide; I can fully rely on you. I need Your directions and Your strategies. I yield to You, Lord. Have Your will and Your way in my life. I will obey the plans and strategies You have for me—in Jesus' name!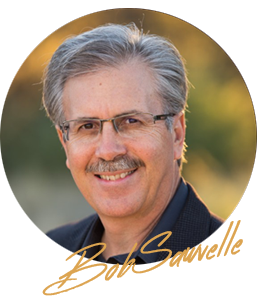 For a deeper look at this topic, watch the Passion Church message, "Principles To Live An Abundant Life: Part 4":
[1] Steve Farrar, Finishing Strong: How a Man Can Go the Distance (Sisters, OR: Multnomah Books, 1995), 24.
[2] Steve Farrar, Finishing Strong: How a Man Can Go the Distance (Sisters, OR: Multnomah Books, 1995), 25. Adapted from Ruth Tucker, Stories of Faith (Grand Rapids: Zondervan, 1989).

Copyright secured by Digiprove © 2022