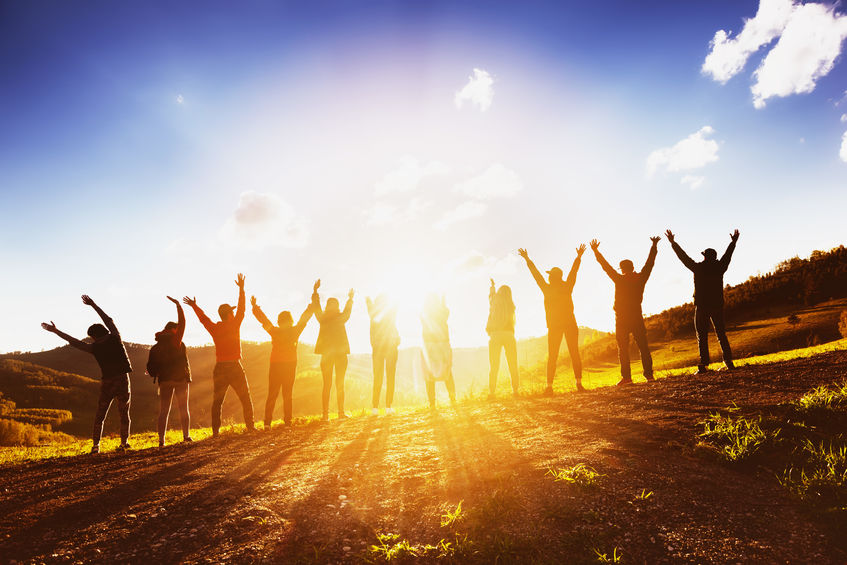 The Authority of His Anointing, Part 3
I have been sharing the last couple of weeks about the power of Jesus' anointing imparted to His followers. Church, we need a fresh anointing of the Holy Spirit in this hour! Cry out for it, go after it, and expect it!
This fresh anointing will give us victory over old mindsets and behaviors that hinder, and it will give us victory over demonic forces that are hindering us. A new anointing will increase revelation and discernment. It will provide increase for harvest to fill His storehouse.
Most of us are familiar with the metaphor of the eagle and the prophetic. But I believe the Lord is also releasing an owl anointing upon His Church.
I was walking near my home one morning a couple of years ago when a large barn owl landed on the walkway railing in front of me. I thought to myself, "Well that's odd; owls are nocturnal. What's he doing here in the middle of the day?" I then heard the Holy Spirit say to me, "I'm releasing the anointing of an owl upon my Church." I thought about it for a minute and it made sense. An owl sees in the dark, can find its prey despite the darkness, and can turn its head in a 360-degree fashion to see and sense what is going on.
In other words, despite the darkness, the Holy Spirit is empowering the Church to see and discern clearly amid the darkness! Be confident, not fearful!
Great changes are occurring in our world. The Church is in a season where we are moving from Law-based religion to Grace-empowered practice. Love is the foundation, not judgment. We embrace prophecy that releases hope—hope for people and nations!
This renewed perspective of grace is moving the Church into opportunities to declare hope and prophesy God's purpose and timing so that His people will know what actions to take. A Sons of Issachar anointing is being released to understand the times and seasons we are in! Like an owl, new grace to see in the darkness and obtain God's strategies to stay on target is being given through His anointing.
God's anointing empowers us to move through the narrow and challenging places in our path to fulfill destiny. It is a season of grace and favor, but it is also a season of discipline. We are learning to discern His perfect timing. God is remolding and re-defining His bride, a warrior bride, spotless, pure, and powerful!
Like Jesus, you are "anointed" by the Holy Spirit for a purpose.
how God anointed Jesus of Nazareth with the Holy Spirit and with power, who went about doing good and healing all who were oppressed by the devil, for God was with Him." Acts 10:38 NKJV
As the body of Christ, we are called to walk as He walked and to carry on the work of the Kingdom as the Son has patterned and commanded us to do.
Jesus was anointed to preach the gospel to the poor, heal the brokenhearted, preach deliverance to the captives, bring sight to the blind, and set at liberty those who were bound (Luke 4:18-19). And so are we!
Jesus commanded the disciples to wait in Jerusalem until clothed with power,
But you shall receive power when the Holy Spirit has come upon you; and you shall be witnesses to Me in Jerusalem, and in all Judea and Samaria, and to the end of the earth." Acts 1:8 NKJV
There was only one Pentecost, but the Holy Spirit has been poured out upon all flesh—your sons and daughters shall prophesy! But there have been many subsequent "blasts" from heaven—we need another blast! The anointing is the presence and person of the Holy Spirit—His power to release character, gifts, and miracles.
After Pentecost, Peter's very shadow healed the sick. (see Acts 5:15) Why? The anointing of the Holy Spirit upon Him caused the healings. Shadow is from the Greek skiá and can mean shadow, reflection, or copy. Peter reflected the Lord because the Spirit was in and upon Him!
What was Peter's secret? Spending time with Jesus and being filled with the Holy Spirit.
Remember, the Holy Spirit is the third Person of the Trinity. Holy Spirit has a personality and nature. When intimacy with the Holy Spirit is developed, He provides an avenue through which the anointing, the power, can flow. Pursue Him foremost. Presence first; power follows from relationship!
 Now when they saw the boldness of Peter and John, and perceived that they were uneducated and untrained men, they marveled. And they realized that they had been with Jesus." Acts 4:13 NKJV
Desire spiritual gifts but pursue God's presence—power is released through His presence. Jesus died on the cross, to not only provide for the forgiveness of our sin, but that the Holy Spirit and the Spirit's anointing would be in and upon us.
Paul labored according to God's Power in him.  Not Paul's power, but the Holy Spirit's power!
For this purpose also I labor, striving according to His power, which mightily works within me." Col. 1:29 NASB
Power is from the Greek enérgeia which means supernatural working, power, or activity. [1] Works is from the Greek energéō and means to cause to be, to make to be, to make, to result in, to bring upon, to bring about.[2] So, we could say, God's supernatural power is working in and through us to make things to be or to bring about! How? By His anointing of the Holy Spirit!
Not what we can do with our intelligence, strength, personality, wealth—but the work must be accomplished by His power and anointing upon our lives.
Paul demonstrated this as he walked with God faithfully and followed the leading of the Holy Spirit,
Now God worked unusual miracles by the hands of Paul, so that even handkerchiefs or aprons were brought from his body to the sick, and the diseases left them and the evil spirits went out of them." Acts 19:11-12 NKJV
Why these miracles? The Holy Spirit's presence! The anointing is tangible and transferable. We see in the Old Testament the story of a dead man laid on the bones of Elisha and comes alive! (see 2 Kings 13:21) Think about this for a minute. Elisha has passed on, his body in the tomb has decomposed and all that is left is bones. But these bones were anointed because the Spirit of God rested on the life of Elisha. Now, in the superior New Covenant age, we are united with Christ and filled with His Spirit, how much more should we be walking in His miracle power?!
Power comes by God's Spirit working upon and through us. Become hungry for more of God! Say to Him, "God I want to see your glory!"  Do not be satisfied with mere religion; endeavor to live in Christ and possess a boldness of the Spirit.
We have been anointed for a purpose: to heal the sick, deliver the oppressed, and do the good works of Christ—our world needs a bold confident Church in this hour! Jesus is the same yesterday, today and forever! (Heb. 13:8 NKJV)
Jesus died on the cross, not only to provide for the forgiveness of our sin, but that the Holy Spirit and the Spirit's anointing would be in and upon us.
Your union with Christ clothes you with the potential to walk in the miraculous as normal. Expect miracles; they are normal for Jesus and His Church!
Paul explained to the Corinthians what made him, and therefore you and I, an able minister of the gospel,
And we have such trust through Christ toward God. Not that we are sufficient of ourselves to think of anything as being from ourselves, but our sufficiency is from God, who also made us sufficient as ministers of the new covenant, not of the letter but of the Spirit; for the letter kills, but the Spirit gives life." 2 Cor. 3:4-6 NKJV
Who makes us sufficient to minister in His power? God does! Not by the letter (law), but by the Spirit. The Spirit gives life—resurrection life. Literally, the same power that defeated Satan and raised Jesus from the dead lives in every person who is born of God.
You are a force to be reckoned with and the devil knows this—be bold Church! In us, there is a power working that is stronger than every other power. I love what 20th-century healing evangelist Smith Wigglesworth said, "the life within me is a thousand times bigger than I am outside!" Why? The Holy Spirit!
It was the anointing of the Holy Spirit that made Paul, Smith, and others effective, not their education, appearance, talents, or connections with important people. The same is true for us; therefore, learn how to cultivate relationship with the Holy Spirit. The Holy Spirit is God, and He is on earth with us! Therefore, be confident as a "minister!"
God has given the anointing of the Holy Spirit to each believer to be taught, led, and empowered for His work. You may be a teacher, a pastor, an evangelist, a prophet, or an apostle. You may be a mother, a student, a truck driver, engineer, doctor or nurse, or a construction worker. You may be a musician, a songwriter, or an artist. It makes no difference. God's plan for His people does not change because of the methods or the vessels.
His desire is to use every gift, every calling, and every available tool for one purpose and one end: to minister His love and power to lost and dying humanity! Now is the time for the Church to arise as a force in the image and likeness of the Son of God. This will be a generation that will do all that God puts in their heart to do—courageous and confident. It will be a people who will pay any price to do whatever it takes to walk in His anointing to see the harvest of harvests!
How did Paul and others learn how to partner with the Holy Spirit to walk in His resurrection power to impact nations? Here are five principles:
Stay Hungry and Thirsty. Paul's encounter with Jesus on the road to Damascus left him hungry and thirsty for more of God. Paul stayed hungry, he would declare, "that I might know Him …" (Phil 3:10)
John would write, "The Spirit and the bride say, "Come." Let anyone who hears this say, "Come." Let anyone who is thirsty come. Let anyone who desires drink freely from the water of life." Rev. 22:17 NLT
The Holy Spirit and the bride, the Church, bid us to come. The person who earnestly desires may come and drink of the water of life without cost.
If you lose your hunger and thirst for more of God, the world begins to creep in, intimacy is affected. How hungry and thirsty are you for more of God, for more of His presence and anointing?
Remain Surrendered. Jesus, in the garden of Gethsemane, surrendered to the Father's will, "Not my will, but your will be done."
Paul surrenders to the Lord on the Damascus road; he then begins to learn how to stay surrendered to the Spirit. He would write to the Romans,
"For as many as are led (agō: guide, function, spend time) by the Spirit of God, these are sons of God." (Rom 8:14 NKJV) Paul is describing our need for ongoing interaction with the Spirit.
God's invitation to surrender is your pathway to destiny and walking in His miraculous power. Your destiny hinges on your continued surrender to God. You must daily die to self and stay surrendered to God's will.
20th Century healing evangelist Kathryn Kuhlman said, "It's not your prayers, it's not your ability, but it's your surrender."
Your union with Christ clothes you with the potential to walk in the miraculous as normal. To see more of God's power and anointing by the Spirit, stay surrendered.
Be Obedient. Jesus said, "if you are faithful in little, you'll be faithful in much." Paul understood implicit obedience to God's will was vital.
Paul's surrender to God enabled him to obey God at every turn. You cannot earn the anointing, but God's power increases through your surrender and obedience to God.
Be Honest. Paul's motives were anchored in his love for the Lord and desire to advance God's kingdom—free of wrong motives, greed, and sin.
Paul wrote to the Ephesians an important truth, how the Holy Spirit sealed us, or guarantees us, our eternal inheritance in Christ, "you were sealed with the Holy Spirit." (Eph. 1:13 NKJV) But Paul also warns the Ephesians not to grieve the Holy Spirit, "And do not grieve the Holy Spirit of God, by whom you were sealed for the day of redemption." (Eph. 4:30 NKJV)
The English word grieve from the Greek means to cause injury or distress. In any relationship, if we are causing injury or distress, it will affect trust and our ability to partner together. Kathryn Kuhlman said this, "I don't fear the devil, I fear losing the presence of the Holy Spirit." We must protect the anointing; the presence of the Holy Spirit is like a dove upon us—don't injure your relationship with Him!
When we sin, it hurts the Holy Spirit –sin quenches the anointing. When we do not have faith, it quenches the anointing. Pursue a lifestyle that seeks to walk in fellowship with God, His holiness, His power, His anointing to do the greater works. Do you know what grieves the Holy Spirit? Do you know what pleases Him?
Here are some keys to Kathryn Kuhlman's anointing of the Holy Spirit:
She honored the Holy Spirit. God the Holy Spirit on earth.
She believed in miracles. She would declare in every meeting, "I believe in miracles!"
She set an atmosphere where the Holy Spirit had freedom to move. Structure is good, but God must be allowed to move in our lives, homes, and Churches.
Stay Filled. Paul knew the secret to ministry—minister out of the overflow of the Holy Spirit. He knew how to stay "filled" with the Spirit.
Again, Paul labored according to God's Power in him. "I work hard and struggle for this goal with his energy, which works in me powerfully." (Col. 1:29 CEB) Not Paul's power, but the Holy Spirit's power!
It is not what you can do with your intelligence, strength, personality, wealth—but the work must be accomplished by His power and anointing in your life.
Paul gave us practical instructions on how to stay filled with the Holy Spirit's presence,
Don't be drunk with wine, because that will ruin your life. Instead, be filled with the Holy Spirit, singing psalms and hymns and spiritual songs among yourselves, and making music to the Lord in your hearts. And give thanks for everything to God the Father in the name of our Lord Jesus Christ." Eph. 5:18-20 NLT
The Greek here implies an ongoing process of remaining "filled" with the Holy Spirit—which is why Paul tells them how to do it, through worship, prayer, and thanksgiving through Christ.
Kathryn Kuhlman stated, "I stay ready!" How? She stayed filled—good advice for us too!
The Secret to Ministry: Labor with His strength and power.
We need His energy, His foresight, because ours is too little! Like Jesus, we are to do good works: healing the sick, delivering the oppressed.
We do not earn the anointing or the gifts. Like Jesus, we stay in relationship with the Father and trust His Spirit to move in and upon us.
If, we see ourselves as merely human, and do not recognize the anointing by the Spirit we have been given, we will not pursue or see as normal the power of God in our lives.
The Holy Spirit has anointed us for a purpose, it is divine, and it is powerful. It is to be cherished and valued! Let us contend for more in this season. Church, our world needs an anointed Bride walking in the miraculous as normative!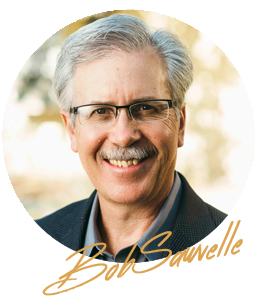 For a deeper look at this topic, watch the Passion Church message "The Authority of His Anointing, Part 3"
[1] Barclay M. Newman Jr., A Concise Greek-English Dictionary of the New Testament (Stuttgart, Germany: Deutsche Bibelgesellschaft; United Bible Societies, 1993), 61.
[2] Johannes P. Louw and Eugene Albert Nida, Greek-English Lexicon of the New Testament: Based on Semantic Domains (New York: United Bible Societies, 1996), 149.

Copyright secured by Digiprove © 2020