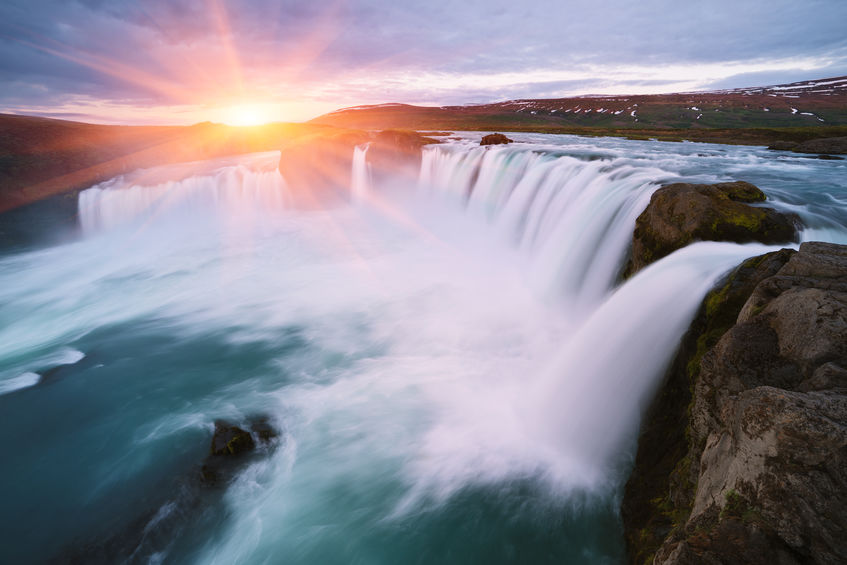 The Holy Spirit—Our Guarantee
Living in the Sonoran Desert of Arizona, I'm accustomed to seeing dry riverbeds. Most of the year, these desert washes have no water running in them. However, as the snow melts in the mountains, or during summer monsoon rains, these dry river washes begin to flow with life-giving water for the desert. What's not observable, is that underneath the surface of most of these river washes is water that is running. In fact, one could say the "river is always running."
Since Pentecost, the Holy Spirit has been poured out upon all of humanity. Whether we observe the "River of God's presence" or not, God is always moving, always "running." The Holy Spirit is actively at work in and through those who believe in Jesus! It may sound cliché, but Christians have a "river of life flowing out of them!" Let's discuss this more today, beginning with the words of Jesus in John's gospel.
The Holy Spirit Promised
On the last day, that great day of the feast, Jesus stood and cried out, saying, "If anyone thirsts, let him come to Me and drink. He who believes in Me, as the Scripture has said, out of his heart will flow rivers of living water." But this He spoke concerning the Spirit, whom those believing in Him would receive; for the Holy Spirit was not yet given, because Jesus was not yet glorified." John 7:37-39 NKJV
Jesus was in Jerusalem, worshipping with other Jews at the Feast of Tabernacles. The feast was a celebration of the Jewish exodus from Egypt and God's care of them during the 40 years of wilderness wandering. The feast also looked forward to the promised kingdom of the Messiah.
During the feast, the Jews lived in booths made of branches to remind them of God's providential care of the nation for nearly forty years (Lev. 23:33-44).
Following the Feast of Trumpets and the solemn Day of Atonement, the Feast of Tabernacles was a festive time for the people. The temple area was illumined by large candlesticks that reminded the people of the guiding pillar of fire that led them in the wilderness.
The Feast of Tabernacles was a joyous celebration where each day the priests took a golden pitcher to the pool of Siloam. They would draw water from the pool, and bring this water to the temple pouring it out on the altar as an offering to God, while the people shouted and sang from Isaiah 12:3, "Therefore with joy you will draw water from the wells of salvation." (NKJV)
The ceremony was symbolic of drawing water from the rock in Exodus 17:1-7
In the Exodus story, the people complain because there is no water to drink. They contend with Moses, but really, they are contending with God. In Exodus 17:4 Moses cries out to God, "What shall I do with this people? They are almost ready to stone me!" (NKJV) God instructs Moses to take the rod he used to strike the Nile River, and strike a rock in Horeb. In front of the elders and people, he strikes the rock and water gushes forth. God provides, despite the people complaining!
The people stop trusting God and look to the man Moses as their source and provider. Our trust is in the Lord; He is the giver and sustainer of life!
While in Haiti as a missionary in the early '90s, the truth of God as our source became painfully clear to me one day. We were a young missionary family that needed about $2,000 a month minimum to live and serve there. At the time, our pledged missionary support was about $600 a month; we were struggling, praying, and looking for solutions. I approached the director of the mission's organization we were a part of and explained our situation. While it seemed appropriate to me, my heart motive was to complain and seek a "human" solution to our financial needs.
After sharing, for a few minutes, the director turned to me and said, "Let's get one thing straight. You work for me, but you get your paycheck from God! I suggest you spend more time with the Lord in prayer and learn to trust Him more!" To say I was shocked is an understatement. But I also knew that he had just spoken truth to me. This experience began to create within me a greater understanding of God as provider.
Believe in Me, and out of your innermost being, rivers of living water will flow!
Foremost, this living water flows from God! Jesus is the rock from which the river of God flows, Paul declared in 1 Cor. 10:4 "and all drank the same spiritual drink. For they drank of that spiritual Rock that followed them, and that Rock was Christ." (NKJV)
We also get a picture of this in Ezekiel 47 and Rev. 22; which speaks of God's river flowing forth from Him, from His temple, to the barren places. This River waters the trees along its bank, and they become fruitful. While prophetically these passages speak of God's presence and His heavenly temple, I also believe these scriptures are a veiled reference to the Holy Spirit Jesus spoke of in John 7:37-39 flowing from the hearts of His followers!
God's desire is that we, who have become His "temples" become conduits for the Holy Spirit to flow through to impact our world! God intends for us to partner with the Holy Spirit, who is living water, to flow through us to bring life to others! In the desert, where there are many dry riverbeds, living water refers to running water which is life-giving water to wildlife and people.
The Holy Spirit Has Been Poured Out on All Flesh
John 7:37-39 connects to Pentecost in Acts
Fifty days after the crucifixion of Jesus, Pentecost occurs. Jesus ascends forty days after His resurrection, the disciples gather in the upper room for ten days and now the Holy Spirit is poured out. Peter quotes from Joel 2:28-32,
And it shall come to pass in the last days, says God, that I will pour out of My Spirit on all flesh; your sons and your daughters shall prophesy, your young men shall see visions, your old men shall dream dreams. And on My menservants and on My maidservants I will pour out My Spirit in those days; and they shall prophesy." Acts 2:17-18 NKJV
Peter affirms that this is the fulfillment of God's promise. "This Jesus God has raised up, of which you are witnesses, therefore being exalted to the right hand of God, and having received from the Father the promise of the Holy Spirit, He poured out this which you now see and hear." Acts 2:32-33 NKJV
During the Feast of Tabernacles, the priests poured out the water, symbolizing the water from the Rock. But now, on the day of Pentecost, God Himself pours forth water from the Rock, the River of His presence, the River of the Holy Spirit!
The Holy Spirit is to the Christian what the cloud by day and fire by night was to the Israelite. God's powerful personal presence! The Spirit is part and confirmation of our present and future inheritance. Through faith in Jesus, we are sealed and anointed with the Holy Spirit! Paul states,
Now He who establishes us with you in Christ and has anointed us is God, who also has sealed us and given us the Spirit in our hearts as a guarantee (arrabōn). 2 Cor. 1:21-22 NKJV
The Holy Spirit is our down payment, or guarantee, of our present and future hope in Christ. The Greek for guarantee is arrabōn which means "the first or initial payment of money or assets, as a guarantee for the completion of a transaction or pledge (in the NT ἀρραβών is used only figuratively in referring to the Holy Spirit as the pledge or guarantee of the blessings promised by God)—'first installment, down payment, pledge, guarantee.'" [1] Paul continues this theme in 2 Corinthians 5,
Now He who has prepared us for this very thing is God, who also has given us the Spirit as a guarantee (arrabōn)." 2 Cor. 5:5 NKJV
In this passage (2 Cor. 5:1-8), Paul is giving the reader assurance of the resurrection and glorified body we long for. Our present new life in Christ is experienced by the Holy Spirit within as a guarantee, pledge, or down payment!
Paul's use of arrabōn in these verses implies God taking the initiative and that the Spirit is part of the promised future meeting us now in the present. Arrabōn is a word used at the time for legal or commercial transactions, such as down payment on a piece of land. Therefore, the Spirit is a sign that one day we shall fully possess our inheritance—the already and not yet of the kingdom.
According to theologian Gordon Fee, "Along with the resurrection of Christ, the Spirit is the certain evidence that the future has been set in motion; and the Spirit's indwelling presence serves as God's own guarantee that we are to inherit all that has been promised."[2]
You and I have been marked by God, sealed securely by Him in Christ, who is always our yes. Further, the Holy Spirit has been given as a deposit, down payment money, a first installment, which guarantees full inheritance when the whole is paid later!
The Holy Spirit is partial payment or pledge of our future joys and bliss in heaven! The Holy Spirit gives a foretaste or guarantee of things to come!
The Holy Spirit's presence is also a deposit on God's promises to us. We can have assurance of the dreams and promises God has made because we are sealed in Christ and have the Holy Spirit as a deposit! Further, the River of the Holy Spirit flowing through us is life and hope to a barren world around us. We need to allow God's River to flow freely through us!
God is highlighting to me the importance of the Holy Spirit. Why?
The Holy Spirit is the fulfillment of the promise Jesus made to the disciples that He would send another comforter, the Spirit of truth who would abide with them, and with us, forever (John 14:16). The Holy Spirit was given to teach us; to bring all things to remembrance; He was to testify of Jesus; convict the world of sin, of righteousness, and of judgment; and He empowers us with courage and wisdom to proclaim Christ in our world. Believers are anointed by the Holy Spirit, who abides with us and teaches us all things (1 John 2:20, 27).
The Holy Spirit is our Comforter, our Friend, our Helper in our time of need. Jesus is the Rock, our source, and the Holy Spirit is the River that never runs dry, never wearies, never quits, never stops flowing!
We can dam up the River, but God's desire is that the Holy Spirit would run freely through our lives as living water to bring life to barren places. To realize individually and corporately what God has promised, we must learn to partner with the Holy Spirit. Miracles don't occur because we will them into being. No, as we agree with God's Word, pray, and trust the power of the Holy Spirit working in and with us, all things become possible!
As we abide in Jesus and fellowship with the Holy Spirit:
1.    We participate in true worship. John 4:23 says, "But the hour is coming, and now is, when the true worshipers will worship the Father in spirit and truth; for the Father is seeking such to worship Him." (NKJV) The heart of worship is Jesus! He is our affection and desire. We pursue Him, not His gifts or His benefits. We worship the King in holiness, in singularity of heart. No other Gods before us, no other false affections. This is worship in Spirit and in truth.
2.    We hear God's voice. Revelation flows from intimacy with Jesus and communion with the Holy Spirit, our friend and helper. He guides us into all truth, speaks what He hears, and reveals God's plans and purposes to us.
3.    We are revived and renewed. Psalm 16:11, "…In Your presence is fullness of joy; At Your right hand are pleasures forevermore." (NKJV) Jesus said He would send us another helper. Another is from the Greek word allos, which means another just like me. The Holy Spirit daily wants to revive and renew us, we need to drink of His river continually!
4.    We are empowered. Jesus said in John 14:12, "Most assuredly, I say to you, he who believes in Me, the works that I do he will do also; and greater works than these he will do, because I go to My Father." (NKJV) As we remain in Christ, trust His finished work, and yield to the Spirit, God releases His might through us to do what we cannot of ourselves!
5.    We become a conduit for God to touch others. You and I were destined, to be a river of blessing to others. It is not accomplished in our human effort alone; rather, as we walk with God faithfully and rely upon His Word and the Spirit, we begin to bring life to dead places! In Christ, we have become the temple of God, and the River of God's presence is bursting forth through those who are yielded to God's mission and purpose!
The Holy Spirit, who is the River of God's presence, wants to burst forth in your life! With Joy, draw water from His well!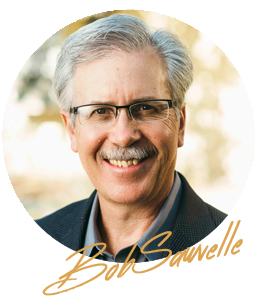 [1] Johannes P. Louw and Eugene Albert Nida, Greek-English Lexicon of the New Testament: Based on Semantic Domains (New York: United Bible Societies, 1996), 576.
[2] Gordon D. Fee, God's Empowering Presence: The Holy Spirit in the Letters of Paul (Grand Rapids, MI: Baker Academic, 1994), 671.
For a more in-depth look at this topic, watch the Passion Church message, "The Holy Spirit – Our Guarantee"

Copyright secured by Digiprove © 2020