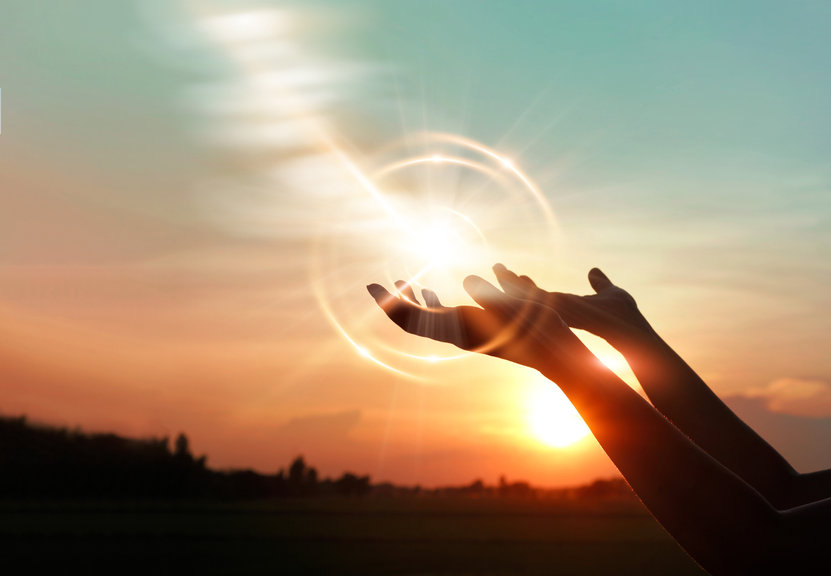 The Power of the Word, Part 4
At the beginning of this year, I heard the Lord say it was "a year of growth and expansion." While this word applies each new year, I sincerely believe for each of us and our churches, this is a year of enlargement of the kingdom of God.
What the enemy has stolen and robbed from us during the past couple of years, God will restore and rebuild for His greater glory! Endeavor to agree with heaven this year! As we agree with God's written and revealed word, fruitfulness and growth abound.
As I've shared the last three weeks, God's Word directs, guides, instructs, and empowers us in our journey with God. His Word is eternal, and He watches over His Word to perform it. His Word is living and active! Expect the power of His Word to accomplish what He intends to for your life, family, and church.
I've been examining the parable of the Sower in Mark 4 to better understand the power of God's Word. Let's resume in Mark 4, specifically in verses 18-19:
Now these are the ones sown among thorns; they are the ones who hear the word, and the cares of this world, the deceitfulness of riches, and the desires for other things entering in choke the word, and it becomes unfruitful." (NKJV)
Those sown among thorns are those who do let the word sink in but also allow other preoccupations to begin to crowd in and compete for priority. The deceitfulness of riches and desire for other things lure us into a materialistic mindset and weakened worship of Jesus. Simply stated, we can't serve God and money.
Jesus mentions three distractions that choke out the effectiveness of His Word in our lives 1) the cares of this world 2) the deceitfulness of riches and 3) the desire for other things. Let's begin with the last two first.
Deceitfulness of Riches
But godliness with contentment is great gain. For we brought nothing into the world, and we can take nothing out of it. But if we have food and clothing, we will be content with that. Those who want to get rich fall into temptation and a trap and into many foolish and harmful desires that plunge people into ruin and destruction. For the love of money is a root of all kinds of evil. Some people, eager for money, have wandered from the faith and pierced themselves with many griefs." (1 Tim. 6:6-10 NIV)
We are to be good stewards of our time, treasure, and talents. But striving to make wealth apart from God's kingdom values robs us of the true riches He offers us. Simply stated, we cannot serve God and money. Money should not be our master, but a servant for God's purposes.
Over the years I've observed marriages and families fall apart because one or both spouses become obsessed with making money at the expense of relationships with each other, family, God, and the family of God. Don't sacrifice the family altar for greed or over-achieving that is contrary to God's Word and nature. Many have fallen away from the faith as a result of greed.
Desires for Other Things
Do not love the world or the things in the world. If anyone loves the world, the love of Father is not in him." (1 John 2:15 NKJV)
In the 10 commandments, God says "you shall have no other gods before me!" Beware of lust and idolatry of the world system (culture, ideology) and desire for material items.
When I was a new Christian, my pastor was a Vietnam Veteran. He fell in love with surfing while stationed in Hawaii before getting discharged. He also came to Christ during that time. Soon after, the Lord spoke to Jim one day and told him to "get rid of your surfboard!"
Now God isn't against us getting exercise or enjoying recreational activities, but Jim was obsessed with surfing, and it was affecting his growth in God and hindering him from eventually becoming the pastor God intended.
Jim became an amazing worship leader and pastor, impacting many with his life before passing on. He had a choice to make one day, surfing or Jesus! Don't be surprised if God leads you to let go of anything that would hinder growth in your life.
Cares of this World
The cares of this world refer to legitimate day-to-day concerns experienced through life and our families. The danger is to allow these legitimate concerns to take over and suffocate one's devotion to Jesus.
So don't worry about these things, saying, 'What will we eat? What will we drink? What will we wear?' These things dominate the thoughts of unbelievers, but your heavenly Father already knows all your needs. Seek the Kingdom of God above all else, and live righteously, and he will give you everything you need." (Matt. 6:31-33 NLT)
Don't worry about what you shall eat, drink, wear…unbelievers seek (strive) after these things, but the Father already knows you need all these things. Seek Him first, and all these things will be given to you. Paul tells us to,
Be anxious for nothing, but in everything by prayer and supplication, with thanksgiving, let your requests be made known to God; and the peace of God, which surpasses all understanding, will guard your hearts and minds through Christ Jesus." (Phil. 4:6-7 NKJV)
Most worry because they lack confident trust in God. Worry creates fear of the future due to present circumstances. Effective prayer begins with trusting God and His Word. Knowing what God has promised positions us to pray and trust.
Since I began walking with Jesus 42 years ago, God has frequently led me to step out in faith, which usually requires finances and risk. Worry tries to creep in, but I remind myself of what God has done before, ignore the worry and fear, and confidently move forward as He leads.
The Lord strengthened me last week with this verse,
Cast your cares on the LORD and he will sustain you; he will never let the righteous be shaken." (Psalm 55:22 NIV)
His Word comforts, strengthens, and guides! Like you, I too have cares and concerns that confront me each week. I've learned that I can "throw my cares" onto the Lord and be confident that He will strengthen and sustain me through the challenges of life and ministry.
Ever have a burden you simply couldn't carry any longer? I imagine so, most of us have. What do you do?
You cry out to Him and cast it upon Him! "Lord, my heart is heavy today, help sustain me! I trust you and your Word!"
Remind yourself how God has helped in the past. "Thank you, God, how you provided (healed, etc.) for us … I thank you that you are the same today!" God's Word is true; He is not a man that He should lie (Num. 23:19).
He loves you and cares for you! 1 Pet. 5:7 NIV "Cast all your anxiety on him because he cares for you." He is a good Father, who knows what you need. You can trust Him.
Here are some practical steps to casting your cares on the Lord:
Call on Him
As for me, I will call upon God, And the Lord shall save me. Evening and morning and at noon I will pray, and cry aloud, And He shall hear my voice." (Psalm 55:16-17 NKJV)
Throughout God's Word, He promises to be near you, to hear your prayers, and to deliver you in your distress. He shall hear your voice!
…call on me in the day of trouble; I will deliver you, and you will honor me." (Psalm 50:15 NIV)
What a promise! Equally as astounding in this promise is that through the process of our deliverance, God is honored!
Trust God to answer your prayers and give understanding in your time of need. His ways are not our ways, His thoughts are higher than our thoughts. According to Romans 8:28, God will work all things together for the good for those who love Him, who are called by His name!
Trust Him
Commit (or roll off onto) your way to the Lord, Trust also in Him, And He shall bring it to pass." (Psalm 37:5 NKJV)
We can trust God because His Word and nature never change. "God, who is enthroned from of old, who does not change…" (Psalm 55:19 NIV)
What God did in the past; He will do again. His mighty acts and miracles invite us to believe and to expect He will do it again. Trust Him—He has this!
Give God Your Cares
Jesus instructs us to come to Him,
Come to me, all you who are weary and burdened, and I will give you rest. Take my yoke upon you and learn from me, for I am gentle and humble in heart, and you will find rest for your souls." (Matt. 11:28-29 NIV)
It's an invitation, but really, it's a command, "Come to Me!" He wants to carry our heavy burdens and shoulder them with us.
Rest in Him
We are to find rest in Him by releasing the heavy burdens, allowing Jesus to carry them. When we let go, we find rest in Him.
We like control, so we often justify human reasoning and effort to solve our problems. Yet, in the kingdom of God, it's the opposite! The more we roll our cares onto God and allow Him to carry the load, the more abundant life we achieve!
David declared confidently,
Truly my soul finds rest in God; my salvation comes from him. Truly he is my rock and my salvation; he is my fortress; I will never be shaken." (Psalm 62:1-2 NIV)
Don't allow the cares of this life to drag you down. You are more than a conqueror in Christ! (Rom. 8:37)
You are a child of God, loved and valued by the Father. You have the authority of His name, and the power of His Word and of the Holy Spirit with you. You can trust Him, rest in faith, and know that God is in control. You are here for such a time as this!
Esther became courageous against Haman because she knew her purpose in her generation. Remember Daniel in the lions' den, you can trust God when surrounded by enemies. Or like David against Goliath, you can declare, "Who is this giant who should defy the armies of God?!" Peter, Paul, and the early church stood against the powers of darkness to shake their generation.
Don't be discouraged or fearful in this moment of human history. This is our moment to impact our world, and we want to raise our children, grandchildren, and a new generation of disciples who will stand fearless in this hour proclaiming that our God reigns!
I'll continue next week by looking at how God's Word can bring forth 30, 60, or 100-fold!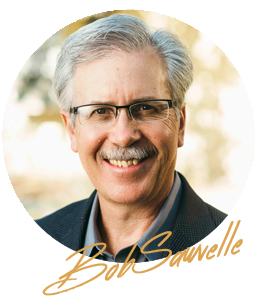 For a deeper look at this topic, watch the Passion Church message "The Power of the Word, Part 4"

Copyright secured by Digiprove © 2022