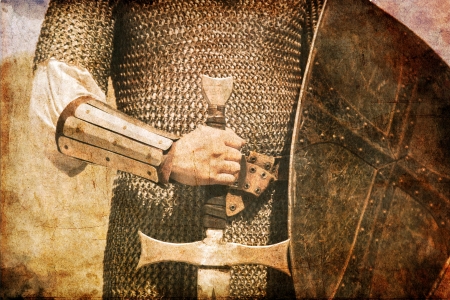 In Training for Reigning, Part 1, we discussed the life of David and how he responded to God's purifying fire. David had reached a turning point in the cave—no matter what, he wouldn't walk away from God or the call on his life. David was successfully training for reigning during his purifying process because of 4 things: he surrendered to God's will, he trusted God, obeyed God through the process, and proclaimed His goodness throughout it all.
When you are going through a difficult, hidden season, consider how you are being shaped and formed by God for something glorious! Remember to do these four important things as you transition and grow:
SURRENDER to God's Will & Process. 
David therefore departed from there and escaped to the cave of Adullam. So when his brothers and all his father's house heard it, they went down there to him. And everyone who was in distress, everyone who was in debt, and everyone who was discontented gathered to him. So he became captain over them. And there were about four hundred men with him. 1 Samuel 22:1-2 
David eventually accepted his situation, and made the best of it. If others needed leadership, then he'd provide it. David was surrendering to God's process, as difficult as the season was.
Psalm 34:19 says, "Many are the afflictions of the righteous, but the Lord delivers him out of them all." Who would have ever guessed that the next King of Israel was training his troops in a dark cave where nobody saw and nobody cared? If God is working on you in a hidden place, remain hidden, and allow God to complete the process.
Rest assured that God sees; no one else may see, but God sees! God is after our trust and surrender. He wants to remove each of our crutches, so we learn to lean on Him, our solid Rock. Will you embrace your situation, your trial, and make the best of it? The end intended is a Christlike nature and the capacity to carry His presence in greater dimensions. In Christ, we are a royal priesthood (1 Pet. 2:5,9). We are to love Jesus intimately and through relationship with Him, confront injustice and help liberate others.
TRUST God in the process.
Psalm 34:1 David says to his men, "I will bless the Lord at all times, His praise shall continually be in my mouth." David now has his eyes on the Lord, and he begins to focus the eyes of his men on the Lord as well. David knew God was at work & would deliver him, no matter what the conditions might seem.
Psalm 66:10-12 "For you, O God, have tested us; you have refined us as silver is refined…But you brought us out to rich fulfillment."
During the process of refining silver, if the silver isn't refined, it goes back into the crucible (furnace).  Each test is engineered for us by God — His aim is to strengthen you and to mold you into His likeness, so that you will burn with His zeal and passion.
God brings you into the net (traps the enemy or men have set for you). He permits oppressive burdens to be laid upon us. He is not the cause of these happenings, but He uses these events for our good and for His glory. (Rom. 8:28) Most times, it's something we cannot handle in our own power. He will let us get bent down until we cry out for help, that we would rely on Him.
Mal. 3:3 says, "He (Holy Spirit) will sit as a refiner and a purifier of silver…" The refiner is responsible for ensuring the vessel is fixed for the proper length of time, that all impurities are gone. Impurities in the heart removed through heat & pressure.
The ultimate goal of the crucible is to reveal His fire through us: refine us, reveal us, and restore us.
OBEY God during the process.
David became obedient to God's will in everything. In 1 Sam. 23:1-5, David was told by the Lord to attack the Philistines. The men were fearful, but David obeyed!
Then they told David, saying, "Look, the Philistines are fighting against Keilah, and they are robbing the threshing floors."

Therefore David inquired of the Lord, saying, "Shall I go and attack these Philistines?

And the Lord said to David, "Go and attack the Philistines, and save Keilah."

But David's men said to him, "Look, we are afraid here in Judah. How much more then if we go to Keilah against the armies of the Philistines?" Then David inquired of the Lord once again.

And the Lord answered him and said, "Arise, go down to Keilah. For I will deliver the Philistines into your hand." And David and his men went to Keilah and fought with the Philistines, struck them with a mighty blow, and took away their livestock. So David saved the inhabitants of Keilah.
When God is refining you for something greater, be obedient with His leading. Elevation is realized through faithful steps as you follow God.
When you are in God's refining process, stepping out in faith and obedience can be challenging. Fear can set in. Courage is needed to go beyond yourself into a realm of God that delivers others. Psalm 34:4-5 says, "I sought the Lord, and He heard me, and delivered me from all my fears. They looked to Him and were radiant, and their faces were not ashamed."
DECLARE the goodness of God during the process.
To the distressed he says, "Oh taste and see that the Lord is good; blessed is the man who trusts in Him!" Psalm 34:8.
David was a man of praise. He had his low points, but he always turned the trial into a praise to God. He learned the power of prophetic declaration.
Psalm 57:9-10, "I will praise You, O Lord, among the peoples; I will sing to You among the nations. For Your mercy reaches unto the heavens, and your truth unto the clouds." The atmosphere over our lives and over others (the nations) changes with heaven's decrees… Your proclamation of God's mercy & goodness elevates you and frees others!
You will make your prayer to Him, He will hear you, And you will pay your vows. You will also declare a thing, And it will be established for you; So light will shine on your ways. When they cast you down, and you say, 'Exaltation will come!' Then He will save the humble person. He will even deliver one who is not innocent; Yes, he will be delivered by the purity of your hands." Job 22:27-30
David reached a place of trust, praise, and rest in God. He went on to become a great king and leader in Israel. The Lord knew he needed the crucible; he needed the time in the cave to prepare for greatness.
Remember, Grace started your journey in Christ, Grace will lead you on and empower you to become all that God intends!
Watch the recent Passion Church sermon, Training for Reigning, Part 2 for a greater look at this topic:

Copyright secured by Digiprove © 2017