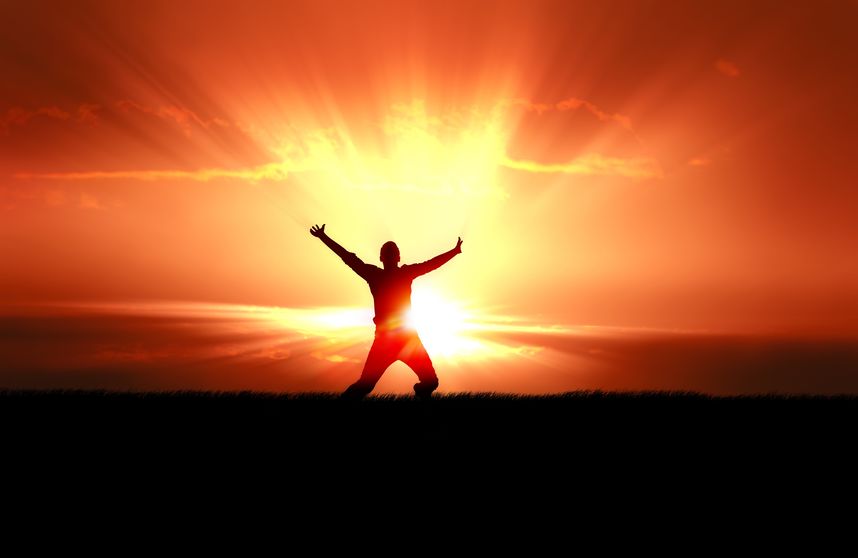 Strengthen Yourself in the Lord, Part 4
Did you ever consider that each day is a bonus? I heard a story recently about a positive and optimistic World War II veteran. During the war, he narrowly escaped death, and has since viewed life from a perspective that every day is a "bonus."  What a perspective! This day, with the blessings and challenges we face, is a gift, a bonus from the Lord.
So be positive today! Think of three things you can be thankful for, thank the Lord for them, and choose to remain in an attitude of gratitude. As we examined last week, we enter God's presence through thanksgiving and praise (Psalm 100:4). It's one of the ways we strengthen ourselves in the Lord.
As I've shared the last couple of weeks, in 1 Sam. 30:6, we read how David strengthened himself in the Lord.
He literally "made himself strong" in God. David drew upon God's empowering grace through prayer, worship, God's presence, and God's Word to be strong in the Lord. David learned to inquire and wait upon the Lord,
Wait on the Lord; Be of good courage, And He shall strengthen your heart; Wait, I say, on the Lord!" Psalm 27:14 NKJV
David wrote Psalm 27 when being pursued by enemies, perhaps Saul. This is an exuberant song of faith, filled with hope! The English word wait used in this verse is translated from the Hebrew word qâvâh. It means to wait, to look patiently for, and to bind together by twisting. He learned to wait patiently, and to twist Himself around the Lord's character and promises.
When we wait upon the Lord, we are binding ourselves to Him. We are twisting ourselves around His character, nature, and promises—much like the tree whose trunks are twisted and bound together in an inseparable fashion.
In Isaiah 40:31 we see qâvâh used once again. The Amplified Bible Classic reads:
But those who wait (qâvâh) for the Lord [who expect, look for, and hope in Him] shall change and renew their strength and power; they shall lift their wings and mount up [close to God] as eagles [mount up to the sun]; they shall run and not be weary, they shall walk and not faint or become tired. Isa. 40:31 AMPCE
Something happens when we bind ourselves to the Lord through the process of waiting upon Him. There is a renewing and strengthening taking place. We become more like Jesus by the power of the Holy Spirit. We begin to function out of His nature, out of His power, and out of His faith. There is a divine exchange that takes place, which causes us to break forth into the power of heaven, far beyond earthly limitations.
As you wait upon God, His divine power is at work to change impossible situations and bring heaven's reality to earth. "Wait on the Lord; be of good courage, and He shall strengthen your heart; Wait, I say, on the Lord!" (Psalm 27:14)—for He is good!
Paul instructed Timothy to be strong in the Lord.
You therefore, my son, be strong in the grace that is in Christ Jesus… You therefore must endure hardship as a good soldier of Jesus Christ. No one engaged in warfare entangles himself with the affairs of this life, that he may please him who enlisted him as a soldier." 2 Tim. 2:1, 3-4 NKJV
To "be strong" is from the Greek endunamoō and means primarily to empower, grew strong (1), increasing in strength (1), strengthened (2), strengthens (1), strong (2) [1]
Paul was encouraging Timothy to be empowered by the grace given to him through Christ. To rely on the truth of the gospel, God's Word, and the power of the Spirit.
Paul was writing his final instructions to Timothy. Nero had unleashed severe persecution upon Christians in the summer of 64AD after the great fire of Rome. Nero used the Christians as scapegoats to deflect criticism upon himself for the fire. Paul was soon arrested, and wrote this letter to strengthen Timothy and to ensure the furtherance of the gospel.
Paul's admonition to Timothy was to help him lead the church at Ephesus and to endure as a believer. We need to be reminded of Paul's words to Timothy for our time, to remain strong in the Lord:
But mark this: There will be terrible times in the last days. People will be lovers of themselves, lovers of money, boastful, proud, abusive, disobedient to their parents, ungrateful, unholy, without love, unforgiving, slanderous, without self-control, brutal, not lovers of the good, treacherous, rash, conceited, lovers of pleasure rather than lovers of God—having a form of godliness but denying its power. Have nothing to do with such people. 2 Tim. 3:1-5 NIV
Paul had a New Testament perspective on our Position in Christ.
I shared last week how David understood the importance of remaining in God's presence, remaining in worship and praise to the Lord, and to wait patiently upon the Lord in prayer. David had an understanding of our position in God as a covenant child, but Paul was given deep understanding of our position in Christ as His followers.
We have been united with Christ in His death, burial, resurrection, and ascension (Rom. 6:4-5; Eph. 2:6). Further, we are now children of God and citizens of heaven. Our identity and lineage are in God's family now (Rom. 8:14-17; Gal. 3:26-27).
Notice how Paul uses similar language to the Ephesians, as he did with Timothy:
Finally my brethren, be strong in the Lord, and in the power of His might." (Eph. 6:10 NKJV)
This phrase could be translated, "strengthen yourself in the Lord.…" Your strength is found in Christ, His power, and His might. You are in Christ, united with Him. We are able to be strong in the Lord because of our position in Him.
The phrase "in the Lord," is from a Greek phrase meaning God's power is "located in" or "contained" in Jesus Christ. The same Greek locative case that describes God's power located inside Jesus is used nine times in Ephesians 1:
Eph. 1:3,4,6,7,10 (twice),11, and 13 (twice).  Paul says that we are "in Him", "in Christ", "in whom" or "in the beloved."  All in the 'locative case.'
Paul states that we are 'forever locked' up in Christ! Paul is saying we have actually been placed 'inside Jesus' and He has become our realm of existence and the place of our habitation. Just as you live at a certain physical address, you also have a spiritual address. You permanently reside inside the Son of God, secure in Him as a believer.
David had an understanding of our position in Christ, consider Psalm 71:3, "for you are my rock and my fortress." (NKJV) Think of a fortress: when you are inside of it, you are in the safety of the fort and in a way, are "swallowed up" in it!
The reason God's power is so accessible to us is that both we and this divine power are located in the same place. The power is located "inside the Lord," and we are also located "inside the Lord." You are united with Christ AND with His power!
Here is an illustration using an aquarium that might help explain this spiritual truth. The water and fish are definitely different in substance but they both reside in the same tank. The tank serves as the home for these two substances held simultaneously within its walls. The fish doesn't have to release its faith to "get into" the water, for it already "lives in" the water! You and I (fish) are located inside the Lord (tank) along with His power (water)!
Paul transitions in Eph. 6:10 to the last part of his letter—he summarizes key points.
He tells us to be strong in the Lord, to put on God's armor in order to "stand against the "scheming" of the devil." He reminds us that our struggle is not with people, but with these defeated powers (Eph. 1:20-22). Paul wants the reader to know that spiritual battle is to be expected.
Specifically, in Ephesians, God's power and its importance for the believer is mentioned in both of Paul's prayers. Eph. 1:19-20 – the "exceeding greatness of His power toward us who believe;" Eph. 3:14-21 – God's love and the power of the Holy Spirit.
 be strengthened with might through His Spirit in the inner man," Eph. 3:16 NKJV
Strengthened with might is literally "become mighty by His power." How? By the Holy Spirit as we remain in God.
God has designed our lives in Christ such that it would be strange for us NOT to receive His power and strength to live victoriously.
By faith, we must simply receive and embrace it. There is no need to beg, plead, or beat yourself up in prayer to somehow convince yourself that you are good enough to receive this divine power. If you know Jesus Christ, you are already in the same place with Him and with the power of God.
In fact, you're rubbing elbows with the power of God all the time. No more difficult to receive than it is for a fish to start swimming!  It's yours for the taking, receive His presence and power by faith!
Lord, I am thankful for your power and might, and I am grateful You have made it easy for me to receive it. I open my heart right now in faith, and I ask you to give me a fresh infilling of Your Spirit and Your power, in Jesus' name!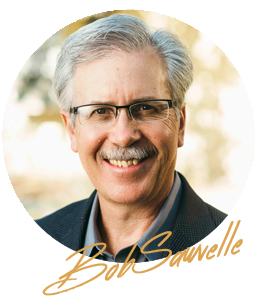 For a more in-depth look at this topic, watch the Passion Church message "Strengthen Yourself in the Lord, Part 4"
[1] Robert L. Thomas, New American Standard Hebrew-Aramaic and Greek Dictionaries: Updated Edition (Anaheim: Foundation Publications, Inc., 1998).